Originally the Washington State Championship was to be held on March 21st on Lake Washington in the heart of Seattle. However with the COVID-19 virus placing the world in quarantine and Seattle being the epicenter of the outbreak the State Championship had to be postponed until further notice.
Fortunately a glimmer of hope and normalcy was granted to large portions of the state of Washington and Troy Roberts, Washington State TBF Youth Director was able to relocate the State Championship to Moses Lake.  A location that would be suitable to conduct what would be the last high school state championship for some seniors and teams as well as just in time to advance a team to the High School National Championship.
The weather tried to put things in a halt position even before the event got started. The day before, high wind warnings were put into effect with sustained winds of 25-27 mph and gusts up to 35-50 mph. The winds were ripping all night long before the event, however the morning came and mother nature gave us a break. Turned out to be a nice, slightly overcast morning with a little breeze but perfect fishing weather, and the teams showed up with excitement and anticipation.
The teams blasted off and put their abilities to the test to see who could come back with the biggest bags. There was a lot of excitement because there was a full moon and the big fish were biting.
When the weigh-in came, so did the weather but that did not stop the teams from bringing some quality bags of fish.
As the wind and rain started to come down so did the team of Wade Wilkens and Blake Yates, with an incredible bag of largemouth weighing in at 21 lb. 2 oz. And anchoring that bag was a marsh donkey weighing in at 5 lb. 6 oz.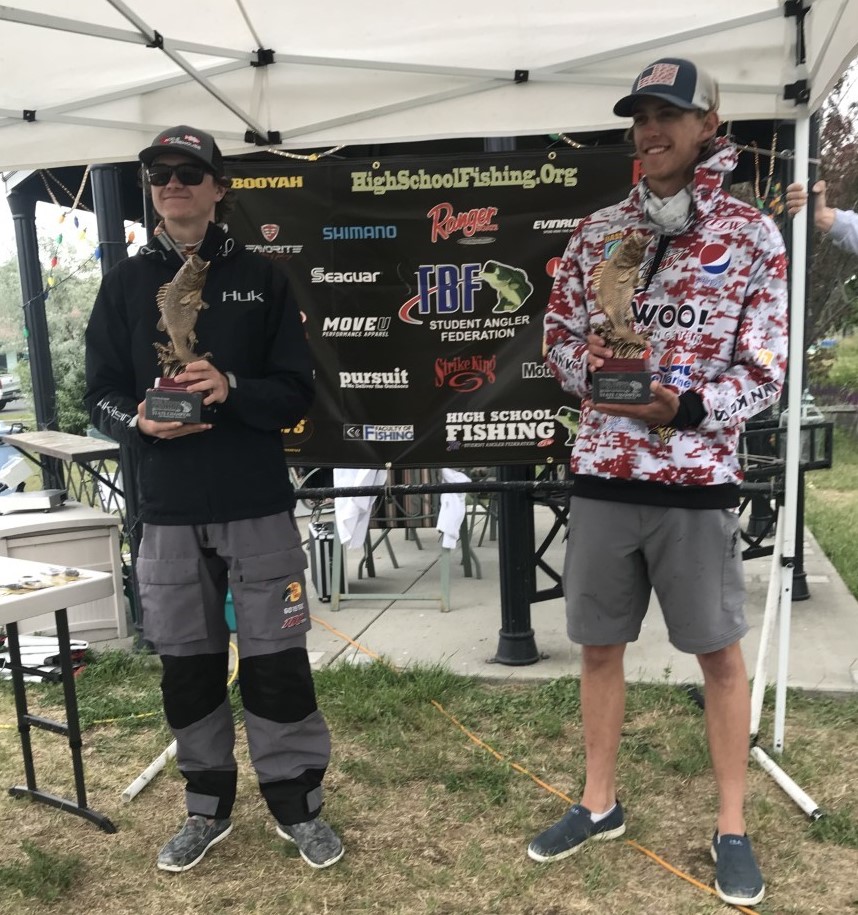 2nd place team, and newcomers to high school bass fishing was Logan Clark and Parker Jones weighed in a stout bag of smallie's anchored with a 4 lb. 5 oz largemouth for a total weight of 16 lb. 3 oz.
It was an impressive bag for their first ever high school fishing event.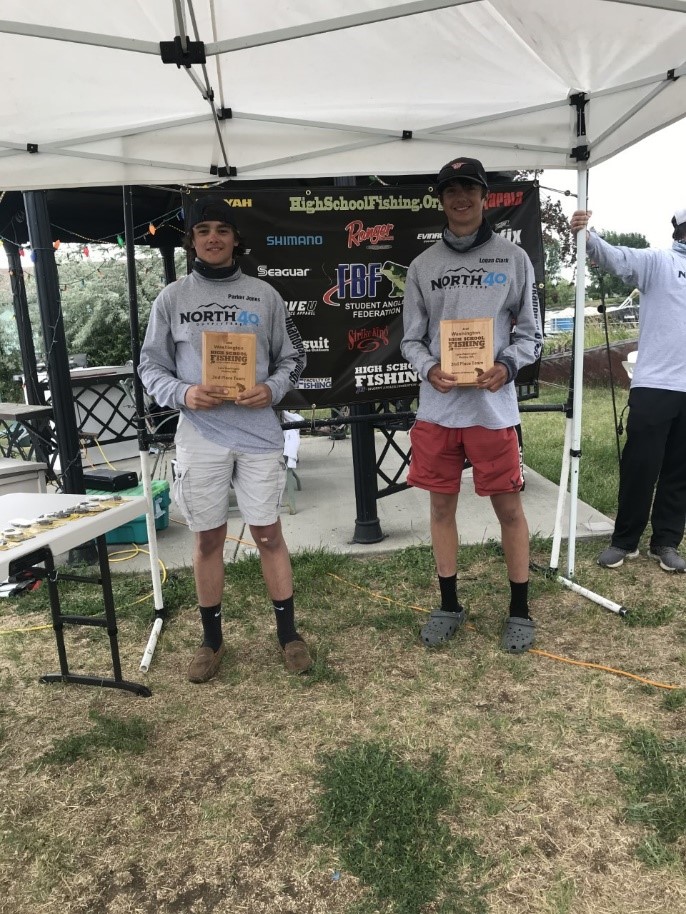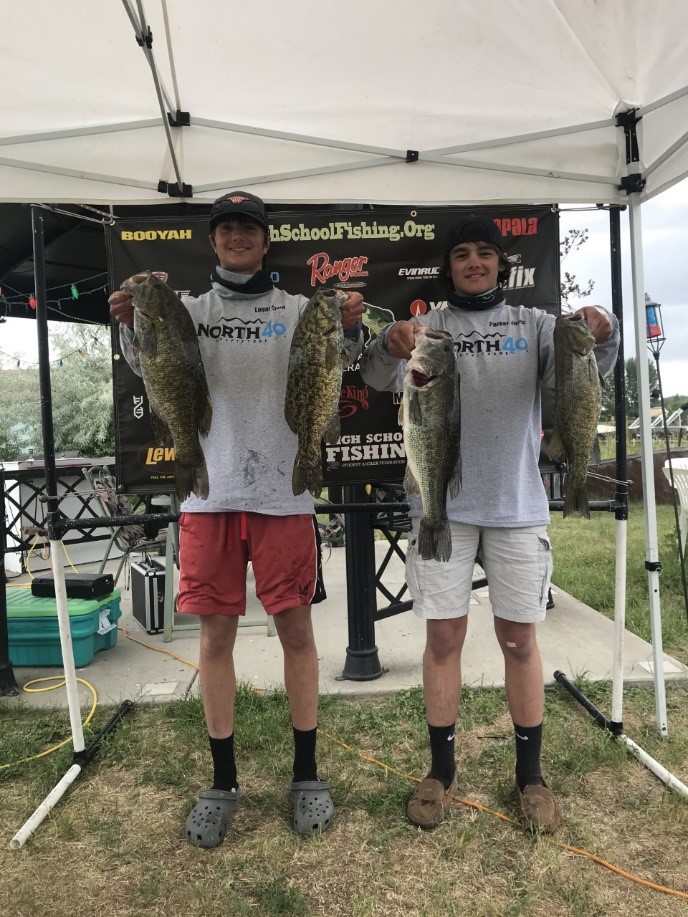 3rd place team and 2019 Washington State HS Champions, Blake Williams and Ty Manterola weighed in a mixed bag of Largemouth and smallmouth anchoring the bag with a 3.04 lb. Largemouth with total weight of 14 lb. 3 oz.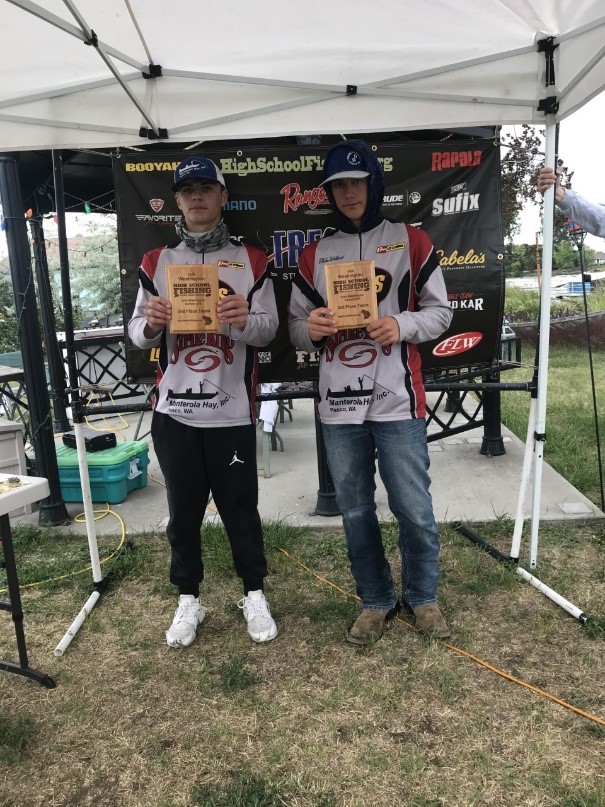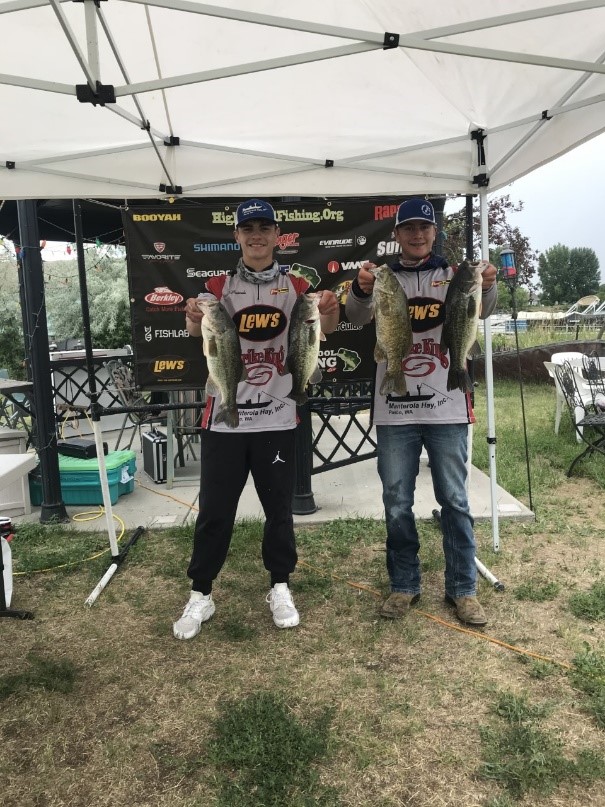 Thank you to all the volunteers, participants and boat captains that made this event possible.