A good day on the water resulted in a victory for the Hartley Hawg team of Nathan Fiant and Tristan Rausch as they laid 14-14 pounds on the scale on Saturday's weigh in.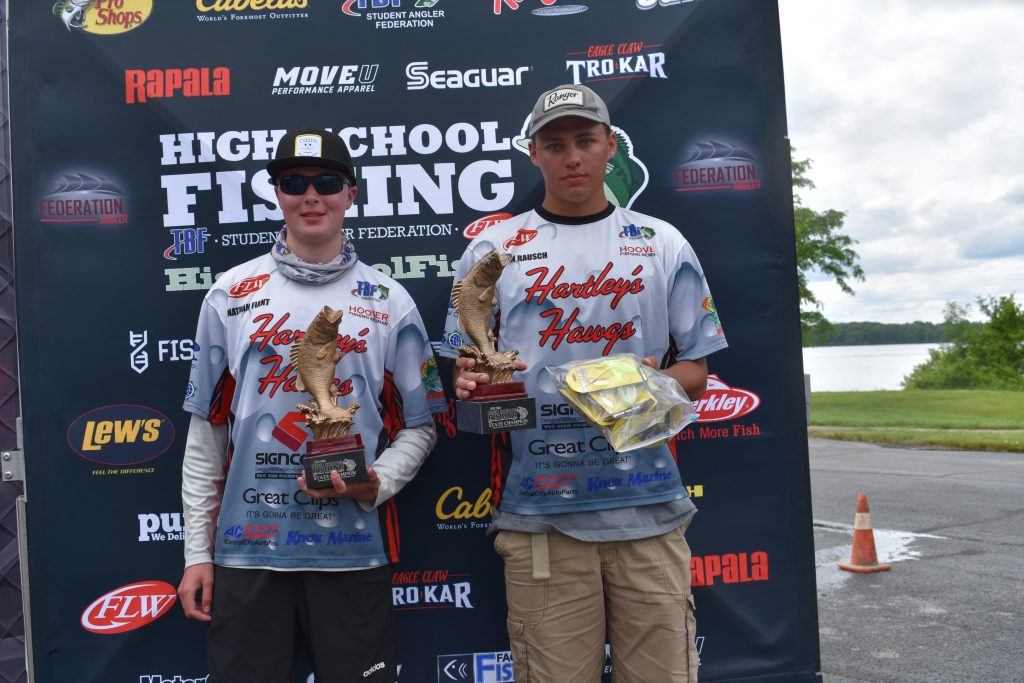 Fishing out of Alum Creek, the pair also took home the Lew's Big Bass award of two Lew's reels for a lunker that weighed 4-13 pounds.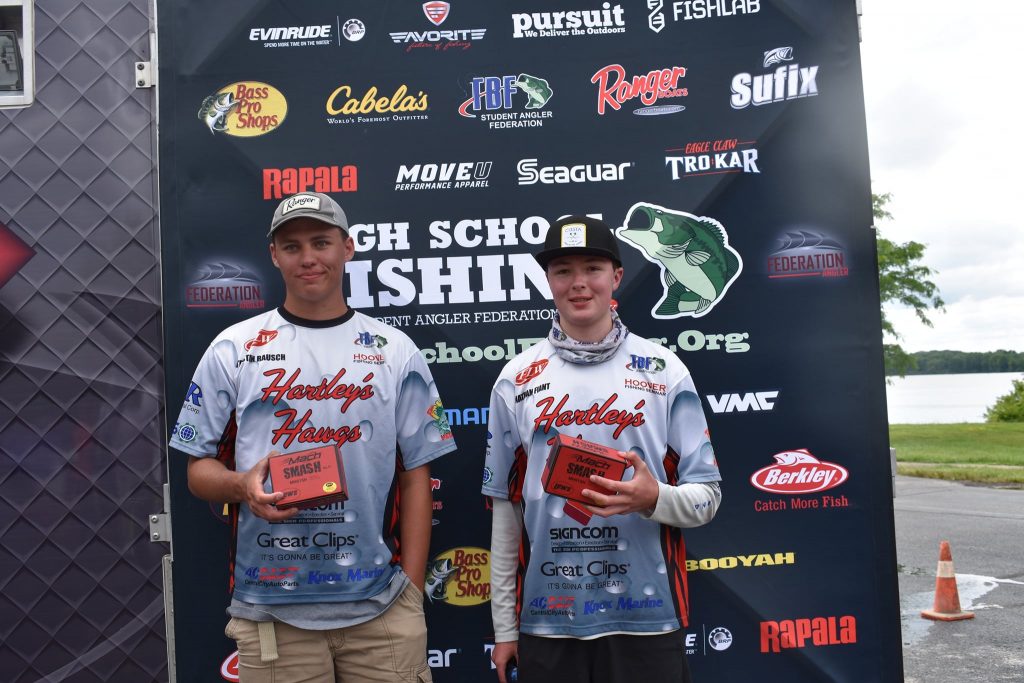 The New Lexington High School team of Carson Kellogg and Timothy Fulk claimed second place with a good limit weighing 13-01 pounds.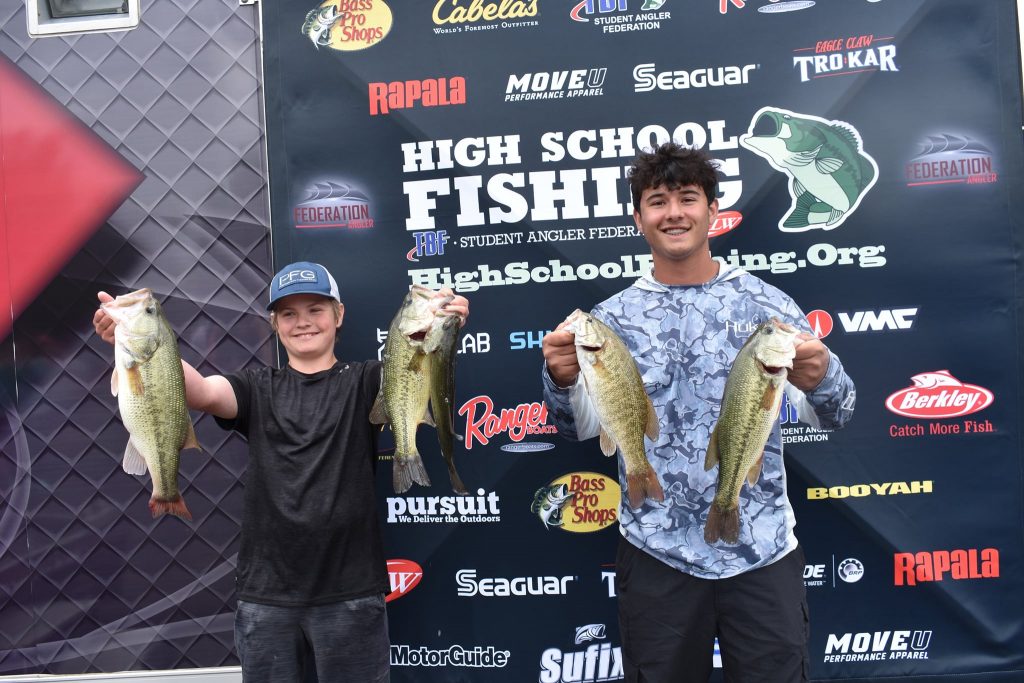 Braden Fairbanks and Grant Masterson from the Hartley Hawgs took third as they finished with 11-09 pounds.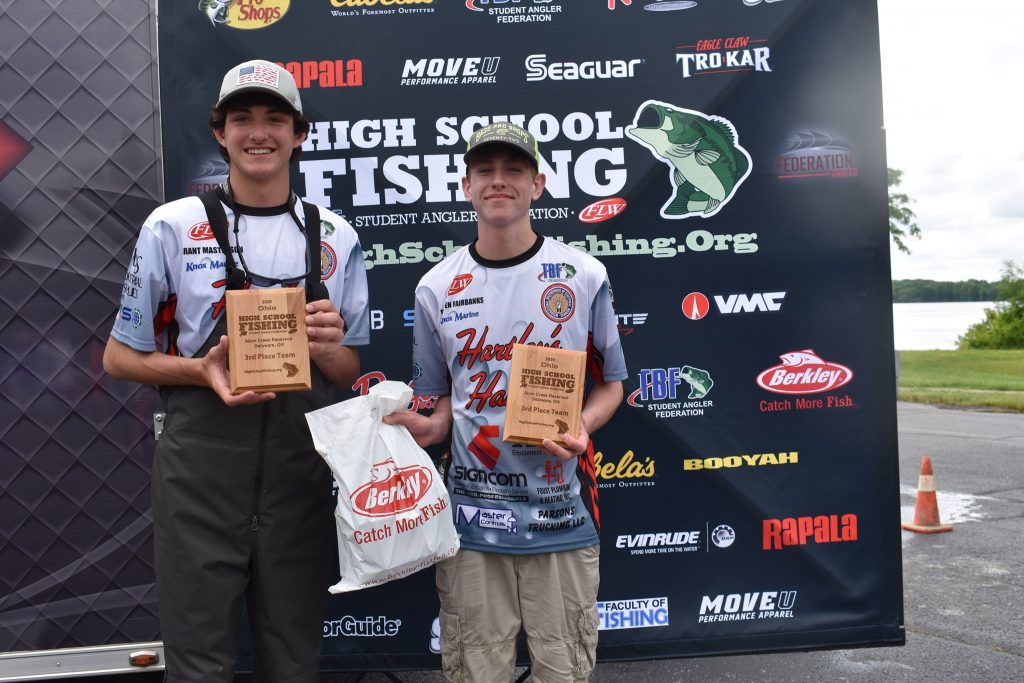 Mitch Johnson and Austin Sears finished fourth with 10-13 pounds and Ian Reed and Mason Everts placed fifth with 10-11 pounds. A total of 49 teams participated with 44 of them weighing in fish.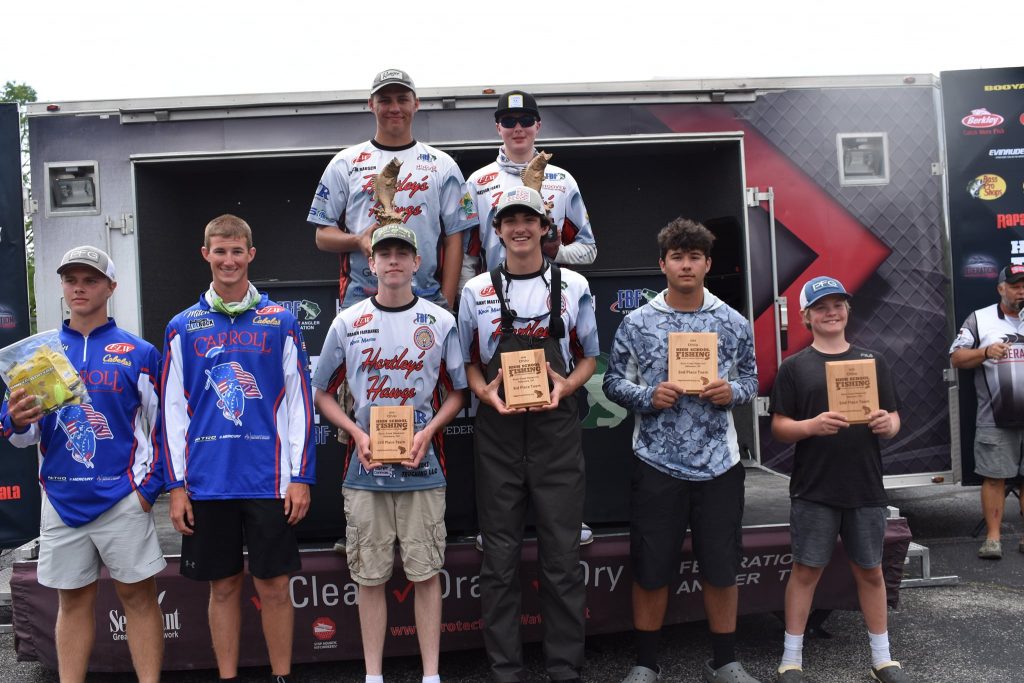 After talking with several of the anglers as they weighed their fish, most of them caught their fish up shallow on spinnerbaits, jigs, swimbaits, square bill crankbaits and Texas rigged worms. A total of four teams qualified for the upcoming SAF High School Fishing National Championship coming up June 24-27 out of La Crosse, Wisconsin.
For all the photos from this event CLICK HERE