Now that we can finally start having tournaments again, the Kentucky High School anglers headed down to Lake Chickamauga to try their luck on one of the best lakes in the country. Even with the very hot conditions and warm temperatures, most anglers we talked to that morning were fairly optimistic. Several had reported catching lots of fish on Saturday.
When the dust settled at weigh in, Bailey Gay and Adrian Urso had managed to put together a limit of bass that tipped the scales at 14-03 pounds. That was good enough for the win and got them qualified for the upcoming High School National Championship in La Crosse, Wisconsin.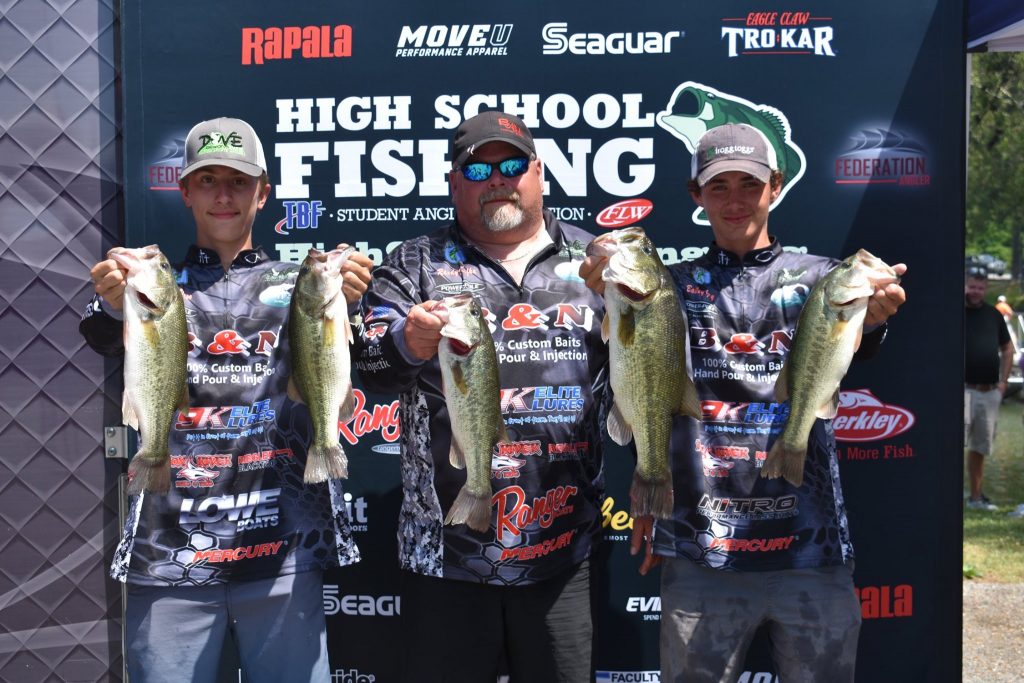 Just two ounces separated the top three teams as Carson Mitchell and Trey Watts came in with 14-01 pound.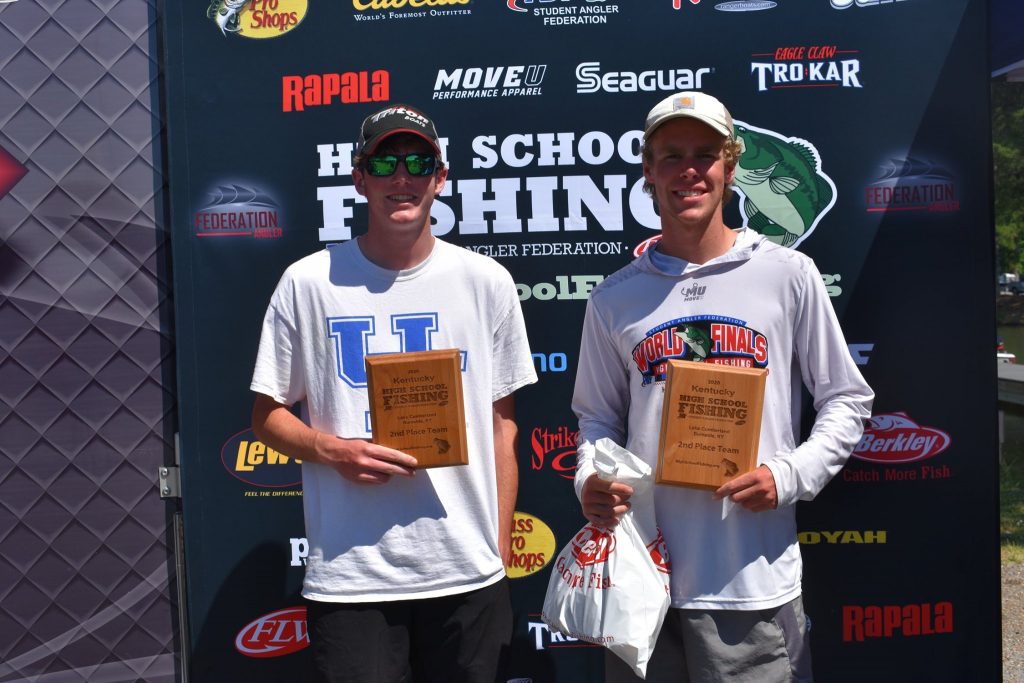 Nicholas Yeager and Cole Hicks matched them with a 14-01 limit as well.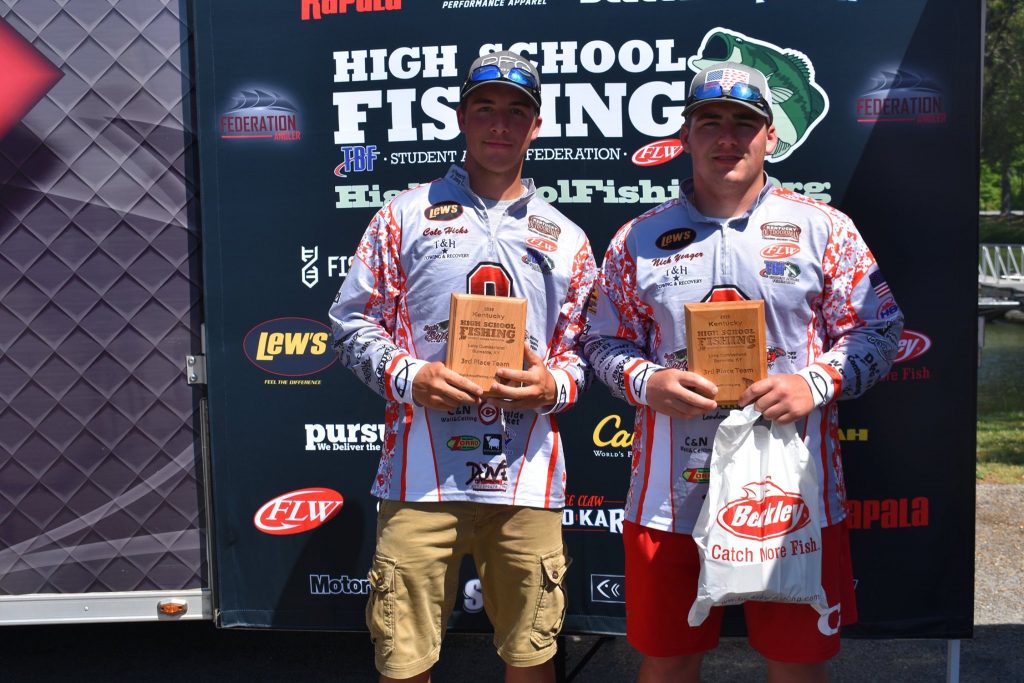 Rounding out the top five spots were Wyatt Pearman and Evan Morris with 13-02 and then Ethan Martin and Tyler Leachman had 12-13 pounds.
Ethan and Tyler also took home the Lew's Big Bass Award with a chunky 7-14 pound monster fish. They received two new Lew's reels for their efforts.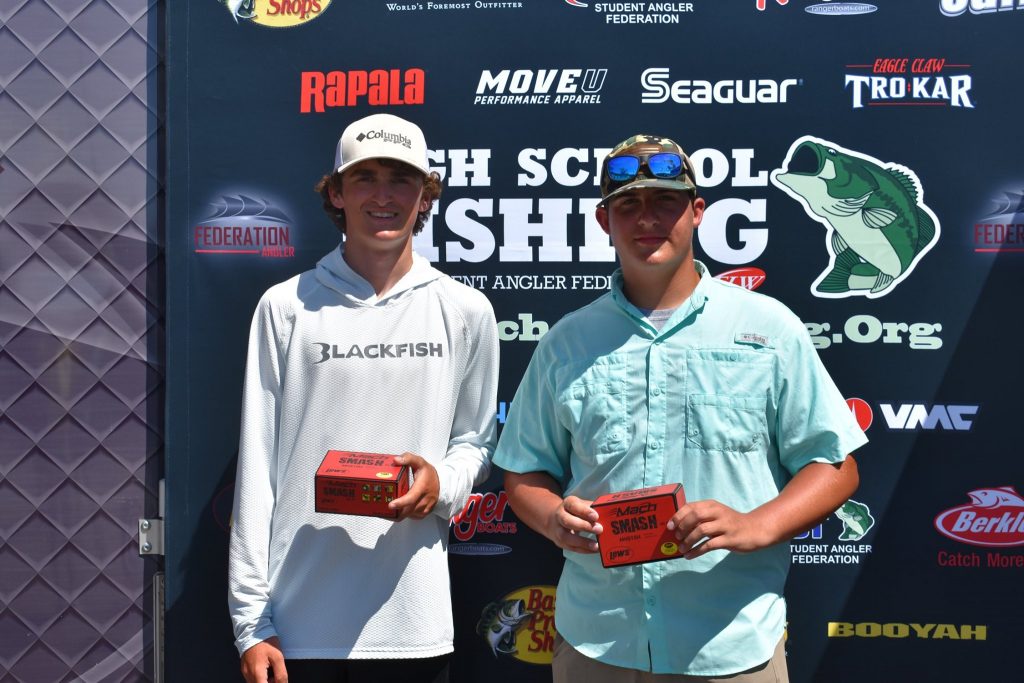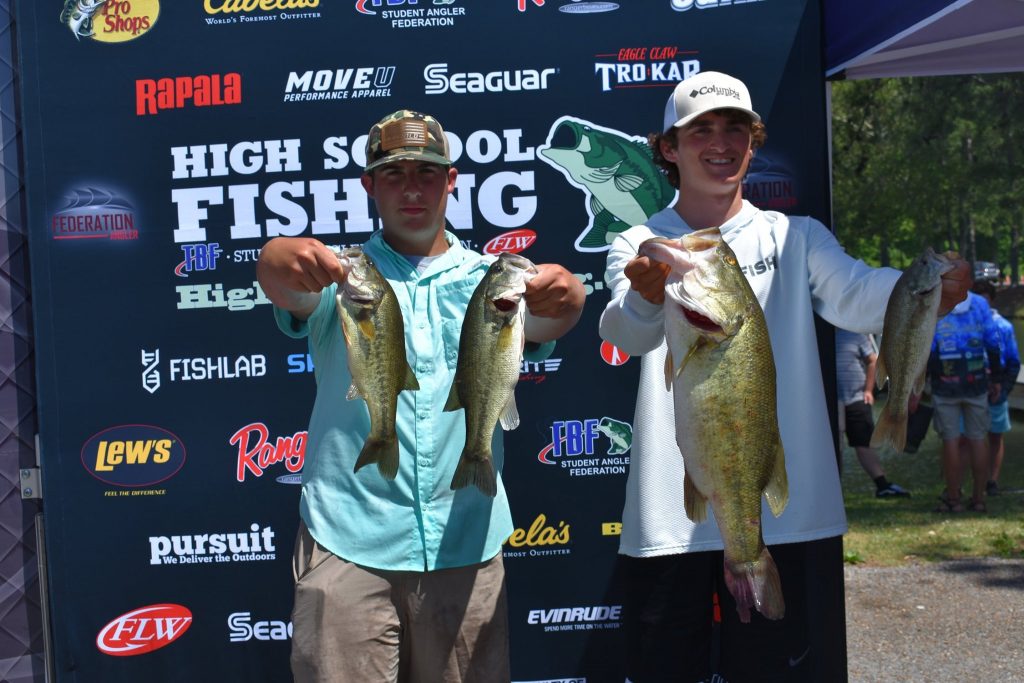 Most teams had never been to Lake Chickamauga but nearly everyone said they caught quite a few fish, they just were a little too short for the scales. Anglers were catching them in 1-8 feet of water around docks, grass, brush and rocks. Many anglers used topwater baits early in the day and then switched to soft plastics of some kind when the sun came out.
For all the pictures and full results from this event CLICK HERE