Toledo Bend is a legendary fishery, no doubt about that but on Saturday it was tough on the Louisiana High Shcool Athletics Associations (LHSAA) Region 2 Teams.  only 8 limits were caught and a total of 88 fish weighed in, it was an "off" day to be sure.
However, as is always the case someone figures them out.  Some version of watermelon red and a few topwaters were the go-to baits for most of the teams interviewed
For the bulk of the weigh-in the East Beauregard High School Trojans team of Jacob Odom and Parker Wascom lead the way at 11-09 and with a number of other East Beauregard High School teams sitting in the top 10. Then a surge by the Ebard Rebals put two of their teams in the top 10, when a squad from South Central dumped 11-11 on the scales and moved into the lead briefly before being overtaken by Cole Pickett and Geert (Dutch) Kor representing the Many High School Tigers.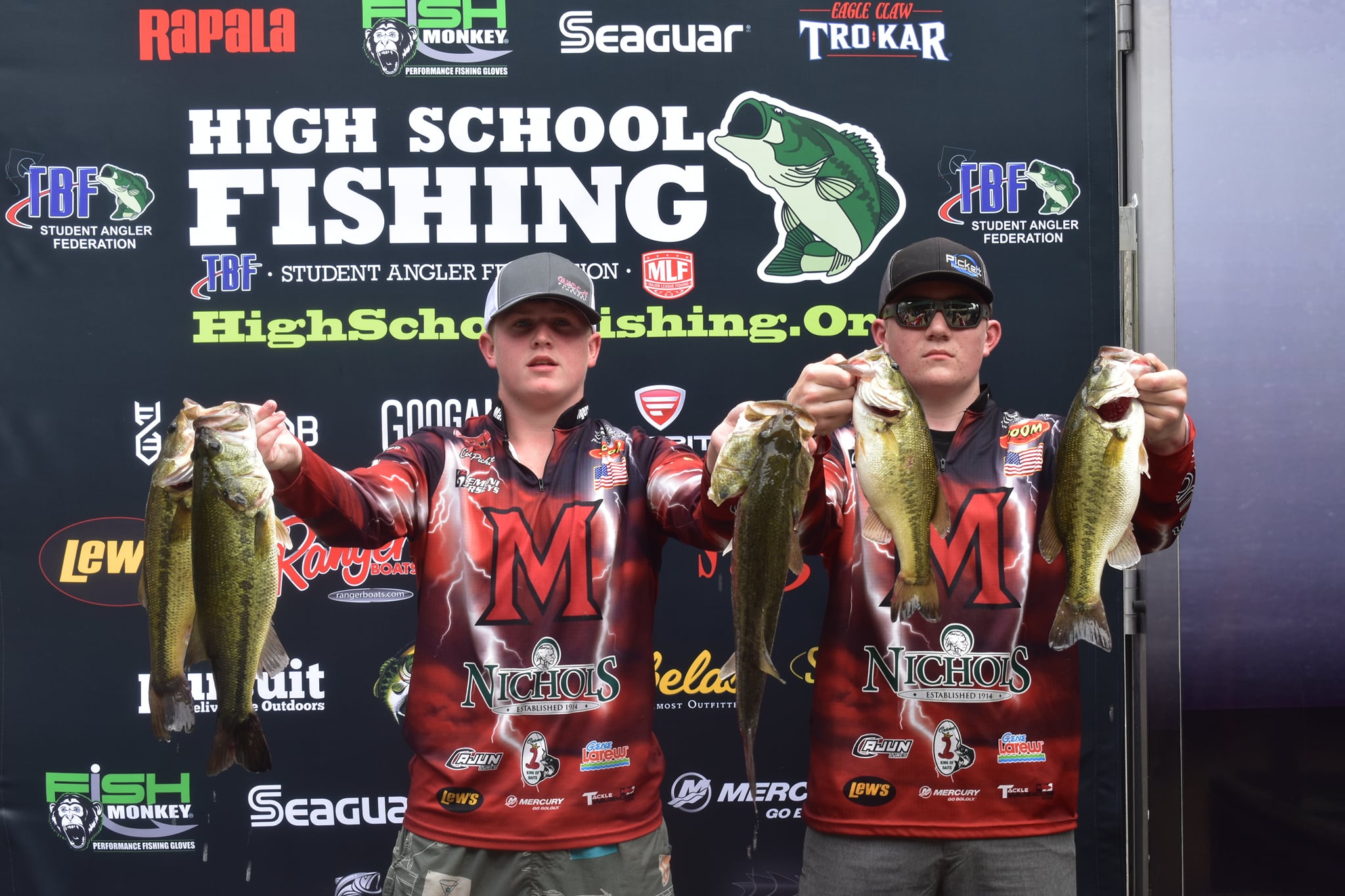 The Many Tigers squad of Pickett and Kor brought in 5 fish for 16 and 4 ounces to secure the Regional Champion titles and a win for themselves and their school.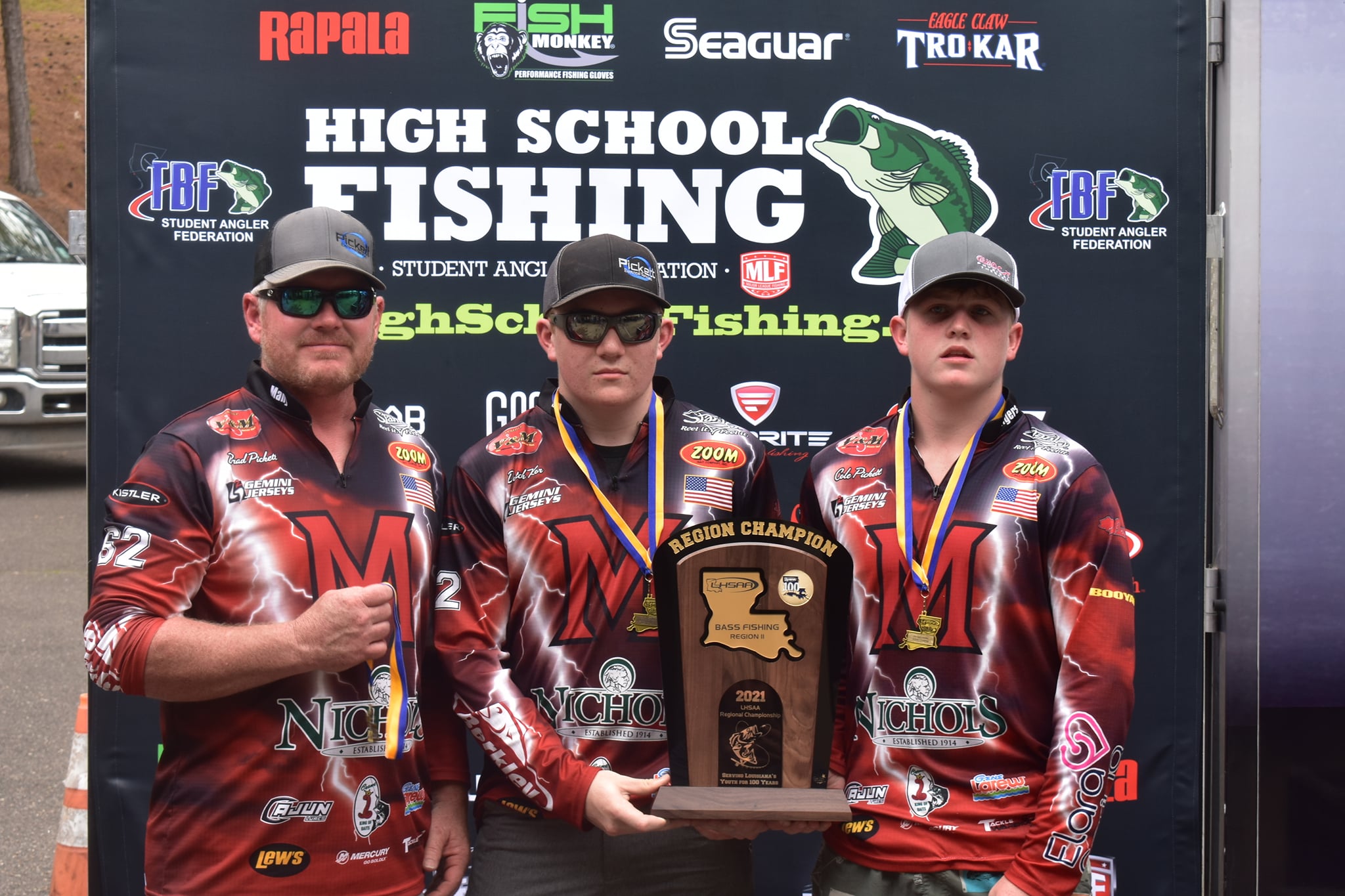 South Central team of Colin Canik and Gavin Tremie (below) earned the second-place medals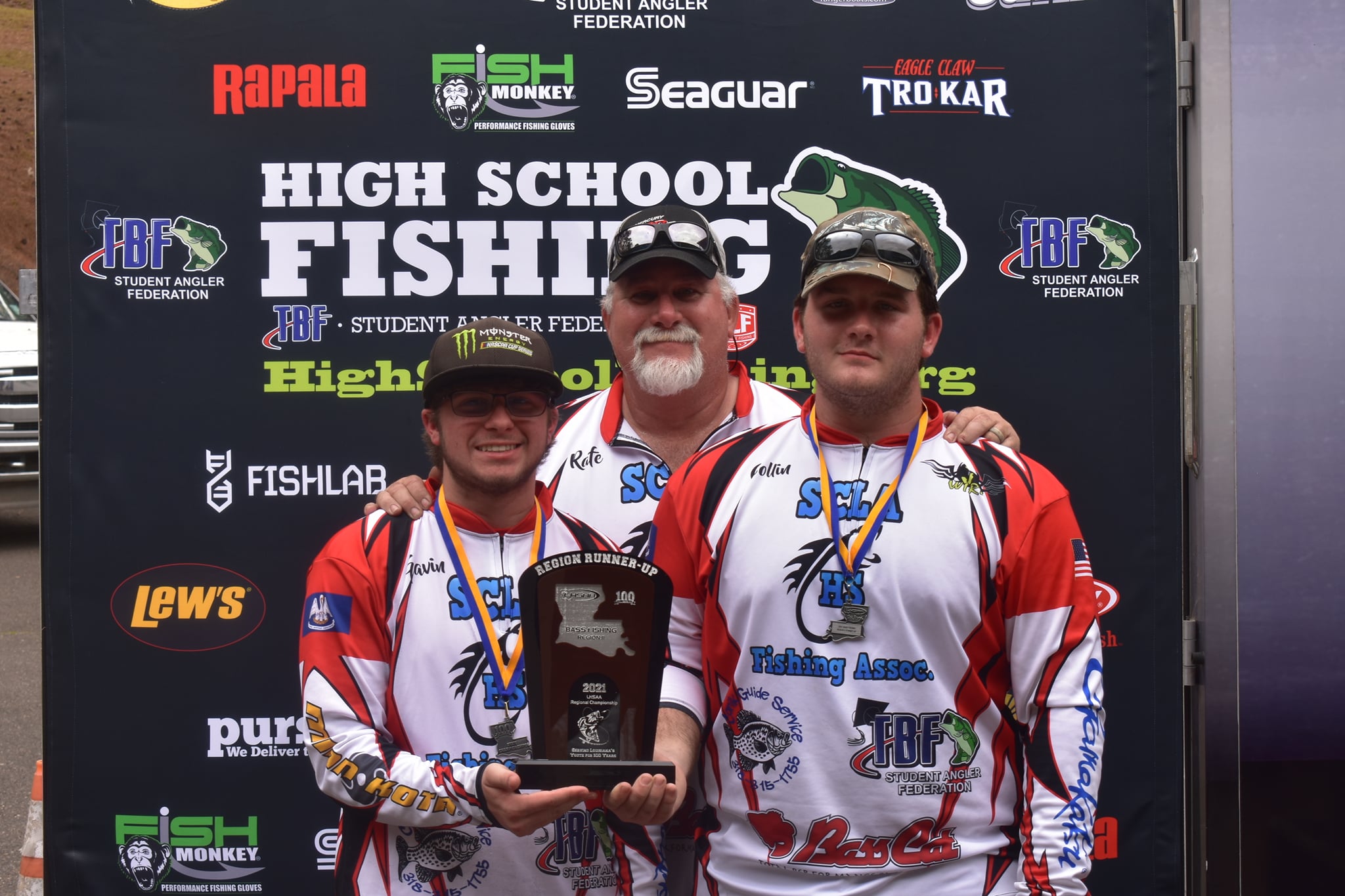 East Beauregard High School tied down an award for their school with the big bass honors with a nice 6 pound 10-ounce lunker.
In total 34 Region 2 teams are eligible to advance to the state Finals April 16-17 on Cross Lake, with the East Beauregard High School Trojans advancing more than any other school at 8 teams.