The Student Angler Federation (SAF) held it's High School State Championship at Lake Lanier over the weekend.  Teams from all over Georgia came to Laurel Park to participate and try and catch some of the big spotted bass that the lake is known for.  Mother Nature decided to make her presence known as the anglers were greeted with rain as they woke up that morning and the rain continued throughout the entire day.
Coby Thompson and Bentley Floyd caught the "Cabela's BIG BAG" of the event which was a limit that weighed 17 pounds and 14 ounces.  They were also able to land the "Lew's Big Bass" award also with a nice 6-03 lunker largemouth.  They received two Lew's reels for their catch.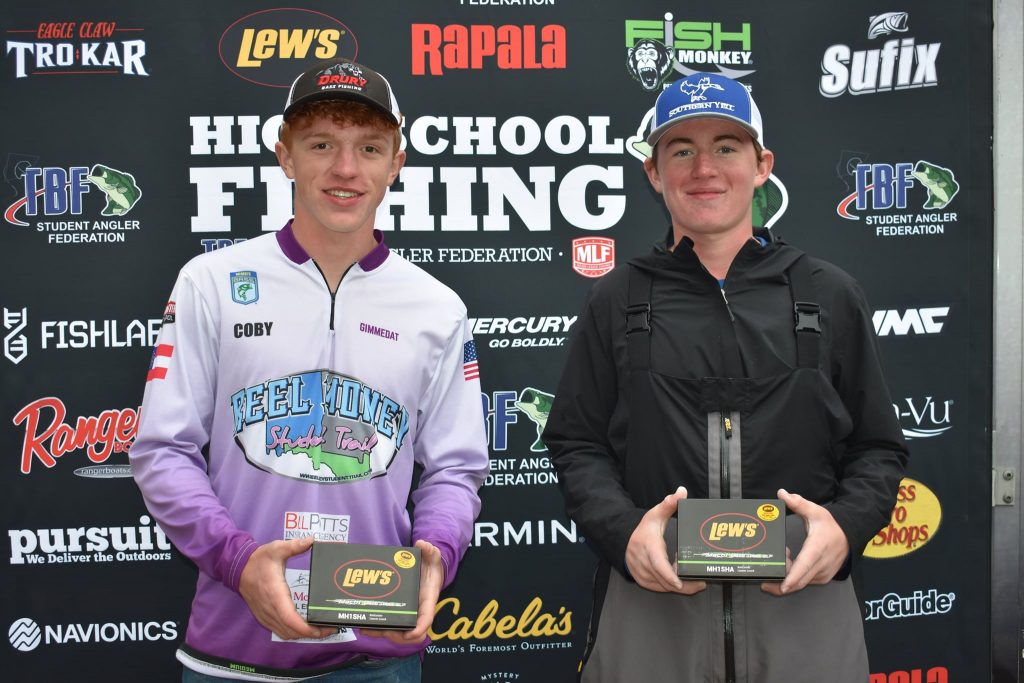 Finishing a close second was the Pike County team of Joe Haren and Alan Smith with 16 pounds and 6 ounces.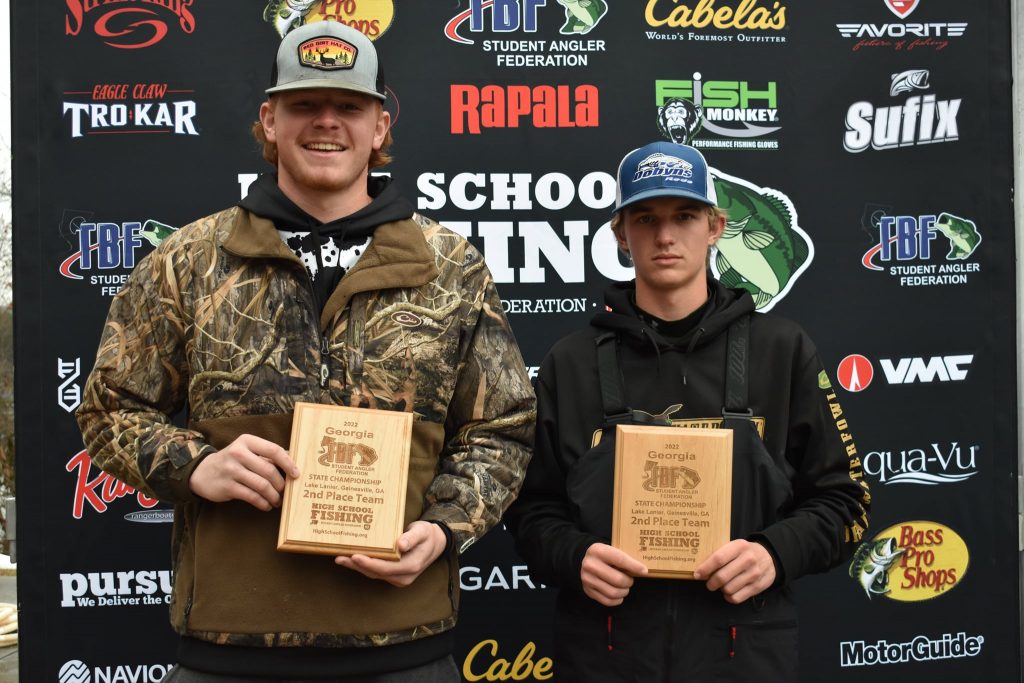 Third place went to Elijah Benson and Braedon Hubbard from Dawson County with a limit that weighed 15-15.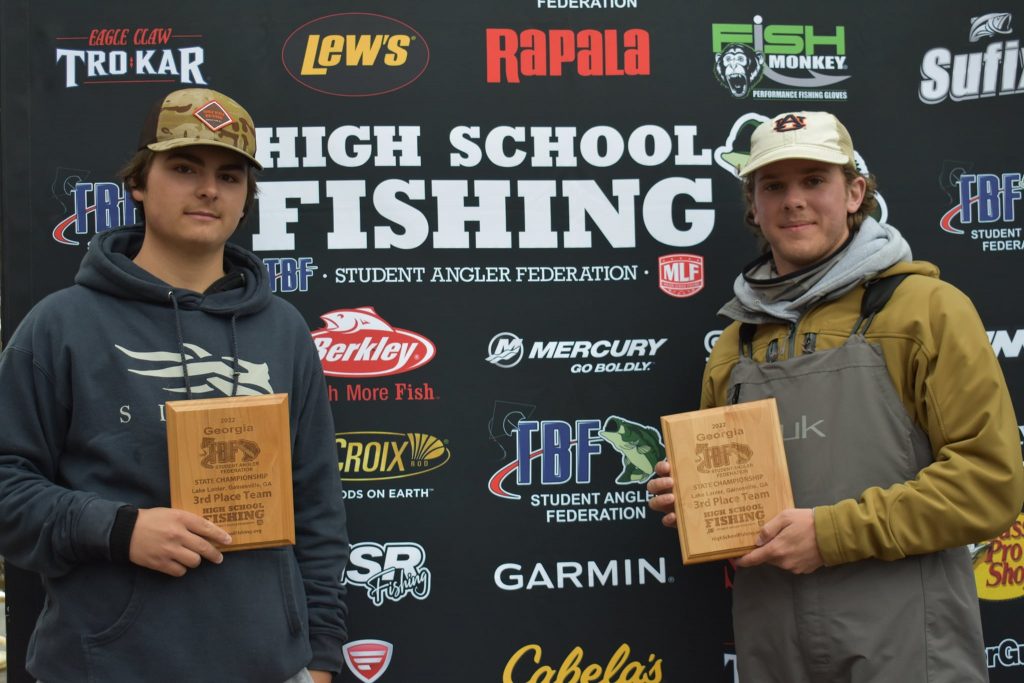 Fourth and fifth paces belonged to Aspen Martin and Jett Strickland from Calhoun High School with 15-10 and Brandon Willard and Bryan Gayton of Woodland High School with 15-08.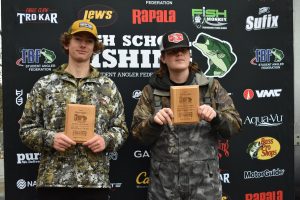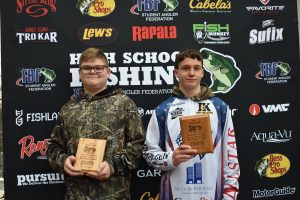 Most of the fish were spotted bass and the anglers reported catching them on several different baits.  Small sized swimbaits were probably the best bait of the day, along with crankbaits, jigs, Ned Rigs, Neko Rigs and the occasional Chatterbait.  Several teams were fishing shallow in waters anywhere from 1-3 feet and the rest of the anglers were fishing out deeper in 25-40 feet of water.
Results can be found by CLICKING HERE and all the photos are on our Student Angler Federation High School Fishing Facebook Page which can be seen by CLICKING HERE.