High School teams from across South Carolina converged on Lake Hartwell to compete for the title of State Champions for 2022.  Registration was held at the Greenville Cabela's and the anglers were able to stock up on all their favorite bait and tackle before the event began.  As Mother Nature usually does, prolonged rain covered the area several days before the event and then the cooler than normal temperatures made it quite brisk for Saturday morning.
But by the end of the day, the temperatures had climbed to the upper forties and the anglers were able to catch several fish during the last few hours of the event.  The Travelers Rest team of Hunter Dill and Austin Short brought a total of 14-00 pounds to the scales as the first team to weigh and never looked back.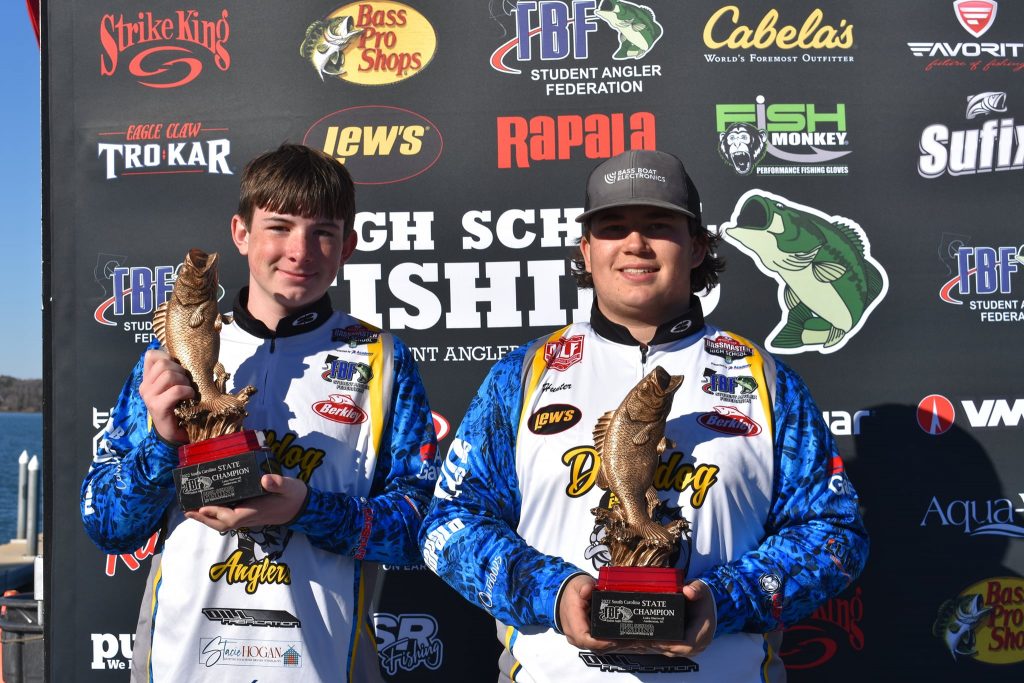 Finishing in second place was the Crescent High School team of Luke McGuffin and Kaleb Butts with 11 pounds and 14 ounces.  Third place went to the NAFT Team of Kyler Murray and Wil Ravenscroft for their 11 pounds and 3 ounces.  Vernon Reynolds and Carver Griffin finished fourth with 10-15 and Caden Barnett and Russell Whitfield claimed fifth with 10-14.
Several anglers said they caught their fish fairly early in the morning cold temps while other teams said they started catching their fish late in the afternoon and caught most of their good fish in the last hour of the event.  The Lew's Big Bass honors went to Riley Nuessle and Copeland Watts for their 3-13 lunker.  Some of the best baits were jigging spoons, Ned Rigs, Texas Rigs, and Rattletraps.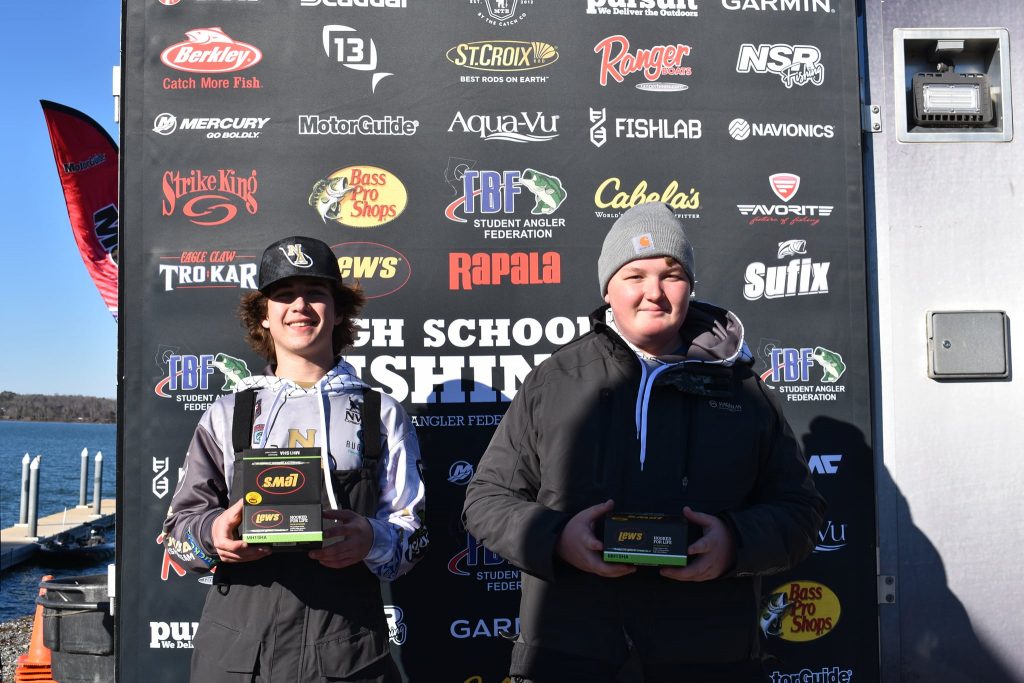 For complete results from this event "CLICK HERE" and for all the photos from the South Carolina event "CLICK HERE"