Unseasonably cold temperatures moved into the Florida area just days before the SAF Florida High School State Championship.  High winds and low temps and Lake Warnings forced us to postpone the event and move it back a day, until Sunday when it was safer to let the High School anglers out on the water.  Even though it was extremely cold that morning, it warmed up to a tolerable temperature by mid-afternoon.
The Redman team of Gains and Garrett, from Osceola Anglers grabbed top honors with a hefty limit of fish that weighed 16 pounds and 14 ounces.  In that winning bag was also the Lew's Big Bass for the event, which tipped the scales at 9 pounds and 8 ounces.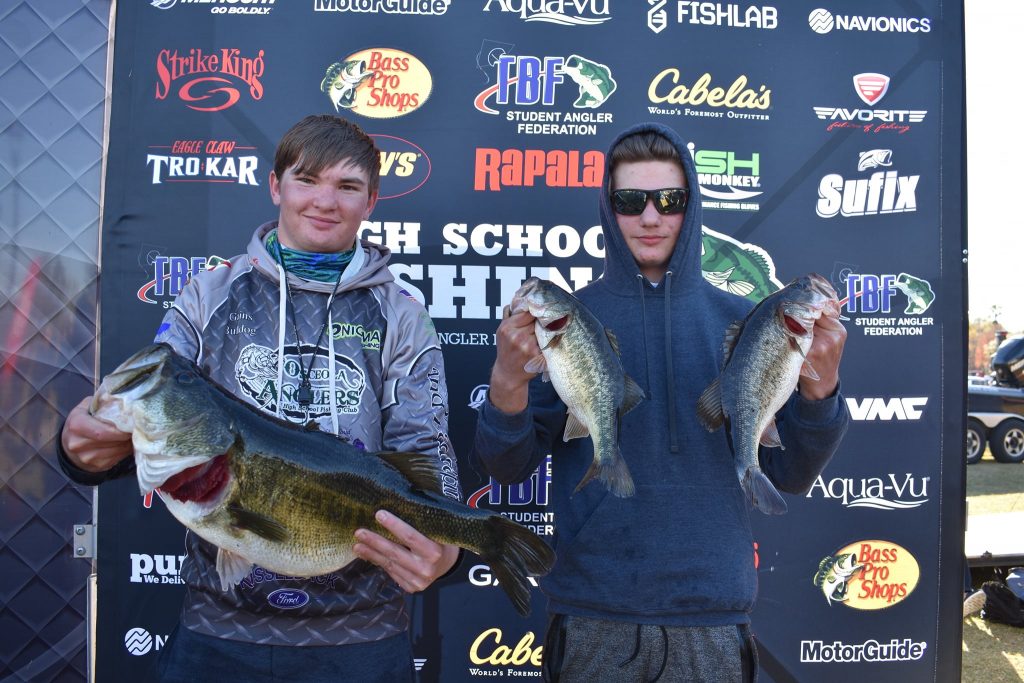 Second place went to the Lake Wales team of Hunter Neale and Clayton Keene for their limit that weighed 11-09.  Third place was claimed by the Seminole Junior Angler teams of Austin Mairena and Dylan Quilatan for their limit weighing 10-06.  Rounding out the top five teams were Chandler Drake and Richard Poulos from Bartow with 7-09 and Grant Jackson and Dakota Hargrave from Osceola Anglers with 7-02.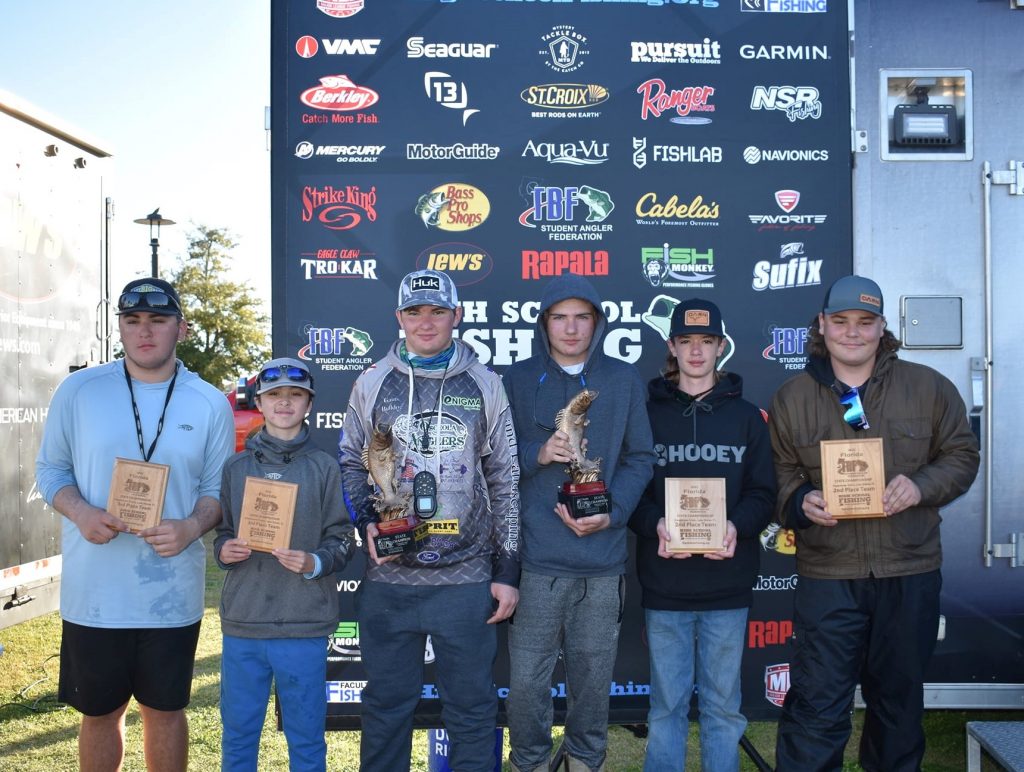 Most anglers were targeting some form of grass to catch their fish.  They were fishing both deep and shallow grass with a variety of baits.  Most were throwing some form of plastics, a spinnerbait, chatterbait, rattletrap or a small crankbait.
For full results of this event "CLICK HERE" and to see all the great photos from this event please "CLICK HERE"