The year 2022 got off to a great start this past weekend at Lake Seminole in Bainbridge, Georgia.  A great field of 200 teams came together for the first GHSA Regional Qualifier at Earle May Boat Basin.  As often times happens, Mother Nature had a big role in the weekend festivities.  A major Northern cold front swept into Southern-Georgia and Northern Florida, along with a cold, cold rain the day before the event.  A thirty-six degree overnight low coupled with a Northeast wind of ten plus on Saturday and cloudy conditions, with a daytime high of only 45, pretty much leveled the playing field overnight.  But on any given day, especially with that many teams, someone always finds a good bag of fish.  This event was no different.
The Bainbridge Basscat team of Gage Sellars and Brock Lewis took home the title of Champions with a beautiful bag of bass that topped the scales at 20 pounds and 10 ounces.  Pate Langdale and Granger-Cole Ratliff, from Lowndes High School finished second with an impressive bag weighing 17 pounds and four ounces.  Third place went to another Bainbridge team of Bowynn Brown and Shane Dill with a good limit weighing 14 pounds and 8 ounces.  Rounding out the top five places were the teams of Jackson Thomas and Cole Bradley, Kings Ridge Christian School with 12-00 pounds and Branton Champion and Jackson Behringer from Richmond Hill weighed 11 pounds and 6 ounces.  Branton and Jackson also claimed Big Fish honors with a lunker largemouth that weighed 6 pounds and 4 ounces.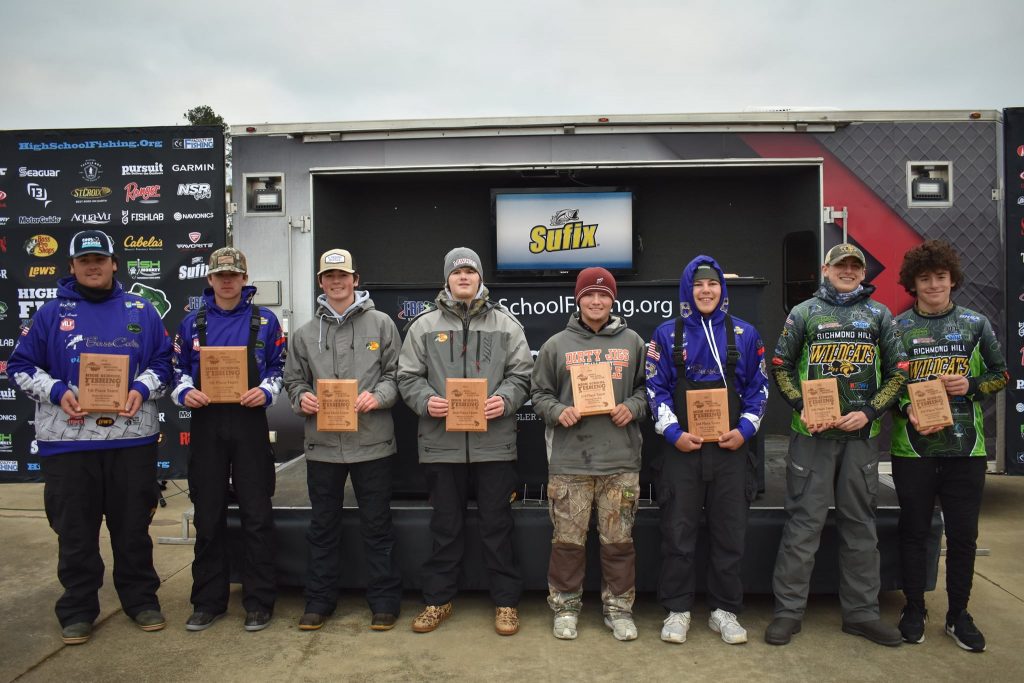 Most anglers reported catching their fish around some type of grass, whether it be underwater grass along the bottom or shore grass or matted grass and lily pads throughout the lake.  Most teams said they were fishing a little deeper with the cold temps at around five to ten feet of water.  Crankbaits, rattletraps, chatterbaits, spinnerbaits, jigs and soft plastics all proved to be good baits during the event.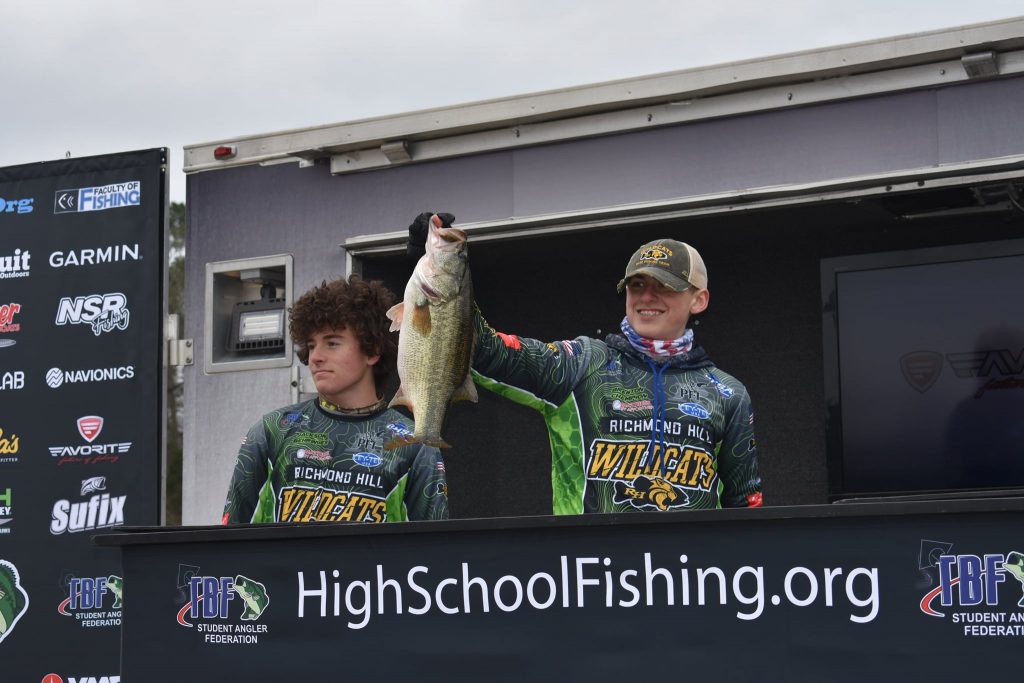 With two hundred teams, we ended up qualifying a total of twenty-five teams for the GHSA Finals in May.  The next qualifier will be held on Lake Oconee on February 12 at Sugar Creek Marina.  For a full list of results "CLICK HERE" and to see all the photos from this event please "CLICK HERE"