The Bass Federation Student Angler Federation 2022 State Championship Tournament was held at Lake Mitchell, Clanton, AL,2/5/2022. The tournament launched out of Higgins Ferry Park, Clanton, AL, and SAF anglers were welcomed by our host partner, Chilton County Chamber of Commerce. Weather predictions were to be cold, cloudy, and windy. Those predications prevailed for the entire tournament day with occasional sunshine.
Upon closing the scales, the team of Luke Coleman-Bobby McCray of Oneonta High School claimed 1st Place honors with a limit pushing the scales to 12.35.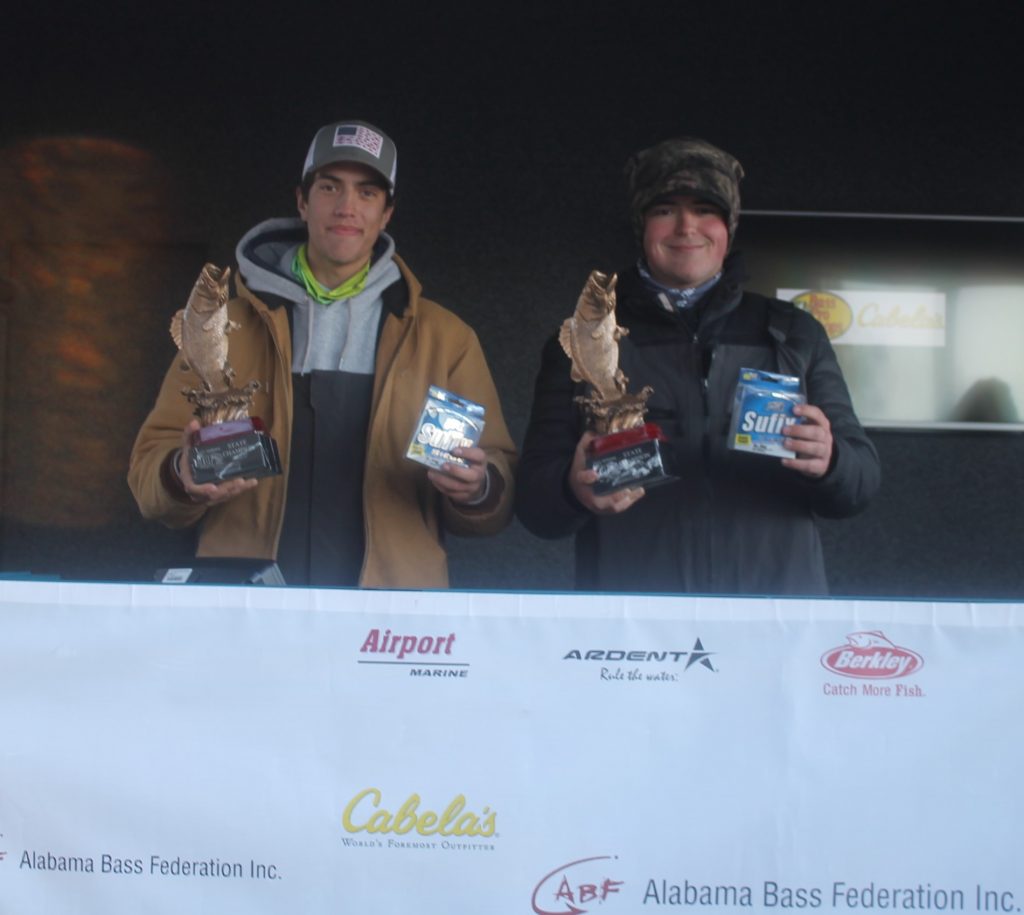 Second Place team was the team of Ashton Johnson-Eli Colley of Sand Rock High School with 12.14.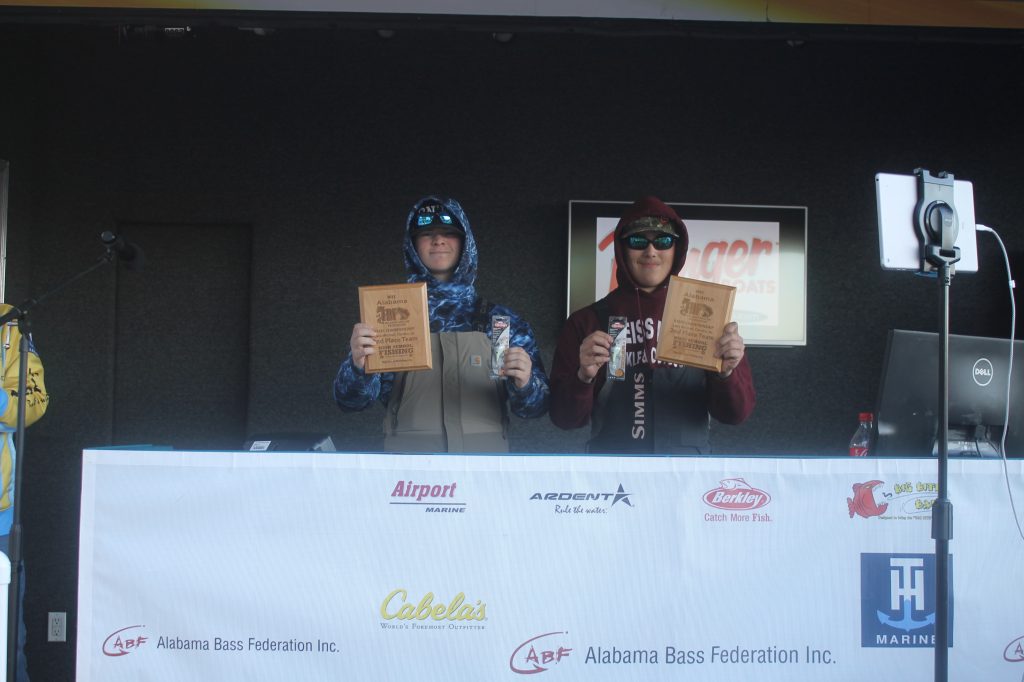 Third Place team of Landen Dixon-Mitch Weaver of Citronelle Community Fishing Team with 11.29.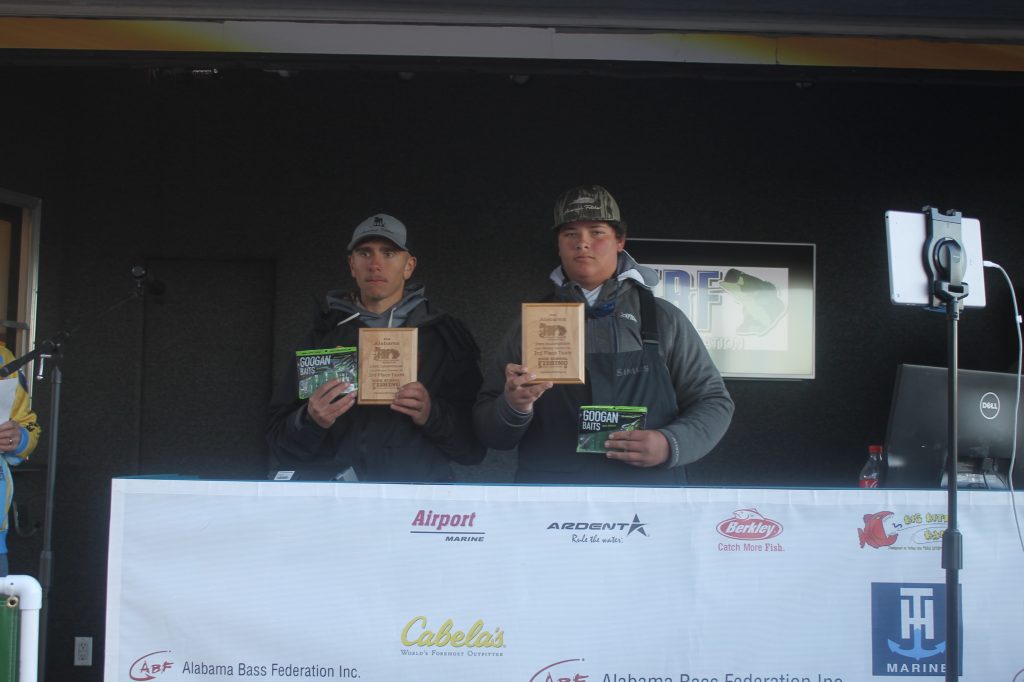 In fourth place was Branson Maupin-Caleb Myres of CCH Anglers with 10.63, Andrew Jones-Carson Underwood of Hewitt-Trussville were fifth place with 10.18. Finishing in the top six was Everett Jones-Connor Sikes of Prattville Christian Academy with 10.13.
Luke Coleman-Bobby McCray credited their win to a spinner-bait pattern around docks. Coleman and McCray have earned a berth as co-anglers in the upon coming 2022 TBF District 4 National Semi-Finals tournament scheduled for 8-9 October 2022, at Logan Martin lake in Lincoln, AL and have qualified to fish the TBF 2022 High School National Tournament scheduled for June 2022, Lake Pickwick, Florence, AL.
Also qualifying for the 2022 TBF High School National Tournament are the teams of Ashton Johnson-Eli Colley and Landen Dixon-Floyd Weaver. For full results CLICK HERE