The Southland Academy team of Eli and James Griffin took top honors at the Lake Oconee Finals for the GAPPS-GISA program Saturday.  Their limit of fish tipped the scales at 17-01 pounds.  Their biggest fish weighed 5-09 pounds and helped propel them to victory.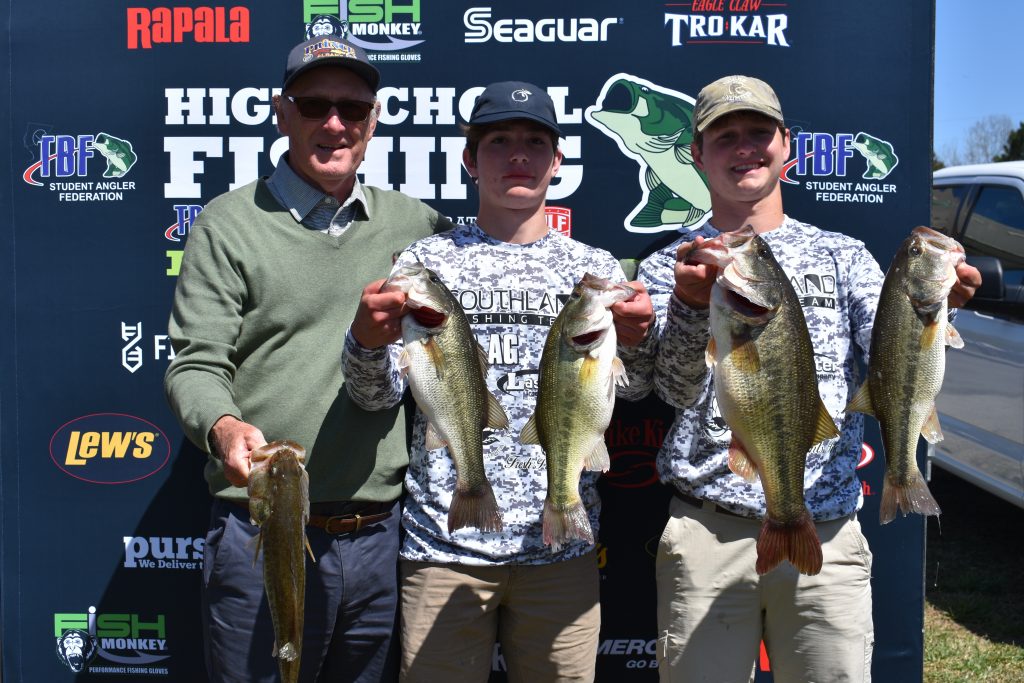 At stake at this event was two SAF National Championship entries for the top two teams.  Eli and James will be heading to Lake Hartwell on June 30-July 3 to participate in that event.  Joining them at Lake Hartwell will be the second-place finishing team of Brack Solis and Robert Stevenson from Terrell Academy with their limit weight of 15-07 pounds.  Good luck to these two teams at the National Championship.
Rounding out the top five spots on Oconee were Ben Lawson and Brant Beckham from Westfield Academy with 15-03 pounds to finish third.  Fourth place went to Conner Gisler and Luke Taunton with 11-07 pounds.  Fifth place belonged to the Rock Springs Christian School team of Hayes Flemming and Robert Pasley with a limit that weighed 9-14 pounds.
Most all the teams found their fish in less than five feet of water.  Many anglers reported that they were just fishing the back corners of the docks and the fish were setting there waiting to begin the spawn.  Jigs, Brush Hogs, spinnerbaits, chatterbaits and crawfish-colored crankbaits were all good choices during this event.  Ben Lawson and Brant Beckham from Westfield Academy weighed in the biggest bass of the day with a 5-12 lunker.  They received a nice goody bag for catching the Biggest Bass of the tournament.
To view full the results click HERE.  All the photos from this event can be found on our SAF High School Fishing Facebook page.