The wind was blowing on Lake Mohave March 6, making conditions less then ideal for the Nevada High School State Championship. But that didn't stop these young anglers from catching a limit.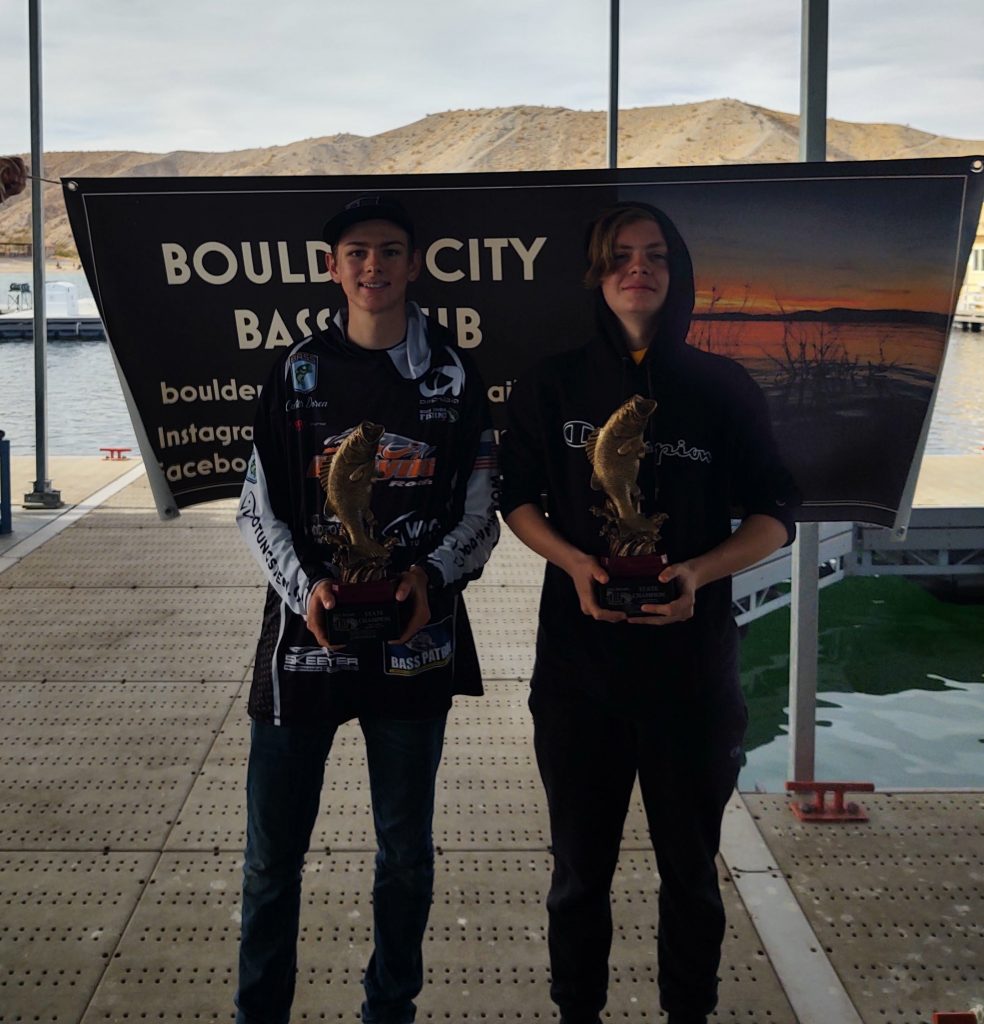 Carter Doren and Kyle Luis had nice small mouth weighing 4.25lb bringing their total to 10.15lb locking in first place. " We caught one of our big smallies in 18 foot on a dropshot," said Carter. "Then tried some more deep and managed to catch two more."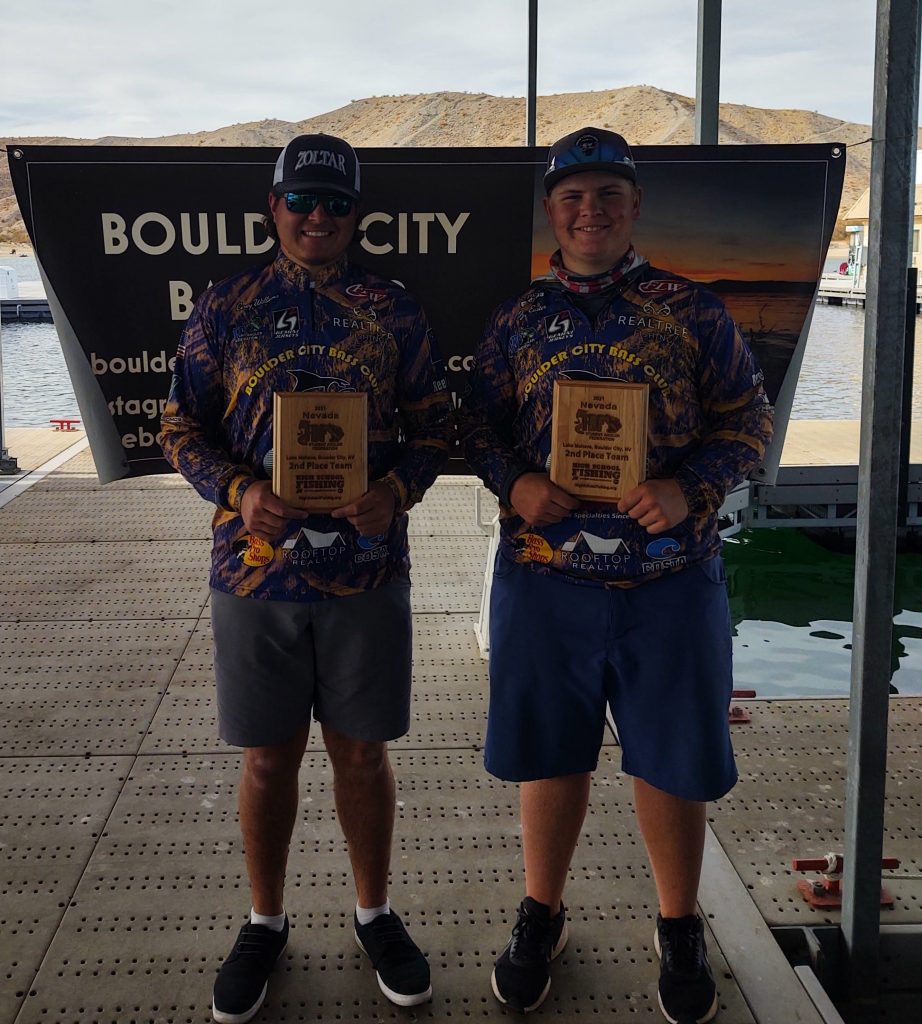 The second place team of Corey Williams and Izec Easter also had a decent small mouth weighing 4.20lb bringing their total 5.80lb.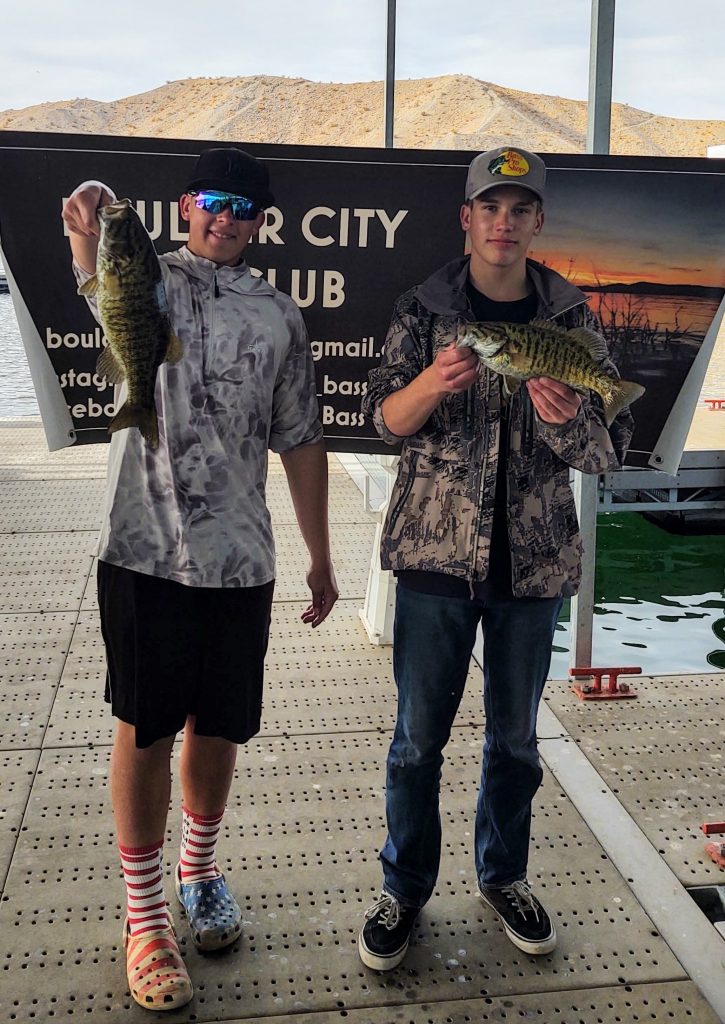 Charlie Stewart and Dodger Smith weighed in 4.5lbs locking in third place. Smith said they headed north, stayed deep and worked the drop shot.
The big fish of the day was brought in by Brayden Cook and Talynn Madrid weighing in at 4.35lb. "The day definitely started off slow, we covered a lot of water and were throwing drop shots and jigs all day. We were in the last 15 minutes of the day and I threw my drop shot out and caught a good sized bass!" Cook said. "It was definitely exciting!"
Ben Schafler and Ridge Fletcher were only able to find one keeper weighing 3.04lbs but was a new personal best for Schafler.
Overall all the teams had a great day and walked away with more knowledge and experience, eager for the next tournament.