The Missouri SAF State Championship Started off with a bang! The morning take-off was delayed due to a small and short lived thunderstorm. This did not slow down the anglers once they were able to safely launch.
Tucker Stute and Daiton Love took first place on Truman advancing to the 12th Annual High School Fishing World Finals and National Championship this year in Anderson, SC on the prestige Lake Hartwell. Stute and Love were able to capitalize on the day representing the Kearney Bulldogs. The team took first place with a Bass Pro shop & Cabela's Big Bag of the day weighing in at 15.05lbs. The pair also had the Lew's Strike King Big Fish of the day weighing in at 4.05lbs.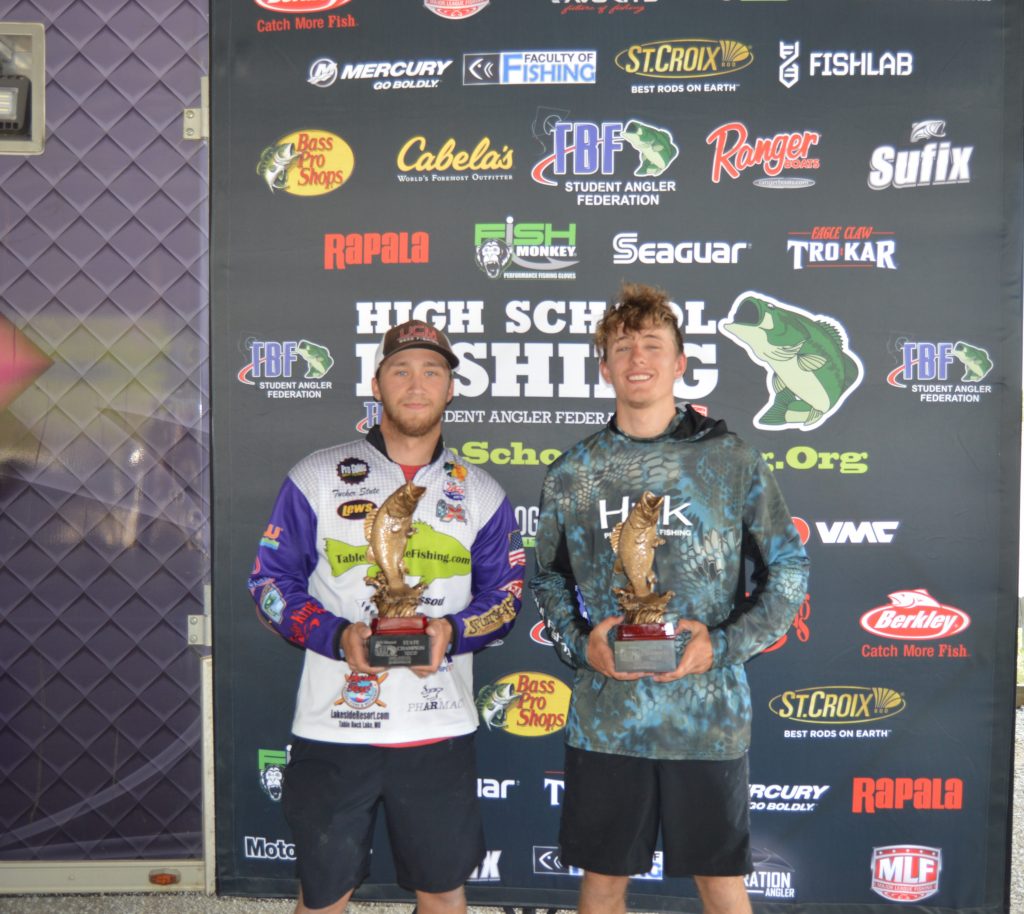 Both anglers are eligible by winning the State Championship and for being at least 16 to advance to the TBF National Semi Finals as Co-Anglers. This contingency, offered by The Bass Federation, is a paid membership and Entry fees paid to the MO TBF National Semi Finals. If these High School Anglers can finish high enough this will land them a spot to the Federation National Championship competing for thousands in prizes and scholarships.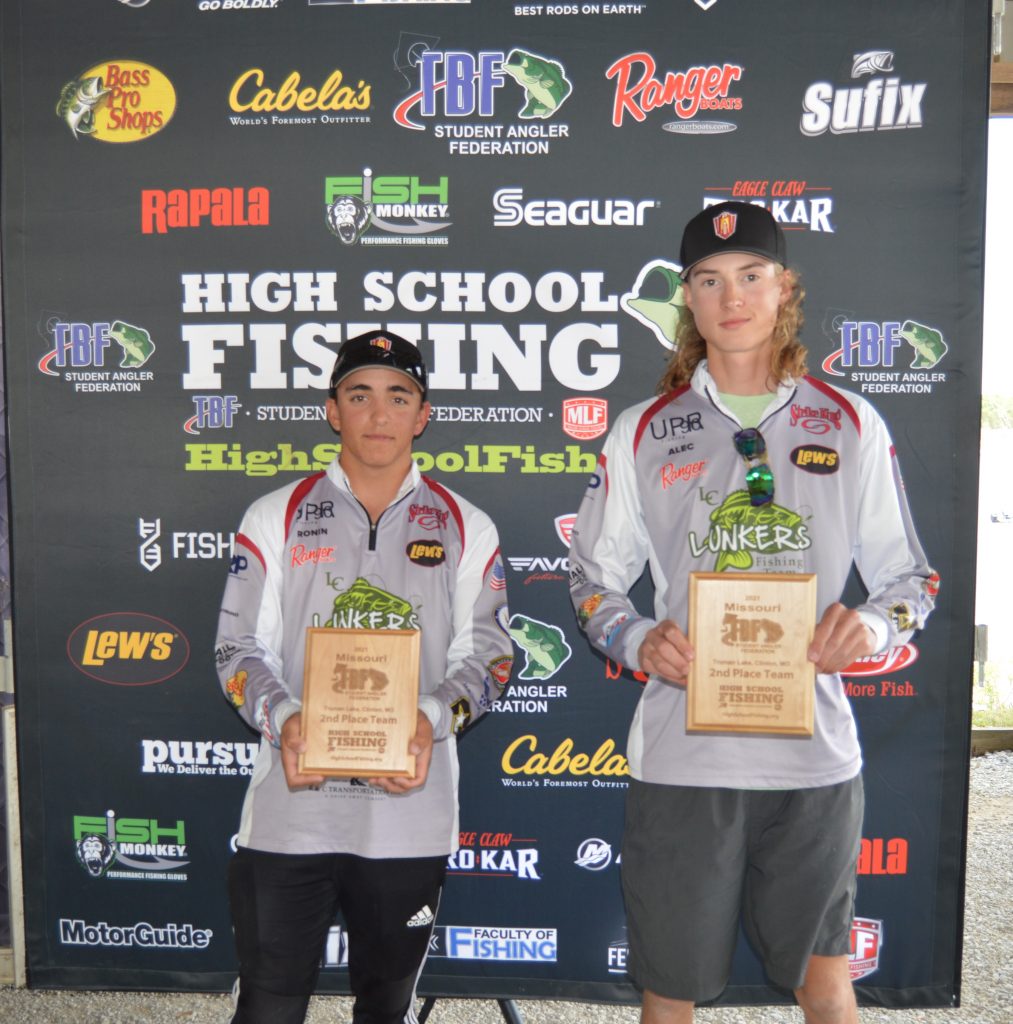 Taking 2nd place on Truman and also landing a National Championship qualifier to Hartwell was Ronin Picker and Alec Davidson. They also had a Berkley 5 Alive Limit weighing 13.05lbs. Congratulations to the Top 2 teams that will be representing the State of Missouri in this year's 12th Annual High School Fishing World Finals & National Championship.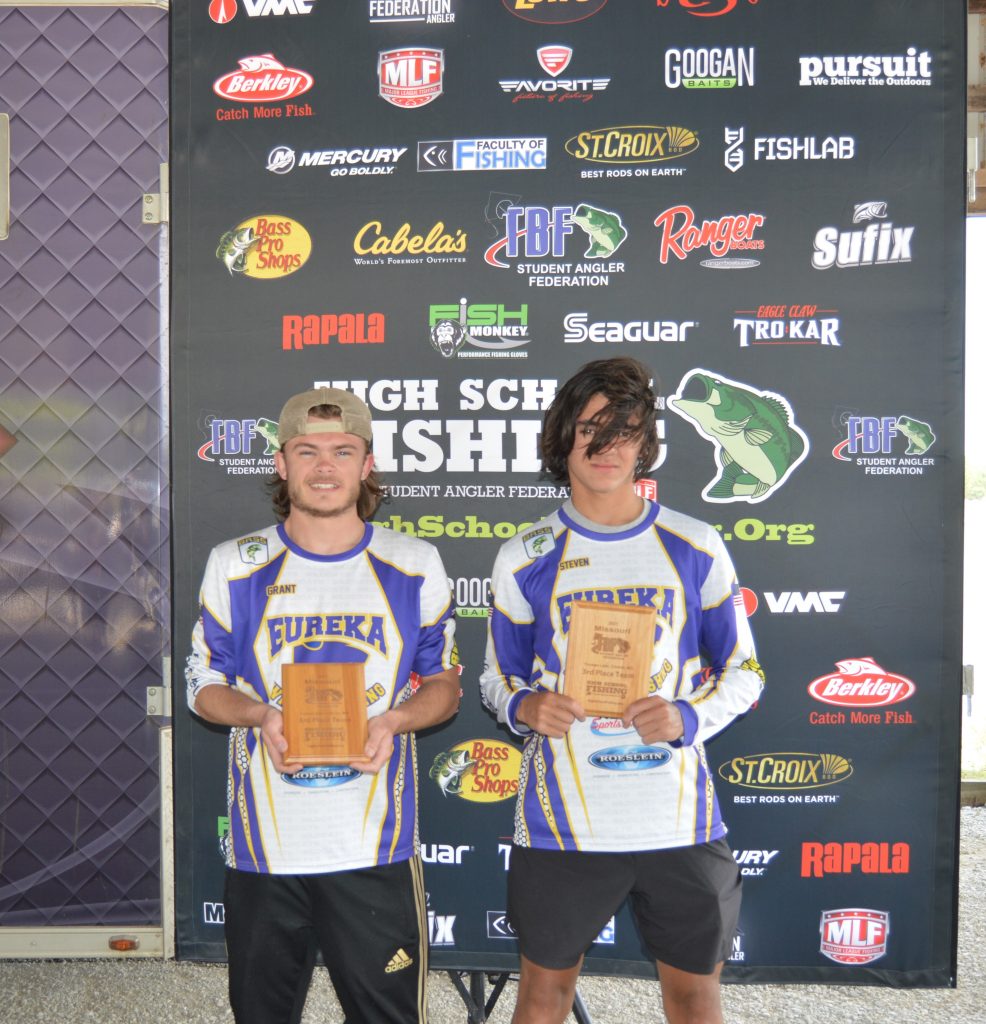 3rd Place was taken by Eureka Wildcats Grant Priesmeyer and Steven Lafata. This team also weighed in a Berkley 5 Alive limit at 12.14lbs.
For full results CLICK HERE. To see more photos CLICK HERE