The first year of the Georgia High School Association (GHSA) fishing program is in the books.  It was a great start to the Georgia bass fishing program for Georgia High School anglers.  There were four qualifying events during the early spring and the top qualifiers from each event descended on Lake Lanier in Gainesville, Georgia on May the 8th to test their skills and crown a first-ever GHSA Champion.  A total of sixty-six teams made the trip to Lanier in hopes of catching enough fish to take home the title.  The lake nor the teams disappointed anyone.  A total of sixty-two teams weighed in at least one fish per team and there was a total of thirty-eight limits of fish weighed-in for an impressive 627-09 total weight.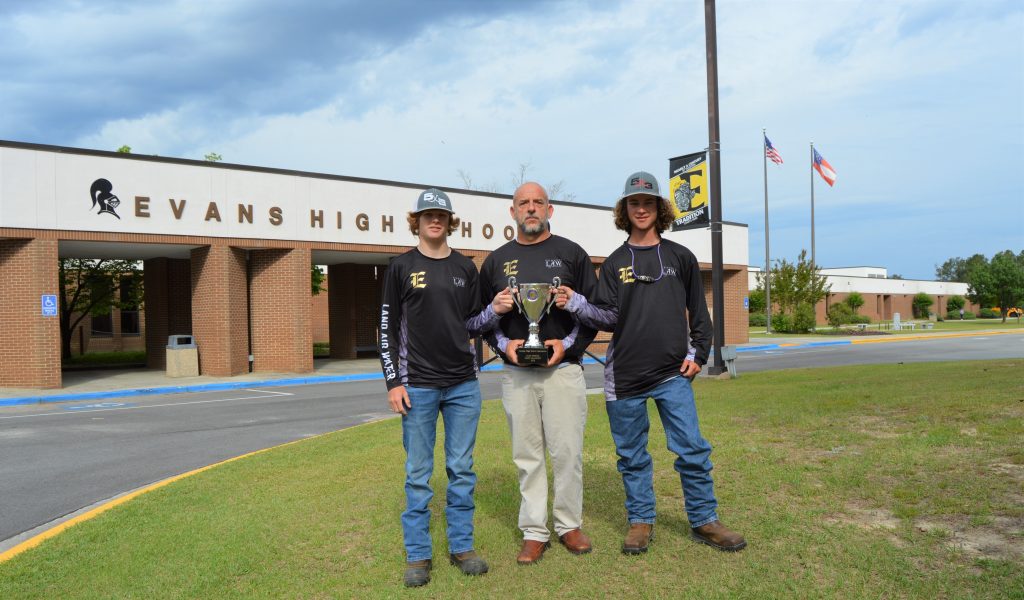 The Evans High School team of Jayden Faulkner and Davis Madden rose to the top of the leader-board about mid-way through the weigh-in with a big sack of 20-03 pounds of spotted bass.  This was the biggest bag of fish ever caught by these two anglers.  The previous best bag was around 14 pounds they said.  They reported catching their fish on topwater baits throughout the day.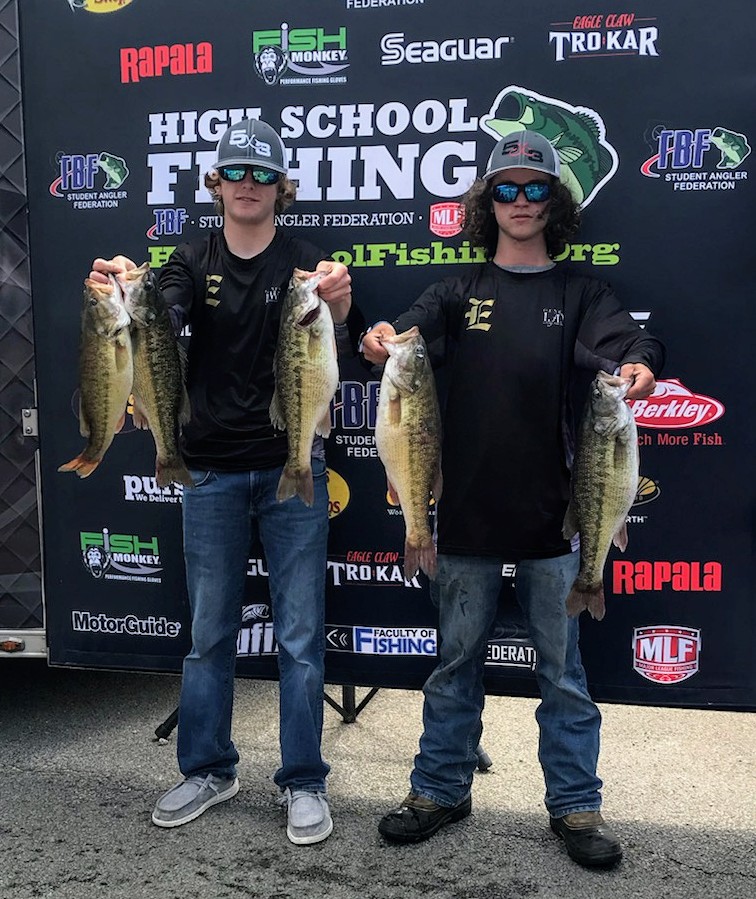 The runner-up position belonged to Tanner Hadden and Tyler Starkey from Greenbrier High School with a really good bag of fish that weighed 18-02 pounds.  The West Forsythe team of Chase Mason and Jonathon Garbacz finished in third with a big limit that weighed 17-03 pounds.  Fourth place was claimed by Jeremy Zyck and Jack Thurmond with 16-14 pounds.  Rounding out the top five was the Appling County team of Mara Anderson and Presley Tillman with 15-12 pounds.
When asked, most of the teams caught their fish in one of two ways.  Many were caught on some kind of topwater bait, either a stick bait, buzz bait, or frog fished around grass or shallow bars or points in less than five feet of water.  The other group of anglers caught their fish out deeper in the fifteen to twenty-five foot range on jigs, Ned Rigs, Drop shots, Shakey heads or Carolina Rigs on humps or long points with brush-piles around them.  Most of the fish weighed in were spotted bass with only a few largemouth being weighed in.
Congratulations to all the teams who fished in the qualifying events this year and to all of the teams who came and represented their schools in this first GHSA season.  It was a very successful season.  Good luck to everyone in 2022.