High School Anglers from all across the state of Kentucky, gathered at Burnside Island State Park to crown a Champion for the 2022 SAF KY Championship.  As usual, for events in the early spring, the weather could play a big role in the success of the anglers, and this event was no different.  Warmer weather than usual had been the pattern most of the week until we rolled into town on Friday morning.  As the weekend came around, the sun went away and the artic north winds came down with a vengeance.  Temperatures hovered in the low forties and the wind chills were even lower.  Never-the-less a group of one hundred and eighty-six teams hit the lake at daylight in search of the winning limit of fish.
Several good limits crossed the scales that afternoon, and the Wayne County team of Dylan Southwood and Kendall Neal found the biggest limit with a weight of 15 pounds and 14 ounces to claim the title.  Just a few ounces behind them were the Rockcastle team of Sean Cash and Christian Larkey with 15 pounds and an ounce.  The Collins Titan team of Travis Greene and Tyler Hammond took third with 14-08 pounds.  Finishing fourth and fifth were the teams of Chanler and Landon Brake with 13-12 and Bryce McDonald and Ethan Elliott with 13-11.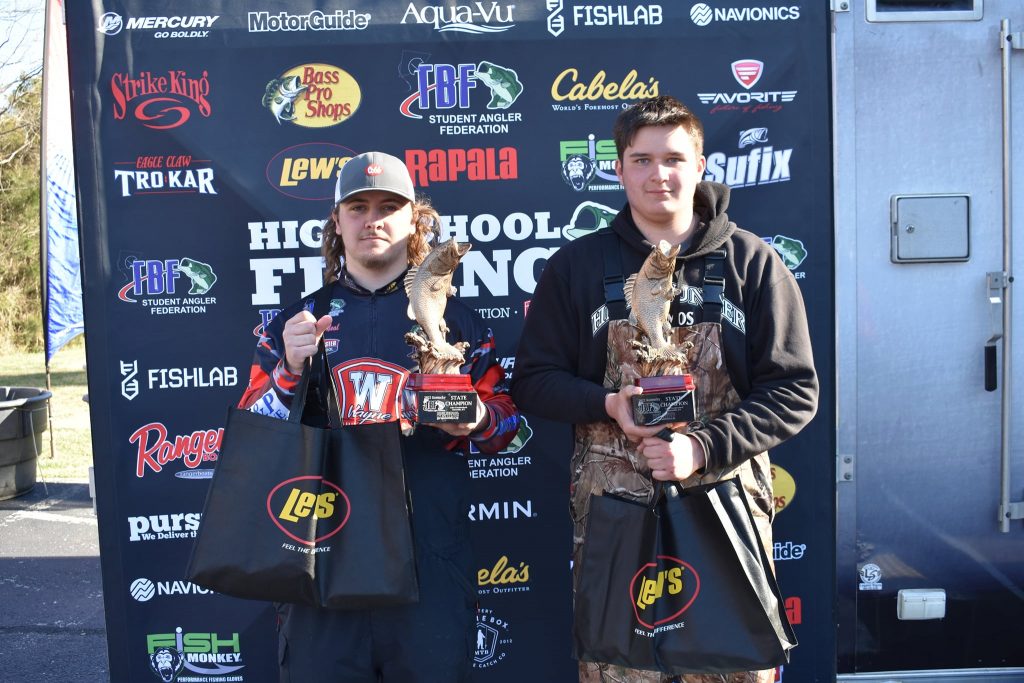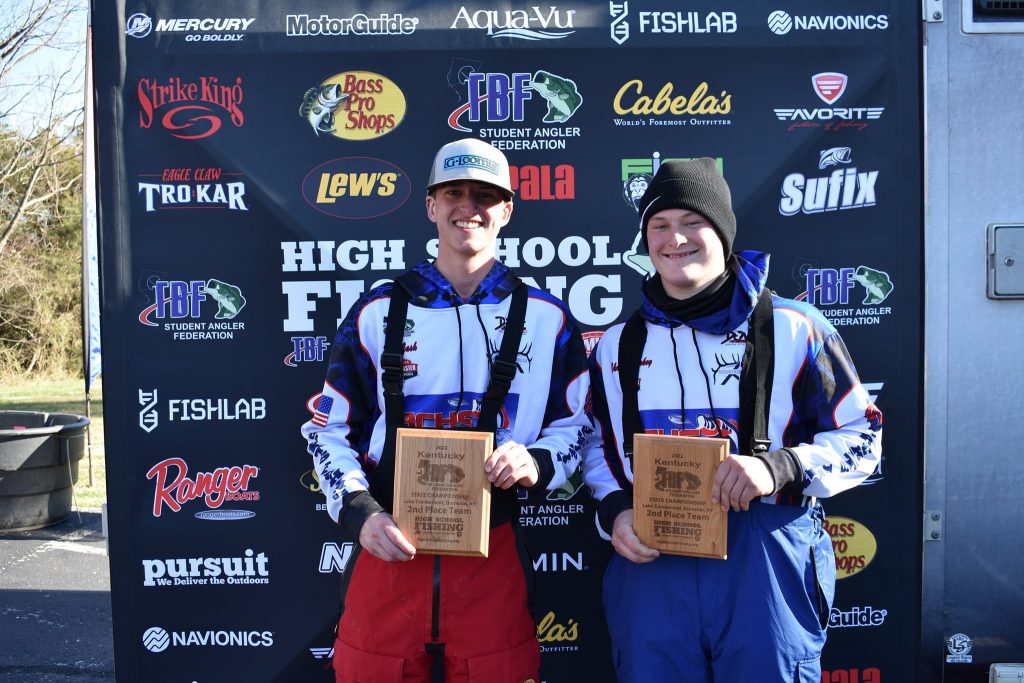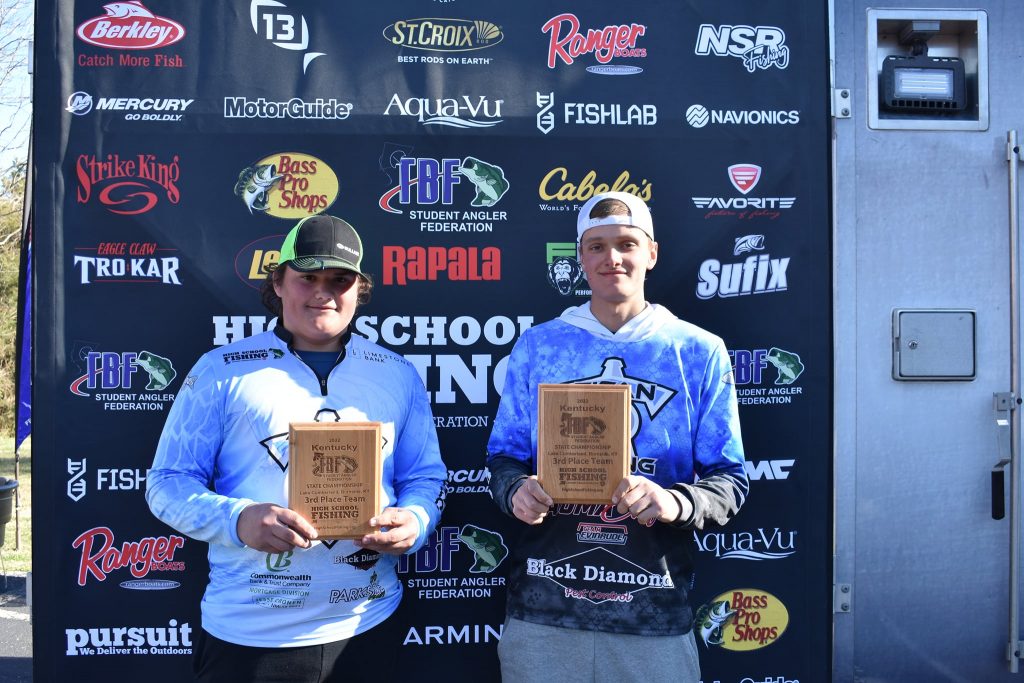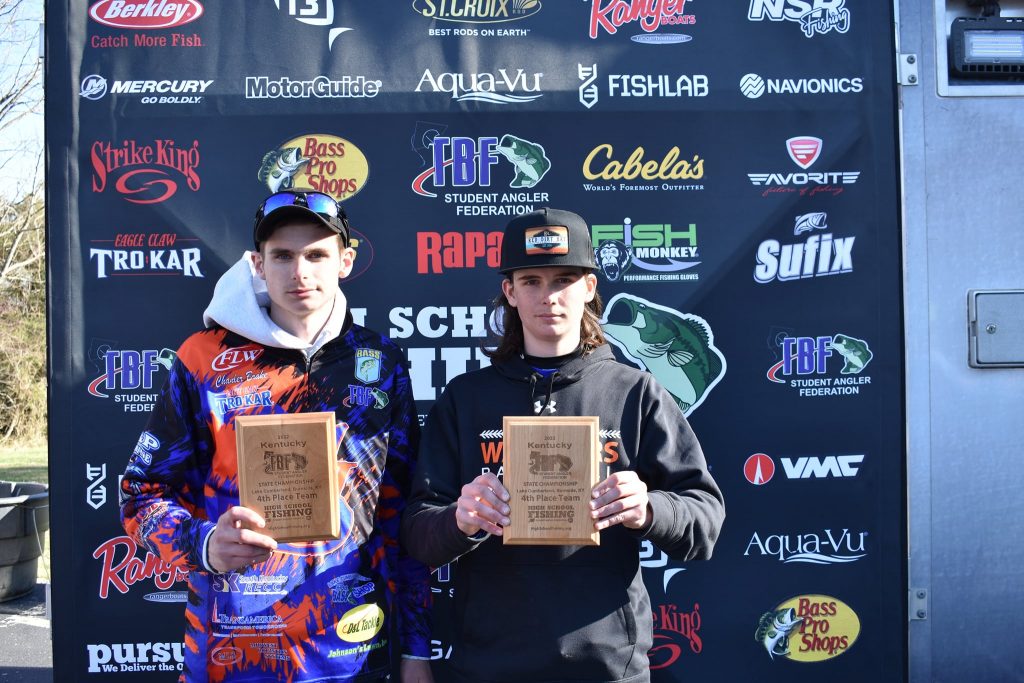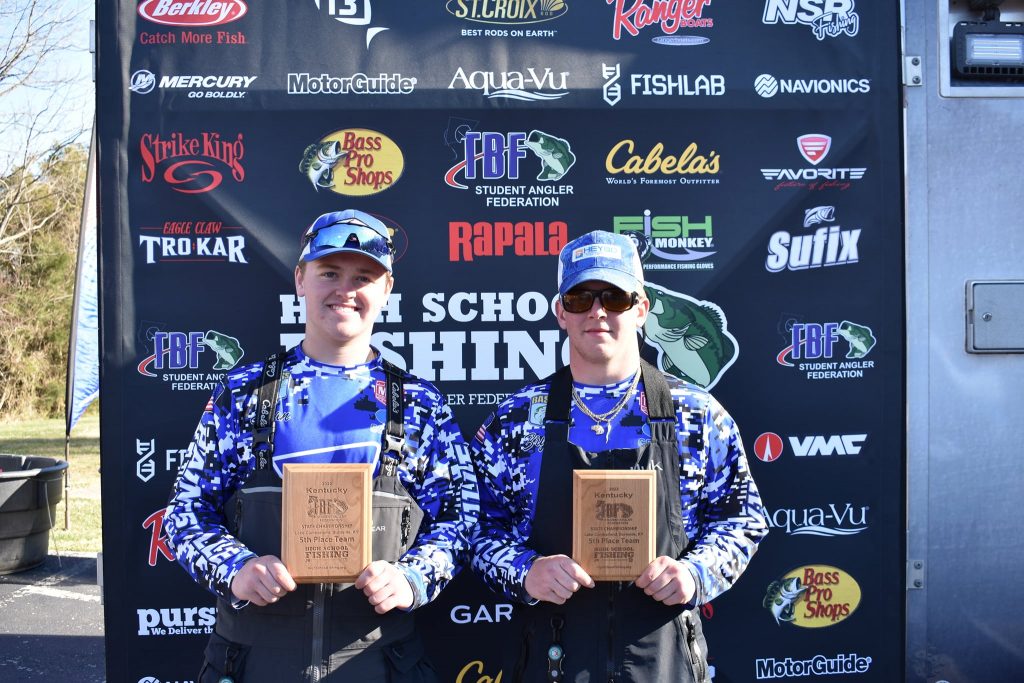 The Lew's Big Bass Award was a three-way tie with each team having a 4-01 lunker.  Blake Conrad and Jayden Reed along with Landon Day and Dylan McLaren, then Matt and JB Detzel went into a tiebreaker.  The tiebreaker was the most live fish weighed and that went to Landon Day and Dylan McLaren.  They received two Lew's Reels for their efforts.  Not wanting any of the other teams to be left out, the Lew's Rep was on hand with their promotional trailer and he invited the other two teams over to the trailer and made sure they each had a prize pack of Lew's Goodies for their catch as well.  A nice gesture by the folks at Lew's.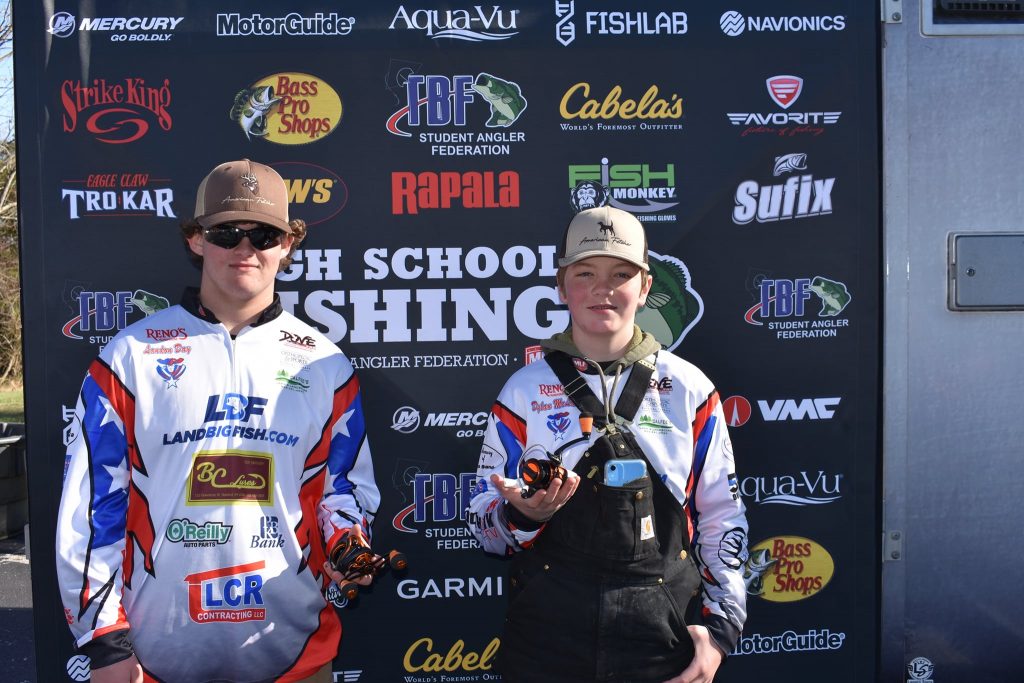 Spinnerbaits by far was what most of the teams were catching their fish on.  ATHey fished them anywhere from two feet out to about ten feet of water, along bluff walls, brushpiles, fallen timer and chunk rock banks.  Other good baits mentioned were, crankbaits, jerkbaits, small swimbaits, jigs and rattletraps.
For full Results and all photos of this event CLICK HERE.