After a wind advisory cancelled the Nevada State Championship on February 28th, teams from the Boulder City Bass Club were excited to see the weather hold up for the rescheduled event Saturday March, 26th. Teams launched out of Willow Beach and headed down river to Lake Mohave. Despite a forecasted record high of 90 degrees, the weather was ideal for some early spring fishing. Senior and two time State Champion Izec Easter and partner Talynn Madrid saw several bass on beds but couldn't capitalize. "We had a great day on the water as usual, but we just couldn't get enough bites to win. We broke two off and landed one," Easter said. That one keeper weighing 2lbs 5oz was enough for third.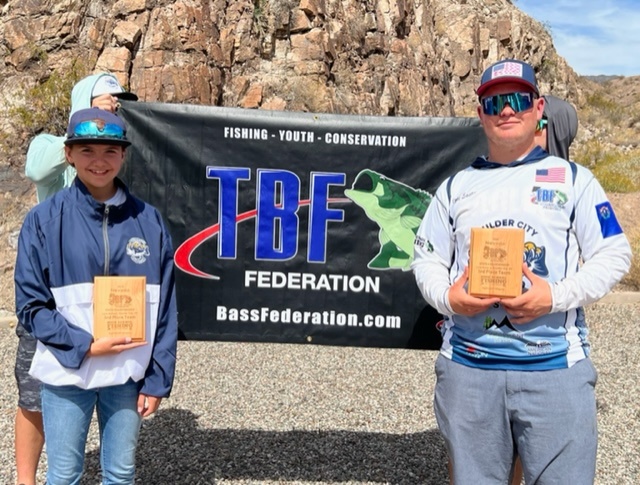 Sophomores and longtime fishing duo, Dodger Smith and Charlie Stewart secured second place with a 3 fish limit weighing 8lbs 15oz. Accounting for almost half the sack and the tournaments big fish was Smith's smallmouth coming in at 4lbs 2oz. " While we were trying out different things we saw a spot that looked good and figured why not since we had not tried anything like it yet and sure enough within the first few casts we had a big one on," said Smith.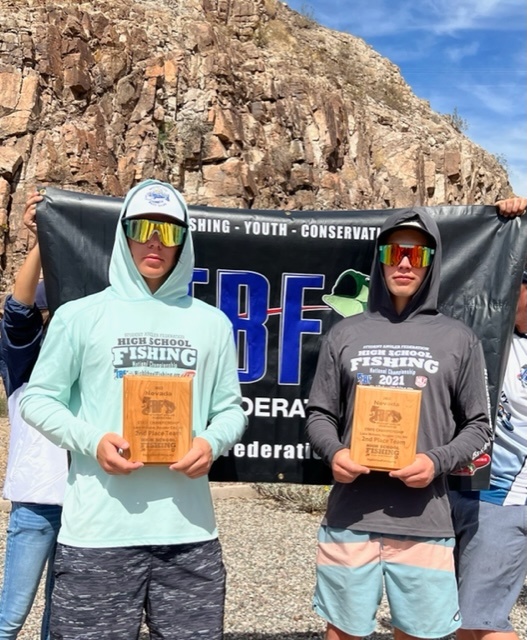 Boat Captain Rob Sanford ran his team 30 miles downriver. Fishing the back waters they spotted beds as deep as 22 feet. Patience paid off for Colten Hartgroves and new club member Rylan Garrett as they were able to hook 7 and cull two. Despite losing their biggest they still managed to weighed in with 10lbs 14oz giving each angler their first Nevada State Title.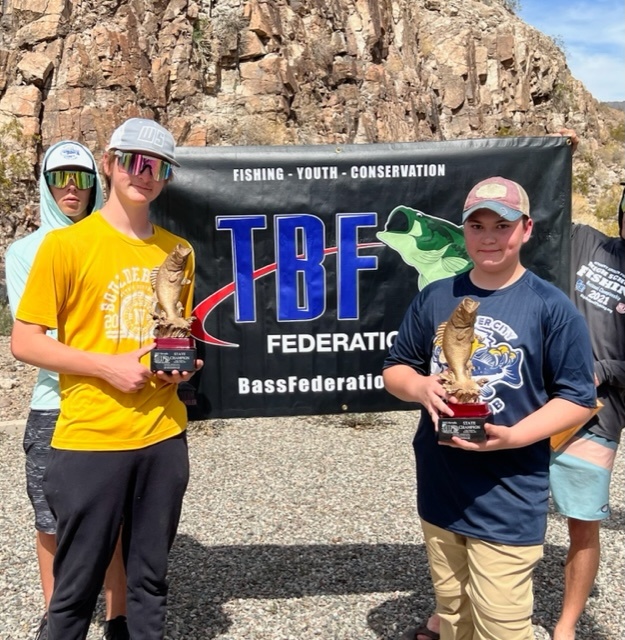 Congratulations to all the anglers and a special thanks to our boat captains!