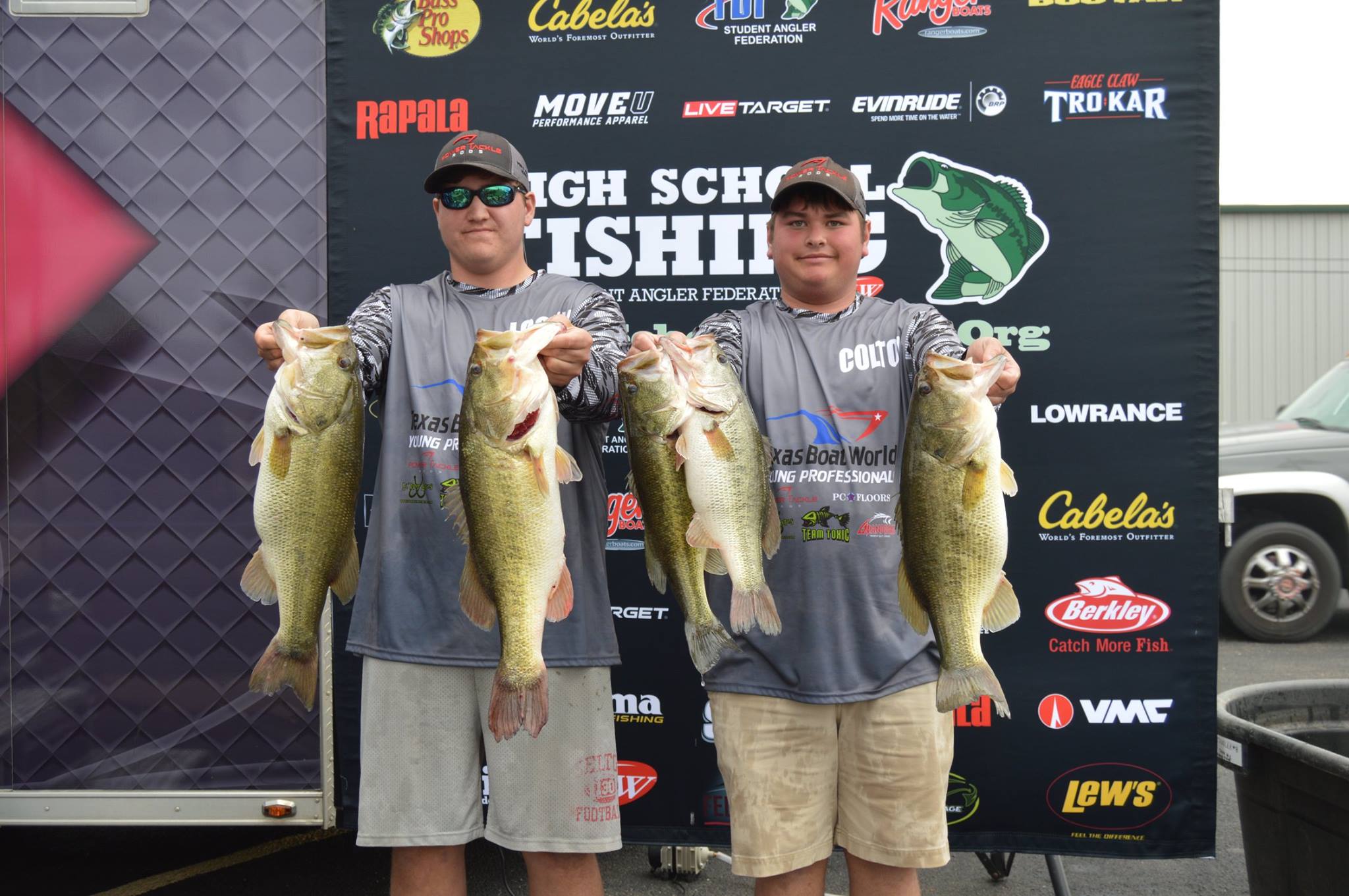 2019 Texas SAF High School State  Championship is in the books now.   Held on Feb. 2nd  on Lake LBJ, in Marble Falls TX.  Due to the rapid growth of High School Fishing in Texas SAF founded the national high school program in 2007 finding a open date for the SAF championship is harder each year, that coupled with extreme low  water conditions and very limited ramp access to this beautiful body of water and great fishery, the numbers were not what we wanted this year but the fishing was great!   We will be announcing the 2020 events very early to help all the clubs avoid conflicts.
However all that didn't stop some of our great student anglers from showing up and competing in a very tough field of anglers. We are glad to announce the State Championship was awarded to Colton Zahn, and Logan Drake of Team Tight Lines. The 2019 State Champs had an impressive catch weighing in at 24 pounds. Colton, and Logan will be making the trip to Florence Alabama to compete in the High School World Finals and National Championship in June 18-22. Not only did they qualify for the National Championship they received trophies, Cabela's/Bass Pro Shops Gift Cards and a great prize pack for big bag of the event sponsored By Booyah Baits.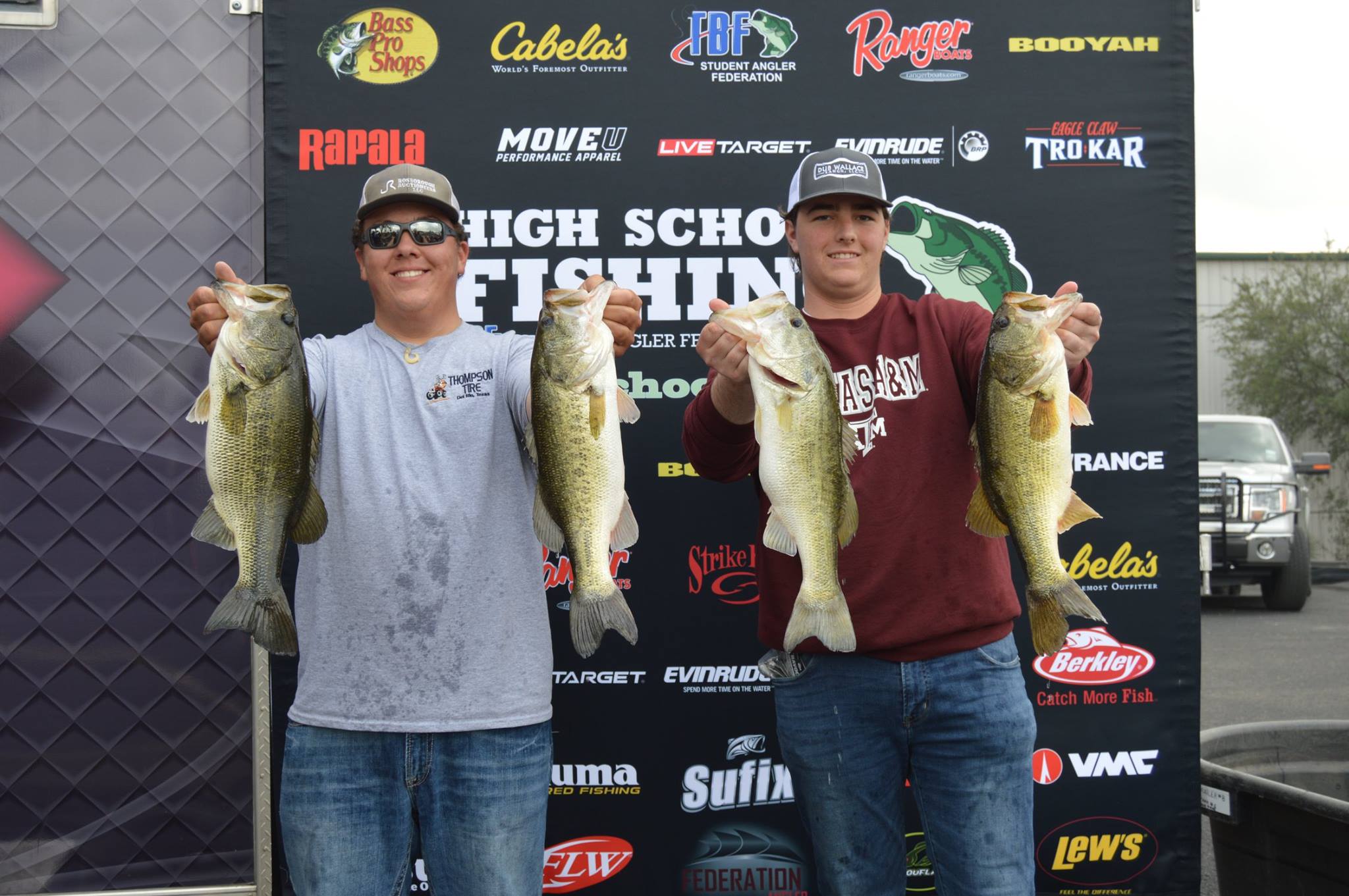 Second place team head the ead for quite a while and made all other work hard ot beat them. It was awarded to Sid Wallace and Dylan Thompson representing the Central Bobcats who came to the stage with a impressive 17.14 pounds.  Third place team goes to Hunter Amidon and Justin Andrade flying colors from James Bowie High School.  Their bag of fish was 15.02 . Hunter and Justin also had  the Big Bass award of the day that weighed in at 6.9 pounds. Fourth was awarded to Landen Bennett and Billy Eaton also representing Team Tight Lines with 15.02 .  Every team that weighed in 5 fish all alive was awarded a Berkley Five Alive prize as well. We had a 100% live fish release great job by the anglers on fish care. Here from the National Office we want to thank all of our SAF Anglers and parents who participated on Lake LBJ. Good Luck to you all in your upcoming Year.