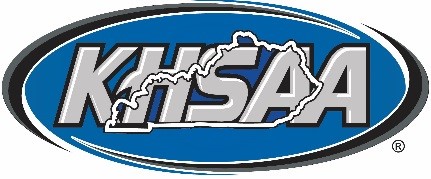 For additional information, please contact:
KHSAA: Michael Barren at 859.299.5472 or mbarren@khsaa.org
FLW: Scott Ellison at 270.205.6864 or scott.ellison@flwfishing.com
SAF/TBF: Randy Sullivan at 580.716.4261 or randy@federationangler.com
Kentucky High School Athletic Association Regional Registration Now Open for Fishing
 Registration will run THROUGH April 22
LEXINGTON, KY (February 4, 2019) – Registration for teams participating in the April 27 Kentucky High School Athletic Association (KHSAA) bass fishing regionals is now open. All registrations will take place at www.highschoolfishing.org.
To enter, teams must be members of an approved high school fishing team at a KHSAA member school. Students wanting to participate at schools that have not yet authorized a bass fishing team should contact their athletic director.
Region 1 will fish Lake Barkley out of Kuttawa Harbor Marina located at 1709 Lake Barkley Drive in Kuttawa, KY, on Saturday, April 27
Region 2 will fish Lake Cumberland out of Halcomb's Landing located East of Wolf Creek Dam on US 127 Jamestown, KY 42629 , on Saturday, April 27
Region 3 will fish Green River Lake out of Green River Lake State Park located at 179 Park Office Road in Campbellsville, KY, on Saturday, April 27
Region 4 will fish Cave Run Lake out of Stoney Cove Recreational Area located at 1969 KY-86 in Salt Lick, KY, on Saturday, April 27
Each school can enter up to and including six boats for regional competition. Each boat must be entered separately and include the names of the two anglers who will start the day fishing out of the boat (each boat is allowed up to four anglers, with only two fishing at any given time). The name of the boat captain who will operate the boat for the students while on the water must also be provided at the time of entry. The names of any substitute anglers or boat captains will be recorded at the registration/rules meeting for each regional.
Boat takeoff position will be determined by random computer draw and will be assigned at the rules meeting for each event.
Click here to view the region your school belongs to, and click here to register.
Click here to view the KHSAA bass fishing rules. These rules pertain only to KHSAA events.
Click the links provided below to download regional information packets:
The KHSAA bass fishing state championship hosted by Calvert City, KY, will be held Friday and Saturday, May 10-11 on Kentucky Lake out of Kentucky Dam Marina.
Contact Michael Barren, KHSAA at mbarren@khsaa.org; Scott Ellison, FLW at scott.ellison@flwfishing.com; or Randy Sullivan, SAF/TBF at randy@federationangler.com with any questions.
###