The Kansas High School State Championship was held on Saturday, May 30th on Melvern Lake.
Taking 1st place was Logan Redeker and Ethan Haufler, Capital City Bass Club, with 14-18.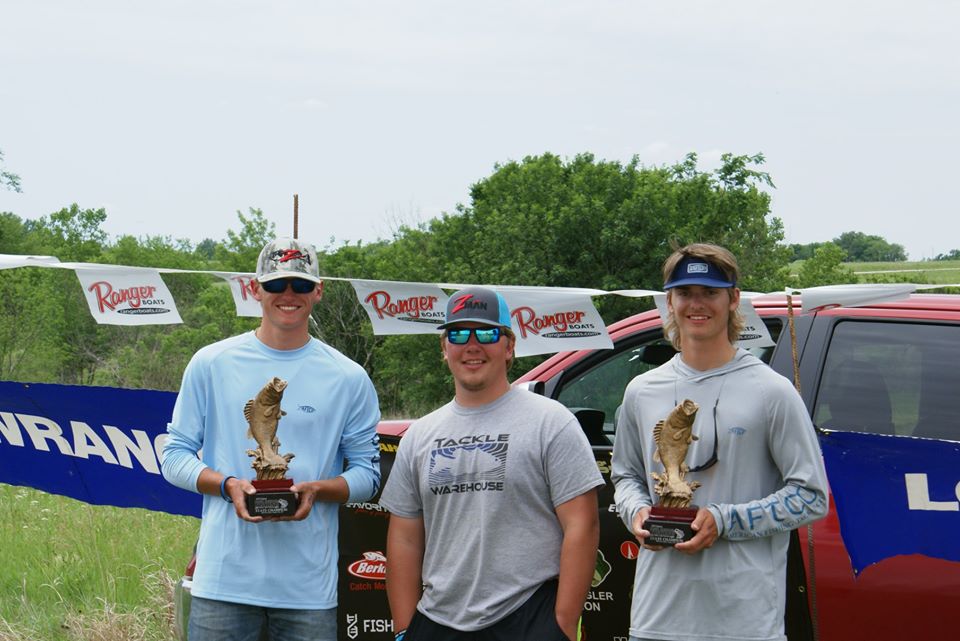 Coming in 2nd place, from Topeka Jr Hogs was Parker Still and Connor Brees with 12-89.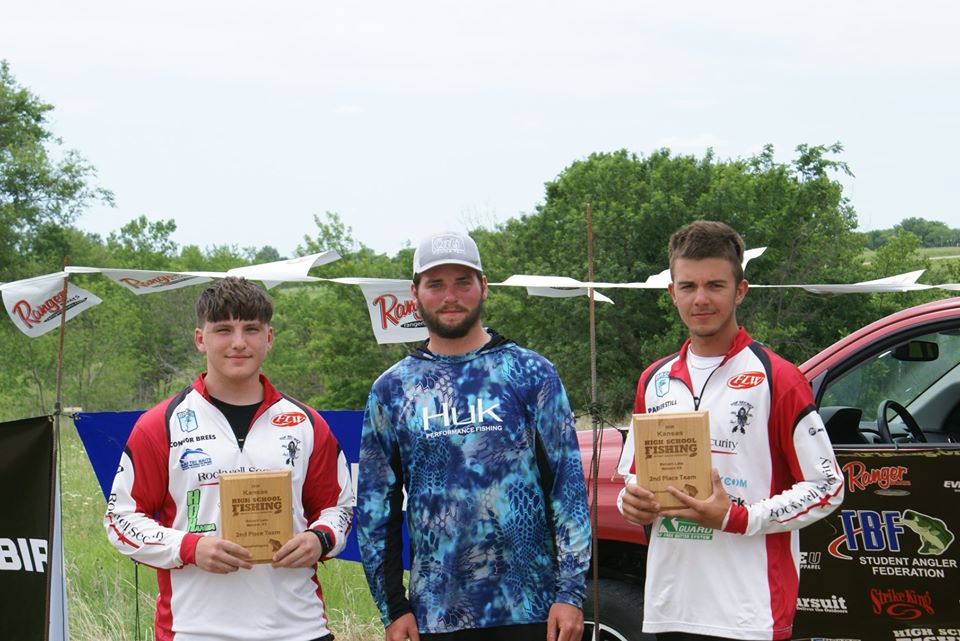 3rd place was Ryder Mains and Mason Chapman from Legacy Christian Academy, weighing 12-55.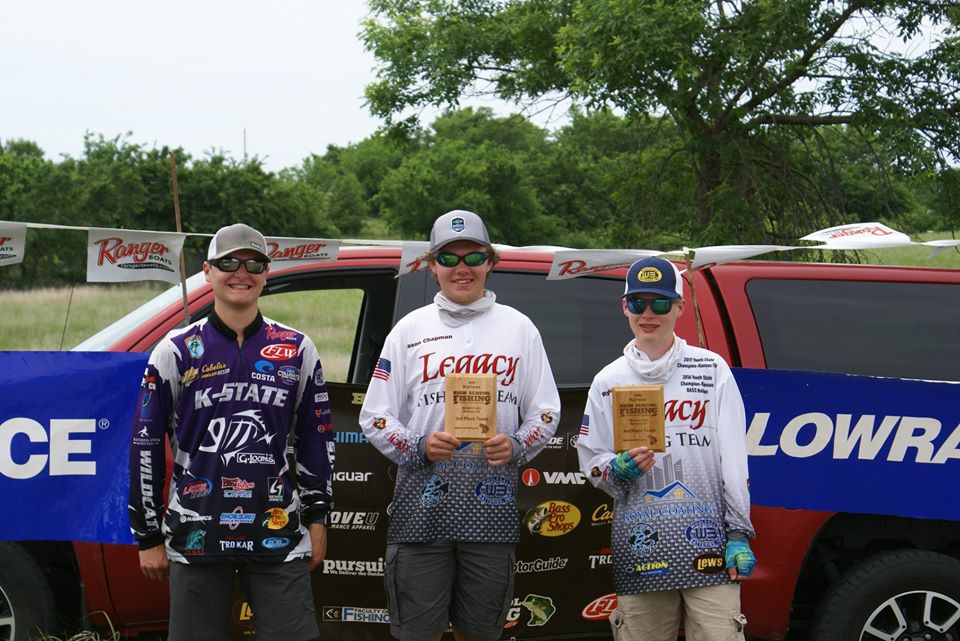 We would like to thank the Kansas Bass Federation for all their hard work in making this event possible.
For full results and photos of this event CLICK HERE