393 teams from 40 states and 2 foreign countries descended on La Crosse, WI this week for the 14th Annual High School Fishing World finals and National Championship. High School anglers from as far away as Hawaii, Zimbabwe and Canada brought teams. Over 3.3 MILLION dollars in scholarships and prizes will be offered to these anglers! With 2 anglers and a boat captain on each team that's 1,179 participants that had to be checked in and processed today so they can start fishing tomorrow! Add in family and friends who traveled with them to the event and the Omni Center in Onalaska, WI was set for 4,000 people for the rules briefing!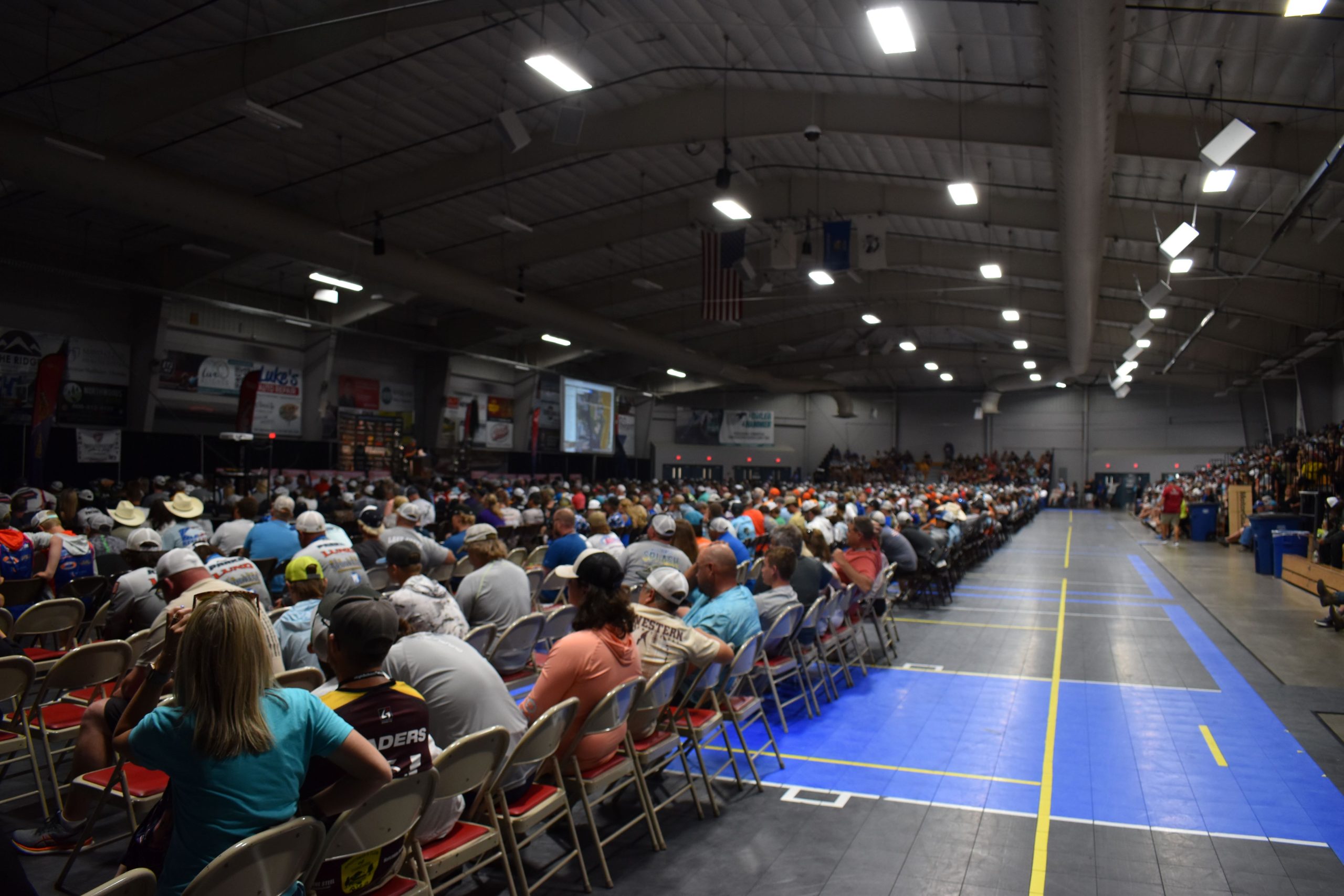 Weigh in begins tomorrow Wednesday, June 21st at 1:30pm at Copeland Park. Check out of live page for results and live video.
The 2023 Hawaii State Championship was held June 11th on the Wailua River. It was a tough day of fishing with 25 mph wind gusts but the boys grinded it out and made the best of it!
1st place with 3 score able fish for 4.45 lbs Cassius Olson and Dawson Afos.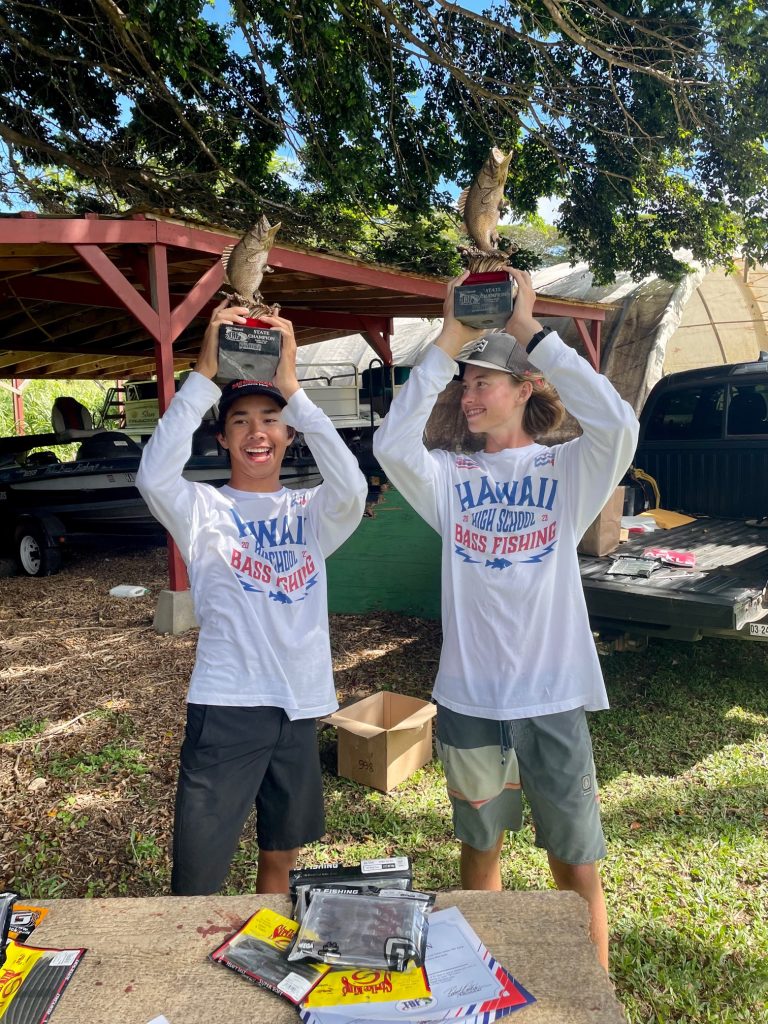 2nd place with 1 fish score able fish for 1.71lbs Taelin Sugimura and Cash Mccluskey. 3rd place with 1 score able fish for 1.53lbs Lee Pagador and Caynon Moody.