A large group of two hundred and twenty-three teams gathered at West Point at the GHSA third qualifying event on March 19th.  The goal is trying to qualify for the year-end Championship at Clarks Hill Lake on May 14th.  Even after storms and a lot of rain, the anglers still managed to catch quite a few fish.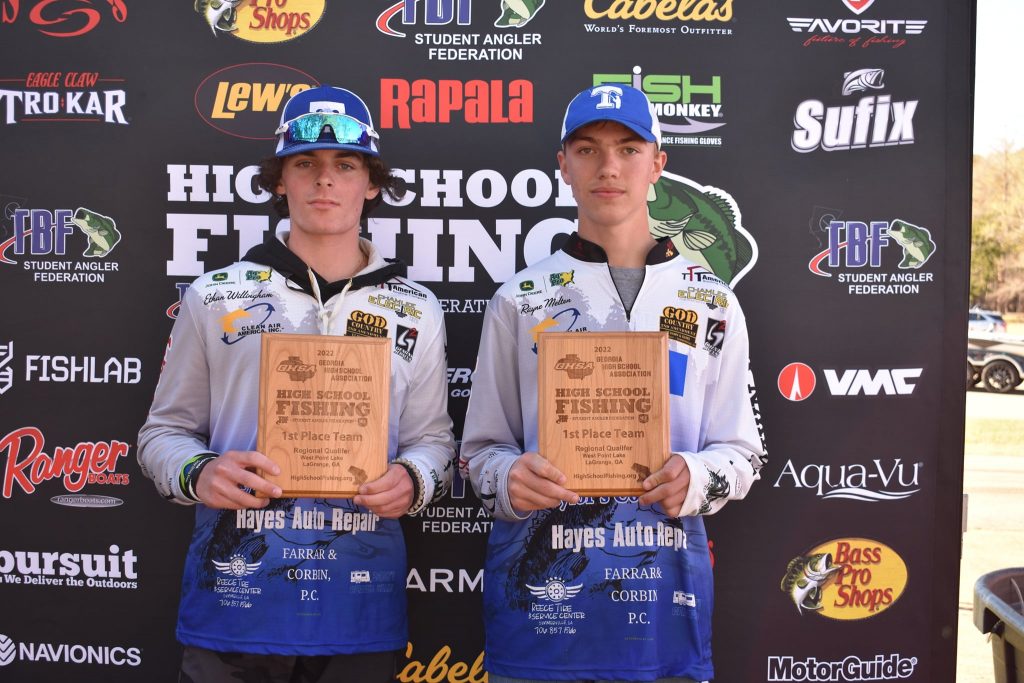 The Trion High School team of Andrew Melton and Joseph Willingham rose to the top and claimed victory with a nice limit that weighed 16 pounds and 10 ounces.  Jacob Hodge and Henry Garrett from Greenbrier High School finished second with 12-15.  The ladies team of Madison Hawkins and Sophia Lee finished in third with 11-14.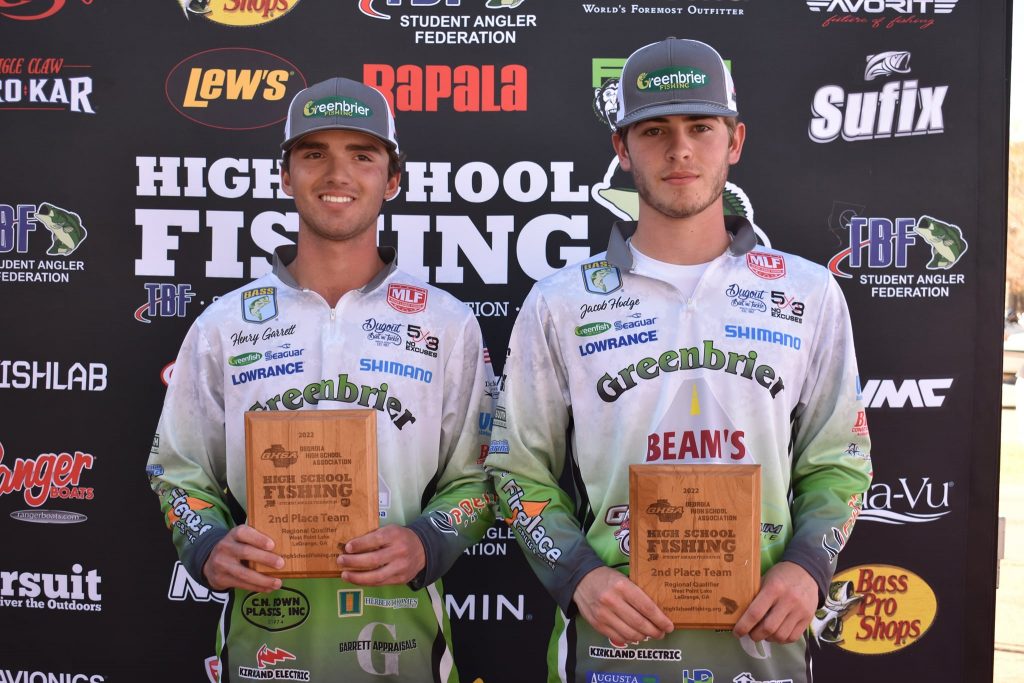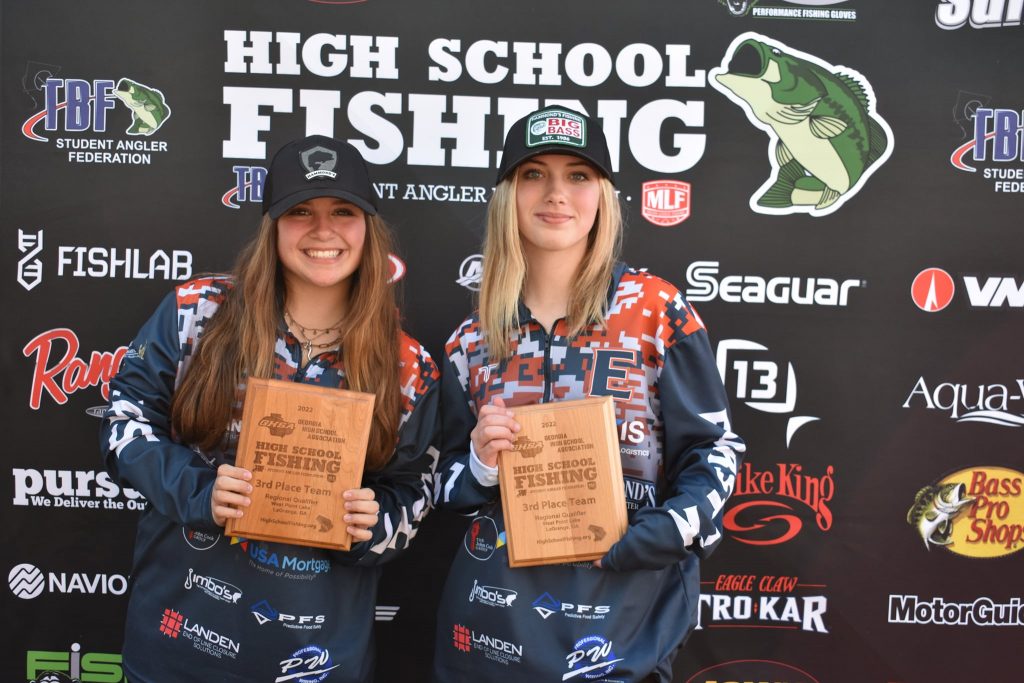 Rounding out the top five was Kason Ingram and Kevin Miller with 11-09 and Rondal Garrett and Steven Phillips with 11-08.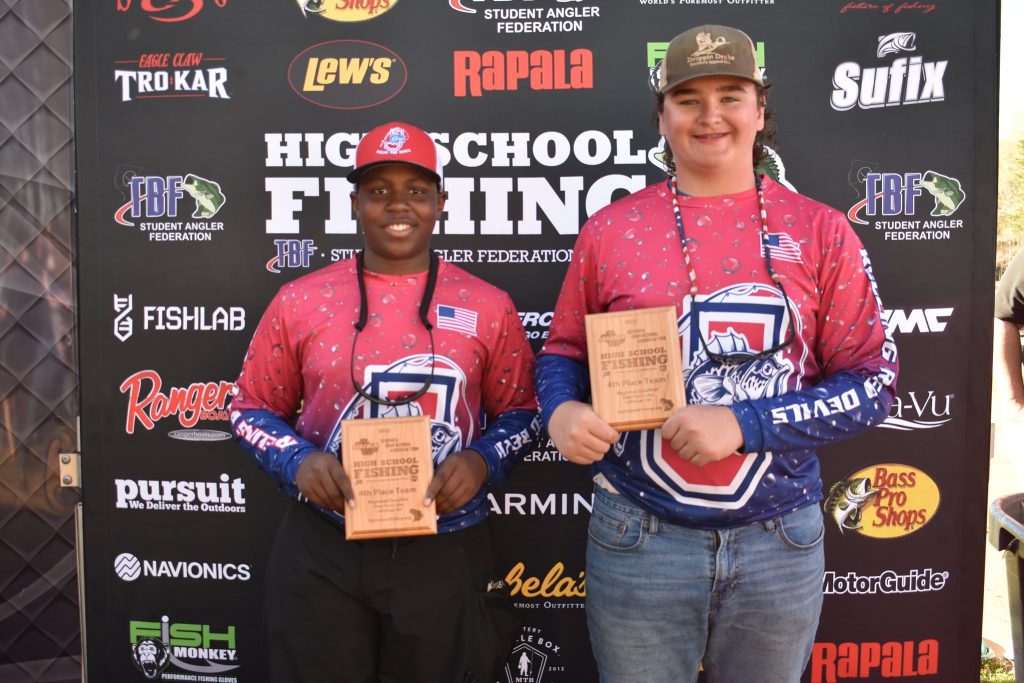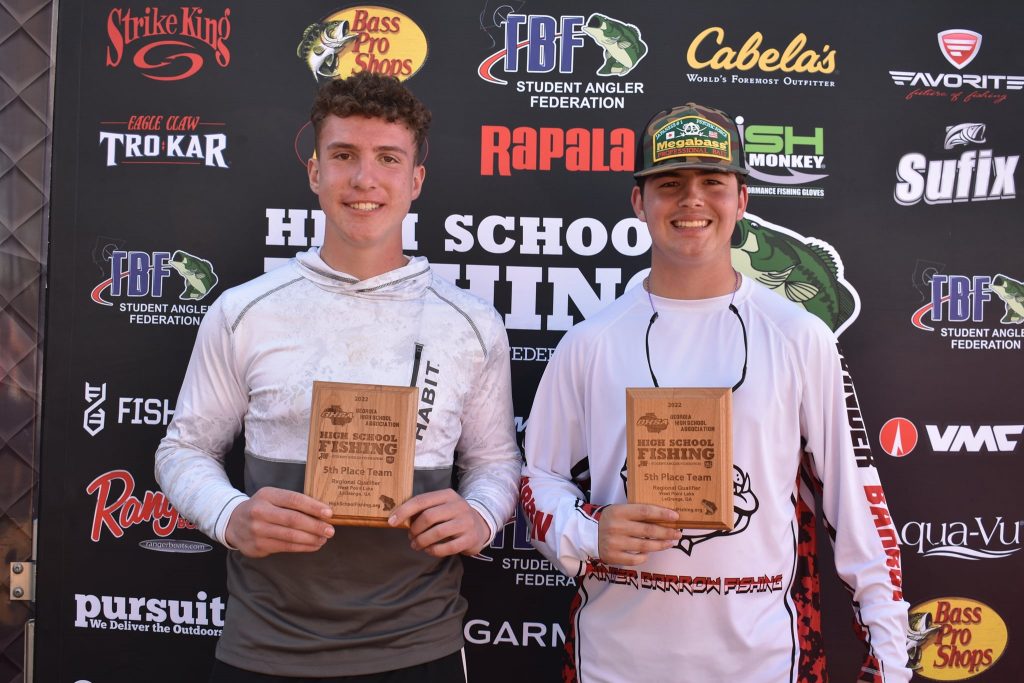 The Big Bass award went to Tucker Gill and Kalix Holmes for their 6-01 lunker.  Numerous teams reported catching fish up shallow.  Most were fishing rocky banks or around docks.  Ned Rigs, Shakey Heads, jigs, chatterbaits and rattle traps were all catching fish.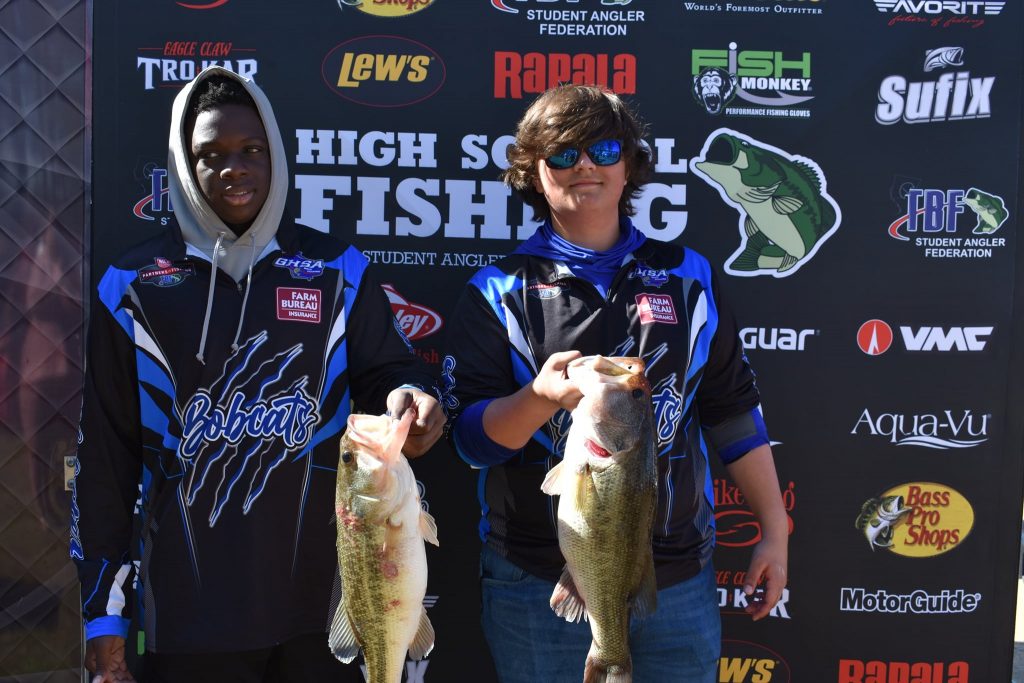 The last qualifier for the GHSA will take place on April 16th at Lake Lanier out of Laurel Park.  For all the Results from this event click HERE.  To see all the photos from take-off and weigh in, just click HERE.