2nd Co-ed team of the 2022 season takes the win in Mississippi. Ayden Gideon and Anna Pearson seals the deal with a 13 pound 9 ounce bag on Columbus Lake. The pair wins a berth to compete in the 2022 High School Fishing World Finals & National Championship. Ayden Gideon also secures a birth to the MS TBF National Semi Finals as a co-angler for his High School State Championship win. He also gets his TBF membership and entry fees paid with this contingency. Both Anna and Ayden win a complete angler profile with the National Scouting Report.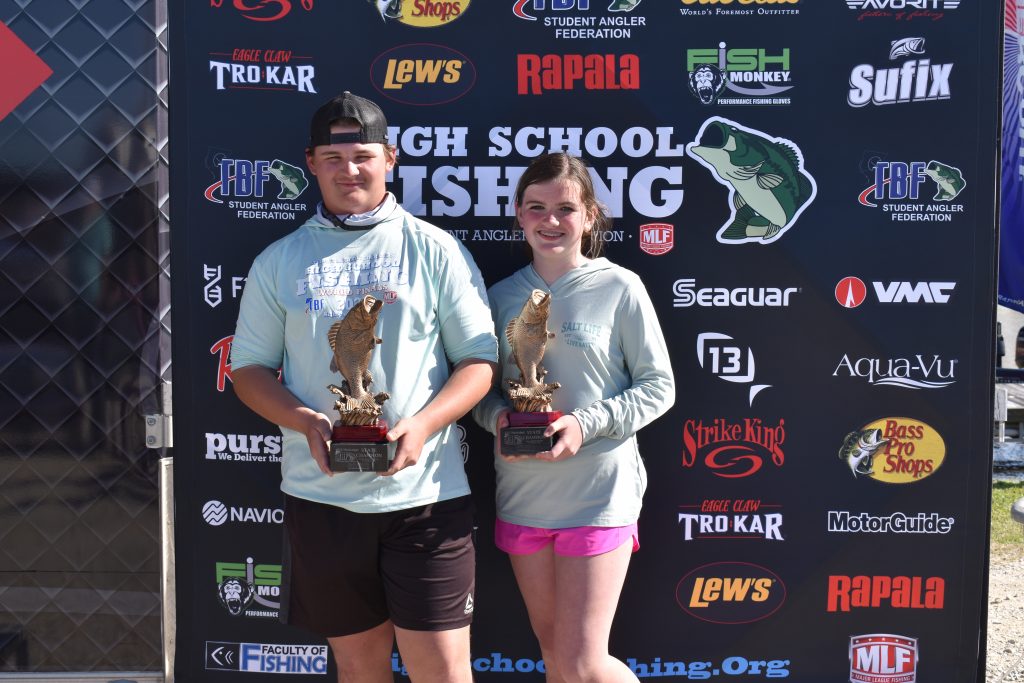 2nd place also advancing to the Nationals this year was Noah Brooks and Chad Bullen. The Stone County Anglers weighed in at 13 pounds and 6 ounces plus they had a 5 pound 2 ounce kicker fish that would get them a set of Lew's reels sponsored by Lew's and Strike King big fish award.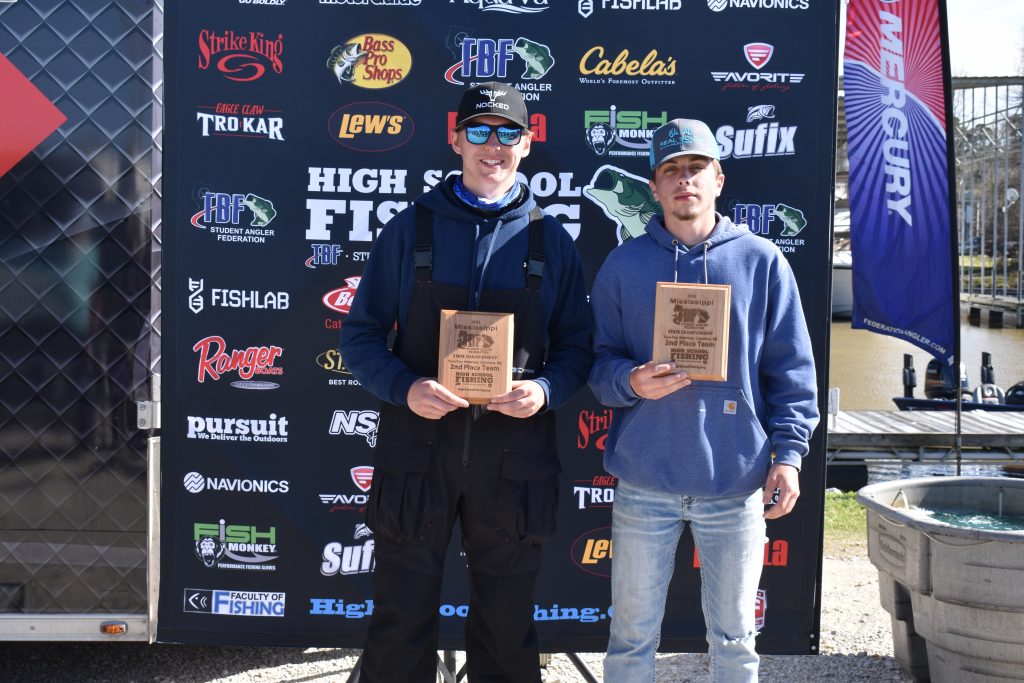 Also locking down a spot to the 13th Annual High School Fishing World Finals in third place was Calup Williams and Phillip Herring representing Greene County Wildcats. The two anglers weighed in 11 pounds and 7 ounces.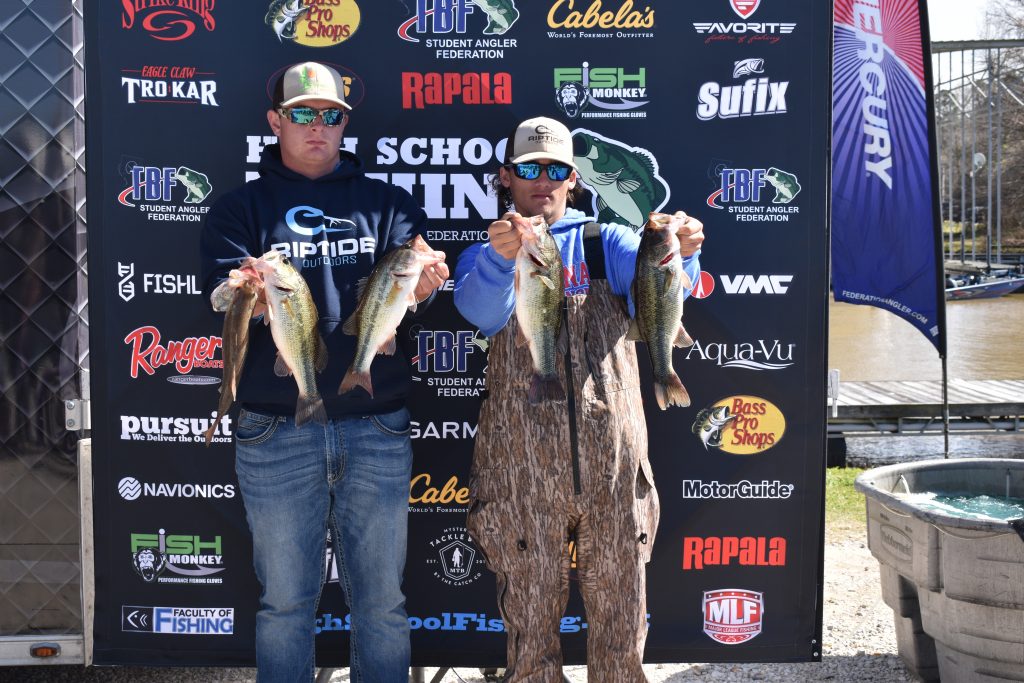 The Student Angler Federation would like to thank all the volunteers and the Columbus-Lowndes Convention & Visitors Bureau for making this a great event for the students. For full results and photos of this event CLICK HERE