Fishing was tough on a hot summer day at Brookville Lake in Indiana. But that did not discourage all of the High School anglers as they set out on the water to try and capture the title of Indiana State Champions. Judd Linette and Gabriel Verkamp brought in a nice limit that weighed 11-12 pounds to secure the win and also qualify them for the SAF High School National Championship in La Crosse, Wisconsin.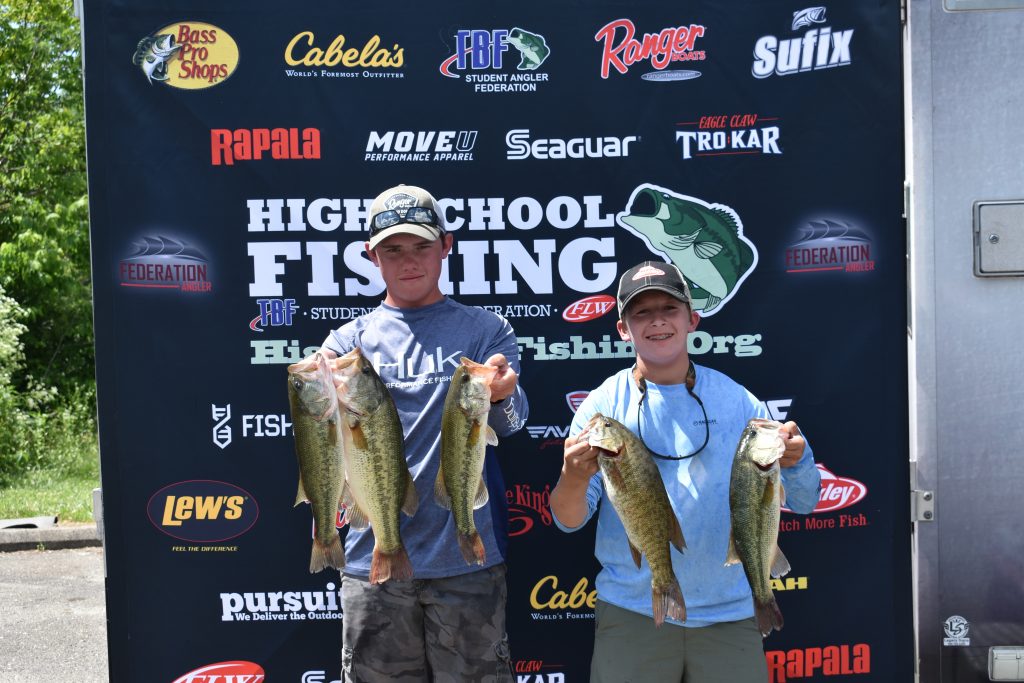 They anchored their limit with the Lew's Big Bass of the event which was a 3-04 pounder. That fish earned them a pair of Lew's Reels.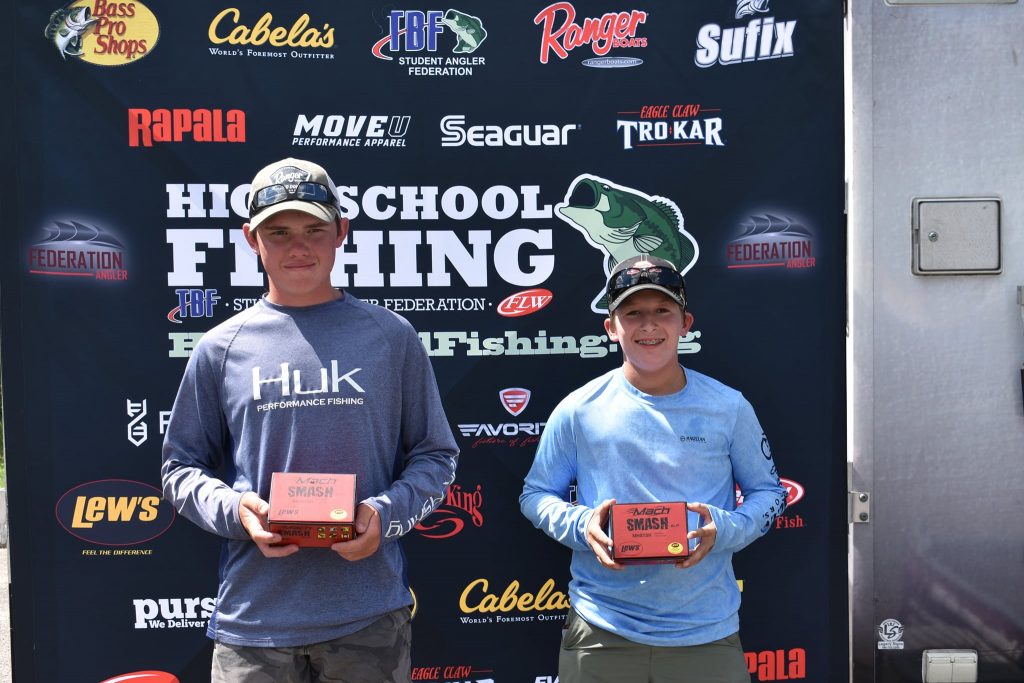 Chase Fleenor and David Edwards form Scottsburg High School Finished second with 9-11 pounds.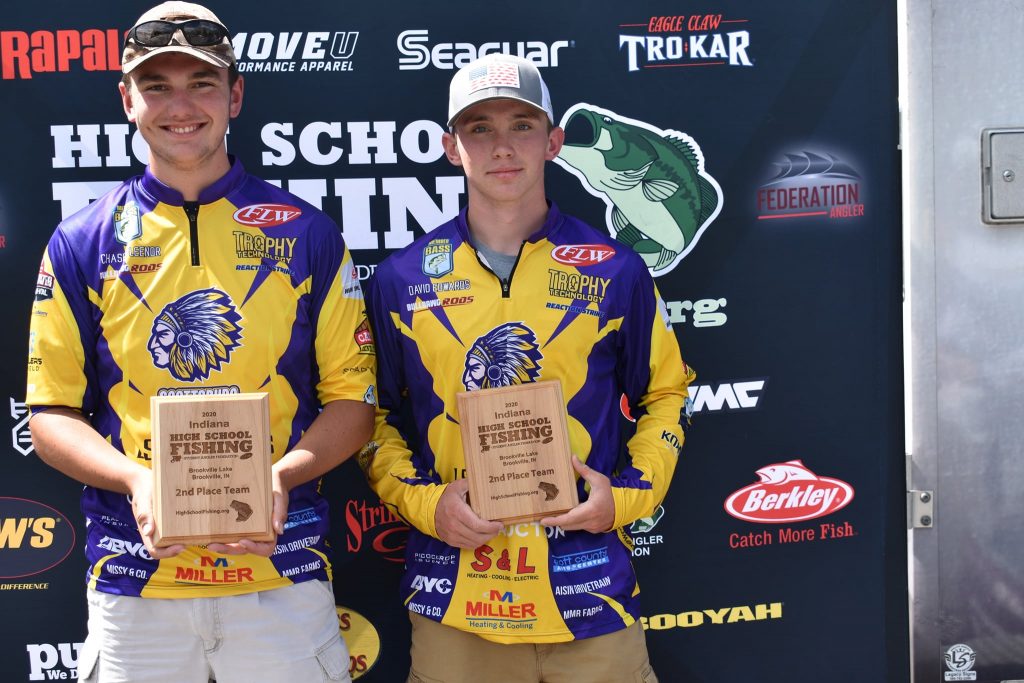 The "wise" team of Maximus Wise and Wyatt Wise took third with 8-10 pounds.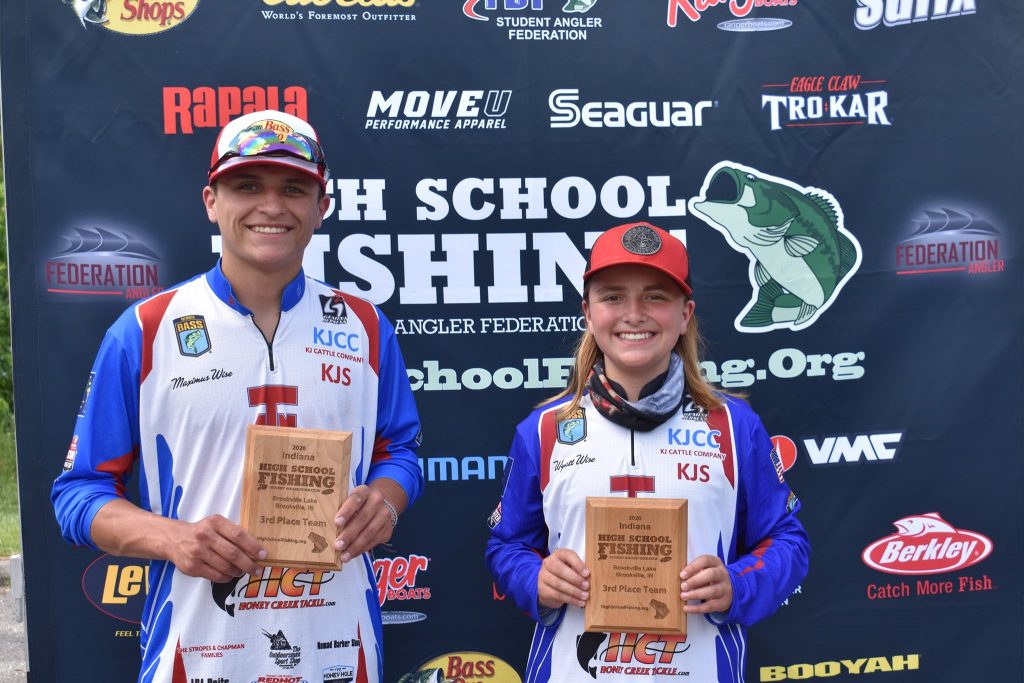 Fourth placed belonged to Allison Zollman and Ethan Campbell with 8-00 pounds and the Indian Creek team of Trent Volz and Blayden Mann took fifth with 7-14 pounds.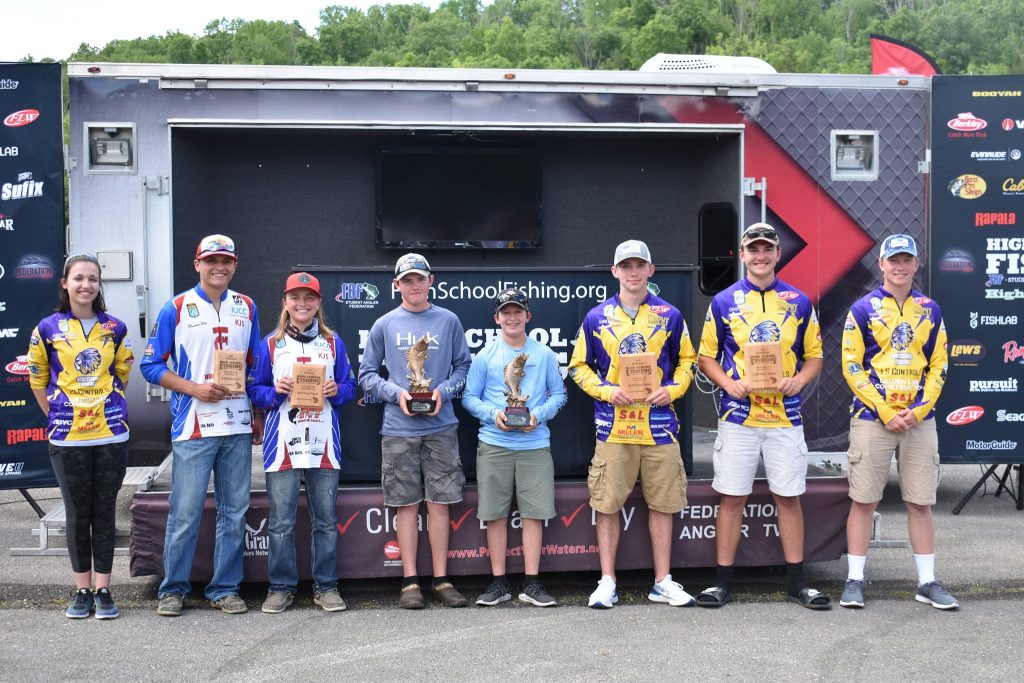 Anglers were targeting rocks and bigger chunk rocks along the shoreline and shady docks if five to eight feet of water with Ned Rigs, Shakey heads, Senkos and jigs to catch a lot of their fish. Several anglers also reported catching a lot of fish of a variety of topwater baits early in the morning, as clouds and a little rain moved through the area.
For all the pictures of this event CLICK HERE