Kershaw & Konrad Win It All at Lake Hartwell
If you have been around fishing tournaments very long, you have probably heard this statement. No matter how tough the weather or water conditions, someone will find the fish! That rings true from the South Carolina State Championship this past weekend at Lake Hartwell in South Carolina. Mother Nature threw everything she had and yet these young High School anglers still caught plenty of fish. In the days leading up to the event, the weather went from sunny and quite warm, to lots of rain, then a mix of rain and snow, to temps in the mid-20's by takeoff on Saturday morning, to an hour fog delay, back to near 60 degrees by weigh-in on Saturday afternoon. But even with all those challenges, the South Carolina anglers hit the water Saturday morning excited to see what the day would hold for them.
The team of Mark Kershaw and Chance Conrad needed a wheelbarrow to take home all of their awards after the conclusion of the event. The YCHSA team received the BOOYAH BIG BAG Award for the heaviest sack of the day which stopped the scales at 15-10 pounds. Included in their limit was the Lew's Big Bass Award for a giant largemouth that weighed 8-15 pounds. They took home the first-place trophies and a qualifying spot in the High School Fishing National Championship, coming up in June at La Crosse, Wisconsin. Quite a good day for Mark and Chance!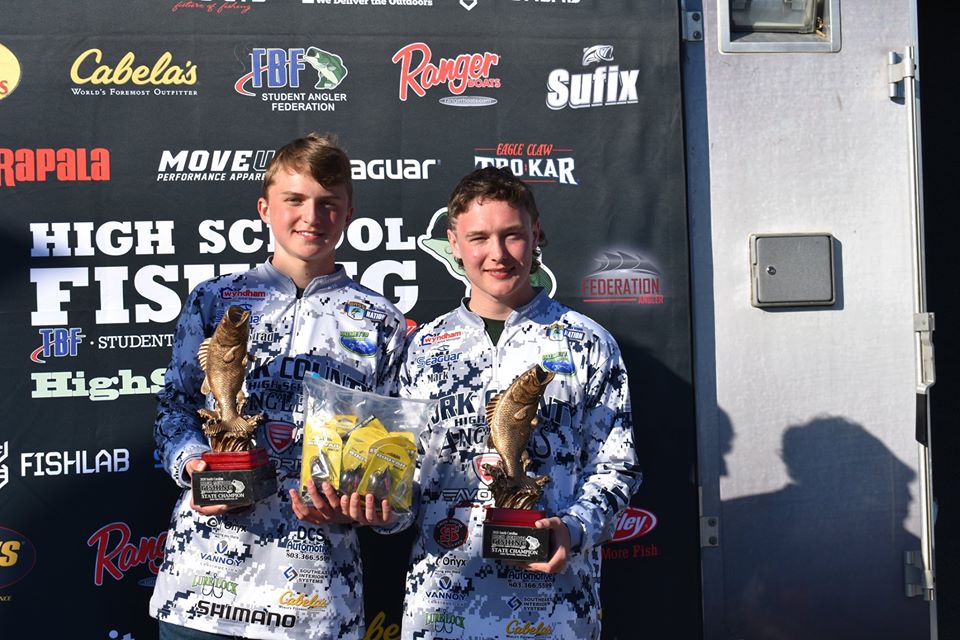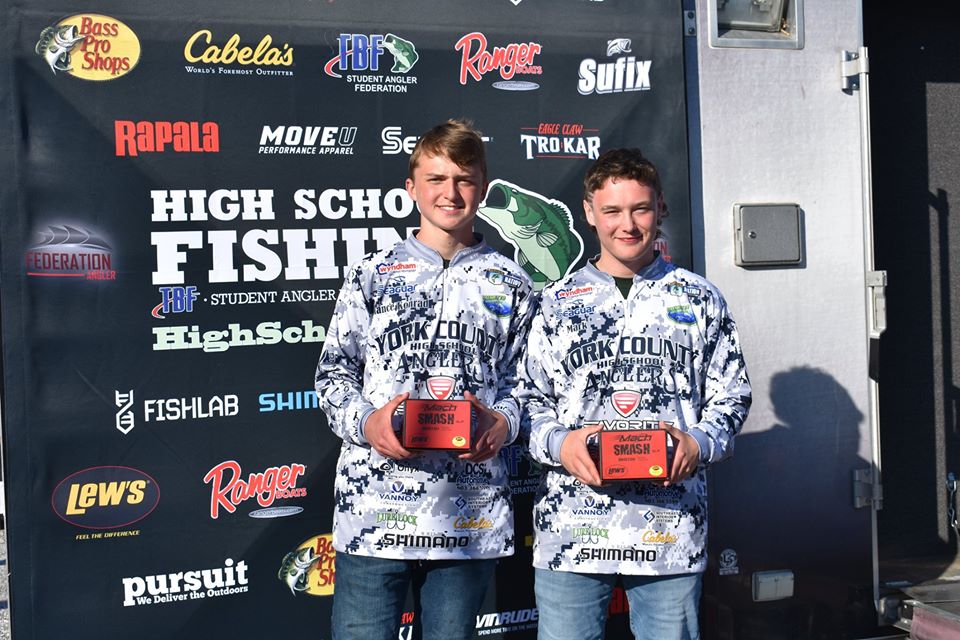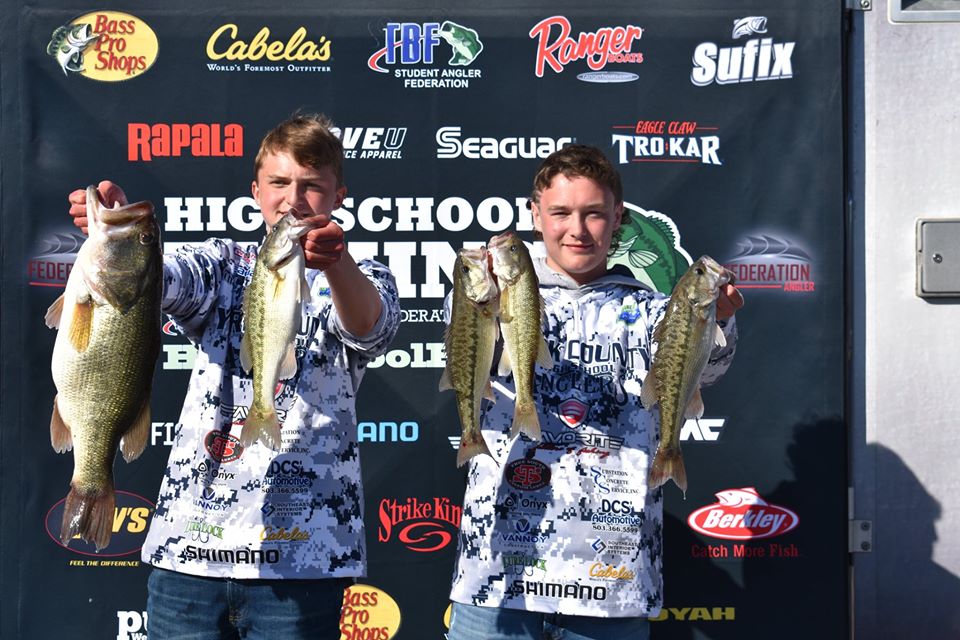 Just ounces behind them, finishing second, was the Crescent High School team of Jacob Butts and Collin Sutherland with 15-04 pounds.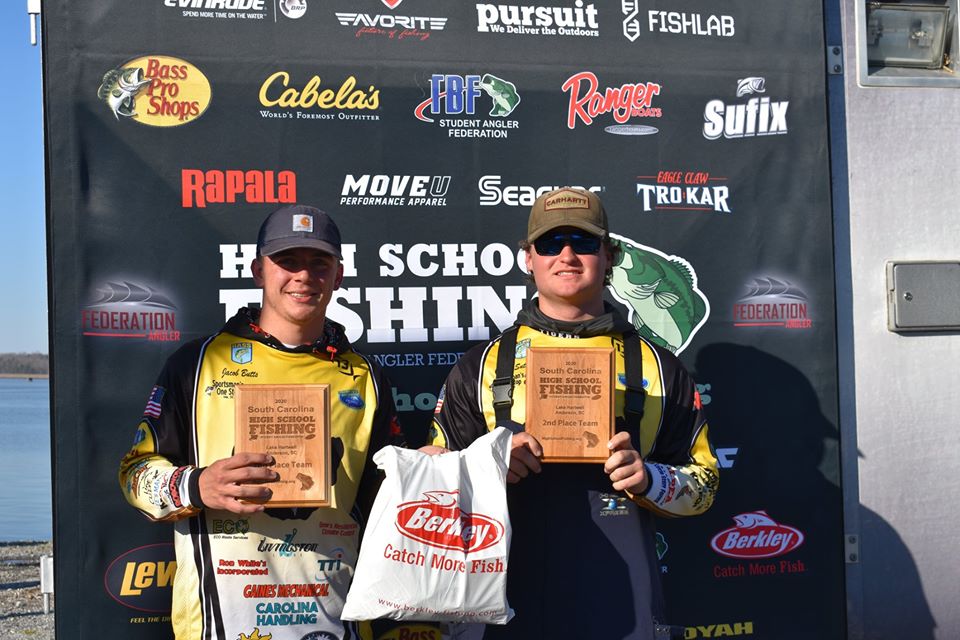 Third place belonged to Seth Jenkins and Avery Jackson, from Wren High School, with 13-13 pounds.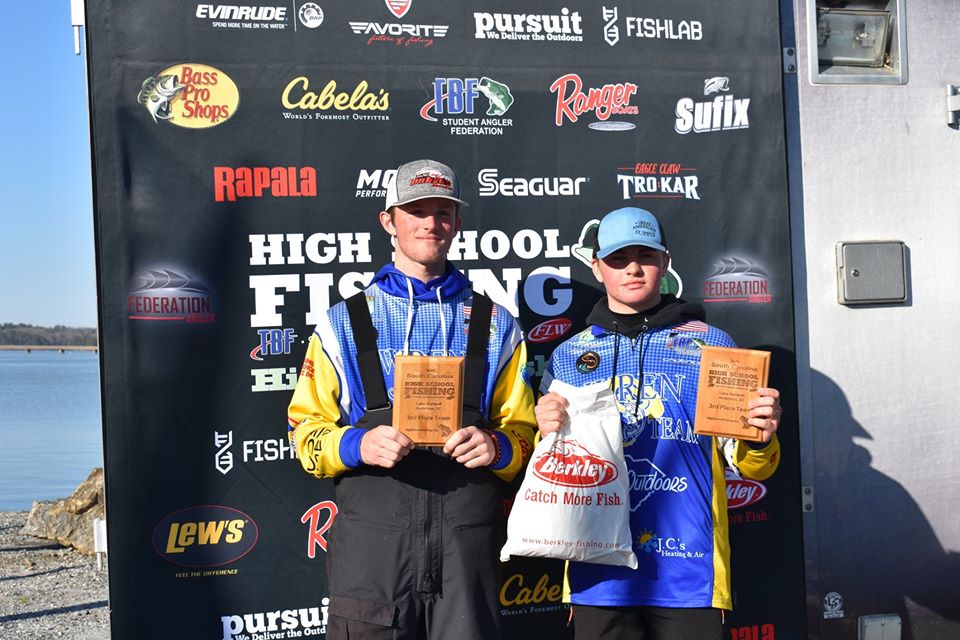 Rounding out the top five spots were Jack Hunt and Aiden Luper, from Pendleton High school with 12-10 pounds and the Broome High School team of Colton Wells and Parker Sullivan with 11-02 pounds.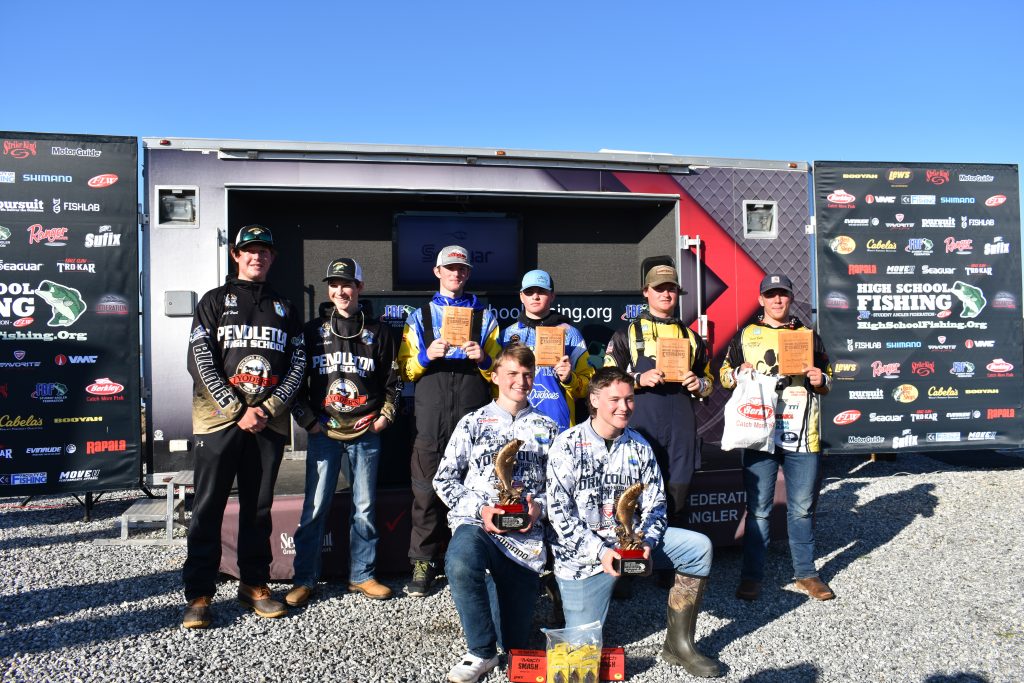 With the water being muddy, most of the winning teams reported that they had to go out deep to catch their fish. Several teams brought in bags of spotted bass that they said came anywhere from 20-40 feet of water. Carolina rigs with soft plastics, Ned Rigs, Drop Shots, Shakey Heads and Alabama Rigs were all good baits on Lake Hartwell.
Full results can be seen at www.highschoolfishing.org and all the pictures from the event are on the SAF Facebook page.