It was a great weekend for the Student Angler Federation, as a total of 162 teams came to Toledo Bend Lake to participate in the Louisiana Junior Championship and the Louisiana High School State Championship, pout of San Miguel Park.  It was great to see such a good turnout by both the Junior program and the High School group.  There was a total of 42 Junior teams and 120 High School teams competing for trophies and a lot of great prizes.
Taking home the big trophies on the Junior event was the team of Hagen Carter and Guage Struben from the West Ouachita Chiefs.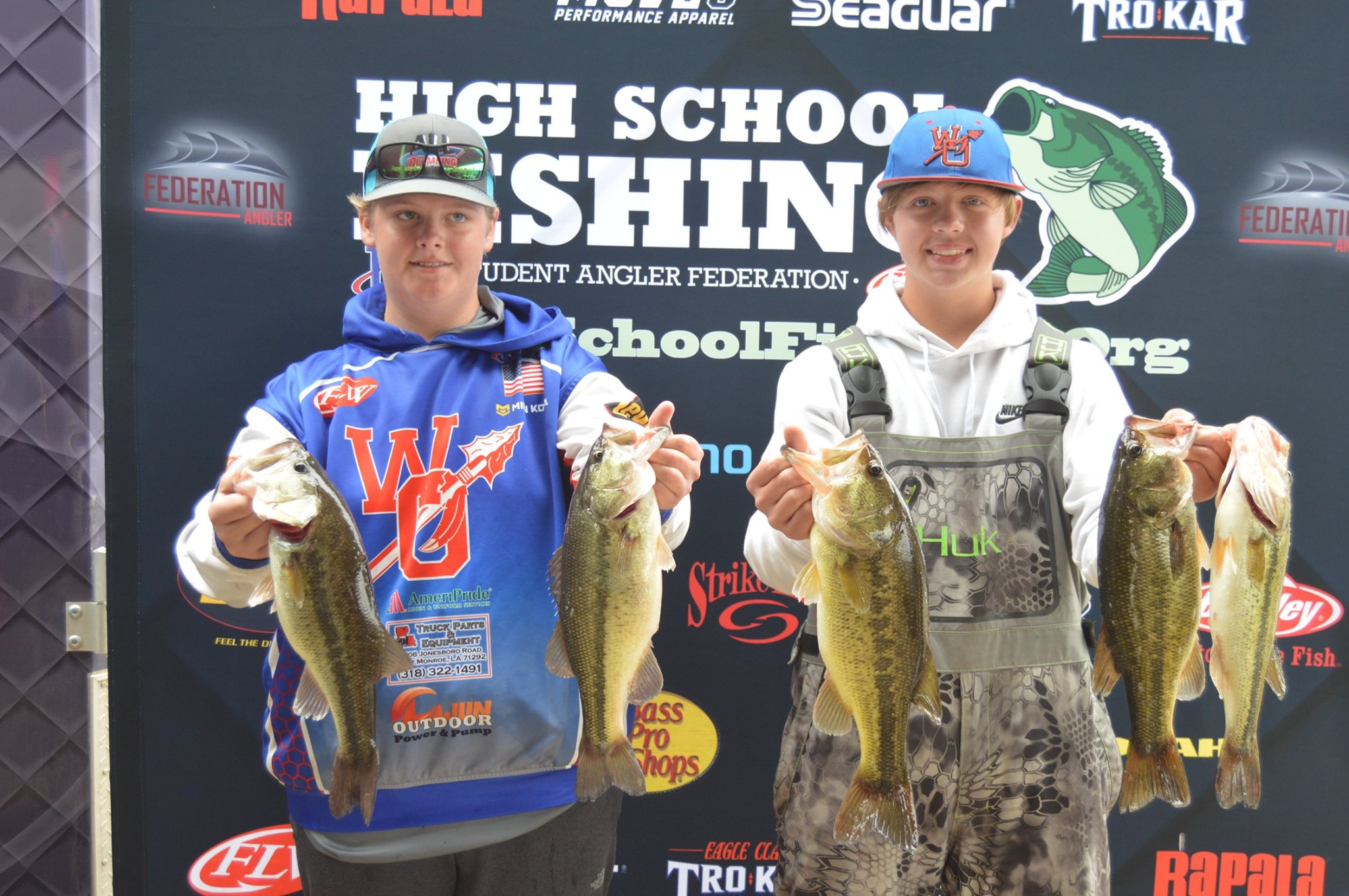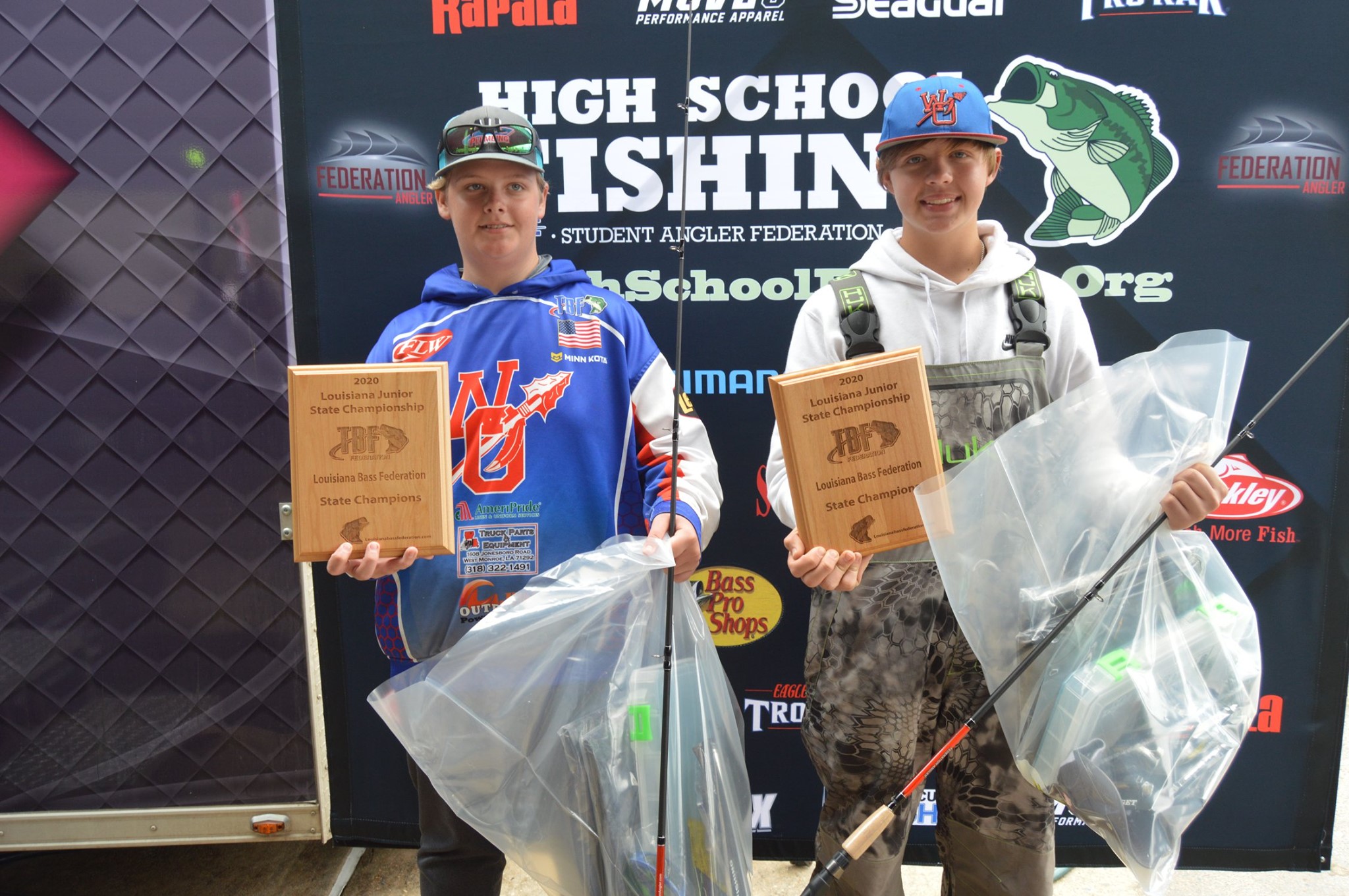 They brought in the only limit of the day that tipped the scales at 11.01 pounds.  Second place belonged to the Stanley Middle School team of Dalton Temple and Rylan Temple for their four fish that weighed 9.15 pounds.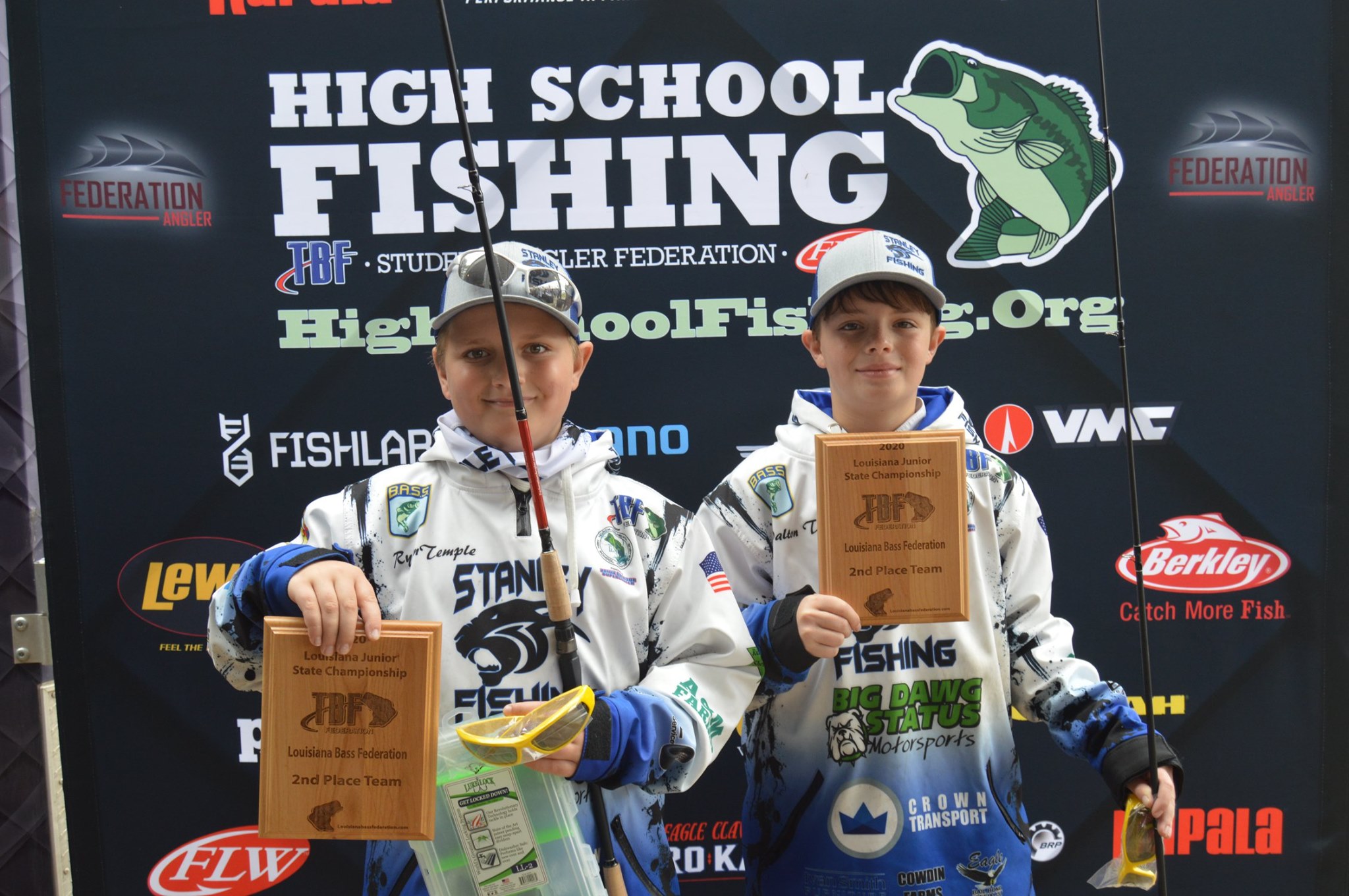 Taking third place and Big Bass honors was the Northwoods Fishing Team of Cole Nichols and Kade Houston.  They weighed a total of 7.03 pounds and most of it was from the big bass which weighed 5.05 pounds.
Most of these young anglers reported catching their fish on Rattletraps, Spinnerbaits and Square Bill Crankbaits.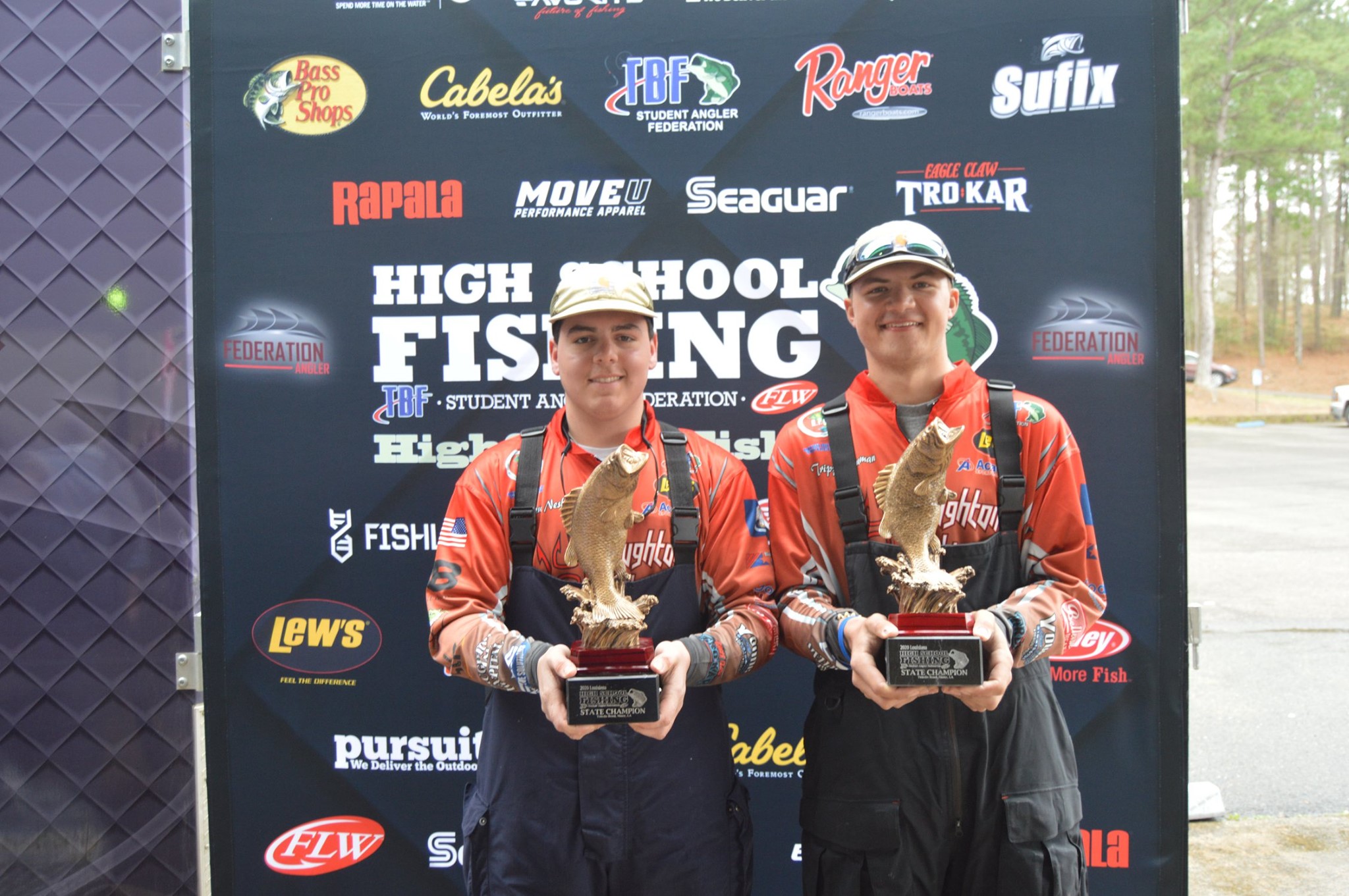 At the High School weigh in, Tripp Bowman and Matthew Nesbitt, from Haughton High School, sealed the win with a nice limit of fish that pushed the scales to 17-05 pounds.  The second-place team, also from Haughton High School, was Jase White and Cole Golden whose limit weighed 12-08 pounds.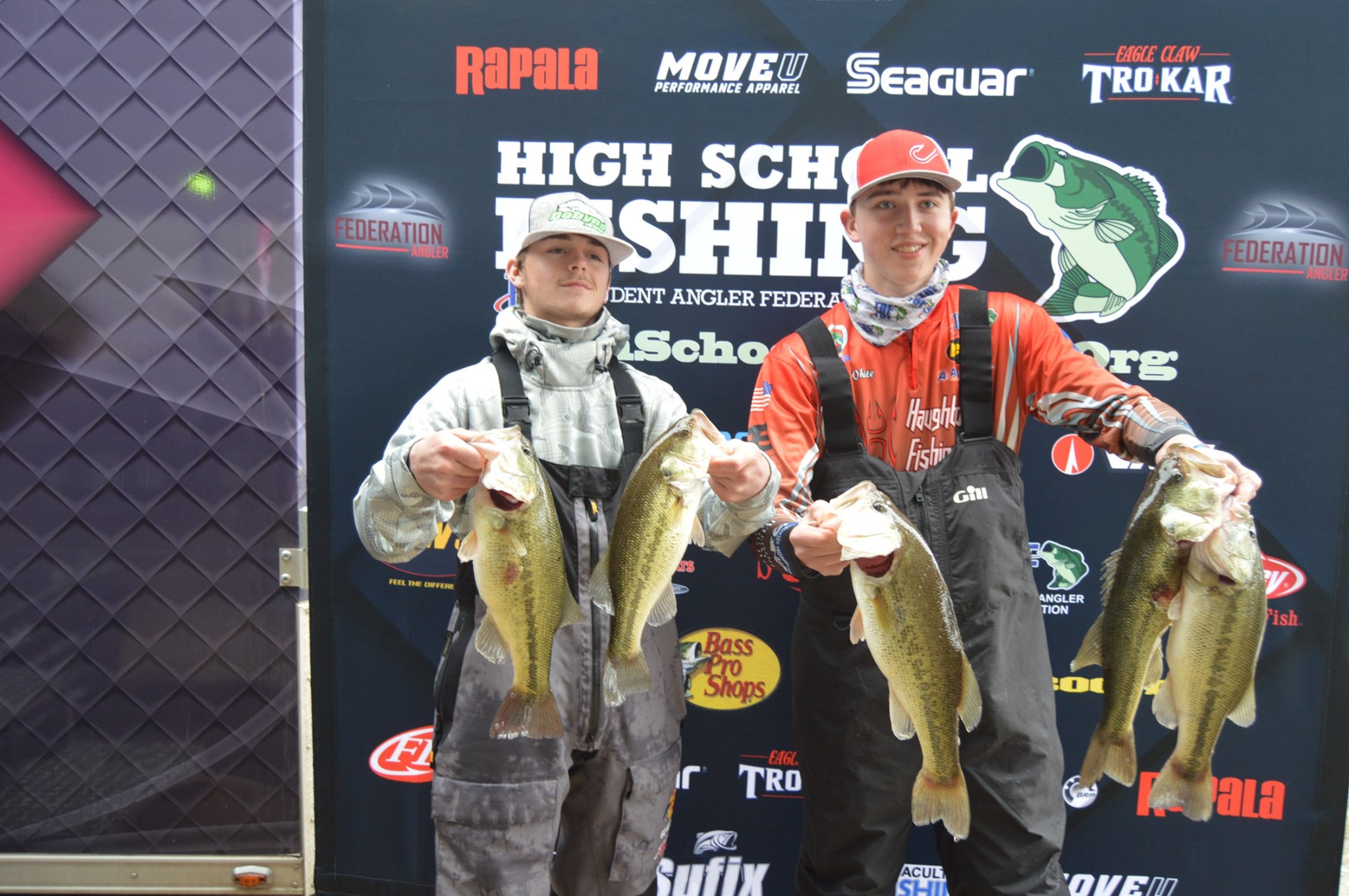 As in the Junior event, the Lew's Big Bass award went to the third-place team of Joseph and Nathan Coffman from Captain Shreveport High School.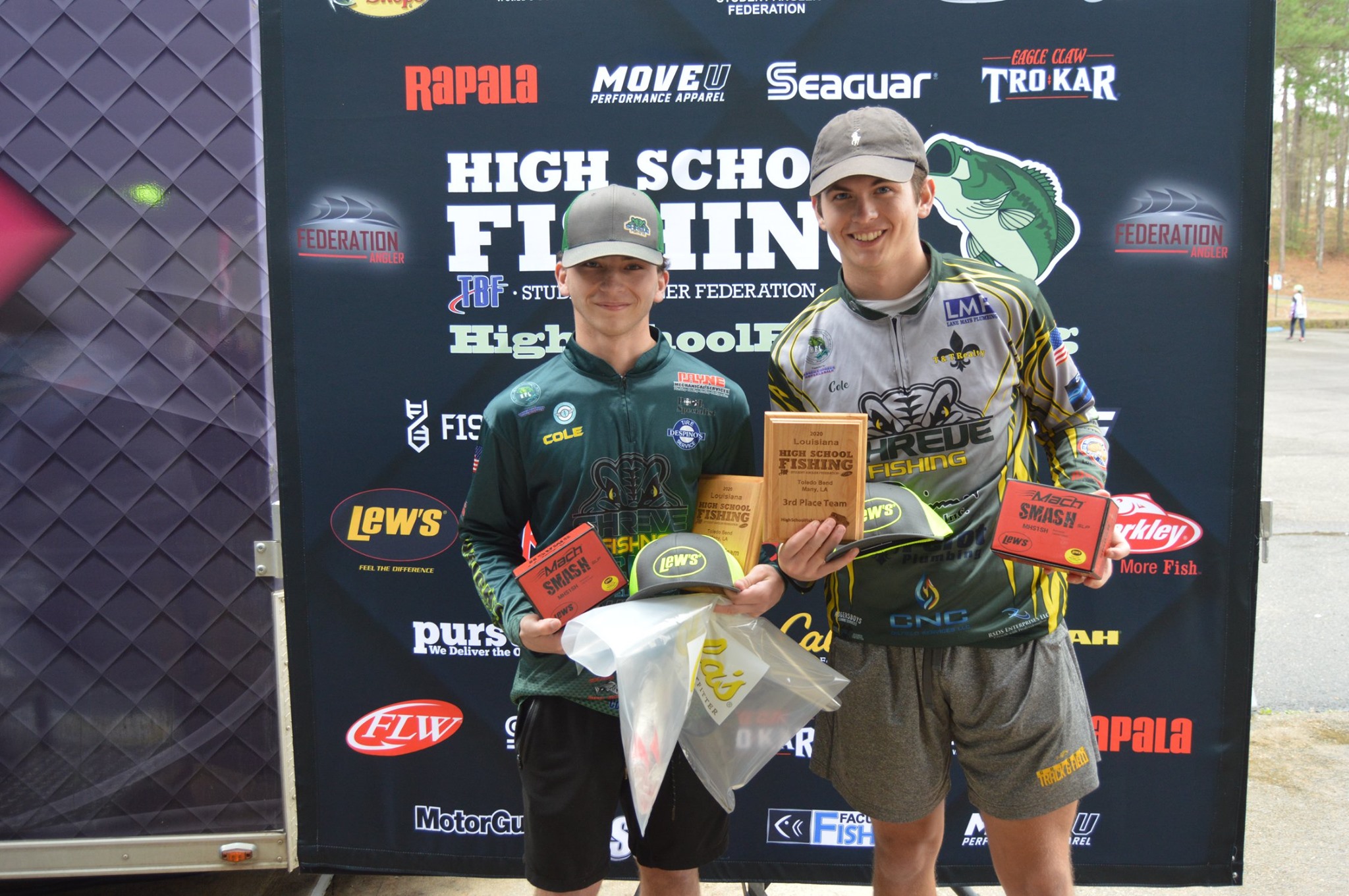 Their limit weighed 12-05 pounds and their Big Bass locked in at 4-15 pounds.  The Coffman boys each got a nice Lew's Reel for their Catch.
The High School anglers reported catching their fish on a variety of lures as well.  Crankbaits, Texas Rigged Worms, Swimbaits, Flukes, Shakey Heads, and Jigs were all good producers.  Most of the bigger bags of fish were caught on Carolina Rigs with soft plastics out on main lake rocky points in anywhere from 12-25 feet of water.
With 120 teams participating, we qualified the Top 12 teams to advance to the upcoming High School Fishing National Championship at La Crosse, Wisconsin coming up June 24-27, 2020.
Pictures and full results can be found on our results page.