High School anglers from across the state competed in the first SAF Iowa State Fishing Championship at Prairie Rose State Park on Saturday, May 22nd, 2021. Each team consisting of two competitors launched their boats at 7am to bag their five largest fish on the 173- acre lake. The teams returned at 2:30pm to begin the official weigh-in to see who had hauled in the biggest bag of fish.
The Atlantic team of Cooper Jipsen and Dylan Comes won with five fish, totaling 11.07 pounds.
In 2nd place was Joaquin Wailes of Wiota and Joey Oathoudt of Corning, IA with a 5-bag limit totaling 10.07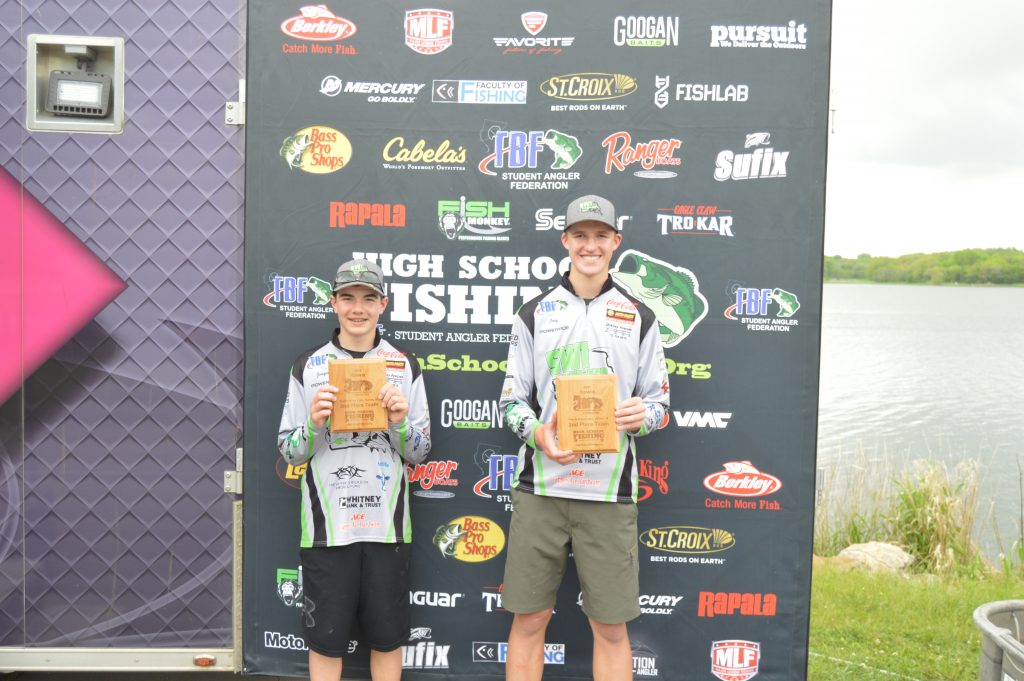 3rd place went Carter Frost and Cade Hoover of Cedar Falls with a 5 fish limit, weighing 10.03.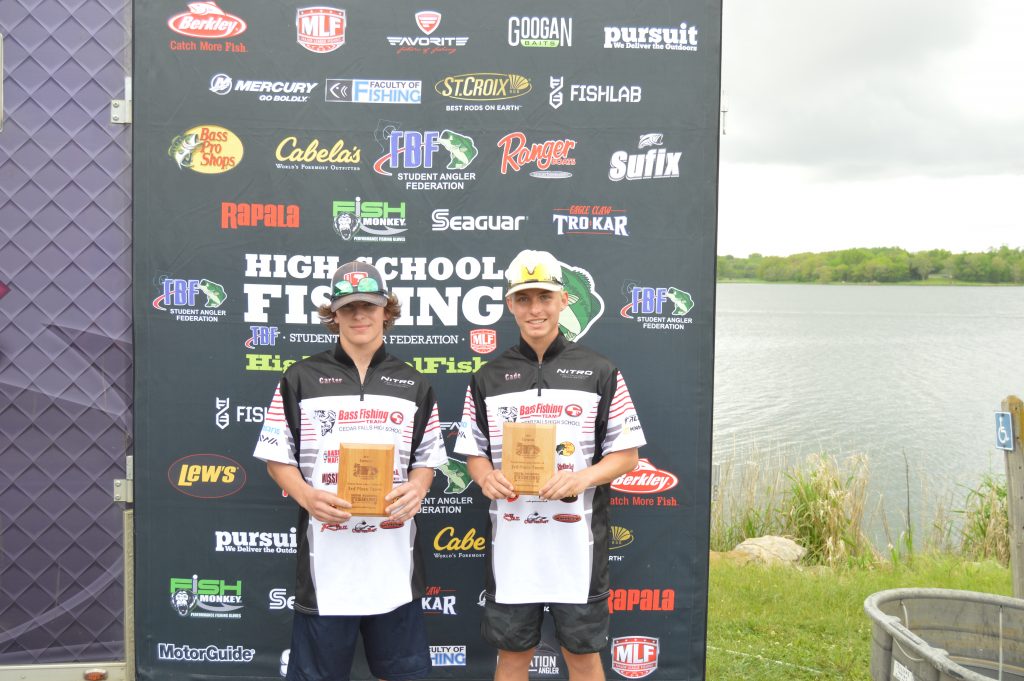 Cooper Jipsen and Dylan Comes will now compete in the National Championship in Anderson, South Carolina on Lake Hartwell.  This event would not have been possible without the generosity of passionate sponsors, individual contributors, local community support, volunteers, and parents. Because of you we are creating something very special for our youth, that will stay with them for a lifetime.
For full results CLICK HERE. To see more photos from this event CLICK HERE