June 27, 2020—Stoddard, WI— Tucker Veronee and Landon Gramling of Lexington, South Carolina, weighed in a 9-pound, 6-ounce limit to win the 11th annual Student Angler Federation (SAF) 2020 High School Fishing World Finals on Pools 7, 8 and 9 of the Mississippi River.
Representing the Gilbert Bass Club, the pair topped a hard-fishing field of 312 two-person teams from 39 states to claim the coveted title.
"We've been friends a long time and it means a lot to us to win this together," said Veronee.
"Our dads are boat captains and they put everything into supporting us," added Gramling. "I can't thank them enough."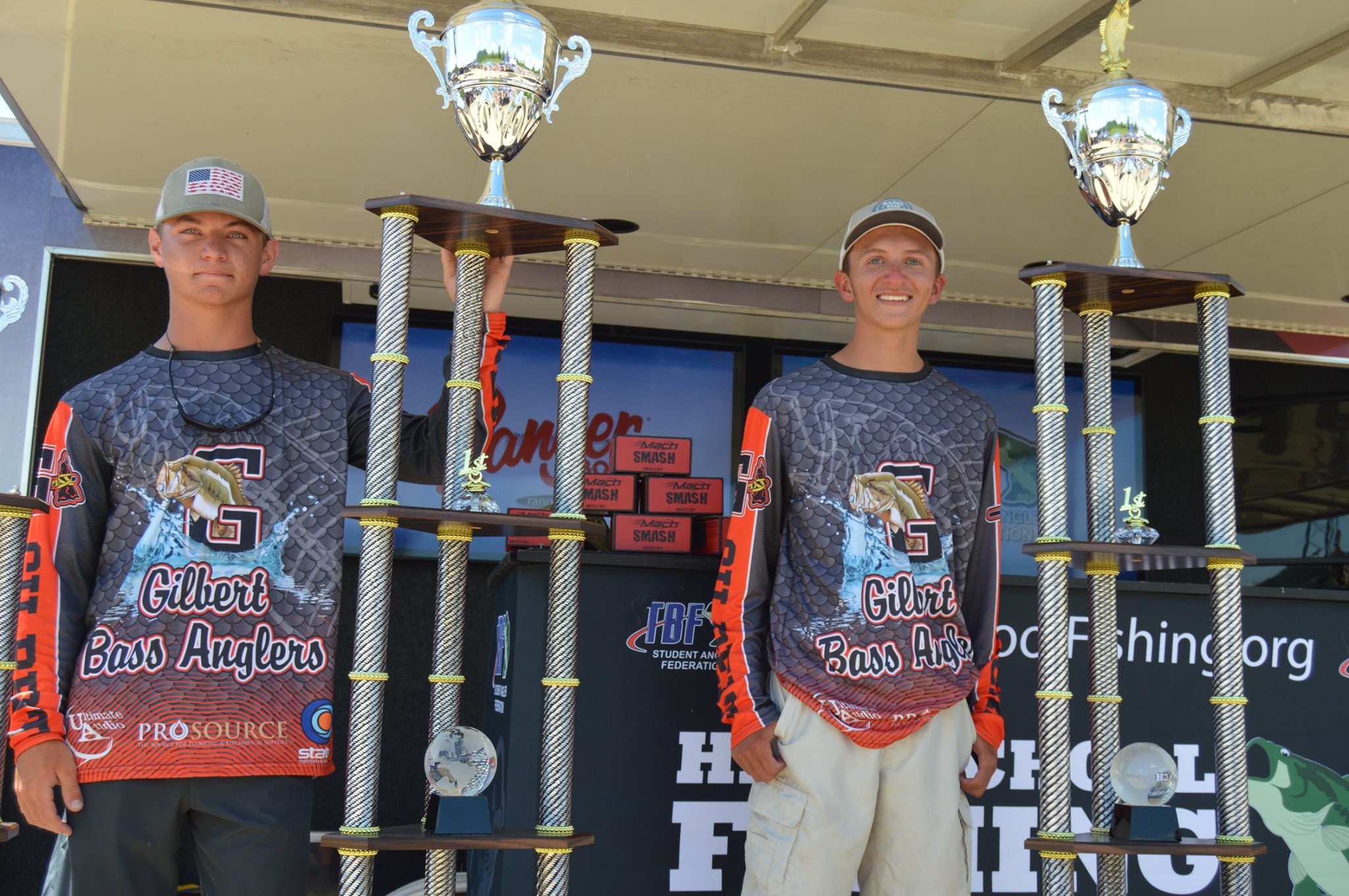 The team overcame a series of challenges on the road to victory lane. "It started out rough, but we put our heads down and kept fishing," said Veronee.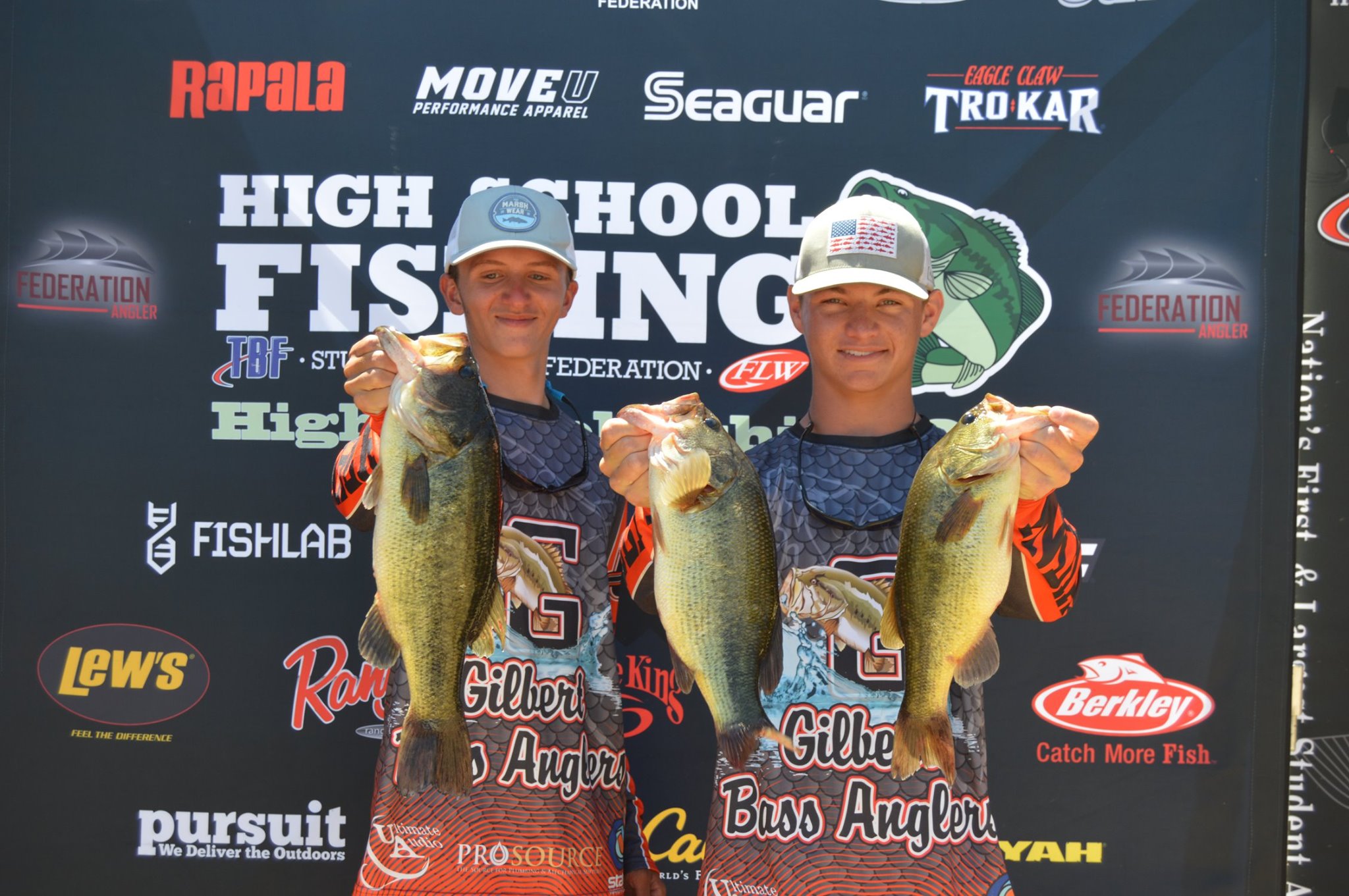 "In practice we hit a wing dam and busted up our skeg," explained Gramling. "We got that fixed but then our trolling motor quit on us an hour and a half into the first day of the tournament. With all the current, that was really tough. Without our shallow-water anchor I don't think we would have caught anything."
Persistence paid off, however. They eventually earned a spot in Friday's semi-final round, where they topped the competition with an 11-pound, 9-ounce limit.
Although they fished a variety of areas, they report that a main river breakwall with a slight current break was particularly productive. Drop-shot and Texas rigs were their weapons of choice in anywhere from 1 to 20 feet of water.
The win earned Veronee and Gramling a variety of lucrative scholarship offers, including a $56,000 scholarship offer from Bethel University in Tennessee, $120,000 scholarship offer from Simpson University in California, $100,000 scholarship offer from Kentucky Christian University in Kentucky, and $12,000 cash back-up Scholarship offer from The Bass Federation (TBF) to any college or trade school of their choice should they choose not to accept any of the above offers.
In all, the World Finals payout included $3.2 million in scholarships and a bevy of other prizes, including $8,000 in Bass Pro Shops and Cabela's gift cards. SAF officials report that the purse was the richest in SAF High School Fishing history and likely the largest ever posted in all levels of competitive bass fishing.
"What a great event from start to finish," said SAF Tournament Director Randy Sullivan. "The young anglers enjoyed exciting competition, meeting new friends, and many took home potentially life-changing scholarships. We're grateful to the parents and other supporters who encouraged them, the sponsors who made the event possible, our local hosts in La Crosse and Stoddard, Wisconsin, and our volunteers for stepping up to help everything run safely and seamlessly from beginning to end."
Hot on Gramling and Veronee's heels, a pair of teams sacked 9-pound, 3-ounce limits. Ryan Thomas and Cole Holloway of Madison, Georgia, won the tiebreaker to claim second place. "We're doing great right now," said Holloway. "We feel like we could have done better but we're happy with our finish," added Thomas.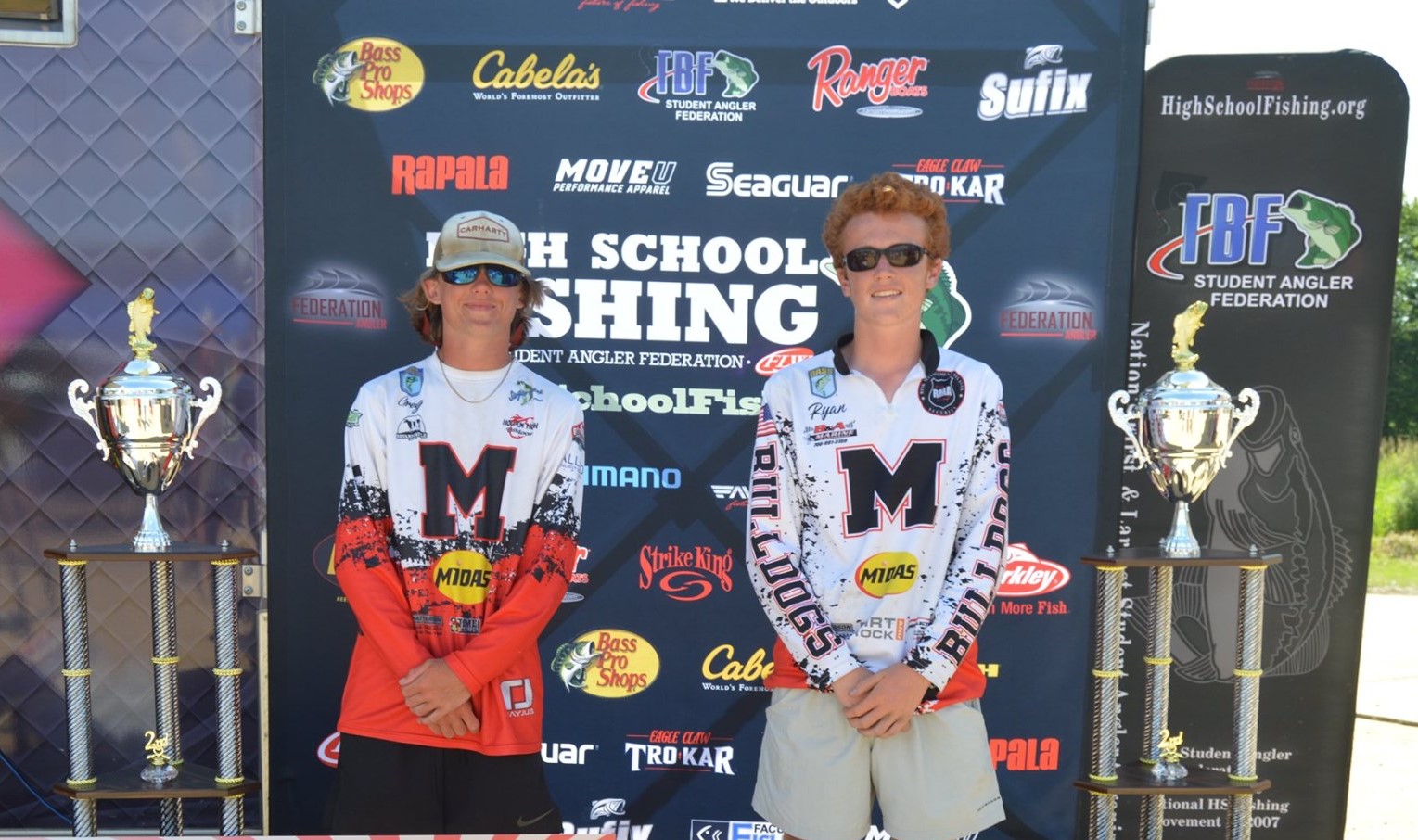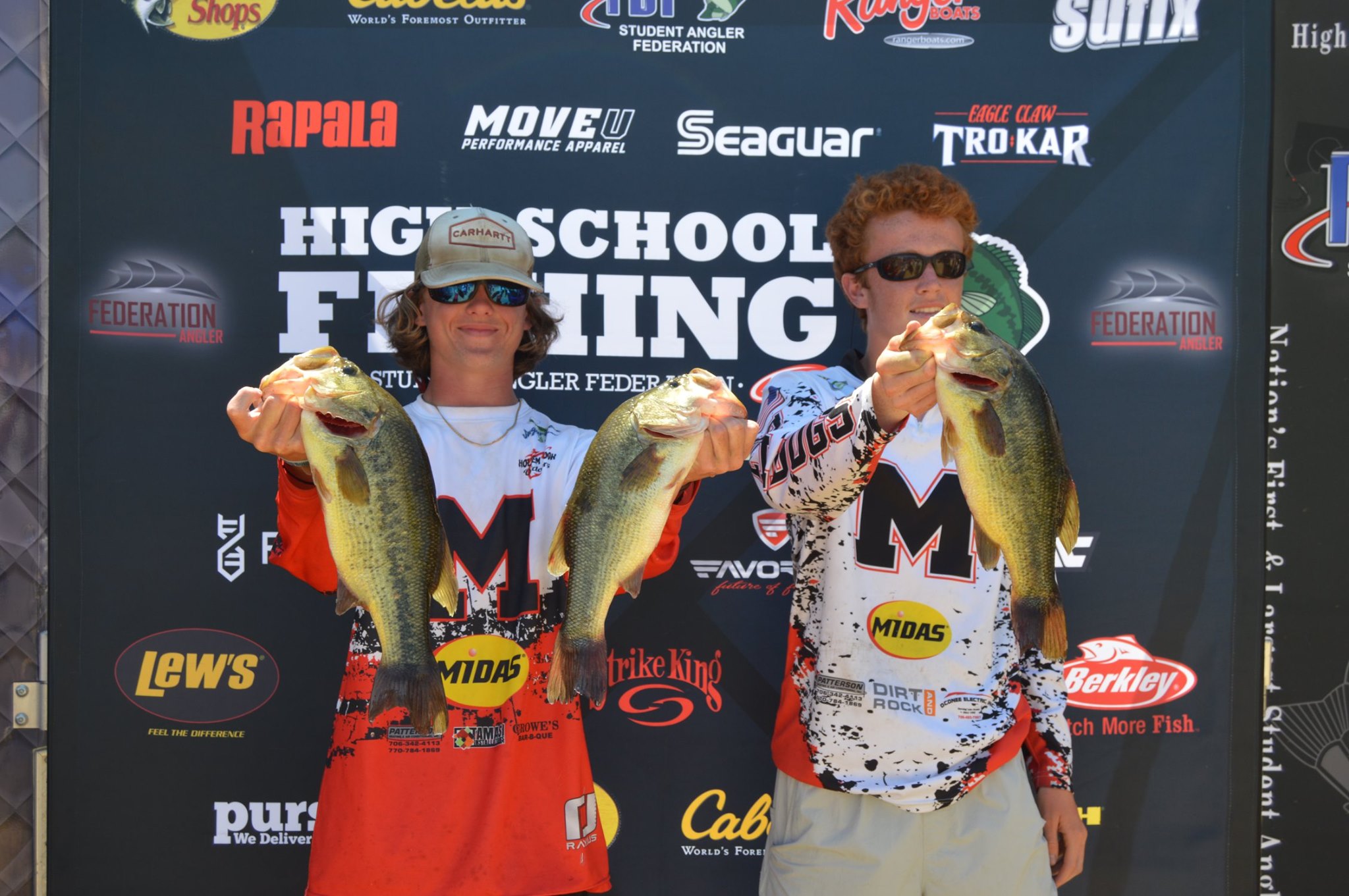 "We caught a lot of fish today, just like every other day," said Holloway, explaining that they targeted shallow water, mainly with frogs, square-billed crankbaits and shaky-head rigs.
Austin Fleming and Ben Brockwell of Ouachita, Arkansas, landed in third, also with 9 pounds, 3 ounces. "It's awesome to finish third in this event, I'm thankful," said Brockwell. "It's a blessing to be here fishing with everybody," added Fleming, noting that the team finished fifth in the 2019 SAF World Finals.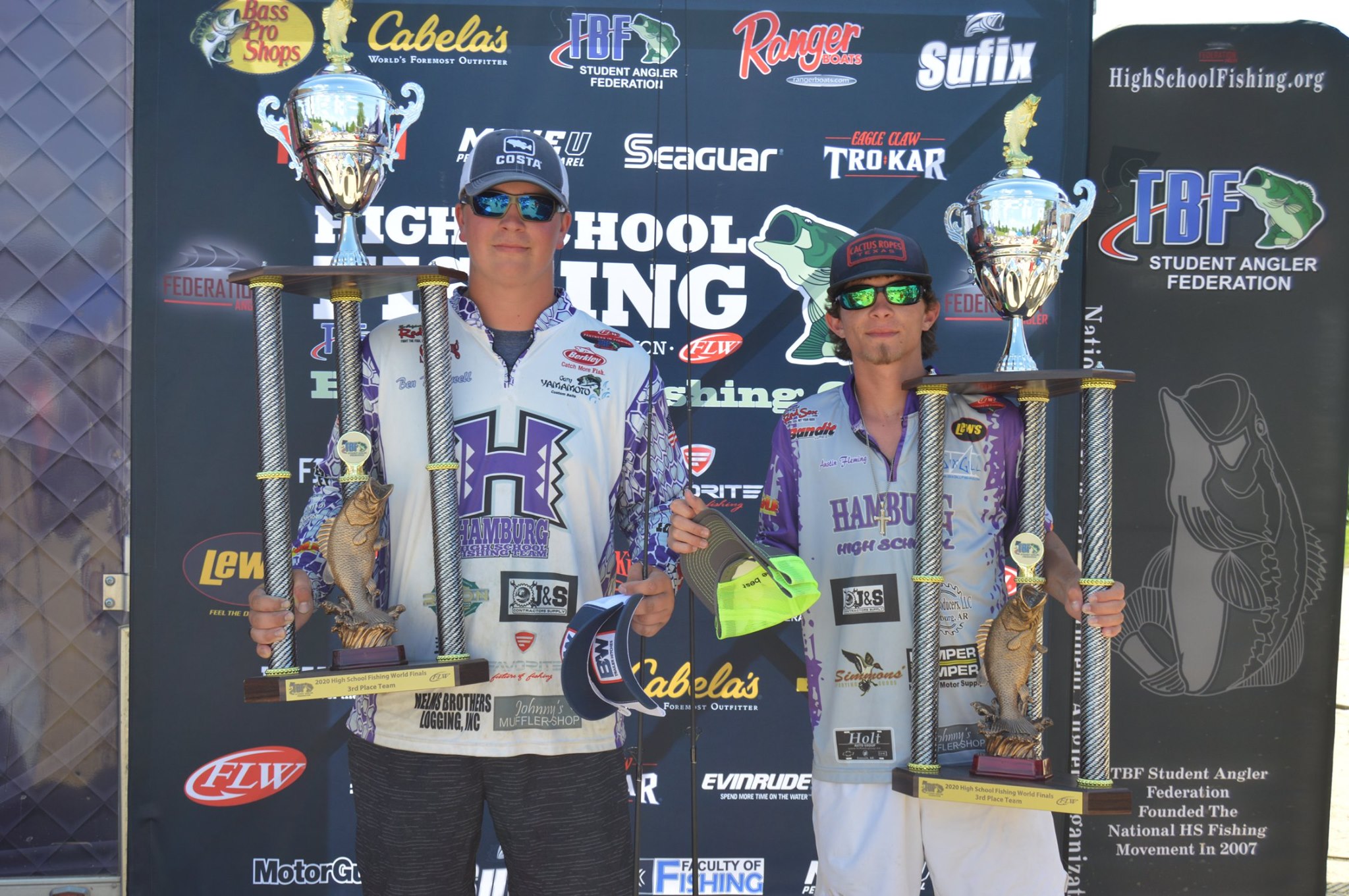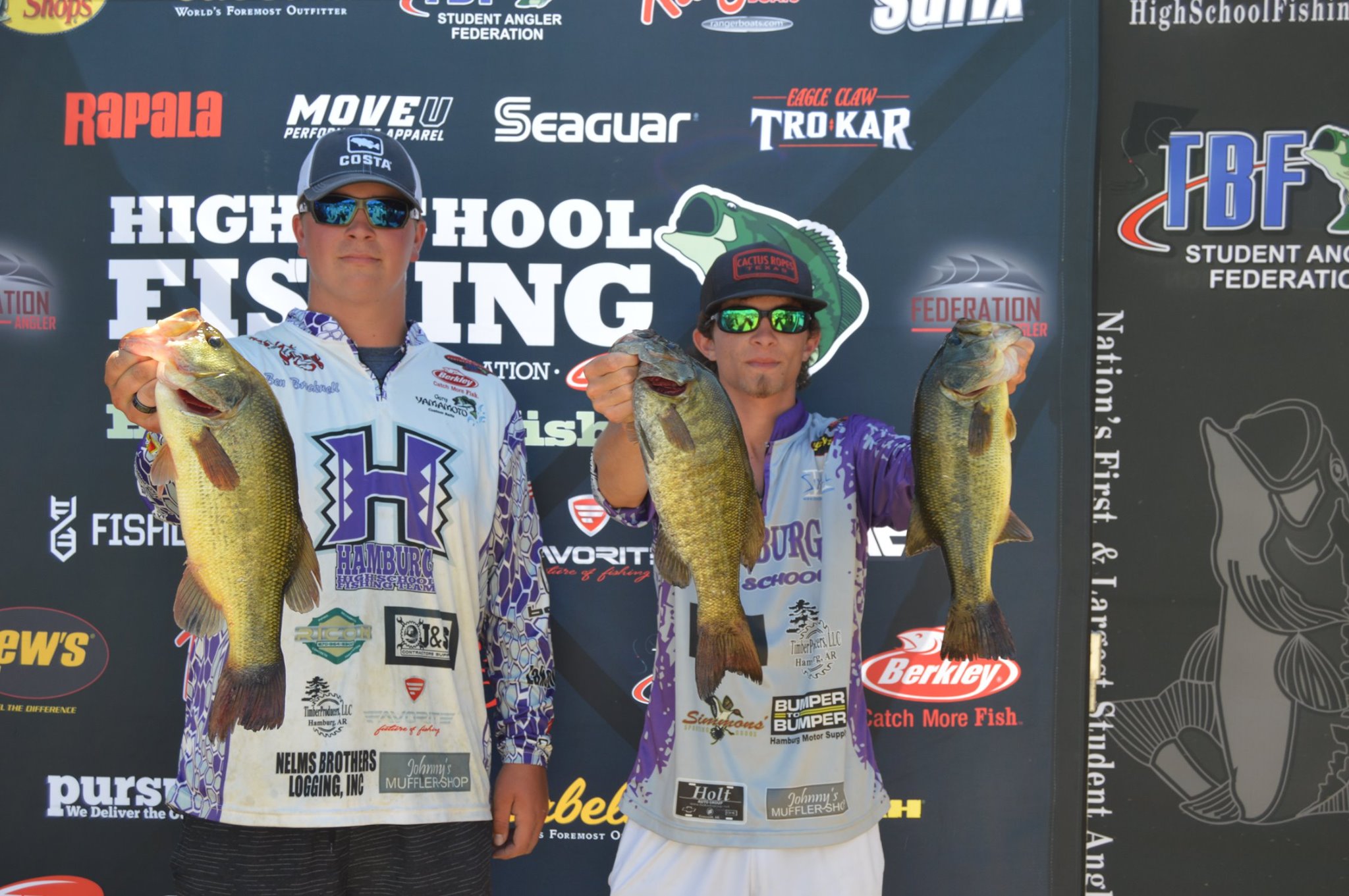 "We got our big bites when it was cloudy this morning," he continued. "We fished frogs the whole event," said Brockwell, adding their go-to fishing spots were, "thick grass with open holes in 2 to 3 feet of water in the Pool 9 backwaters."
The 2020 SAF World Finals was held June 24-27 in conjunction with the SAF High School Fishing National Championship. The dual-event format was designed to give high school anglers from across the country and all walks of life with an equal chance at winning scholarships.
The no-entry-fee championships were hosted by La Crosse, Wisconsin, and produced by SAF under the TBF umbrella with the support of coalition of 19 sponsors and TBF partners in fishing from FLW. Take-offs and weigh-ins were held at Stoddard Ramp on the Wisconsin side of Pool 8.
Both events kicked off Wednesday, with the National Championships concluding on Friday and the World Finals wrapping up today. Lawson Losee and Kooper Tweite of Riceville, Iowa, claimed the national title with a 30-pound, 4-ounce three-day total weight.
All World Finals competitors fished the first three days, battling for coveted spots in the grand finale. Today's field included the 10 National Championship finalists, the top 10 teams from Friday's World Finals semi-final round, and the next 10 teams from the semi-final round and second-chance rounds combined. The winners of a special "Lucky Dog Last Chance Wildcard" drawing won a chance to compete, bringing the number of teams competing today to 31. All weights were zeroed to give everyone a fresh start.
A total of 83 bass weighing 204 pounds, 9 ounces came to the scale today and were returned to the Mississippi River in the SAF's proven catch-and-release format. Big bass was a 3-pound, 14-ounce beauty brought in by Austin Fleming and Ben Brockwell, who received a pair of Lew's high-performance baitcasting reels for their efforts.
For complete results and details, visit HighSchoolFishing.org.
SAF sponsors include: Bass Pro Shops, Berkley, Booyah, Cabela's, Eagle Claw, Evinrude, FacultyOfFishing.com, Favorite Fishing, FishLab, FLW, Lews, MotorGuide, Move U Performance Apparel, Pursuit Channel, Ranger Boats, Rapala, Seaguar, Shimano, Strike King, Sufix, and VMC.
Some of the scholarship offers were immediately accepted on sight and letter of intent signing ceremonies were held on site.