The South Dakota High School State Championship was held on Sunday, July 12th on Enemy Swim Lake in Webster, SD.
The day started off calm and warm. Most teams immediately began to concentrate on Largemouth Bass up shallow. They had great success but reported the big ones just weren't biting good. Most teams then moved offshore and began to target Smallmouth Bass and quickly began to cull out those smaller largemouth .
Taking 1st place was Cody Neumann and Ashton Olivier, Chester Area Flyers, with 16lb 2oz.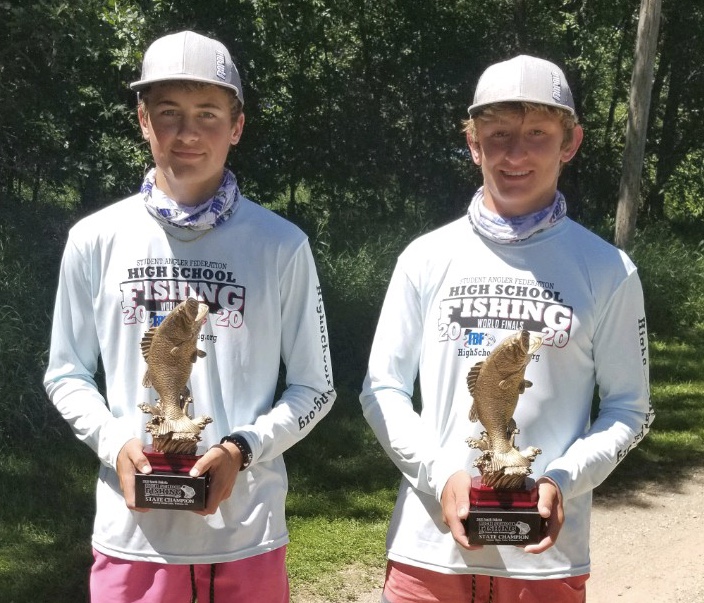 Coming in 2nd place was Taylor Feenstra and Kane Knudson, Corsica Stickney Jaguars, with 12lb 2oz.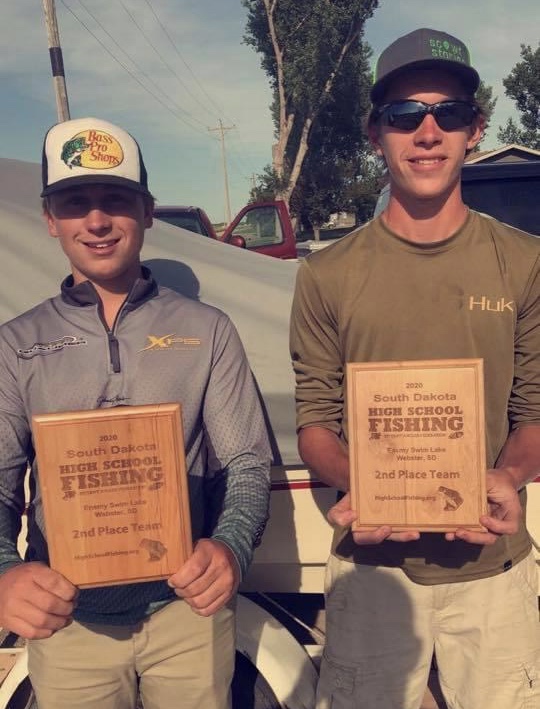 And in 3rd place was Ashton Helseth and Ty Brinkman, Roosevelt Roughrider, with 12lb.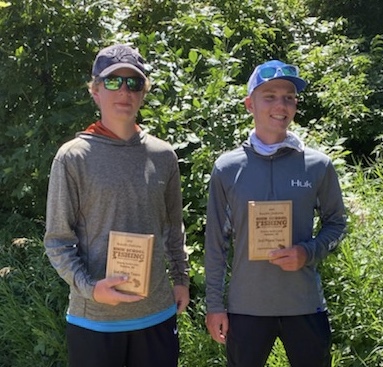 The offshore bite was basically in 10-12ft with dropshots and tubes. Later on in the day the largemouth bite picked back up and the Team of Nathan Moon and Max Miller caught a 4lb 15oz toad. The biggest Smallie weighed in was 4lb 1oz. It was a great day to be on the water. All the teams brought 5 fish limits to the scales.
All the contestants had a great time. We will have many returning teams next year and a few Jr Teams coming up into the High School ranks. The sport of Bass Fishing is growing at a record pace. On Saturday, July 11th, we had 9 Jr. Teams fish for the Jr State Championship which was an all time high for us.
Thank you to all the anglers, boat captains, and volunteers for making this a great event!