Oregon's Jacob Wall Fishes His Way from the TBF Junior Program to the FLW Tour.
The sport of fishing has granted me many gifts in my lifetime. From fishing with my dad as early as I can remember to facing off against him in a battle for a milkshake the day before his 88th birthday catching sea trout off the west coast of Florida.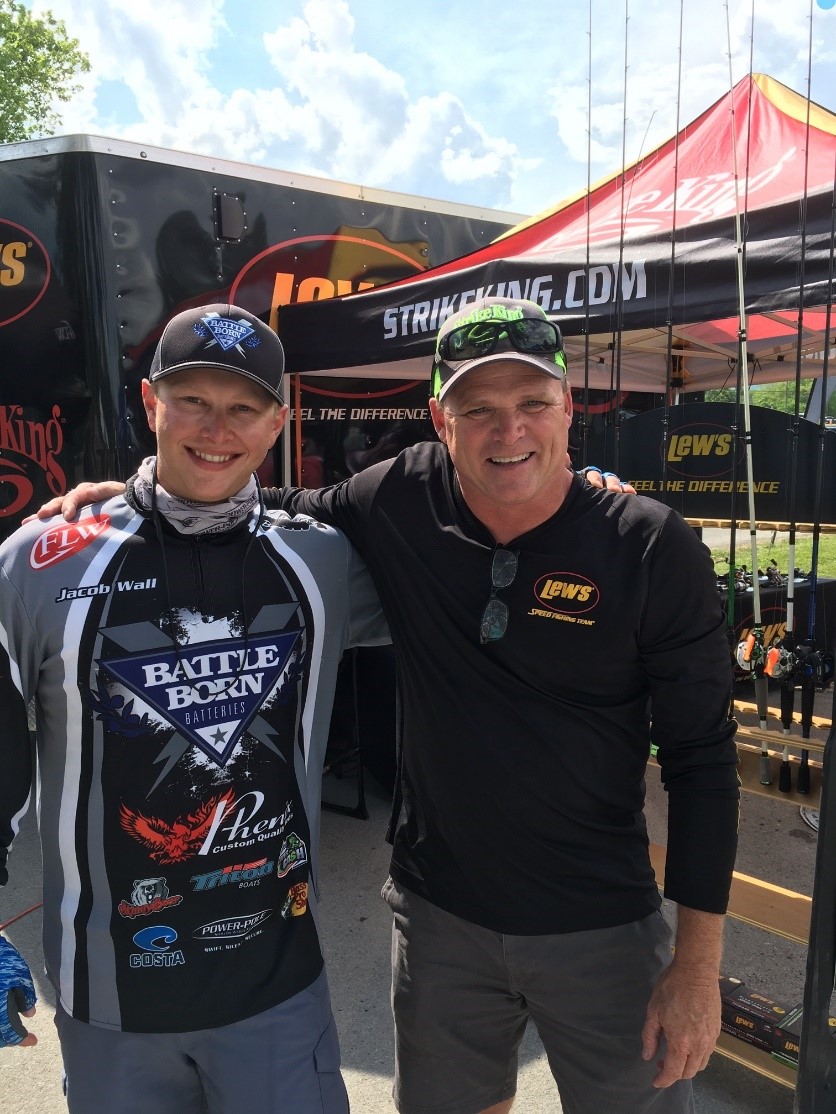 But last weekend I was treated to another of fishing's great gifts as I found myself talking to the proud parents of one of the FLW Tour's new rookie anglers. During our conversation the father looked at me and said "I think I should know you". Well, as fate would have it, we had met before. The year was 2008 and the place was the TBFJunior World Championship in Columbia South Carolina. Their son, young Mr. Jacob Wall was an aspiring 13-year-old who had qualified through the Oregon TBF's Junior Program to participate in this annual event which pitted youngsters in two age groups (11-14 and 15-18) against each other.
This event still goes on today and it annually coincides with the FLW Cup, one of the largest professional events in the country. At that time, I was the National Youth Director for the TBF and it was my job to help organize and run this event which brought not only 40 young anglers from across the country together but all of their family members, TBF State Youth Directors and Presidents as well.
Young Jacob didn't win that event but the experience set the stage for what has now become a meteoric rise to one of the top professional tours in the country, the FLW Tour.  But that was not to be our last encounter! As fate would have it our paths crossed again in 2012 when Jacob qualified for the Student Angler Federations High School National Championship at Lake Murray. High School fishing had just begun its wildly popular growth and once again Jacob proved his worth by winning the Oregon High School State Championship and the SAF Western Regional to qualify for SAF High School National Championship which was once again held in Columbia South Carolina. There he finished a very respectable 2nd place and that paved the way to a spot on the University of Oregon's Collegiate team. After a very successful career with the Ducks where he qualified for the 2015 Yeti FLW Collegiate National Championship, Jacob fished his way through the FLW's Western Costa series to qualify for the 2019 FLW Tour.
So when I say fishing has granted me many gifts, one of them was seeing this young man and his family again at Lake Chickamauga in Dayton Tennessee and watching him go across that stage with two good bags of fish that netted him a 62nd place finish and a very nice payday. After the weigh-in, as promised, his parents brought him by the Lew's/Strike King activation trailer where I now work and I had one of the most pleasant conversations with a young man that I can ever remember having. To see him progress through a system that has given literally thousands of young people another avenue in life as well as a professional career was without a doubt one of fishing's greatest gifts to me.
Jacob Wall is not alone in this process as there is a wave of very good young anglers who have come through the Junior, High School and Collegiate programs that have made their way to the top tiers in the sport. Jacob Wheeler (IN) fished the 2006 TBF Junior World Championship(JWC); Shane Lehew (NC) won the 2007 JWC, and recent 2017 Forrest Wood Cup winner Justin Atkins (MS) fished the 2008 JWC. Additionally angler such as Miles Burghoff and Andrew Upshaw who are also on the FLW Tour are also great examples. These two were both collegiate champions and Upshaw just recorded his first FLW Tour victory earlier this year at Cherokee Lake in Tennessee.  Burghoff entered the Chickamauga event leading both the rookie of the year and angler of the year races in points. In addition to that Burghoff and his good friend Joey Nannia also a past TBF Junior Angler have their own TV show that is as enjoyable to watch as any fishing show on TV.
The pleasures and gifts of life sometimes come when you least expect them. You can bet I'll be watching and waiting to receive another one as Jacob Wall continues his rise to the top and hopefully an FLW Tour Championship!
Mark Gintert
Executive Director
Future Fisherman Foundation