Another tournament season came to a close this past weekend at Clarks Hill Lake.  The GHSA Championship was held at Wildwood Park for the 107 teams that qualified during the four regular season events.  High School teams from all around Georgia came to test their skills, while trying to win the coveted Championship trophies.  The weather was much improved over last years event and the anglers were treated with a really good day of fishing.
The Lanier Longhorn team of Bryson Dover and Angel Cornejo brought 20-08 to the scales and sealed the victory for their school.  The Kings Ridge team of Jackson Thomas and Cole Bradley finished second with a good limit that weighed 16-07 pounds.  Their bag included the Big Bass of the day as well, with a whopping 7-14 pound largemouth.  Third place was the lady team of Madison Hawkins and Cara Perry from Dawson County, who weighed 16-05 pounds.  Churchill Harris and Campbell Patterson brought in 15-11 pounds to finish fourth and Brennan Enfinger and Corbyn Thompson weighed 15-08 pounds to finish fifth.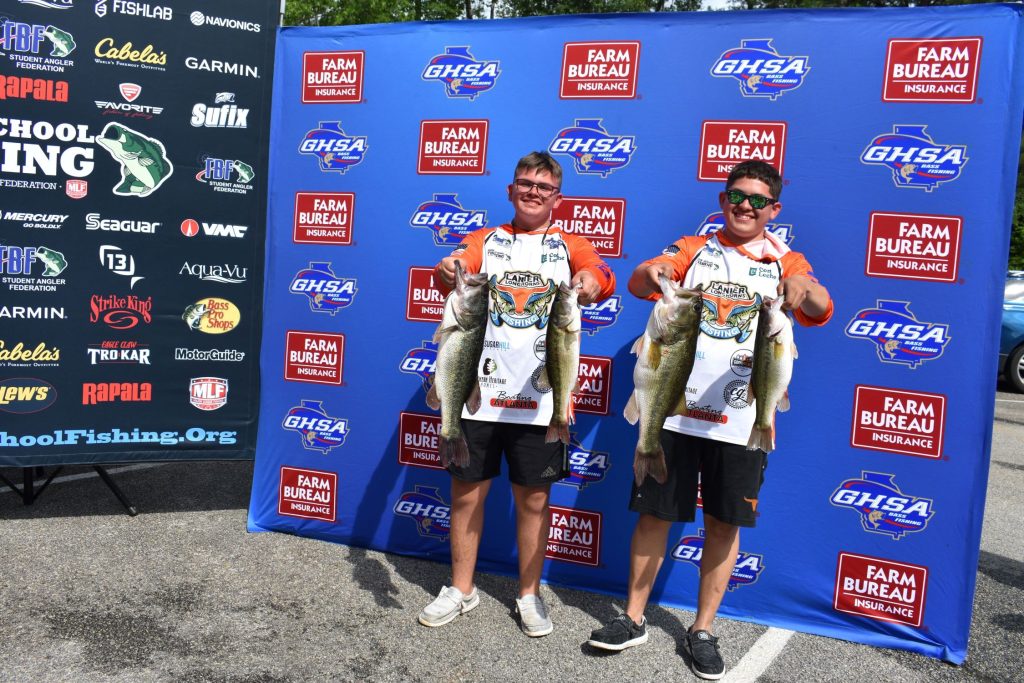 A total of eighty-seven teams weighed in at least one fish, which shows how good the lake is fishing right now.  Several of the anglers reported catching their fish out of deep water, anywhere from 15-35 feet, using Ned Rigs, Drop Shots, Jigs and Carolina Rigs.  But the majority of the other teams were fishing relatively shallow, anywhere from one to five feet of water.  Spinnerbaits, crankbaits and soft plastics were are catching fish.  Many of the teams said that a white Fluke was responsible for most of the fish they weighed in.  Some were using it weightless while others used a light weight to be able to make longer casts.  Some were letting it sink and then reeling it back in, while others said they were twitching it along either on top of the water or just under the water where they could still see it.  Docks, tree laps wood cover and rocks were where most everyone was fishing.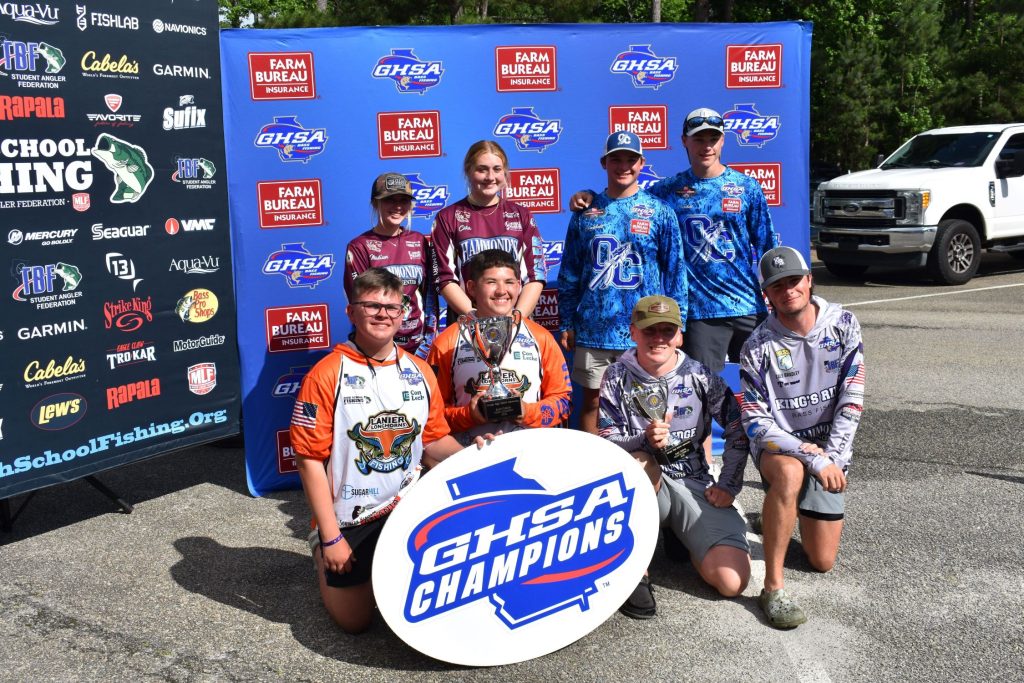 For Full Results and all the photos from the GHSA Championship CLICK HERE