The Montana Student Angler Federation (MTSAF) State Championship was held on May 21st at Noxon Reservoir in Trout Creek, Montana. It was an exciting event, with blue skies, great fishing and lots of sore thumbs and smiles all around! Seven teams competed, with 6 out of the seven teams weighing-in a five fish limit. Bags of Largemouth took the top three places, but there were also a few nice 2 to 3 lb. Smallmouth weighed in.  Strategies ranged from flipping soft plastics in structure on the banks and targeting spawners to dragging jigs on rocky bottoms and targeting pre-spawners to finesse techniques and trying to track down smallmouth "wolf packs".
The team of Drake Dawson and Christian Rensel won the Championship title by 11 oz and secured their spot in the National Championship, weighing in an 18lb 15oz bag of Largemouth, including the "big fish" of the tournament weighing in at 5.0 lbs.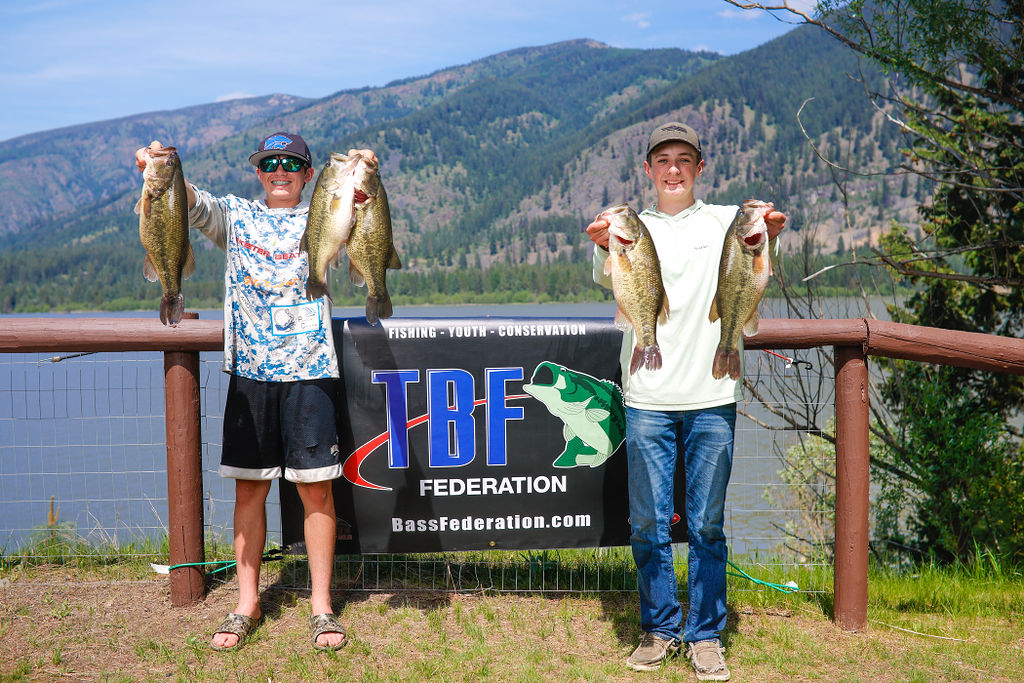 Second-place team, Silas Jones and Aiden Currie, were hot on the heels of Dawson & Rensel with 18lbs 4oz of Largemouth. With two first-place finishes earlier in the season and the second-place finish at the MTSAF State Championship, Jones and Currie clenched the AOY Team title, also securing a spot in the National Championship.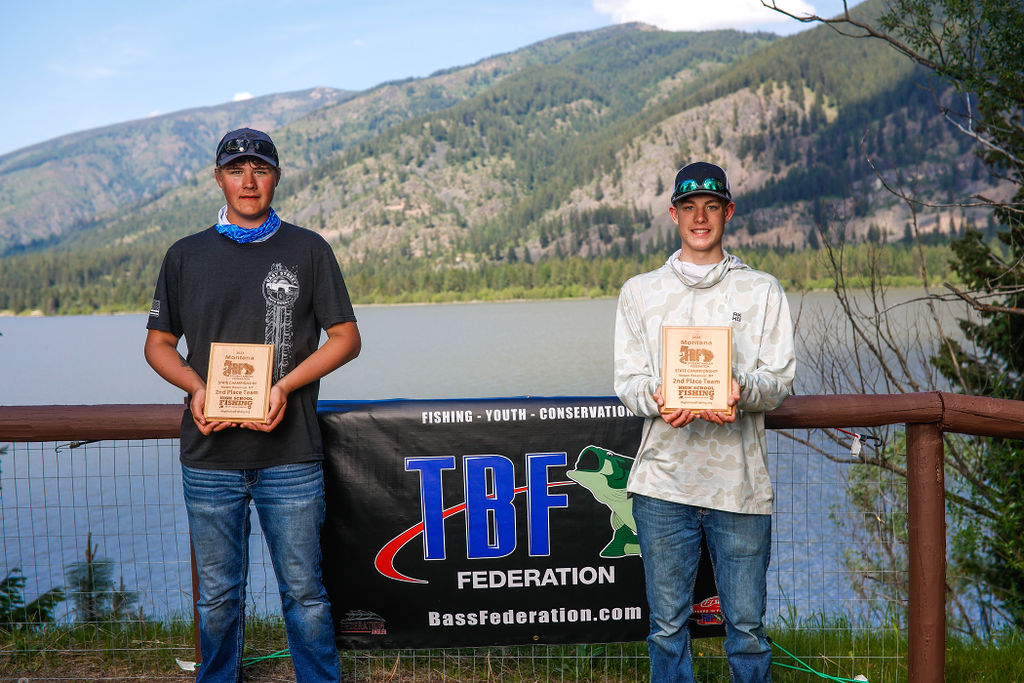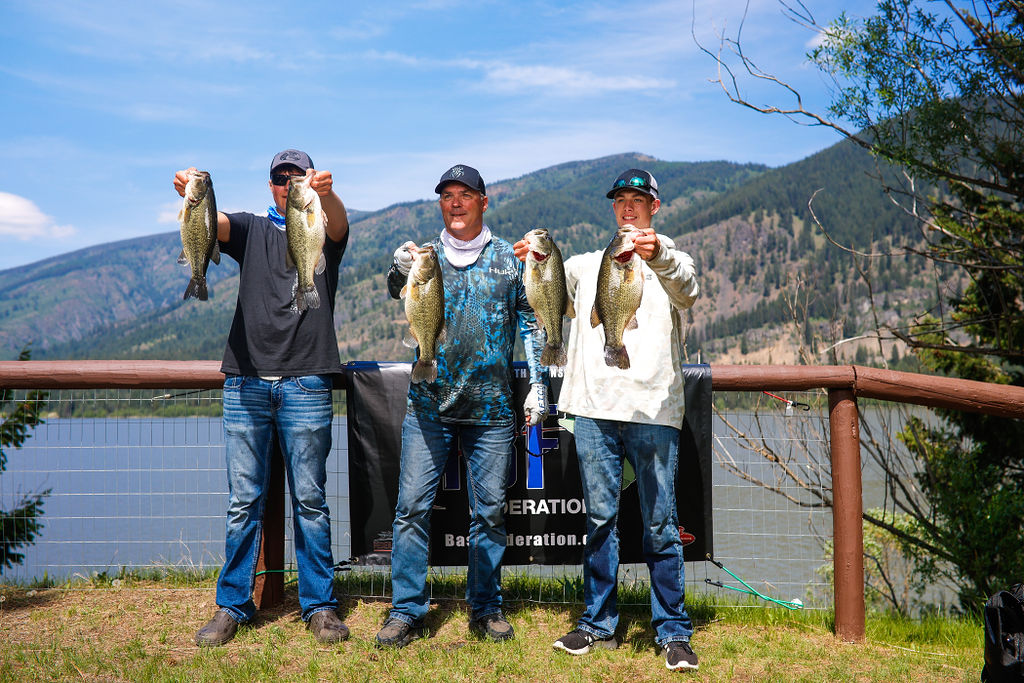 Riley Brown and Mason Kelch won 3rd place with 14lbs 6oz of Largemouth; followed by Preston LittleEagle and Hunter Purkey in 4th with a 14lbs 5oz mixed bag of largies and smallies, missing the 3rd place spot by just 1 ounce!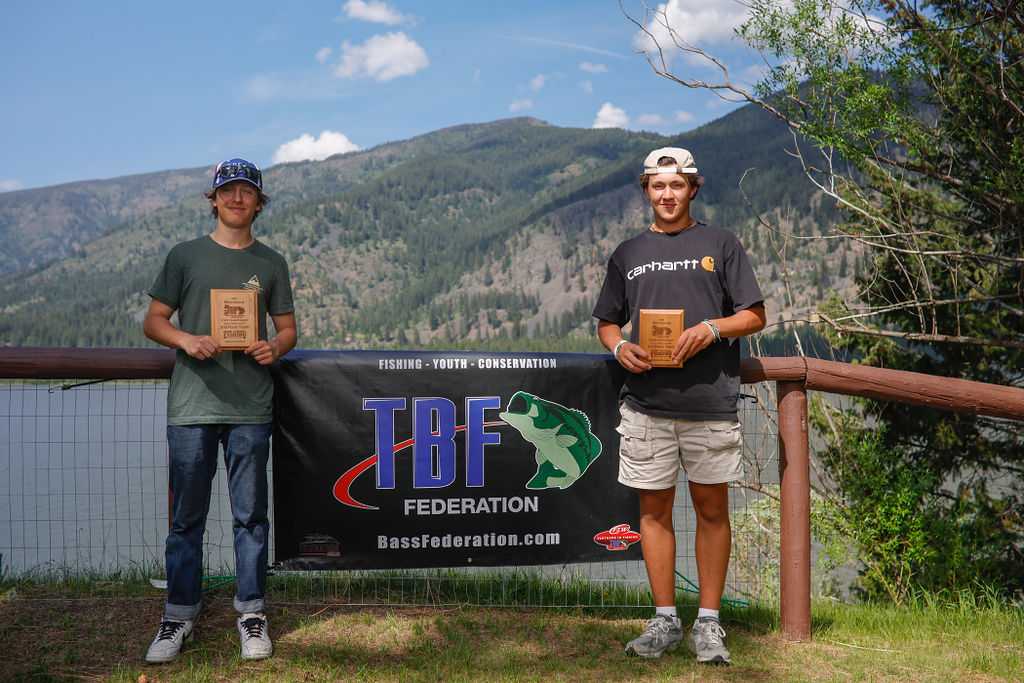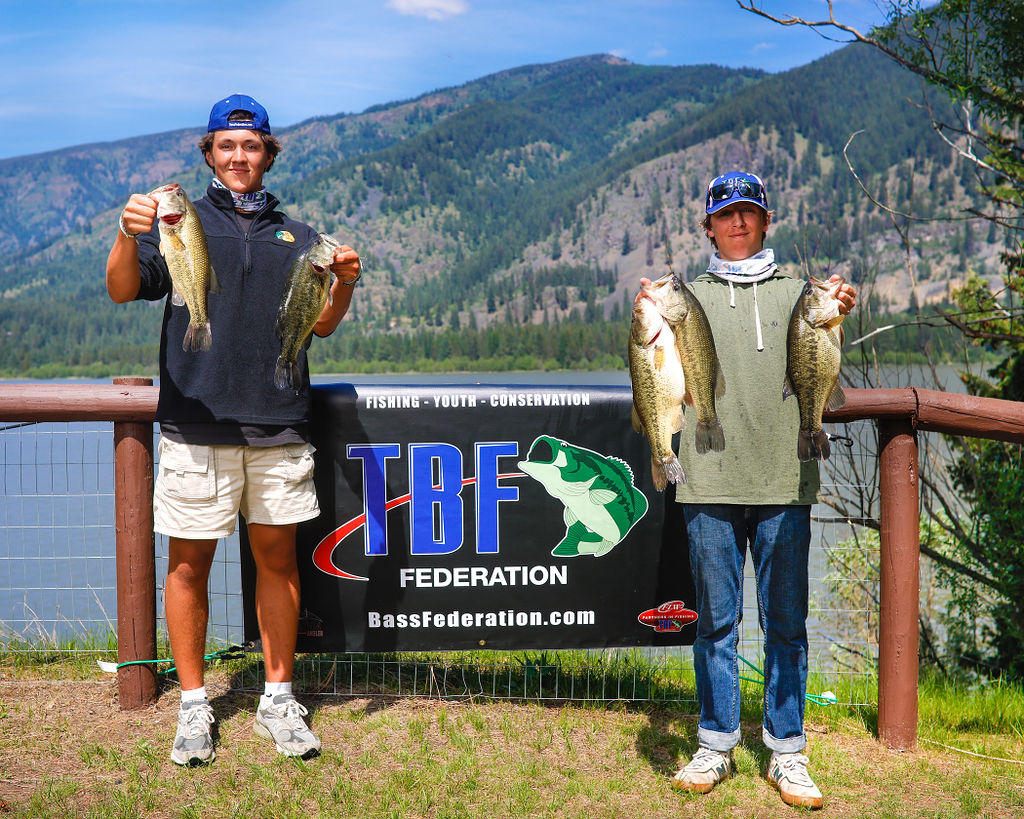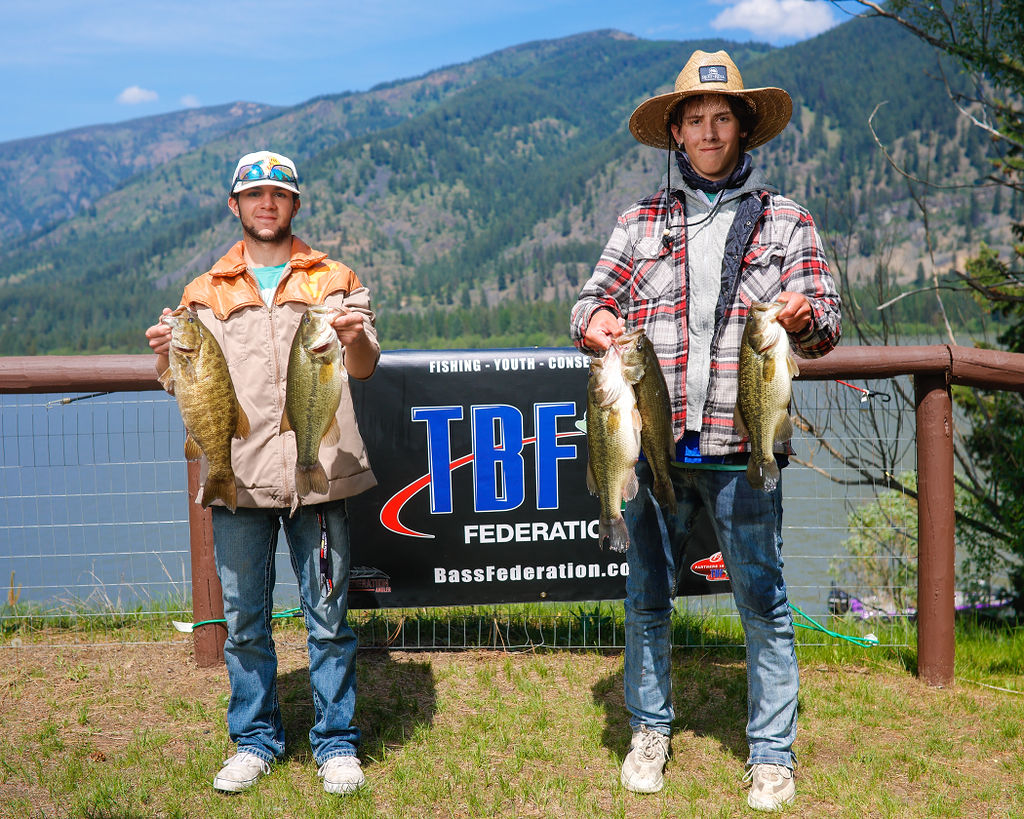 The 5th through 7th placings played out as follows:
5th – Austin Hoff and Hunter Miland  (11lbs 8oz)
6th – Miles Klein and Gunnar Stephens (9lbs 13oz)
7th – Ethan Galassi and Bryson Bostwick (6.6 pounds).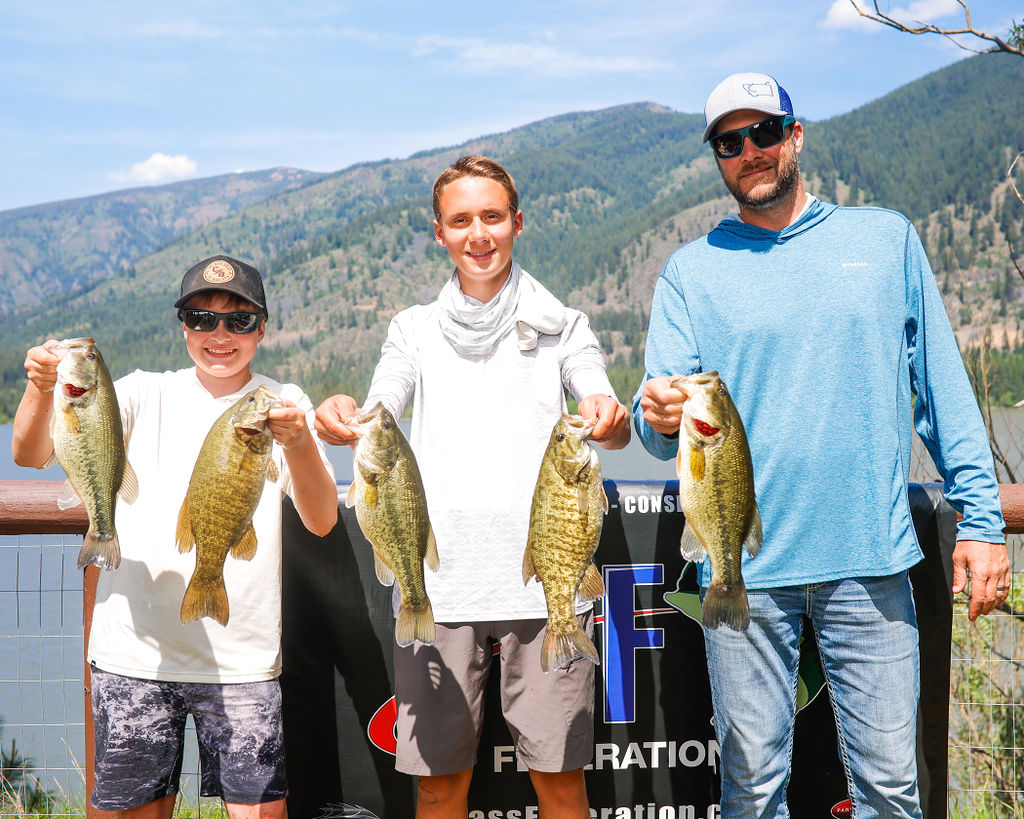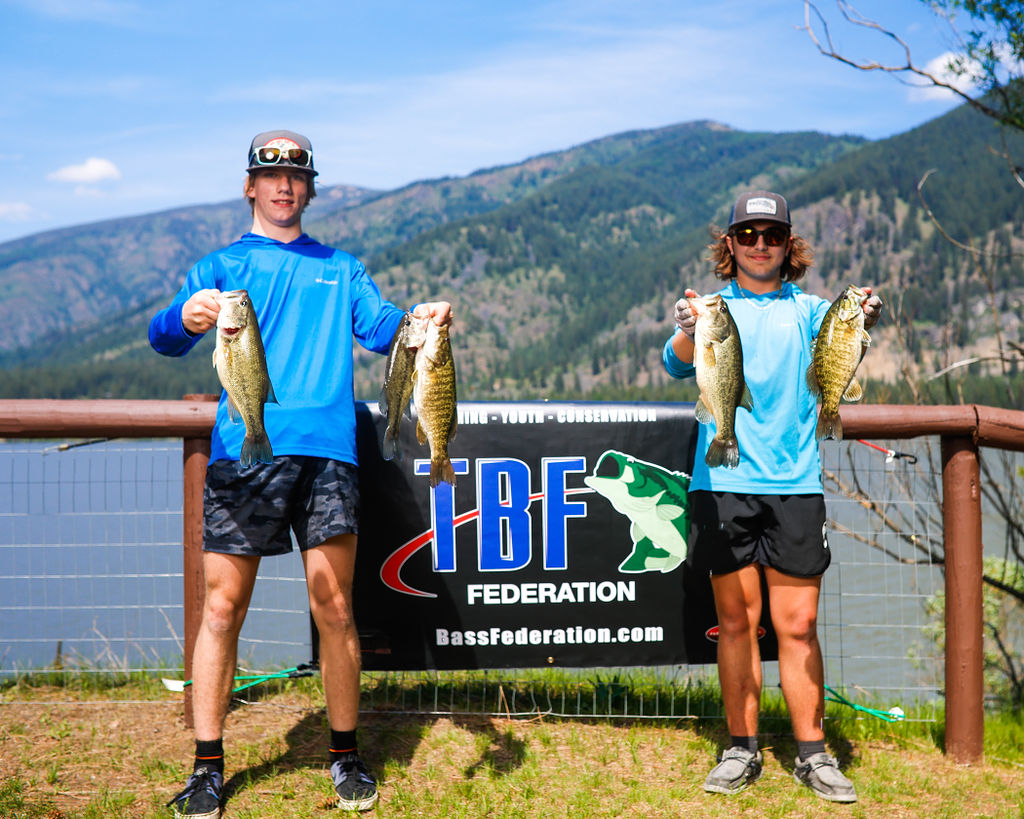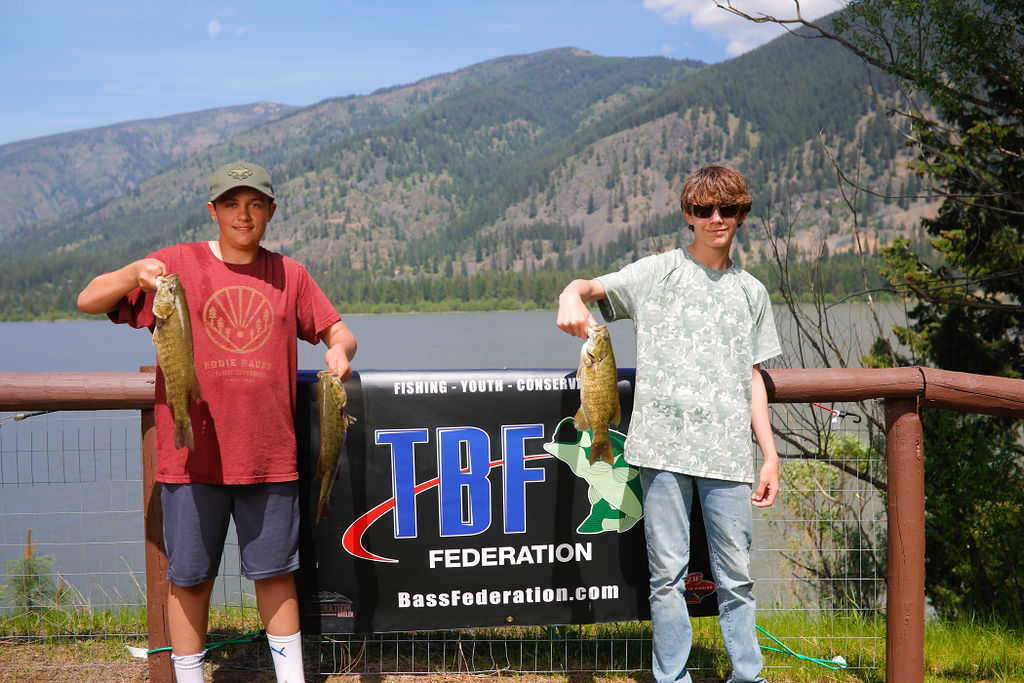 A special thank-you to the Lakeside Motel and Resort in Trout Creek for offering discounted lodging to the boys and their families and for providing pizza for the pre-tournament meeting. Also, to Grant Aumiller for donating his time to take photos during weigh-in.
We had a great turnout of family-members and fellow adult league anglers to support and cheer-on the teams. Montana TBF is very proud of these boys and looking forward to a lot of talent and success in the future!