The Red River is back on track and the fish catches have increased greatly since the hurricane of a few years ago.  Anglers from all across the country fished there for three days and had numerous quality bags during the Federation National Championship adult event just days prior to the Louisiana High School State Championship.  The High School anglers did not disappoint either.  There were quite a few five fish limits throughout the ninety-three boat field on Sunday.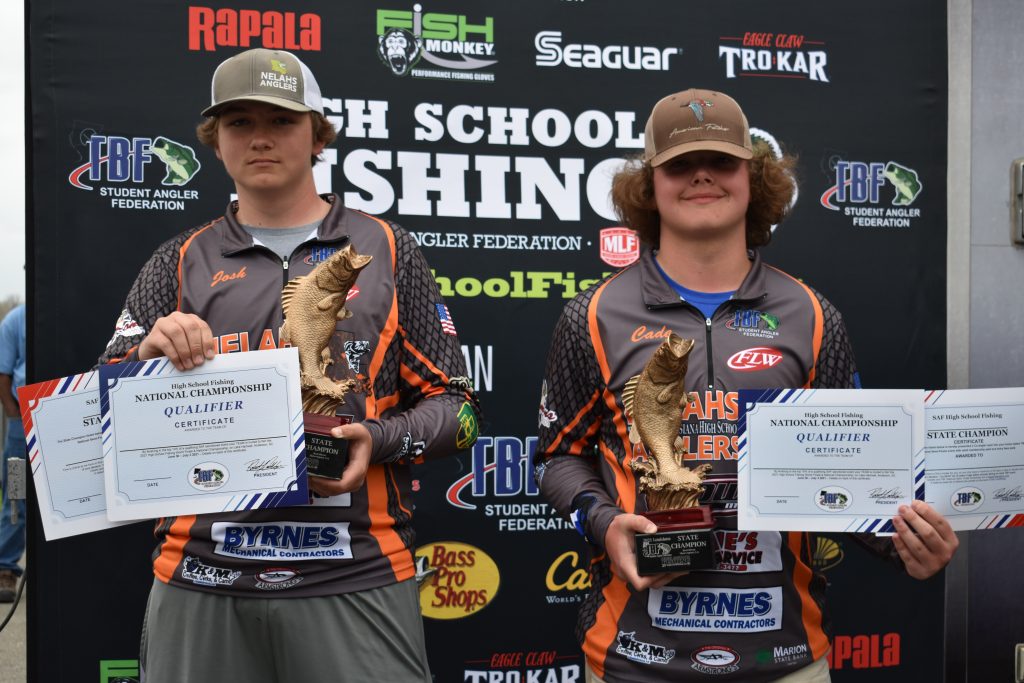 The West Ouachita team of Josh Arrant & Cade Brown figured them out and brought 16-03 pounds to the scale to secure the Louisiana High School State Championship.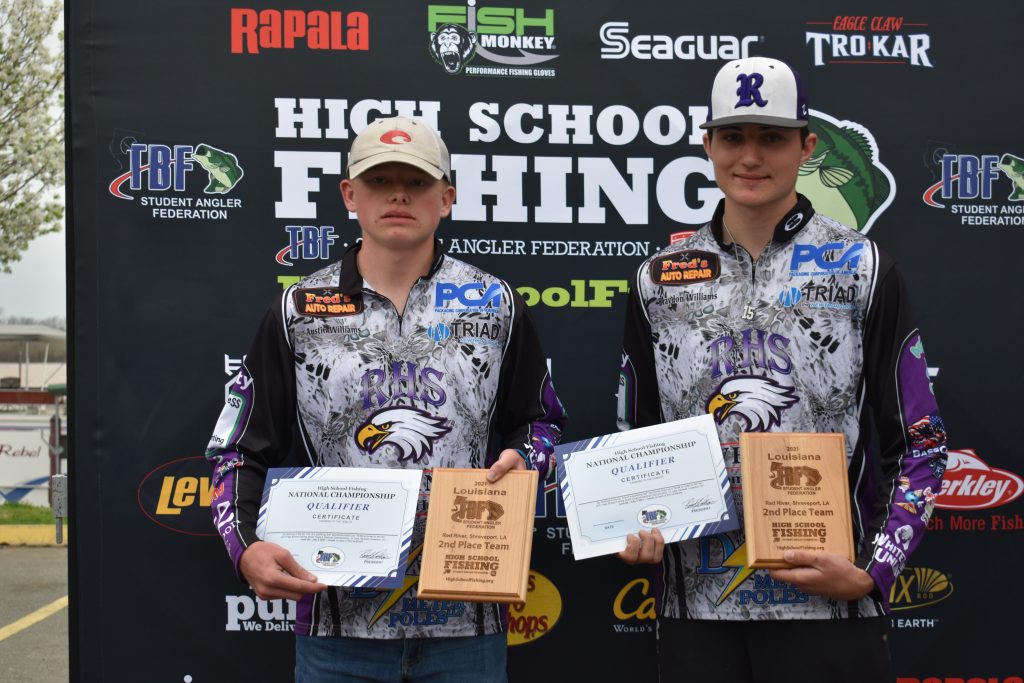 Only a few ounces behind them was the Rosepine High School team of Braydon Williams & Austin Williams who weighed in 15-06 pounds to take the runner-up honors.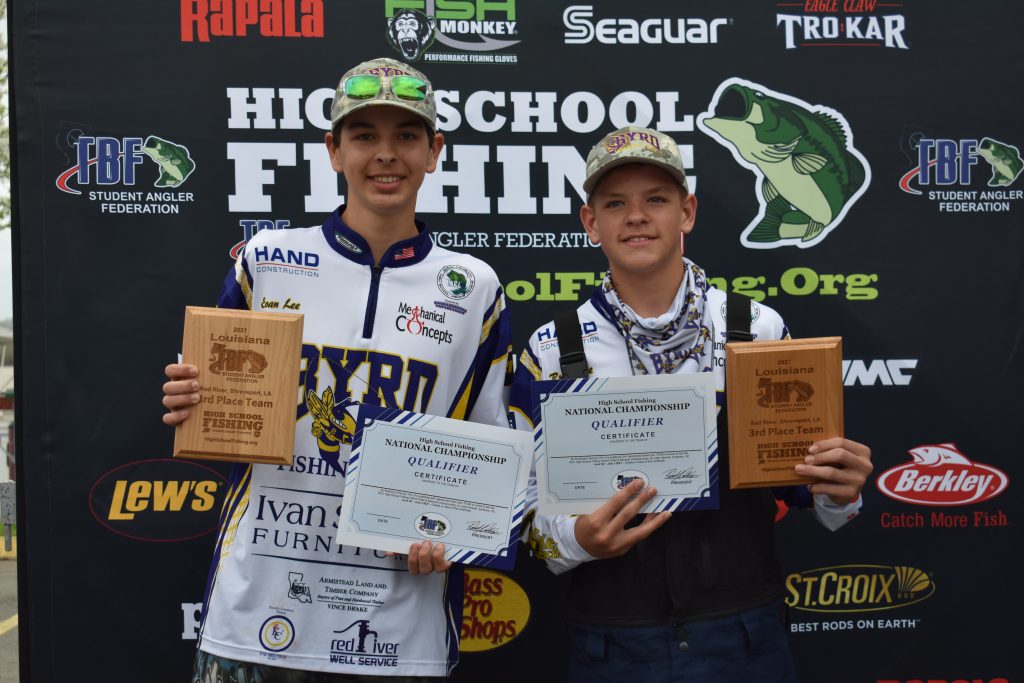 Finishing third was Evan & Ryan Lee from CE Byrd High School with fifteen pounds even to their credit.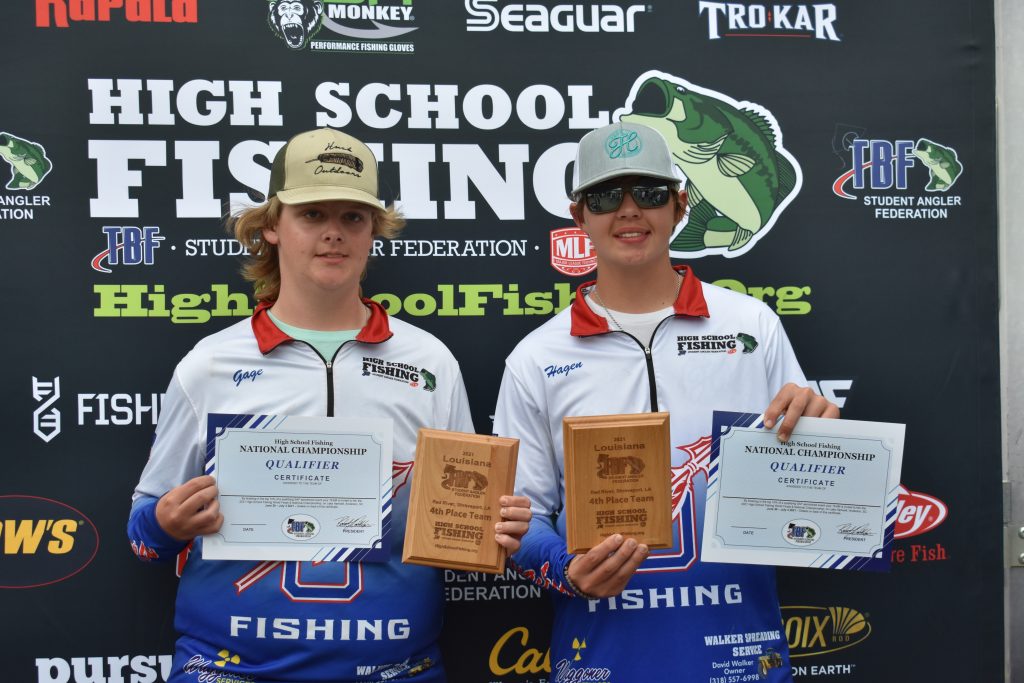 West Ouachita High School had another team make the top five with Gage Struben & Hagen Carter finishing fourth with 12-09 pounds.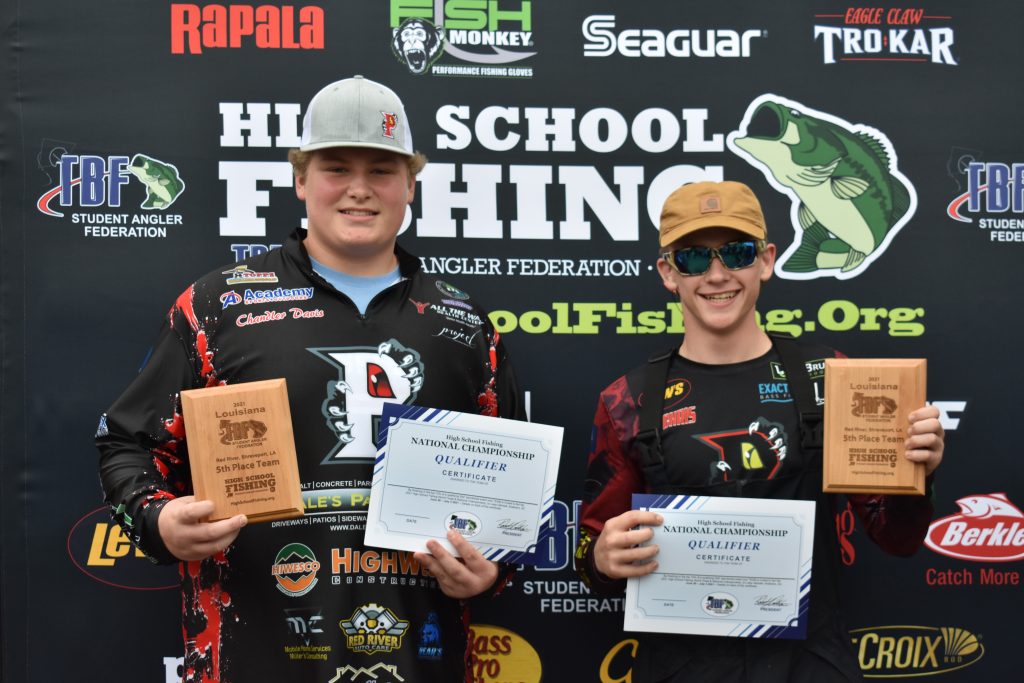 Fifth place went to the Parkway Panther team of Chandler Davis & Chris Bacot with 12-05 pounds.
The anglers hit the Red River at the right time, as the weather was warming up and the fish were moving up shallow to spawn.  Most every team talked about catching their fish in less than three feet of water.  All of the shallow water baits were big producers during this event.  Jigs, Creature Baits, Chatterbaits, Spinnerbaits, Square Bill crankbaits, Flukes and Trick Worms were just about on every angler's rods.  Some even talked about Frog Fishing and Punching the matted grass with big weights and big plastics.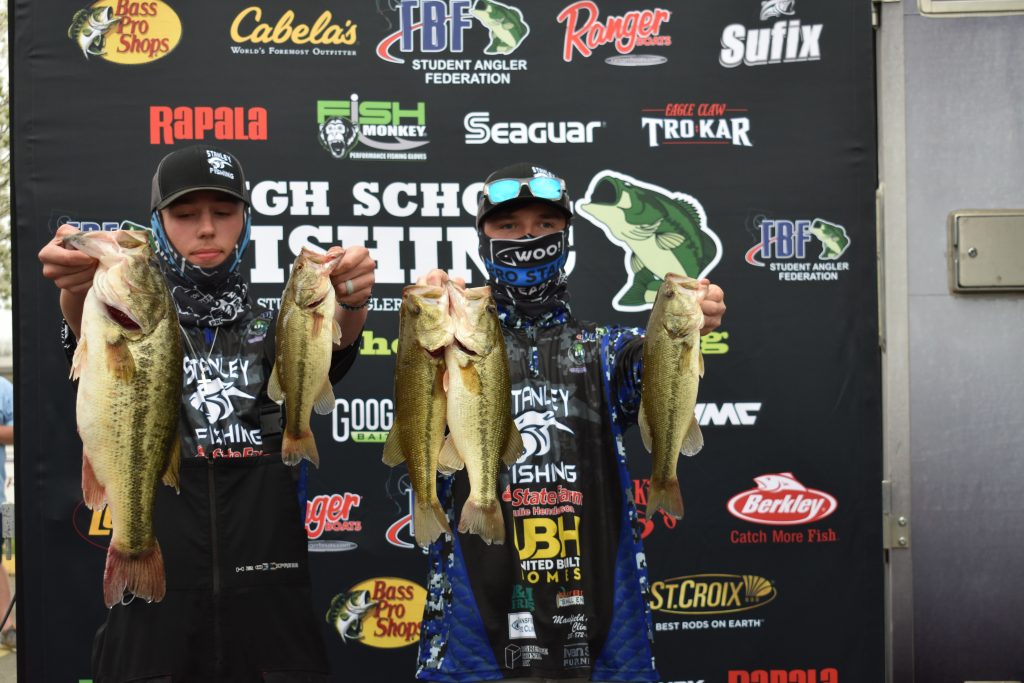 The Lew's Big Bass of the event was a chunky 5-14 pound largemouth that went to the Stanley Fishing team of Samuel Bissell & Nichlas Adams.  They received a $200 Lew's Gift Card for catching the largest Bass of the tournament.
The results of this event can be seen at www.highschoolfishing.org and all of the photos are posted on our Student Angler Federation (SAF) High School Fishing Facebook page.  We qualified nine teams for the upcoming SAF High School National Championship at Lake Hartwell on June 30-July 3, 2021.  This event will be in conjunction with our SAF High School Fishing World Finals event that same week.  The High School Fishing World Finals is an Open event for each and every High School student who has an active SAF membership.  Any high School team across the country can come and fish in the World Finals.  Last year alone we gave away more than three million dollars in College Scholarships to participating anglers.  It is a great week of fun for the anglers and they get to meet people from all across the United States and make new friendships that will last a lifetime.  For more information on the World Finals and National Championship go to www.highschoolfishing.org.