After a really unusual cold snap dumped snow and ice through much of the Arkansas area, it was nice to be able to get out and enjoy the sunshine again.  The High School anglers were chomping at the bit to hit the water and test their luck on a beautiful sunny weekend.  With water temps starting to rise they were hoping to catch a lot of fish.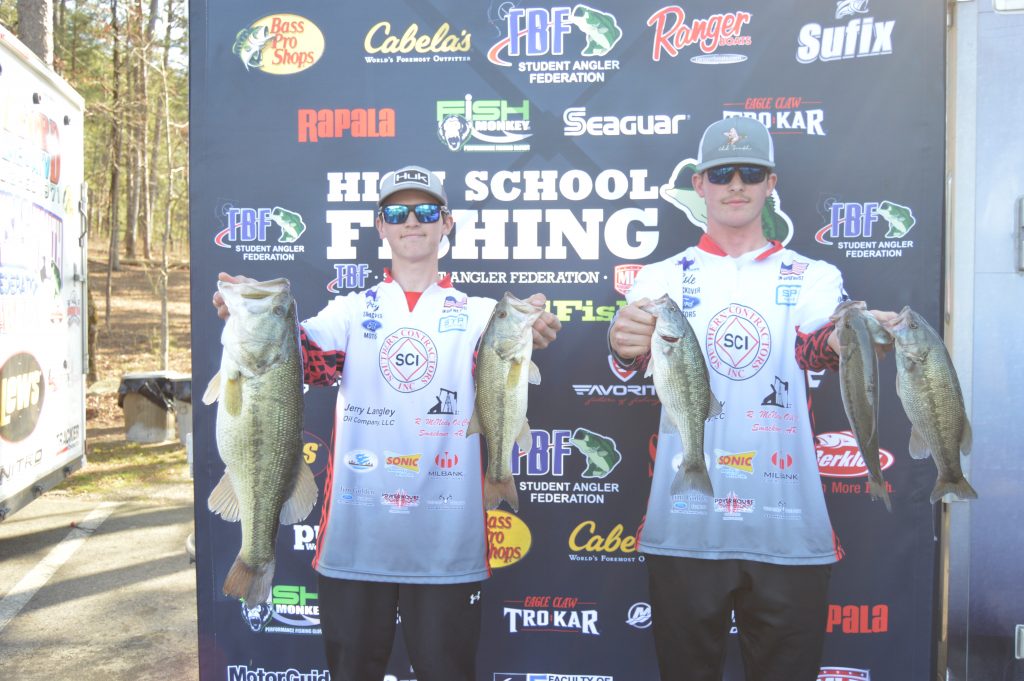 Trey Darden and Cole McNeely from the Smackover Buckaroos caught a five fish limit that weighed 12-07 pounds.  Included in that limit, was the biggest bass of the tournament at 6-12 pounds.  That big fish propelled them over the top to help them win the SAF Arkansas High School State Championship.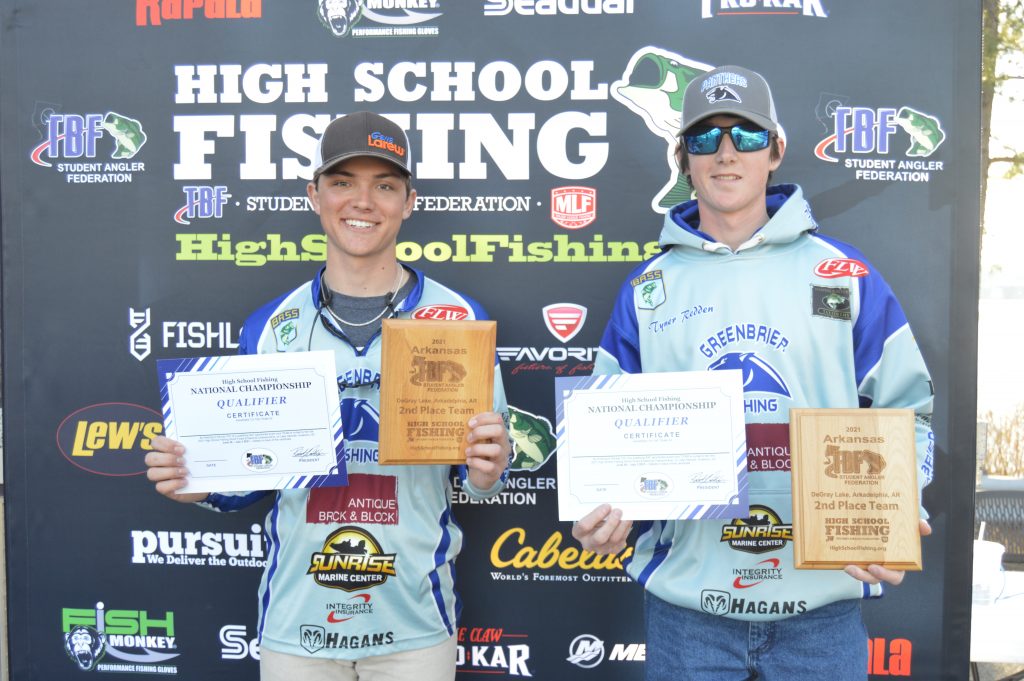 Taking second place was the Greenbrier High School team of Tyner Redden and Sawyer Henderson.  They weighed in a nice bag of fish that topped the scales at 10-14 pounds.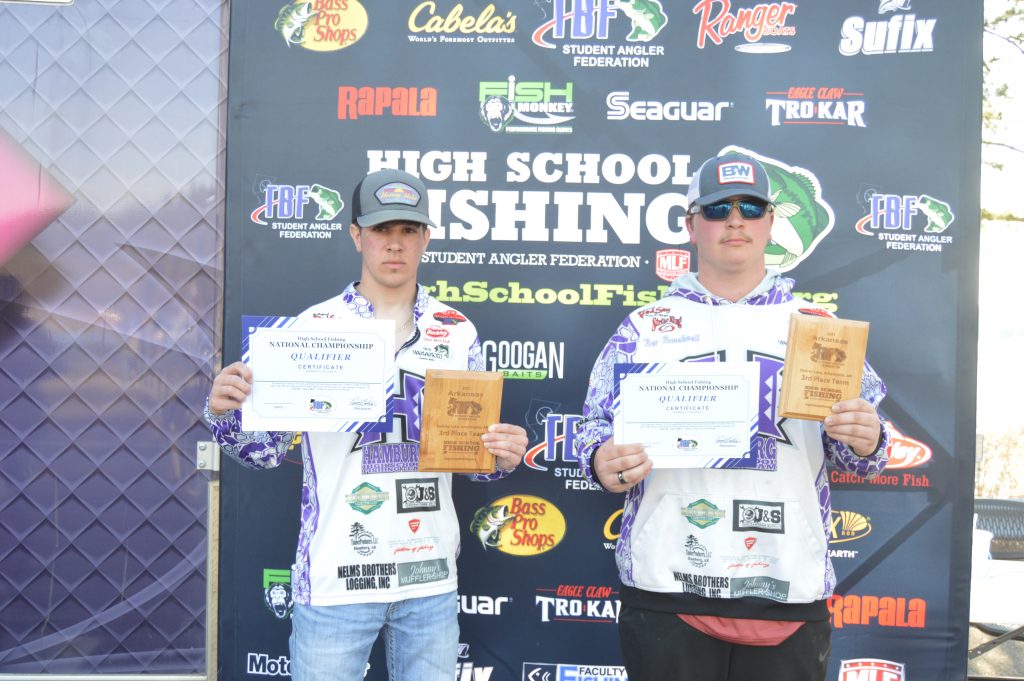 Brantley Anders and Ben Brockwell of Hamburg High School placed third with 9-03 pounds.  Rounding out the top five teams were Collin Morris and Blake Townsend with 9-01 pounds, and Caleb Faulkner and Jared Brandon with 8-15 pounds.
The teams reported catching their fish on several different baits.  Most were caught on crankbaits, jigs, chatterbaits and even a few on the Alabama Rig.  Most of the teams said they fished in three to ten feet of water in the backs of the shallower rocky pockets.
For full results click HERE.  The photos from this event can be found on our SAF High School Fishing Facebook Page.