A great turn out of seventy-eight teams converged on Lake Lanier this past weekend to settle the SAF GA High School State Championship.  The weather changed about three different times in the week leading up to the event.  As the weigh in progressed it was obvious that the bite was tough for the young anglers.  There were ten limits weighed in and it took 9.14 pounds to make the seventh place cut to get into the upcoming National Championship event.
The team of Elijah Benson and Braedon Hubbard took top honors back to Dawson County with a nice 15.05 limit.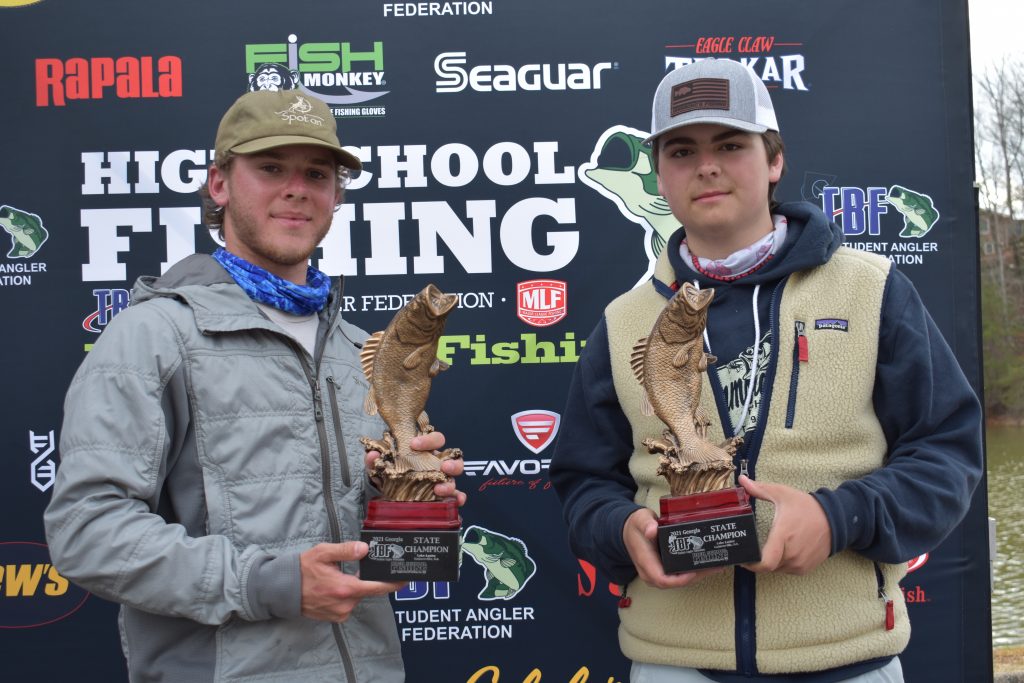 The Kings Ridge team of Jake Ryan & Nick Wallace finished second with 13.08 pounds.  Taking third place was Coby Thompson and Bently Floyd from Union County High School with 11.05 pounds.  Taking fourth and fifth place were Jackson & Owen Moss with 11.03 pounds and Nolan Wilson and Austin Miller with 10.12 pounds.  The last two National Championship qualifying spots belonged to Cameron Elliott and Jacob McCann with 10.05 pounds and Aspen Martin and Jett Strickland with 9.14 pounds.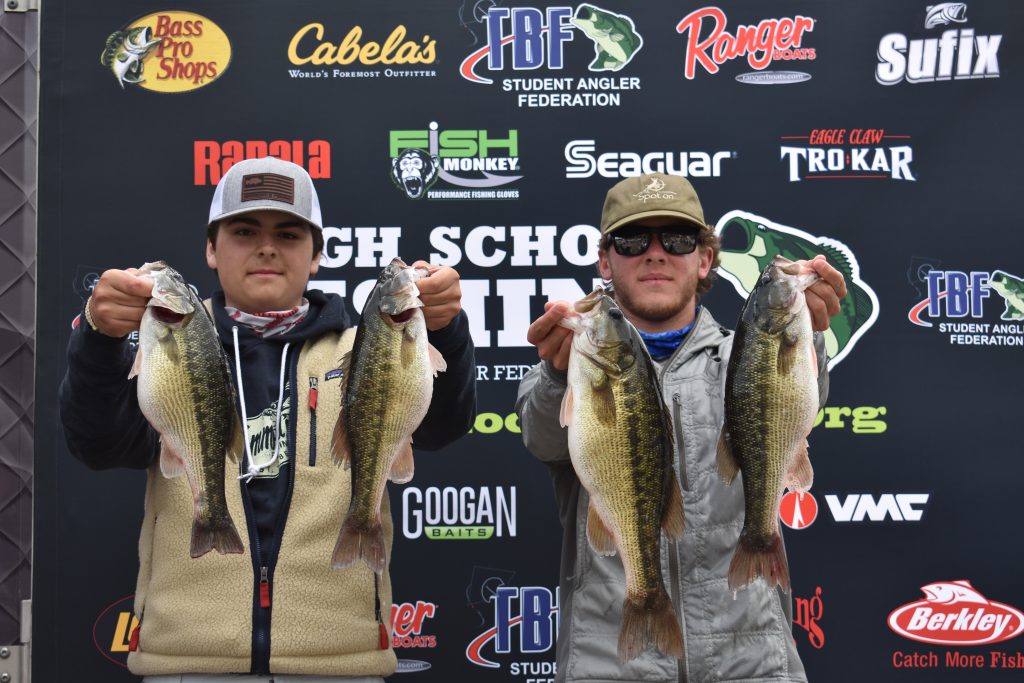 Anglers caught their fish on a variety of patterns and depths throughout the day.  Swimbaits, chatterbaits, jigs, jerkbaits, crankbaits and Texas rigged worms all caught fish and the deepest fish were caught was about 40 feet and some fish came within inches of the shoreline.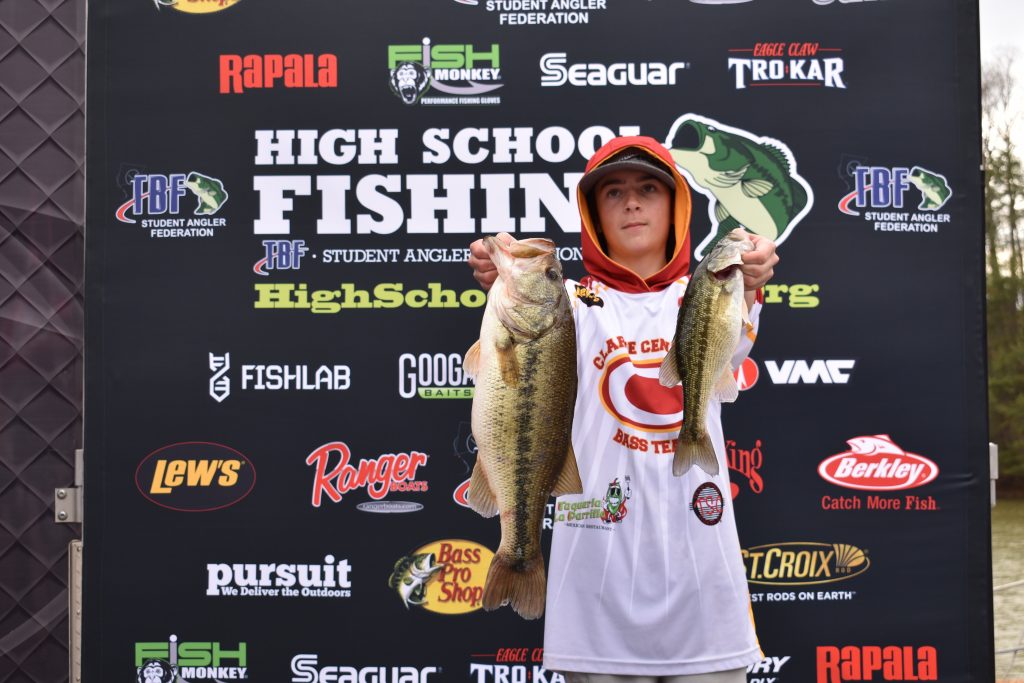 Full Results are posted on the website Click HERE and all the photos can be seen on our SAF High School Fishing Facebook page.