The Illinois High School Championship was held on June 5th at Rend Lake. With temps in the 90's, it was a tough day of fishing. Even with the high temps, several teams still managed to bring in a five fish limit to the scales, winning a Berkley 5 Alive prize.
Andrew Conrad and Peyton Rose with Flora High School Bass Club took 1st place with 13lb. Andrew and  Peyton also took home the prize for Big Fish, two Lews reels.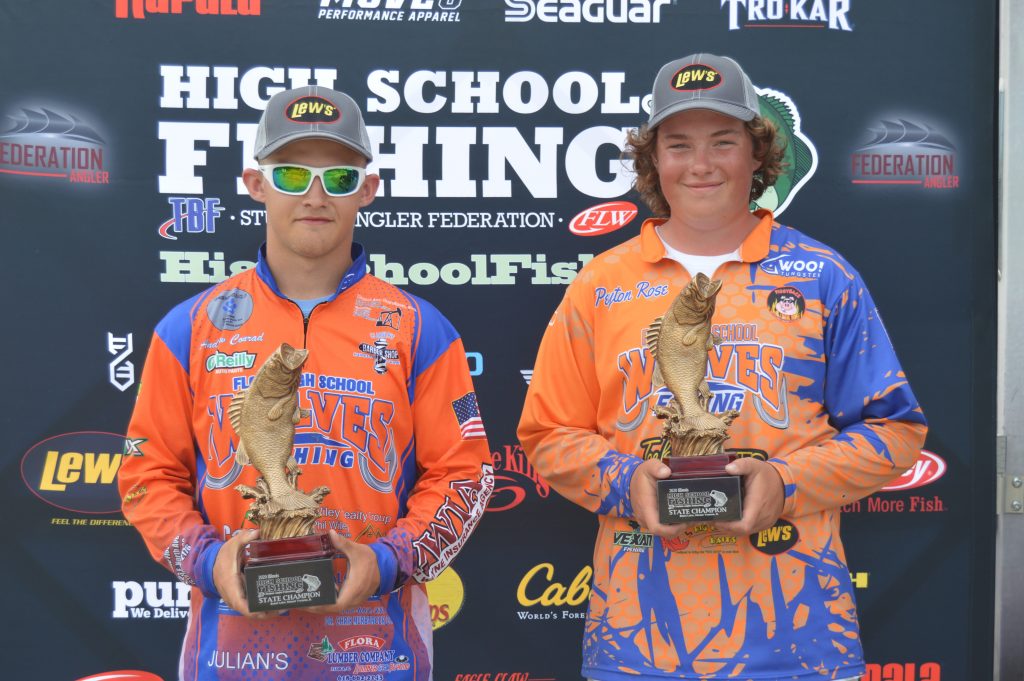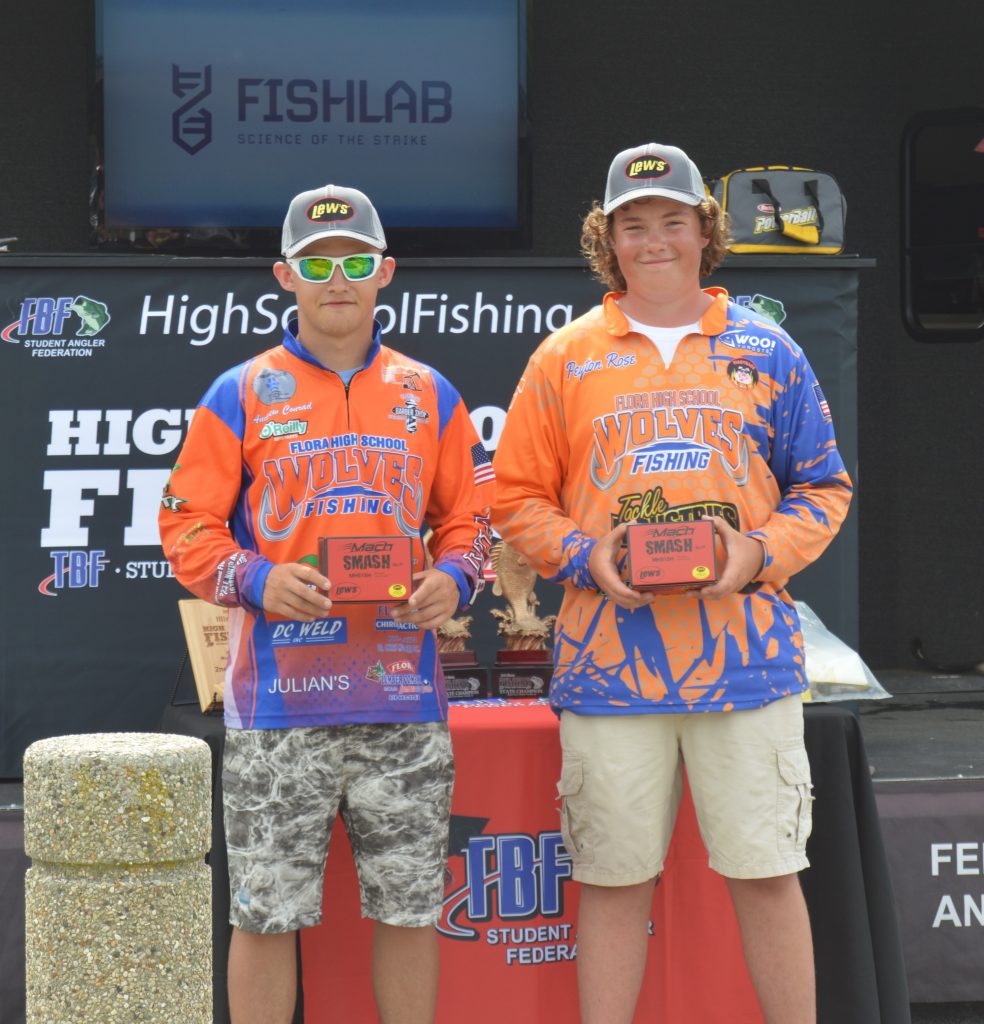 In 2nd place was Kye Garver and Dillon Holden from Christopher High School Bearcats with 9-14.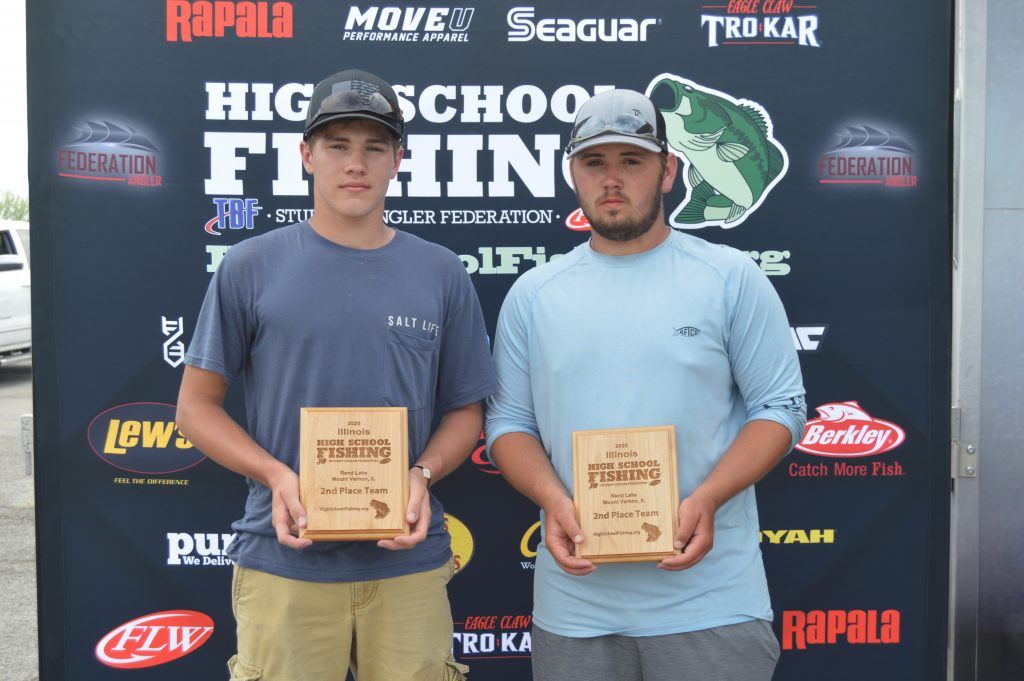 Taking 3rd place was Trey McKinney and Emerson with 9-09.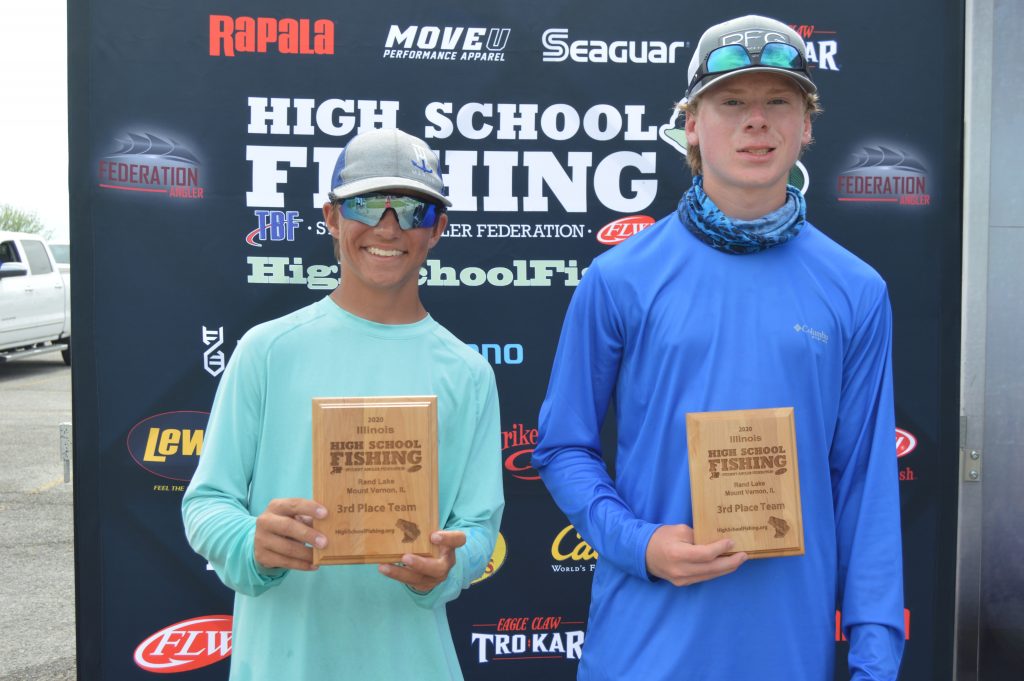 We would like to thank our sponsors, volunteers and boat captains for making this event possible.
For full results CLICK HERE