Strong storms and heavy rains pushed through the region around Brookville Lake just prior to the High School State Championship on June 5th.  More than five inches of rain fell on Thursday before the event, making water levels rise and the water turned a bit muddy and piles upon piles of debris cluttered the launch ramps, dock areas and the back of a lot of the bays and pockets.  But as always, even in tough and unusual conditions, somebody is going to find and catch a good bag of fish.  That is exactly what the Angola High School team of Drake Brown and Connor Tonkel did as they brought in one of the few, five fish limits.  Their final weight was exactly ten pounds and earned them the SAF Indiana High School State Championship trophies.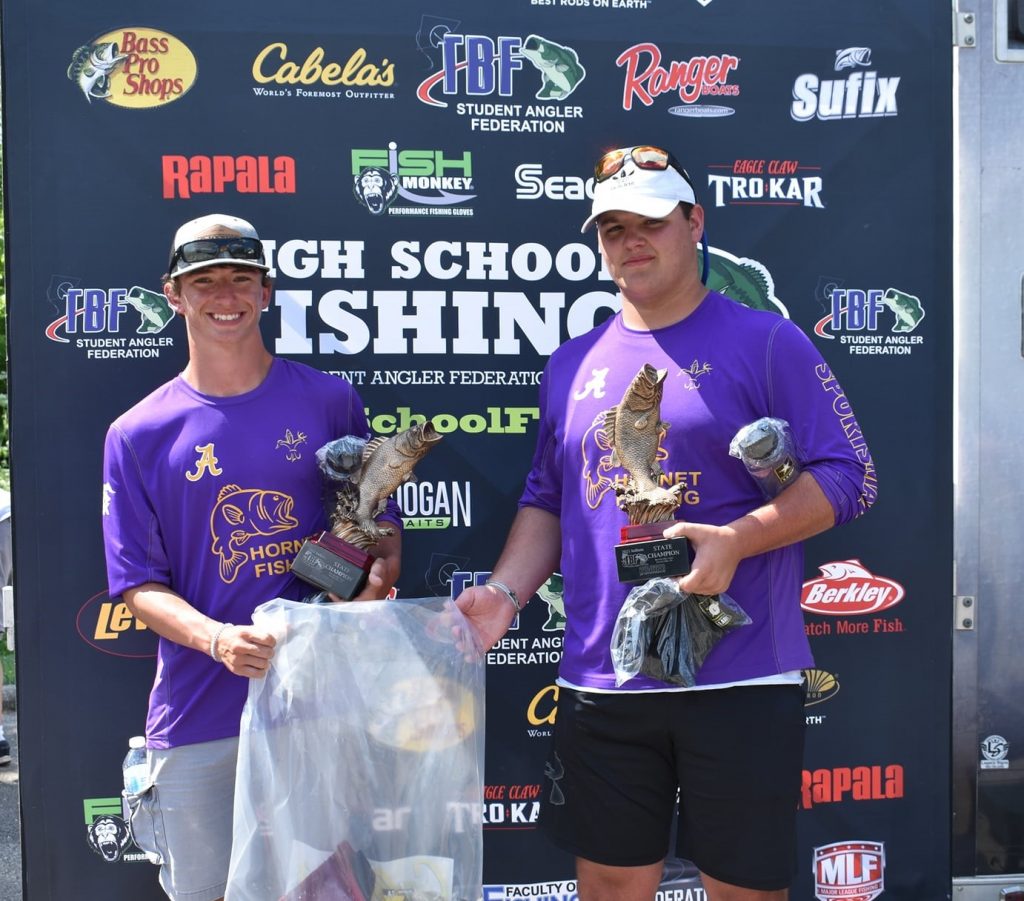 Second place belonged to the Indiana SAF team of Donnie Hoskins and Henry Fleetwood for their weight of 9-09 pounds.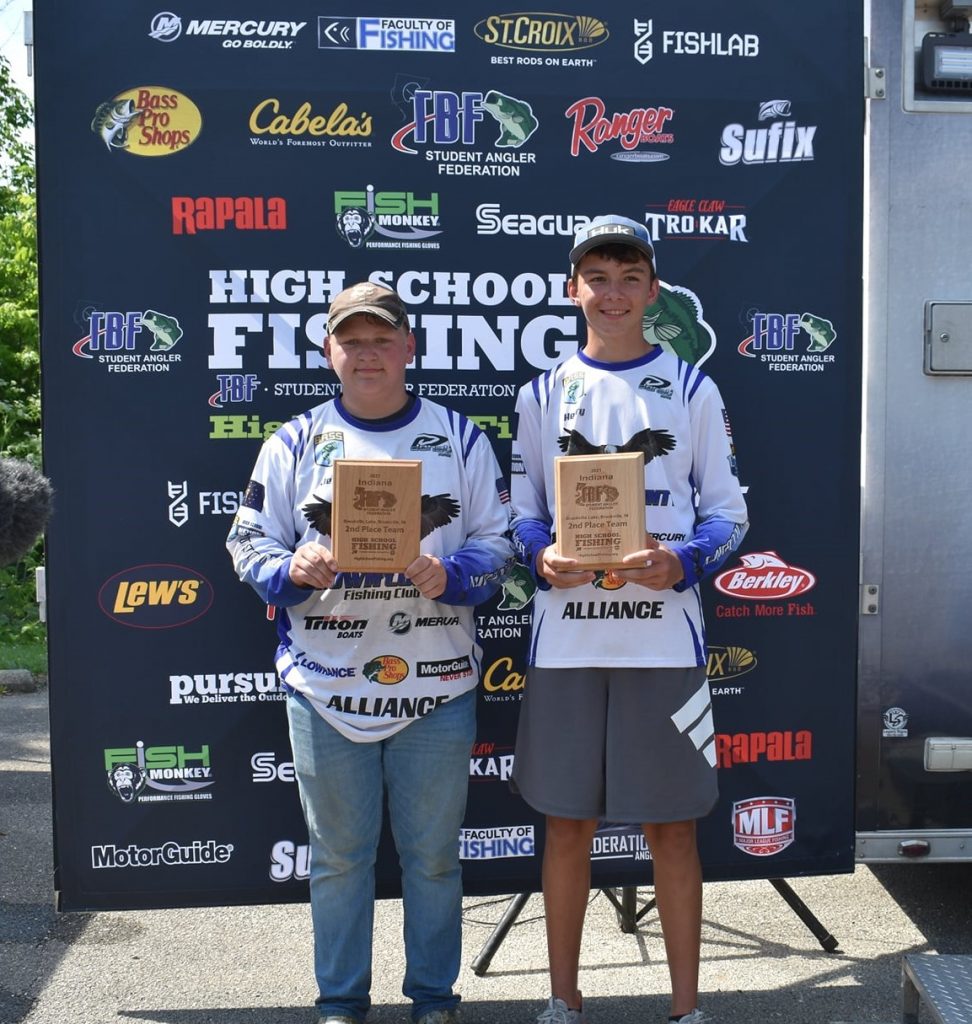 Third place finishers were the team of Dylan May and Brady Westrich, from Brownsburg High School, for their 9-01 final weight.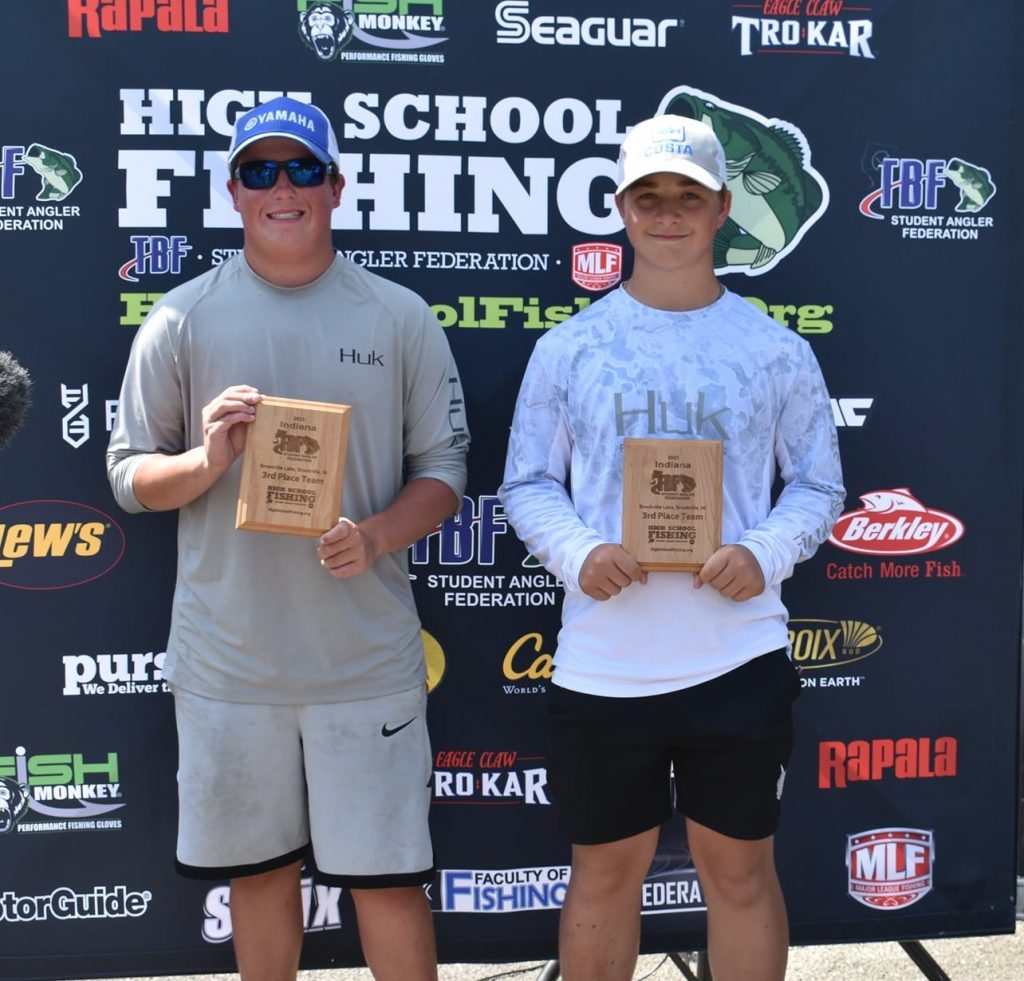 Ryan Seitz and Brady Osborn from Southeastern Bass Anglers finished fourth with 7-14 pounds and Hunter Coats and Ethan Sarault finished fifth with 7-09 pounds.
The Lew's Big Bass Award went to the team of Travis Ely and Jaxon Popp for their 3-13 lunker, which earned them a $200 Lew's Gift Card.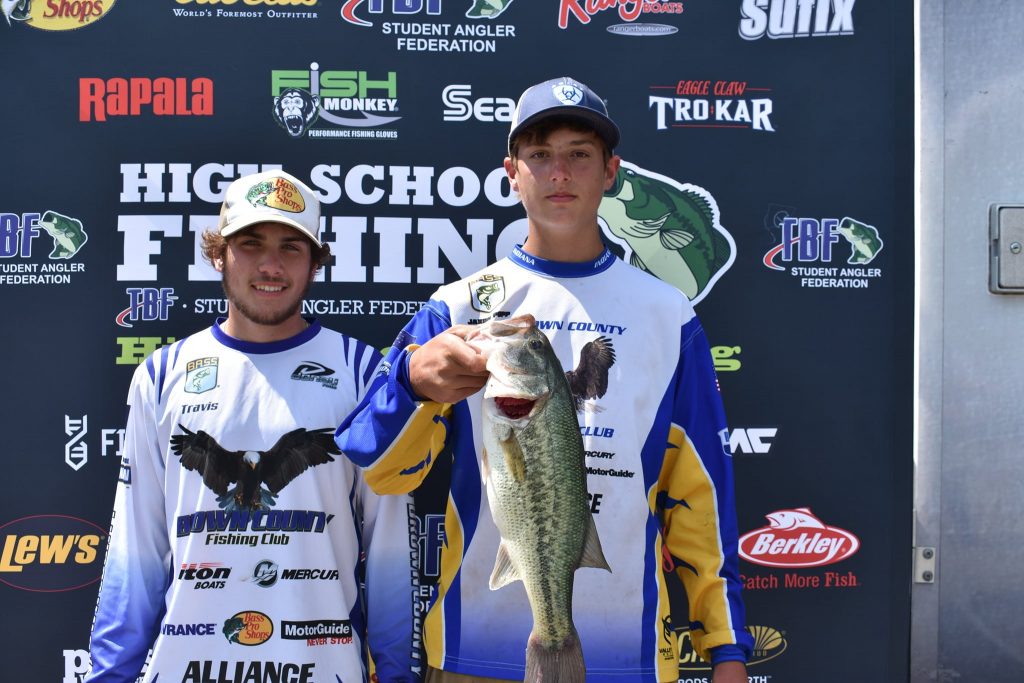 Most anglers reported catching their fish between three and ten feet of water.  Many of the anglers were using spinnerbaits, jigs, worms and crankbaits or Ned Rigs to catch their fish.
Our World Finals and National Championship are just around the corner.  Both events are scheduled for June 30-July 3 at Lake Hartwell in Anderson, South Carolina.  Hope to see all of you there.