After four qualifying events that averaged over two hundred and twenty-five teams per qualifier, the GHSA group was ready to crown a Champion at Clarks Hill this weekend.  A total of one hundred and nine teams qualified from the four events to come and participate in the final event at Wildwood Park.  After a three-hour fog delay on Saturday morning the teams were finally able to get on the water a little after 9 AM.  Most anglers said it did not take long to catch their fish, once they got started.
The Bainbridge Basscat team of Bowynn Brown and Shane Dill took home the Championship trophies with a catch of 16 pounds and 12 ounces.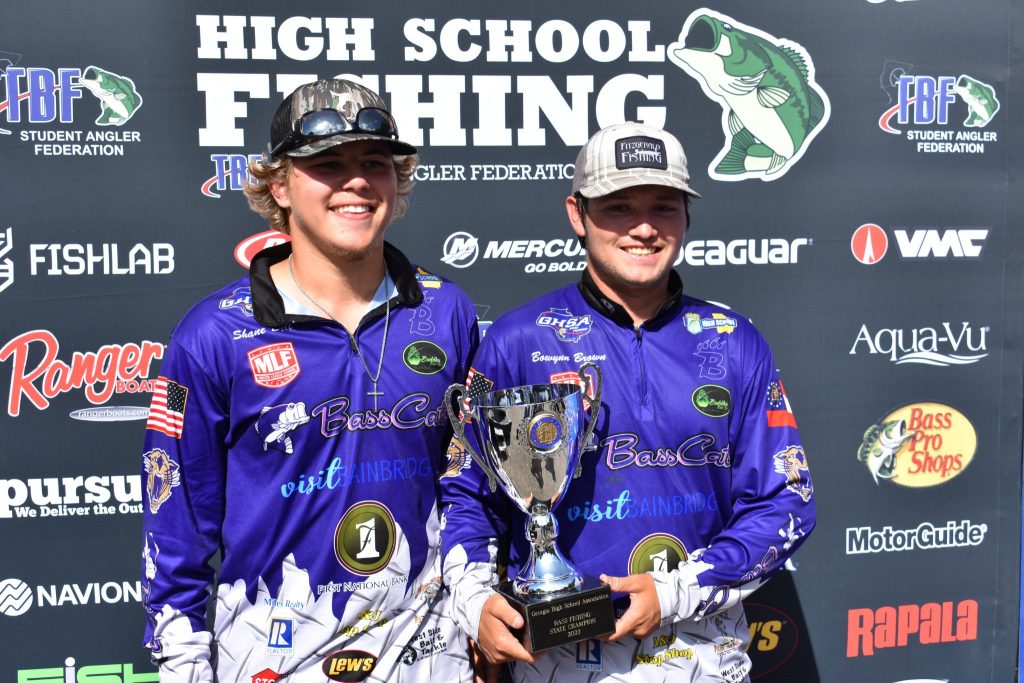 Second place belonged to Bacon County Red Raider team of Mason Boatright and Lane Kinlaw with 12 pounds and 08 ounces.  One ounce behind them, in third, was the Alexander Cougar team of Trent Hammock and Carter Seabrook with 12 pounds 07 ounces.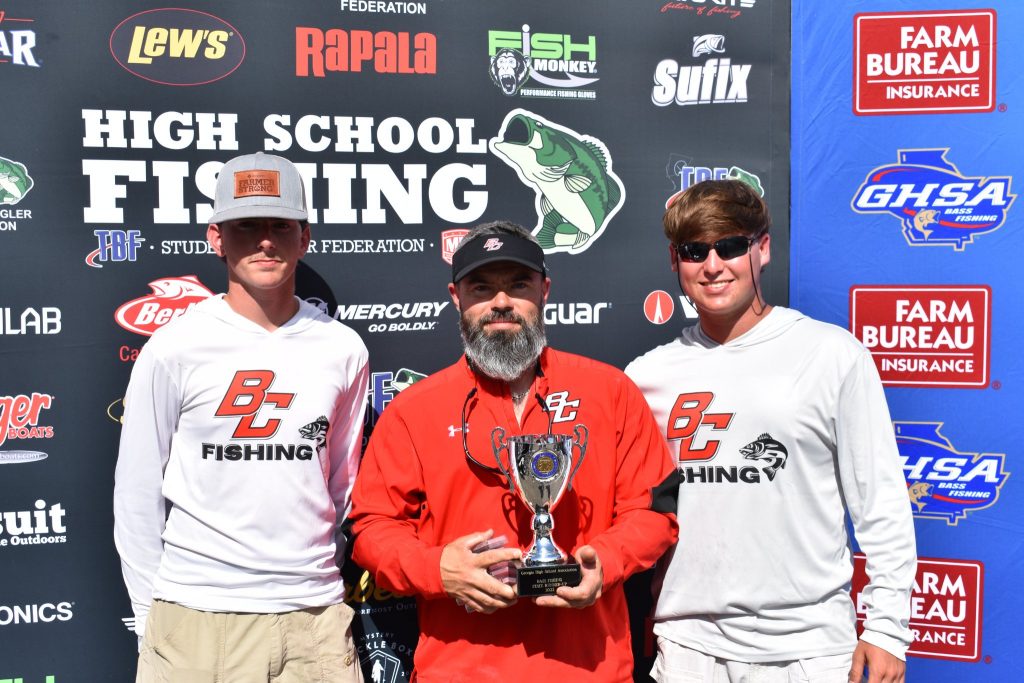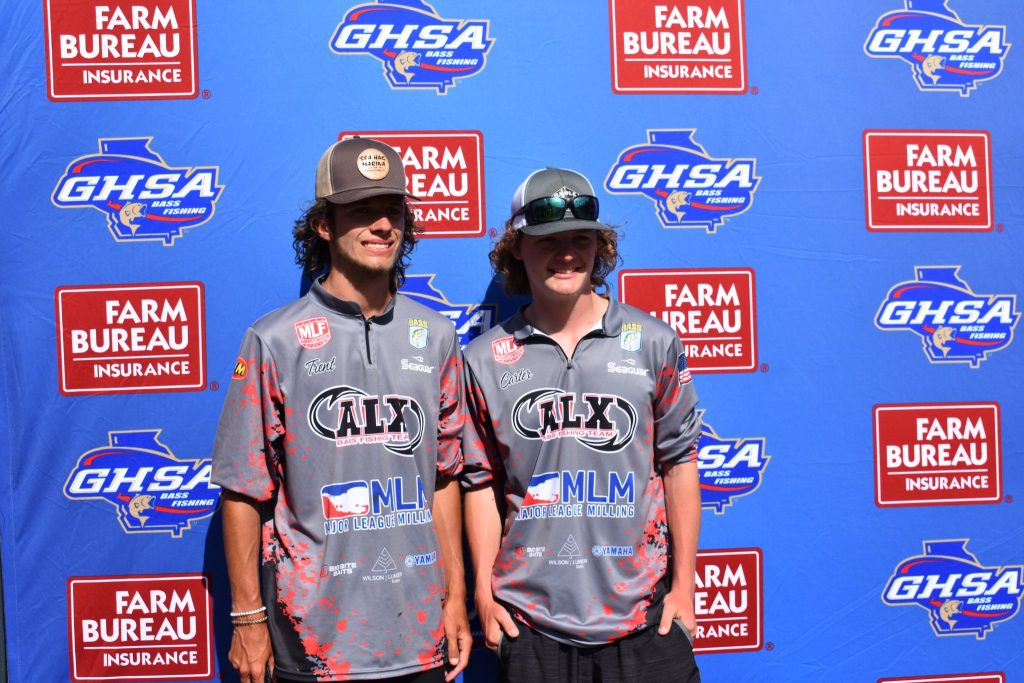 These three teams were also awarded a berth in the upcoming SAF High School National Championship.  Rounding out the top five teams were Fisher Carver and Jack Reeves with 12-03 and then Caden McMillian and Krystyn Garrett with 11-15.  The team catching the Biggest bass was the Richmond Hill team of Savannah and Carson Goode with a giant lunker weighing 5-09 pounds.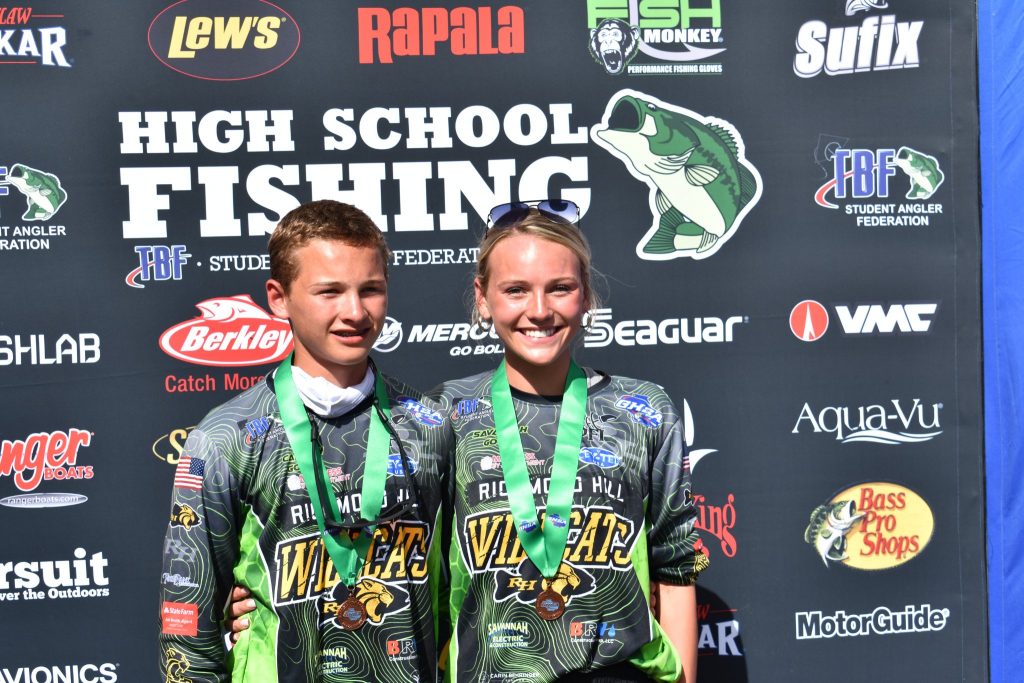 Most of the anglers were fishing really shallow water while throwing a Fluke, Trick worm, Ned Rig, Jug, or some form of topwater bait.  Congratulations to all the teams that participated in the GHSA Program in 2022. For full results and photos CLICK HERE