The weather was wet and overcast but the fishing was excellent. All teams were able to bring in sizable 5 fish limits. The smallmouth fishing was hot to start the morning as most teams opted for the quick limit. As the clouds broke with about 2 hours left, the teams shifted to the largemouth bite with most teams able to upgrade size.
The team of Brenton Vinton and Chase Martin came out on top with a huge limit  of fish that weighed 18.5 pounds, fishing early for smallmouth and then going for largemouth late in the morning.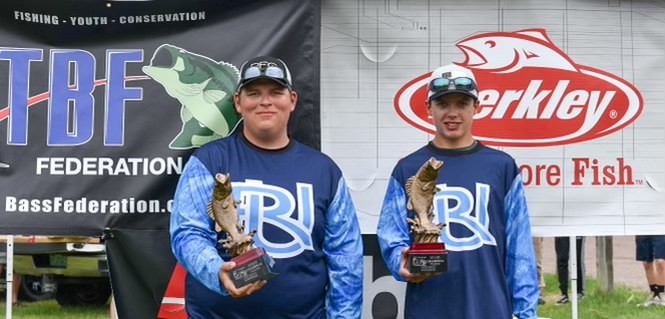 Last year's champs, Andrew Goodrich and Matt Safer,  straight off their good finish at Lake Hartwell came in second with a five fish limit of 16.8 pounds.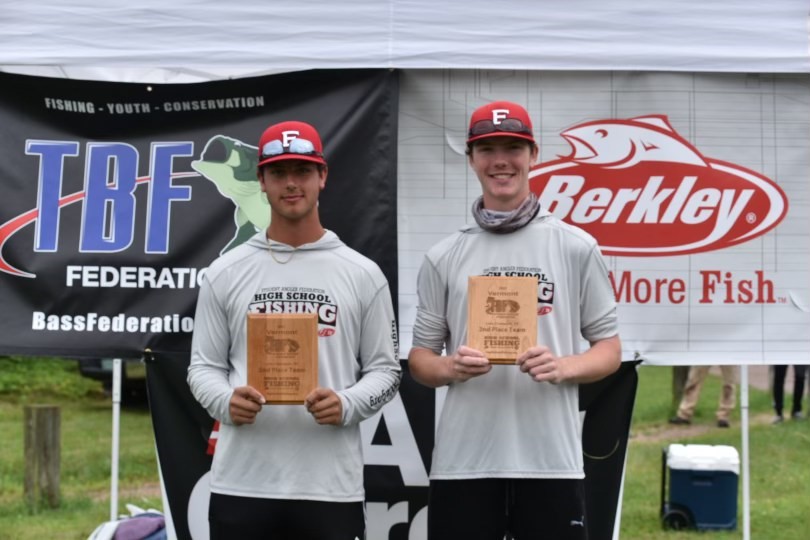 In third place, the always consistent team of Jake Labelle and Hunter Navari with a five fish limit of 16.2 pounds. Jake and Hunter said they were going to swing for the fences and were on a good largemouth bite but the overcast morning slowed their flipping bite.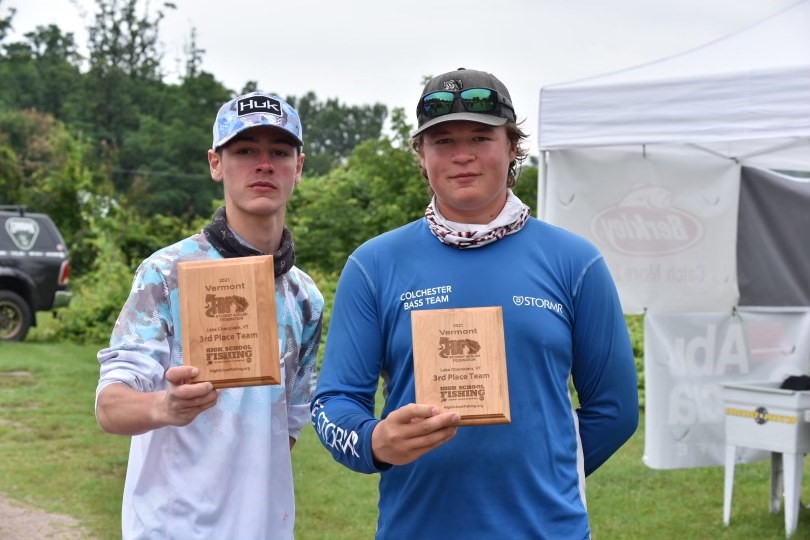 Baits of choice were dropshot and top water Ned rigs  for the smallmouth bass. Most of the largemouth came off flipping baits and bladed jigs. Overall every team's skill sets showed as many teams caught fish in a multitude of ways.  All teams were greeted with many spectators at the weigh in and the local news broadcast.
Huge Thanks goes out to all the parents and boat captains!