The North Dakota State Championship was held Saturday, August 14, 2021 at Lake Audubon.  It was a beautiful day for fishing!  The skies were sunny and clear with a cool temp of 58 degrees at launch, but temps heated up throughout the day to a warm 95 at weigh-in.
1st Place and 3-Time ND State Champions –Team Bullinger – Logan and Ryan Bullinger weighed 5 bass at 16.47 pounds.  Team Bullinger had a new teammate this year.  Ryan Bullinger, 7th grader and younger brother to Logan, moved up to the high school team now that their older brother, Brandon, graduated.  Team Bullinger earned their spot at the 2022 National Championship next Summer and are very excited to compete at that level again.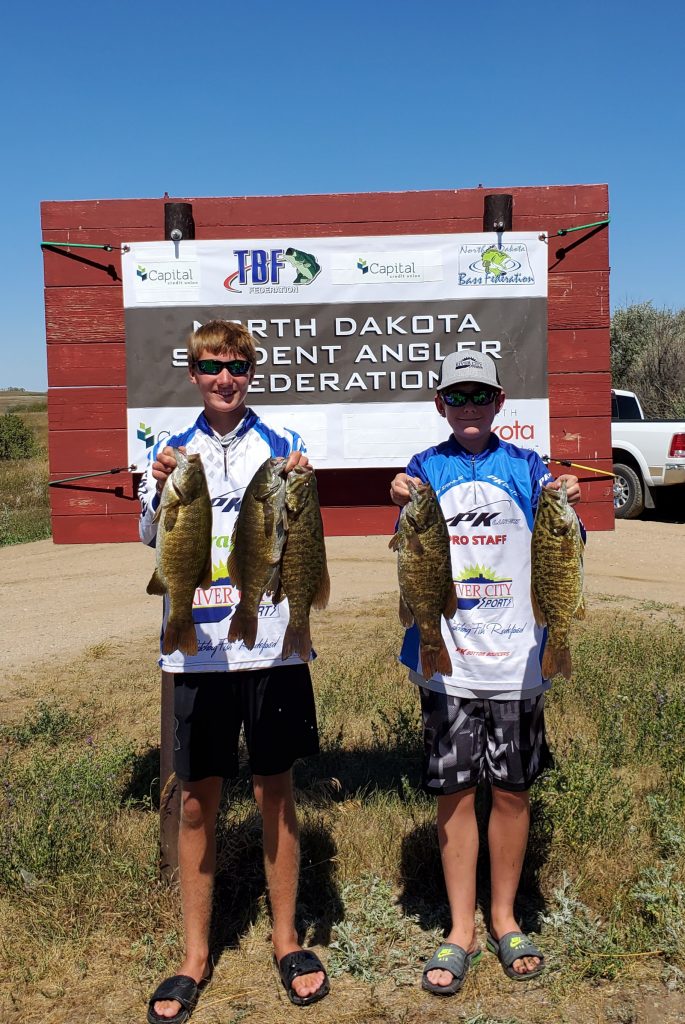 2nd Place went to Brayden Selzer and Austin Janz weighing 5 bass at 16.10 pounds. Selzer and Janz held the lead during weigh-in until the very end and fell short by just ounces.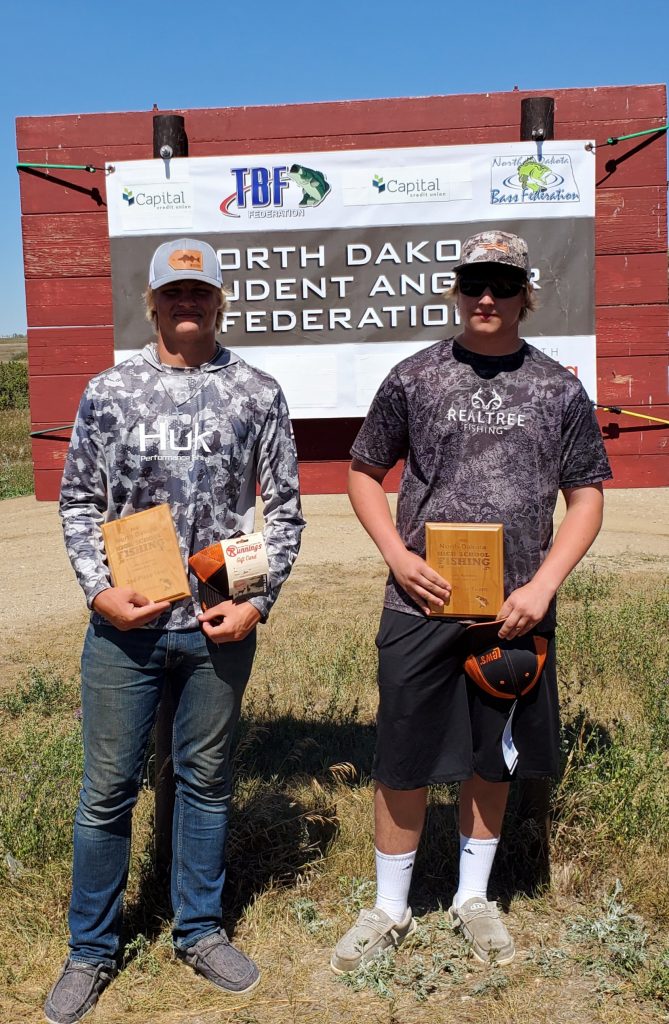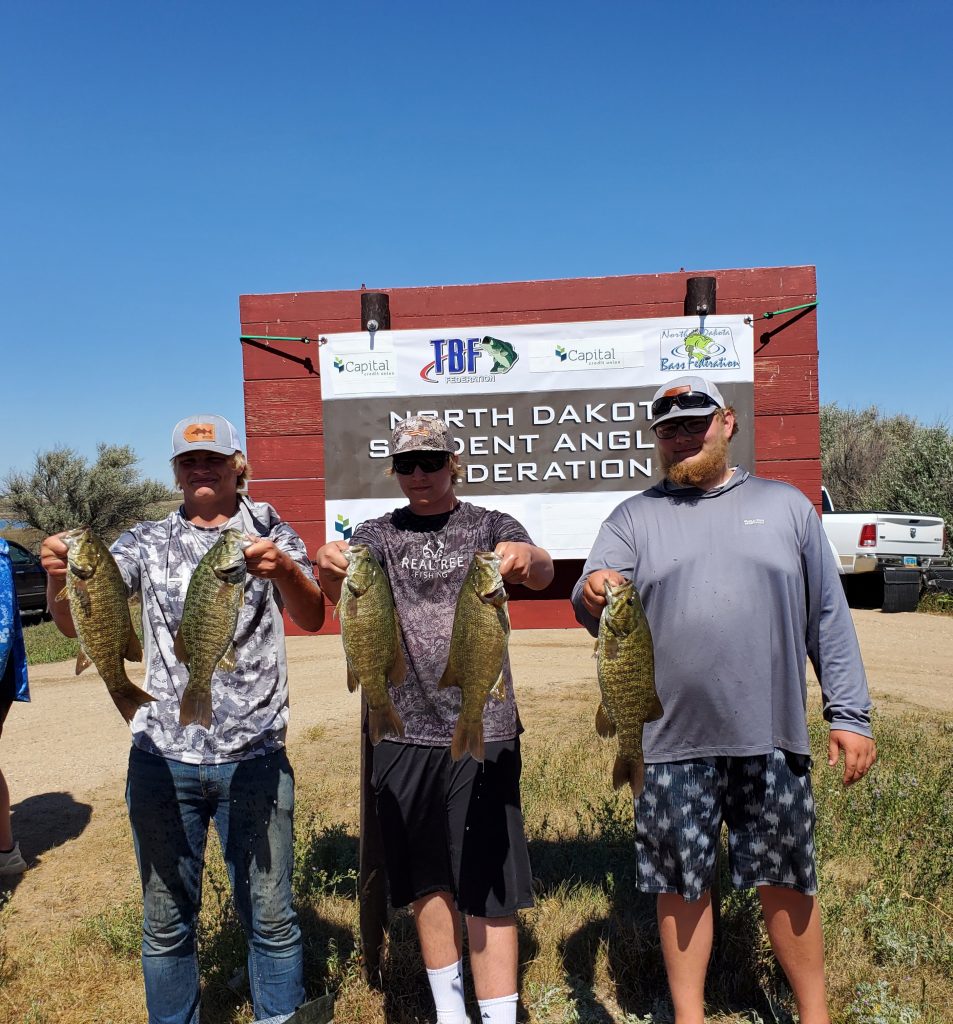 3rd Place went to Alex Martel and Evan Hendrickson weighing 5 bass for 15.96 pounds.  Martel caught the biggest bass of the state championship weighing 4 pounds.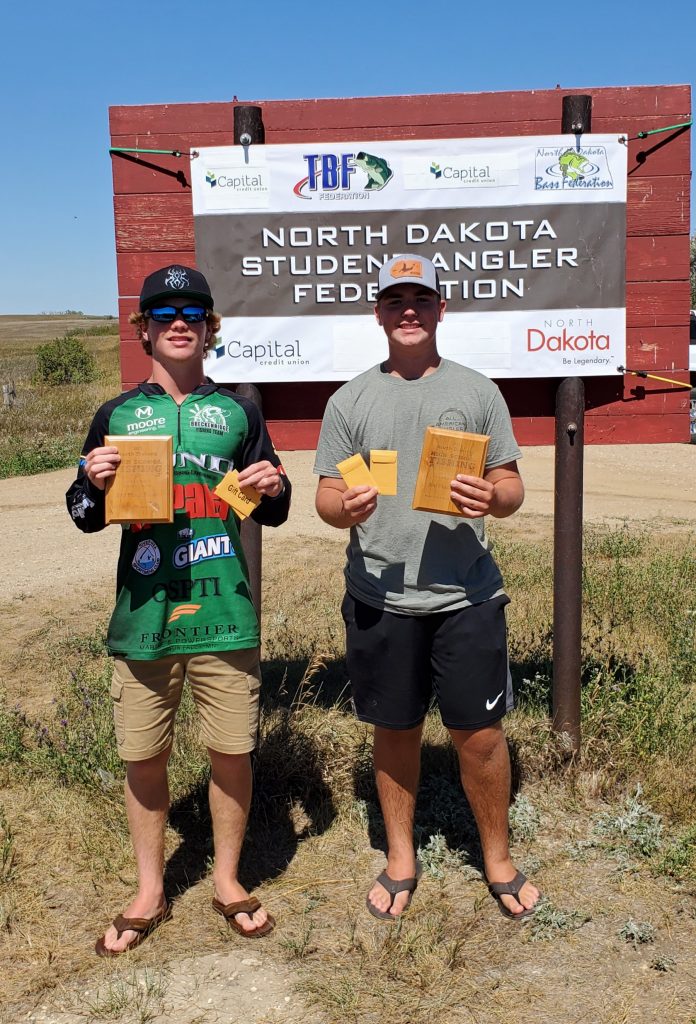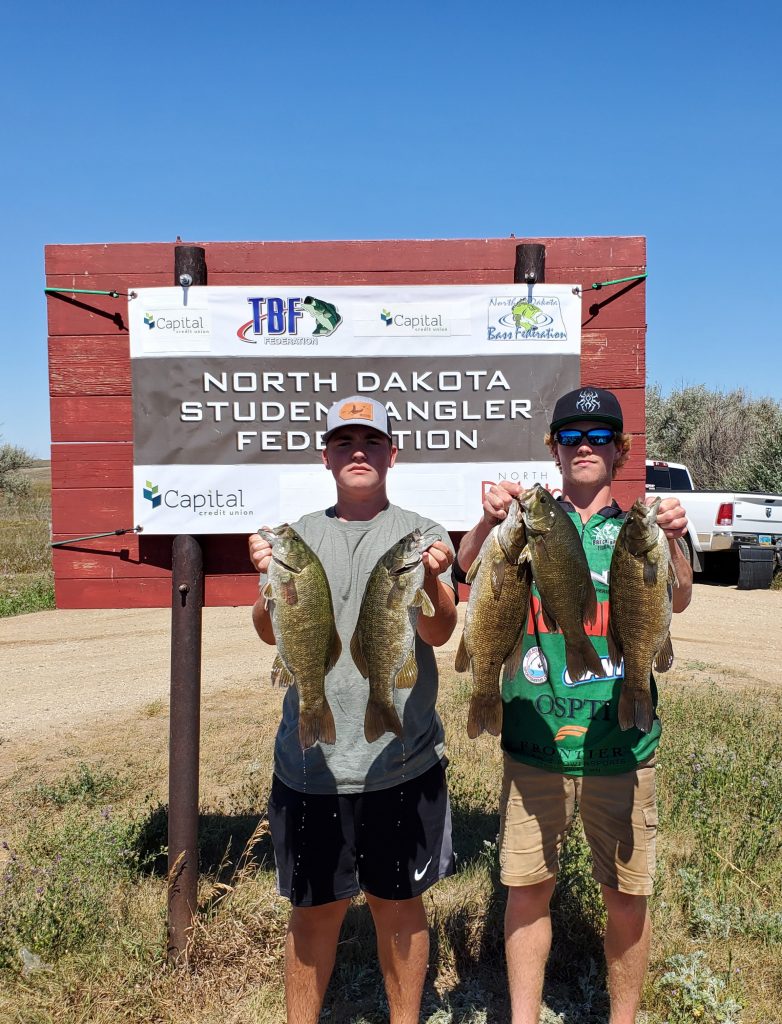 All teams and anglers did a great job keeping all bass alive – not one bass was lost!  Thank you to all parents and boat captains for helping these student anglers compete at the North Dakota High School Fishing State Championship.