We were finally able to get a weekend that had some pretty nice weather. Anglers came from all over the state of Indiana to compete in the Student Angler Federation High School State Championship at Lake Patoka, out of Hoosier Hills Marina.  Sixty teams competed to try and qualify for the six spots ion the High School Fishing National Championship coming up this June in Lacrosse, Wisconsin.
The Rose City fishing team of Henry Vincent and Ross Peacock brought 17-10 to the scales to secure the win.  Their limit was anchored by a big 5-11 largemouth.  Second place was Brycen Bergman and Aybram Moore for their limit that weighed 15-02 pounds.  Just three ounces behind second, was Wyatt Wise and Aaron Spurgeon in third with 14-15 pounds.  Parker Hill and Boston Williams anchored fourth with 12-15 and Abygale Boyd and Hunter Trainor rounded out the top five with 12-06 pounds.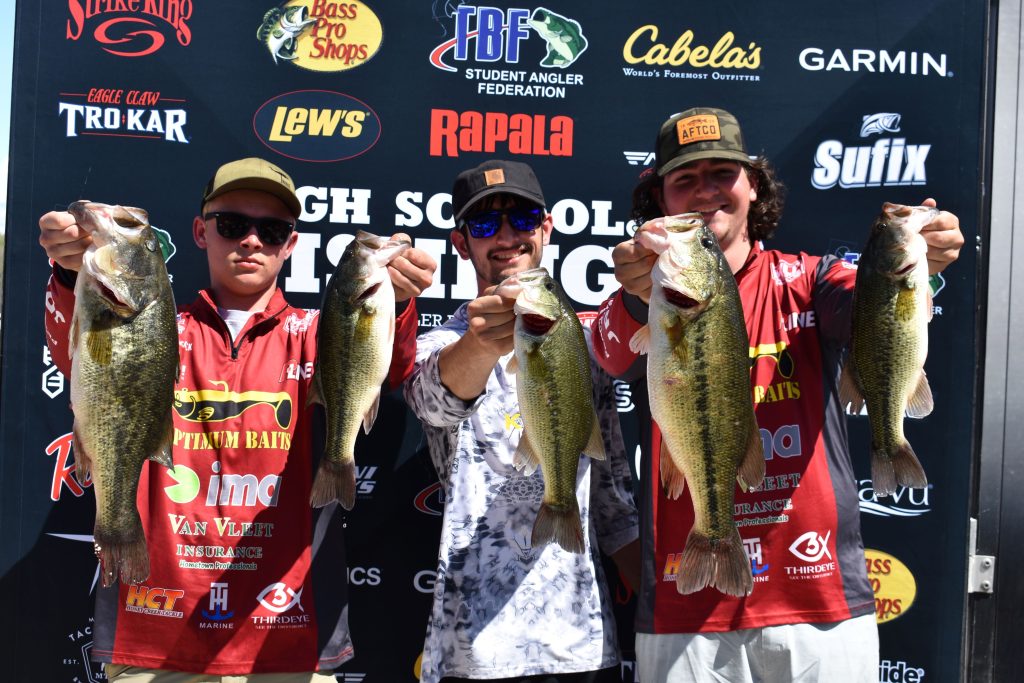 Anglers were catching quality fish, as the fish were moving up shallow to spawn.  Several teams had at least one four-pounder in their bag as they crossed the scales.  The Big Bass of the event belonged to Caleb Caldwell and Riggs Caldwell for their only fish, which weigh 6-05.  They received the Lew's Big Bass Award of two Lew's Reels for their catch.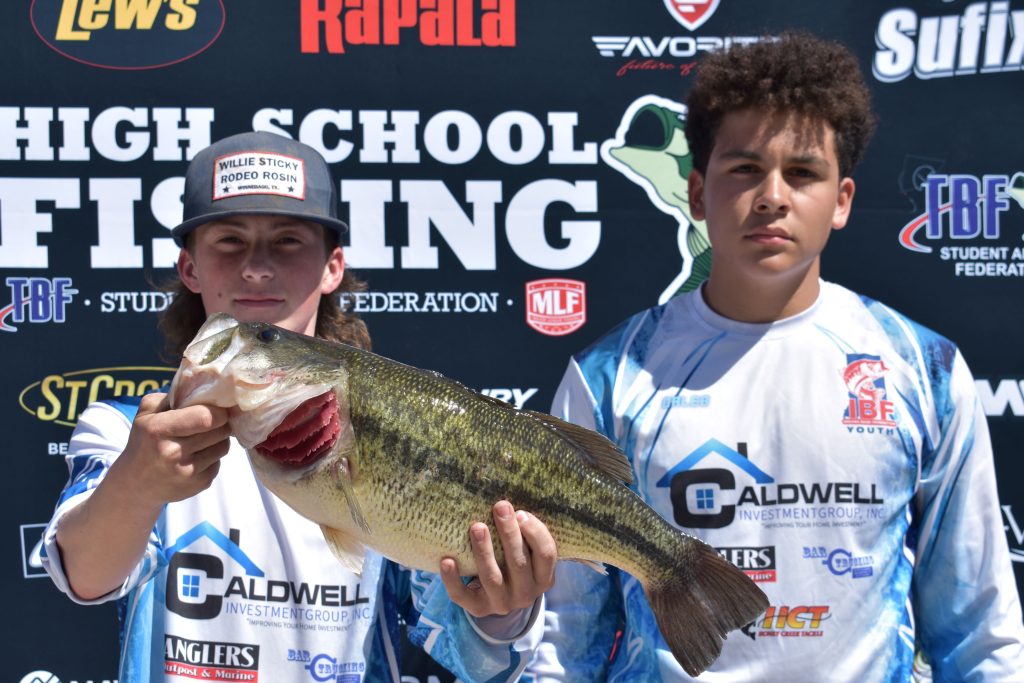 Most all teams talked about catching fish in less than three feet of water.  Many said they were throwing topwater baits, spinnerbaits, chatterbaits or jigs to catch their fish.  Some of the teams talked about sight fishing for their fish.  Most reported that it took at least a half-hour to an hour or more to convince most of those bedding fish to bite.
For all the results and photos from this event please CLICK HERE