The Kansas TBF Junior & High School state qualifier tournaments were held on Saturday, April 22nd at Melvern Lake. After keeping an eye on the weather all week, the decision was made to launch as scheduled. It was a chilly 34 degrees with light winds at takeoff but warmed (?) up to almost 54. Winds in the late morning made the main lake a bit bumpy but manageable.
After the National Anthem, the teams lined up, had their live wells and PDFs checked, and off they went. One team had trolling motor and big motor issues and fished in the protected launch cove.
There was a total of seven, five fish limits weighed in that included a mix of largemouth and smallmouth.
The brother and sister team of Colton & Cydney Hutchinson had the winning bag that weighed 13.67 lbs. They plan on fishing the High School championship in Wisconsin next month and plan on fishing as co-anglers in the TBF National Semi Finals at Wilson Lake, September 30th-October 1st .
Second place was the team of Gavin Essex and Hayden Seume with a total of 11.48 lbs.
Third place was Cayden Harmon and Will Shepard with 11.42 lbs.
All fish were released alive.
There were two Junior teams that entered the tournament. One team did not have a legal fish. The winning team of Denney & Lawler-White had one fish for 2.10 lbs.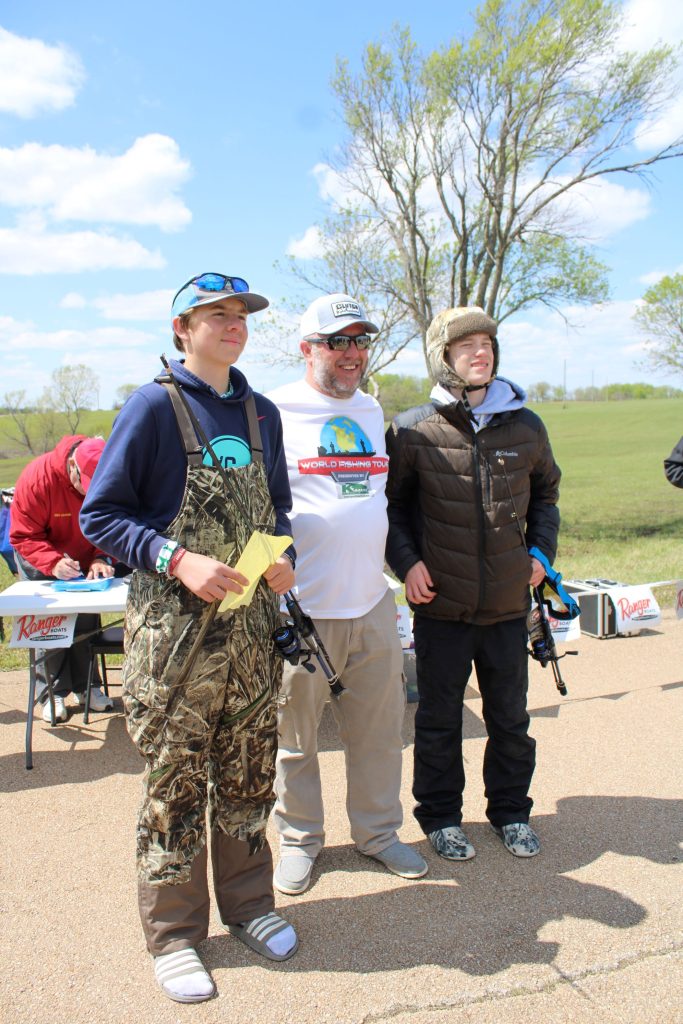 Trophies, plus Lew's rod and reel combos from TBF KS were presented to all the winning teams. Also, rod & reel combos and rod socks were donated by Doman's Outdoors in Lyndon, KS for door prizes.
Thanks to all the boat captains, parents, volunteers, and supporters for making this event a great success.