The Obion County team of Conner Terry and Matthew Cummings bested the field of Tennessee High School anglers to take home the State Championship trophies with a limit of fish that weighed 13-04 pounds.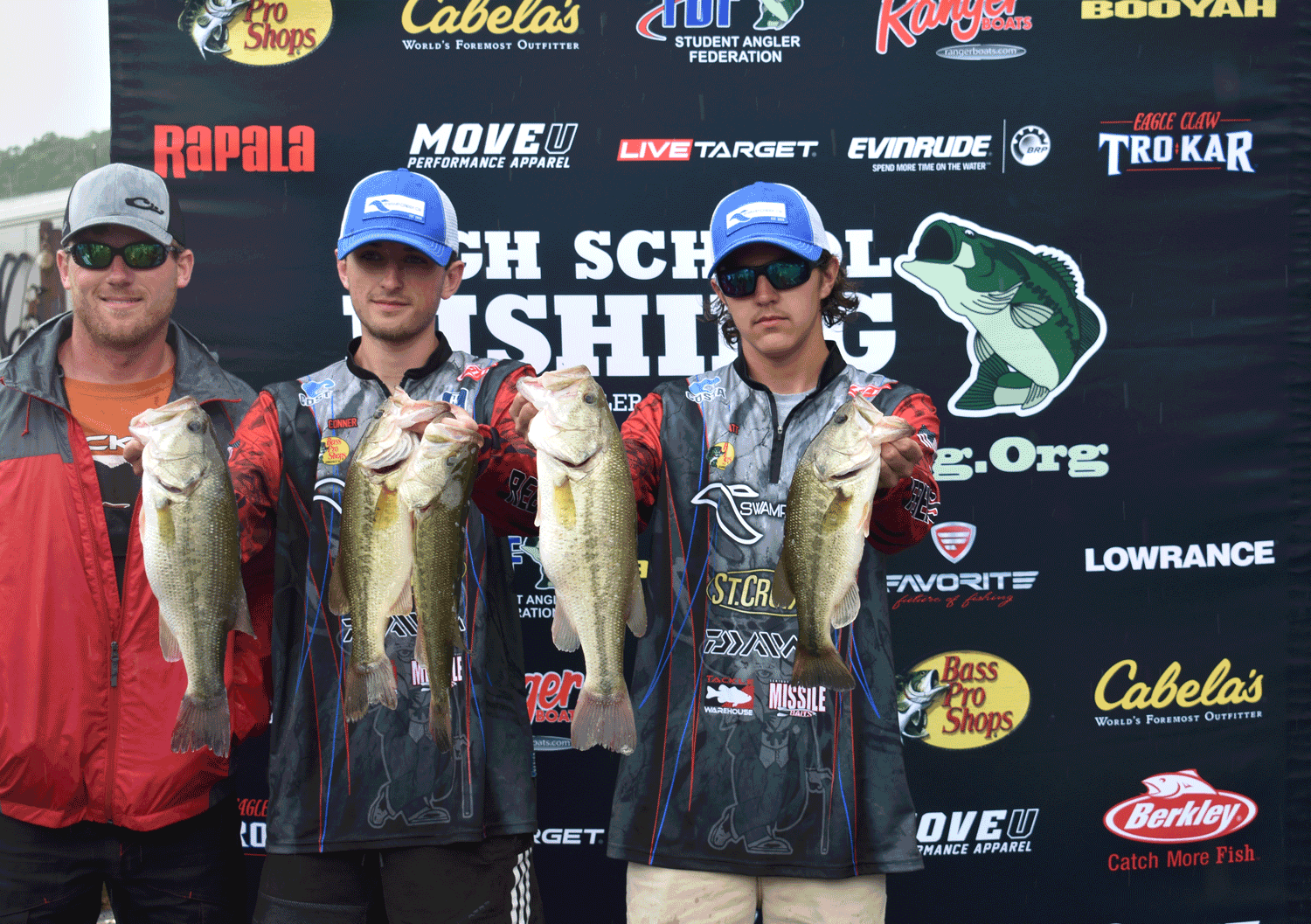 Right behind them in second place was the team of Tyler Finley and Hunter Jones from Mount Pleasant High School with 11-00 pounds.  Finishing in third with 10-04 pounds was Creek Wood team of Adam Vickery and Zach Waller.  Taking the last National Championship qualifying spot in fourth place was Graidon Hensley and Brock Swaw, form Waverly High School with 9-03 pounds.
The Big Bass Award of the day wound up being a tie between two teams, each having a 4-11 pound lunker.   Cory Elks & Drake Hamilton form Obion County High School and Cody Cameron and Carter Bruce from Munford High School were declared the winners in the Bag Bass category.  When talking with the anglers on stage it seemed that the majority of the field was fishing back in the backs of the pockets in anywhere from 1 to 5 five feet of water.  Most were fishing bushes, while a few said they caught their fish in some flooded grass patches.  A large majority of the fish were said to be caught on plastics, jigs, spinnerbaits and a few topwater baits.
To view the photos from this event go to our Student Angler Federation High School Facebook page.
For a list of full tournament results, go to the results page