The Student Angler Federation held the Early Bird Open on Clarks Hill Lake at Wildwood park this past weekend.  There were several local teams as well as several other states represented in the event.  With a rapid weather pattern developing for Saturday afternoon, the anglers knew it was important to catch their fish as soon as they could Saturday morning.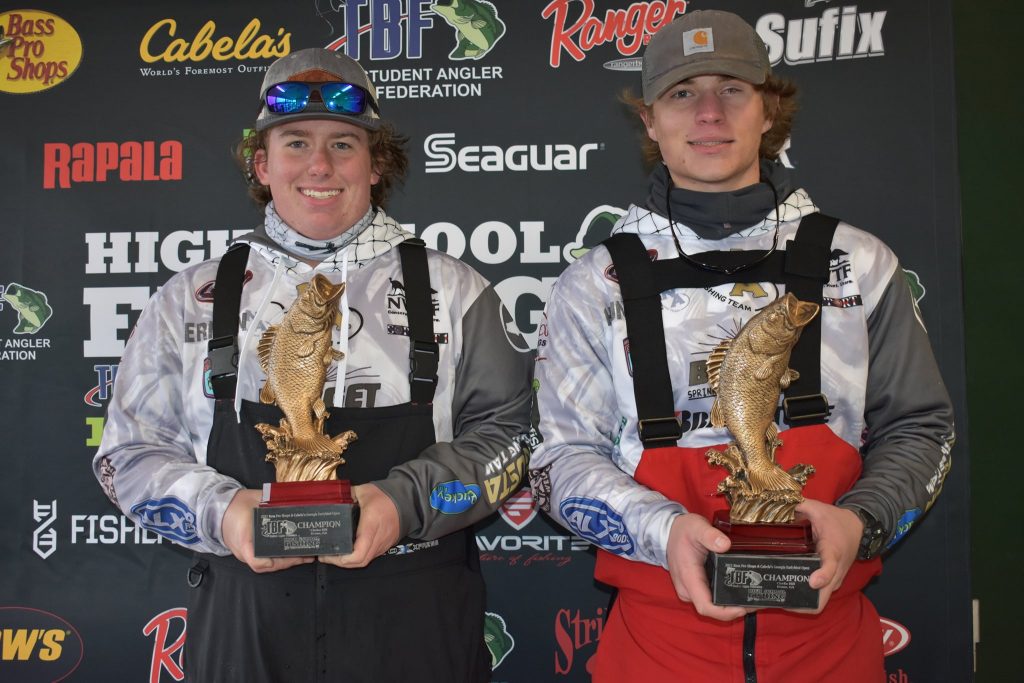 The North Augusta Fishing Team of Hunter Temples and Vernon Reynolds claimed victory with a nice limit that weighed 18-06 pounds.  They caught most of their fish from two to six feet of water fishing jigs around cover.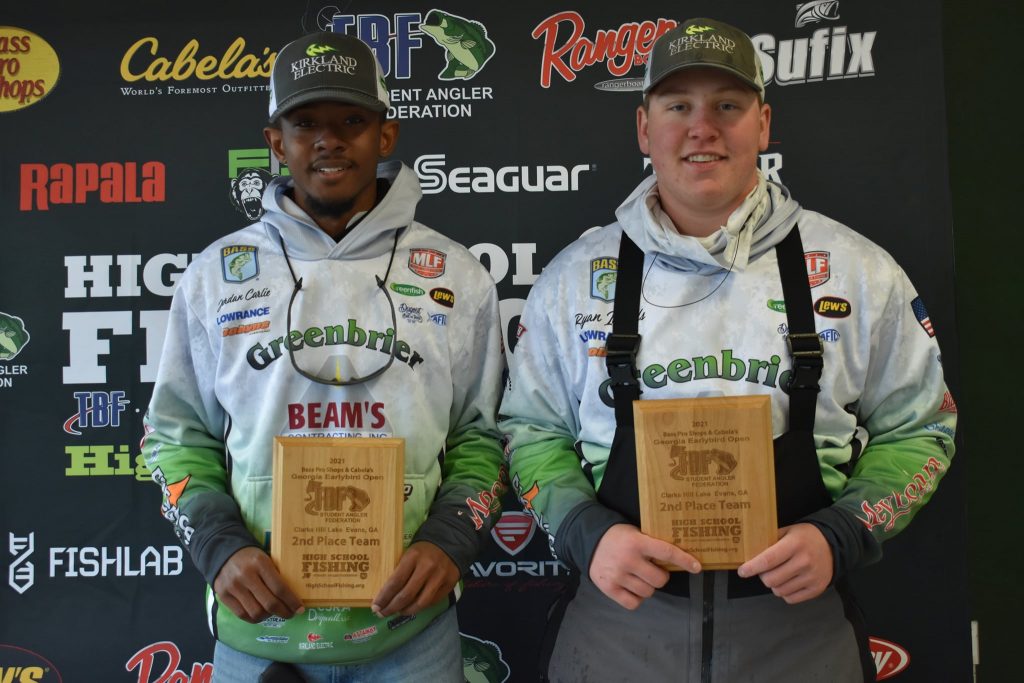 Second place went to Ryan Ingalls and Jordan Carlie from Greenbriar Fishing Team with a limit that weighed 15-04 pounds.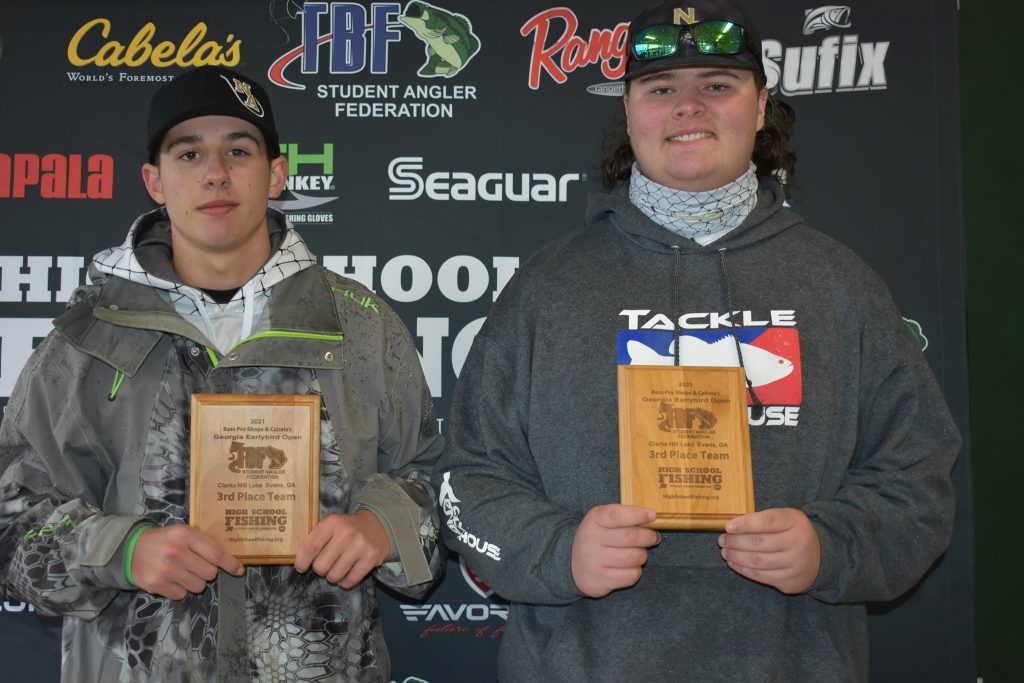 Third place belonged to another North Augusta Fishing Team of Kyler Murray and Wil Ravenscroft with 14-15 pounds.
Completing the top five places were the teams of Bryant Hodge and Christopher Shay with 14-11 and Carson Palmer and Harrison McCall with 14-08 pounds.
Several teams brought good limits to the scales and the field was about split between teams fishing shallow verses teams fishing deep.  Several teams reported fishing docks and rocky banks in two to eight feet of water, using flukes, chatterbaits, spinnerbaits and Texas rigged worms to catch their fish.  Other teams were saying that they were catching their fish in water from twenty to forty foot deep on A-Rigs, drop shots and Carolina Rigs around brush piles and other deep cover.
The top three teams qualified for the High School Fishing National Championship which is set for June 30-July 3 at Lake Hartwell in Anderson South Carolina later this summer. For complete results for this event click HERE and a full group of pictures can be seen on our SAF High School Fishing Facebook page.