Yuma Student Anglers (YSA) was proud to host the 2021 SAF AZ Sate Championship on Sat. March 27th at Mittry Lake. We had teams competing for awards, fishing tackle, scholarships, and the chance to advance to the National Championship and World Finals in South Carolina on Lake Hartwell, as well as a chance to compete as a co-angler at the District 23 Semi Finals in October at Lake Havasu City. As has happened for the two previous years, one of the two teams from Havasu came down and prevailed again. DANG!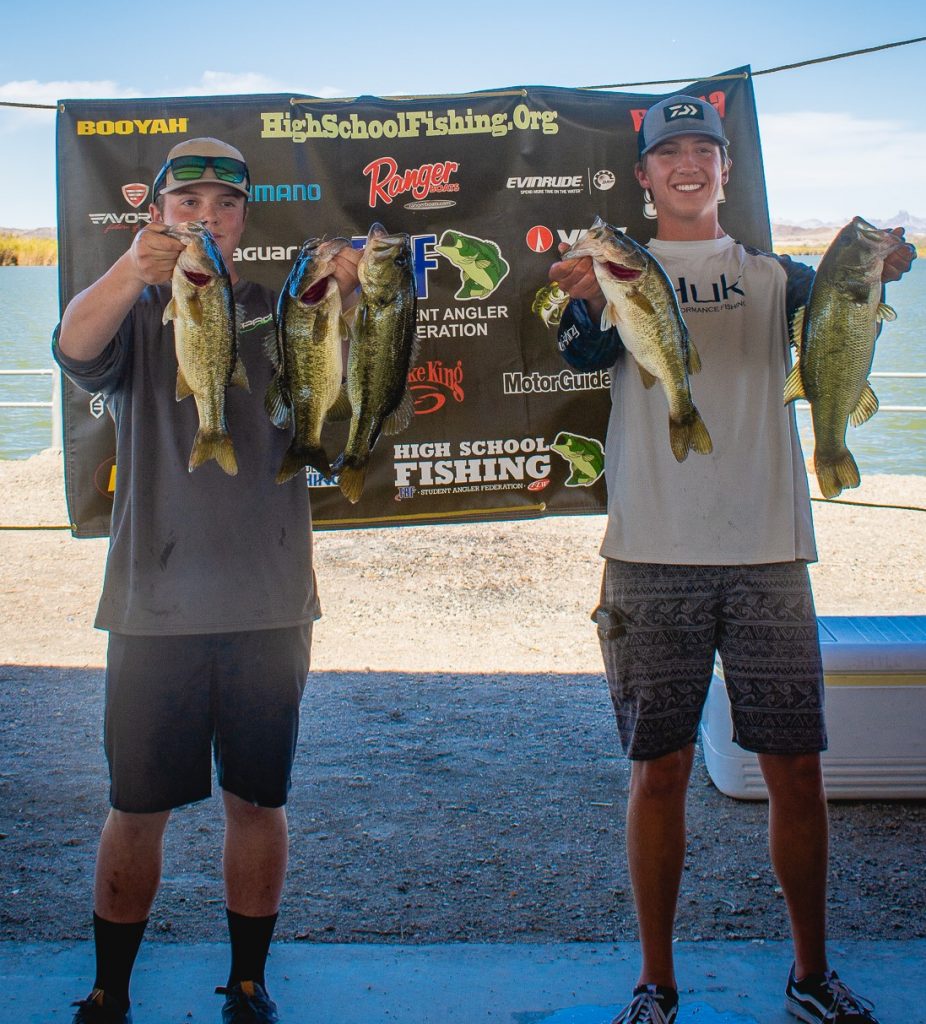 Zachary and Brandon Verbrugge took first with 12.54#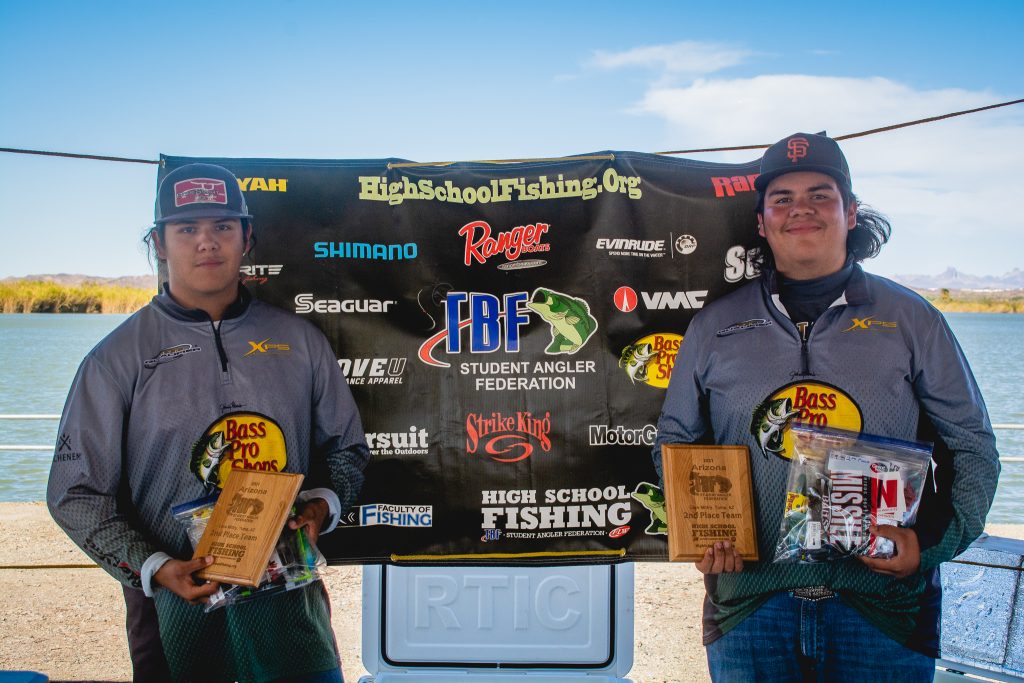 But, teams from Yuma that found biting fish were close. 2nd place went to Jentry and Jerryn Goforth with 10.05#.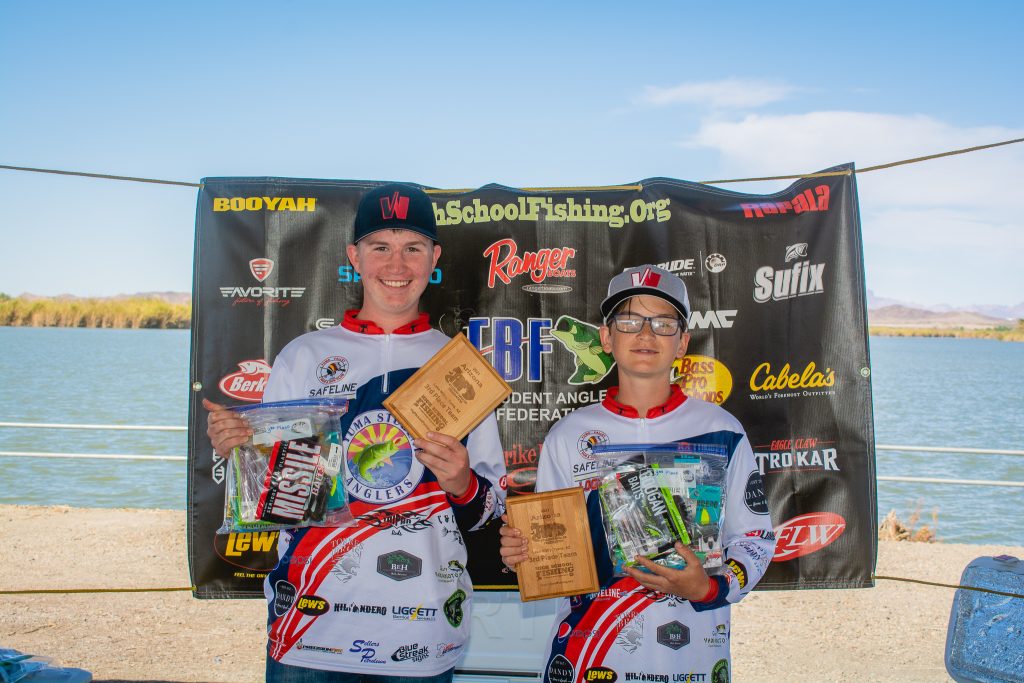 Finishing in 3rd place was Adam Straub and Logan Bathrick with 9.64#.
Yuma prevailed in the big fish category with a 3.99# largemouth bass boated by Wyatt Mellon. It was a tough fishing day, but a fun day overall with food served by our friends at Crossroads Mission. This event could not have happened without the many local individuals and businesses who have sponsored us over the last eight plus years. If you or your high school angler are interested in joining us next season, please contact me Dave Shill at 949-246-6646. CLICK HERE for full results of this event. Go see Yuma Student Anglers on facebook to see what we're about.  To view more photos of the event CLICK HERE .