We finally got to hold the Student Angler Federation South Carolina High School Open and State Championship at Lake Hartwell.  This event had to be rescheduled from February, due to adverse weather conditions.  Neil Paul, the tourism director of Anderson, South Carolina and I worked hard to get a date picked out that would allow any of the teams from out-of-state, that wanted to come down and pre-fish for the upcoming World Finals and National Championship, a chance to come down and look over the lake before our summertime finale.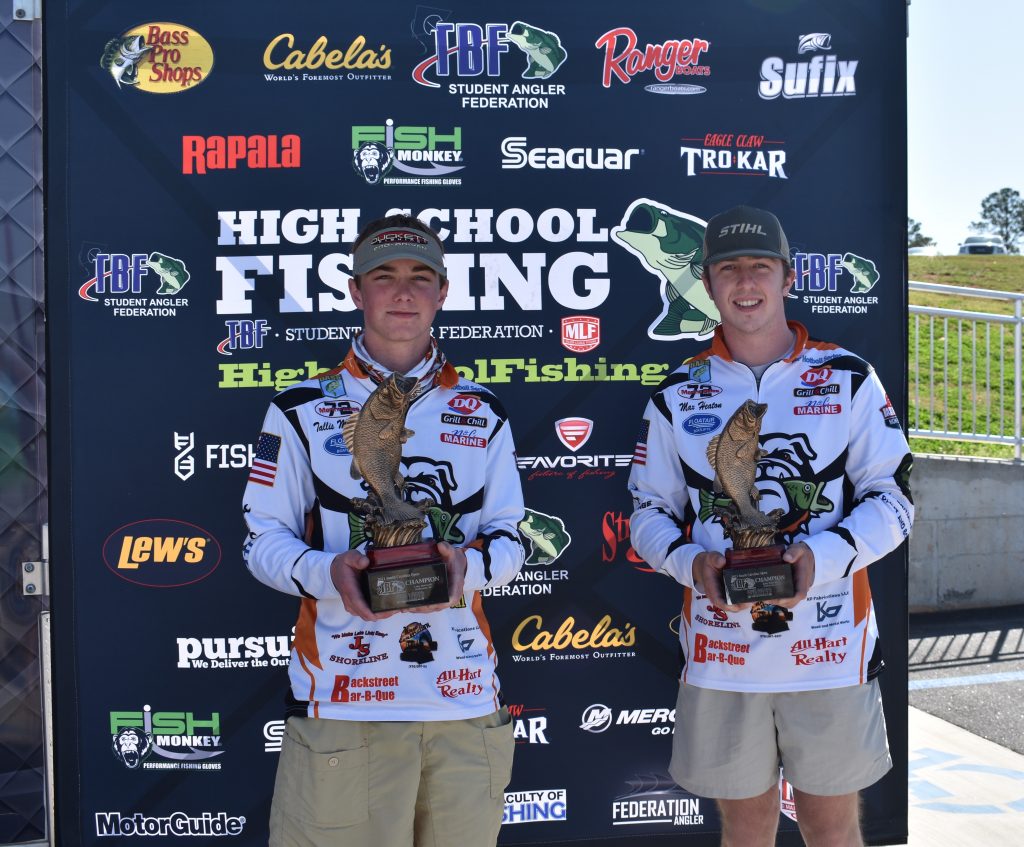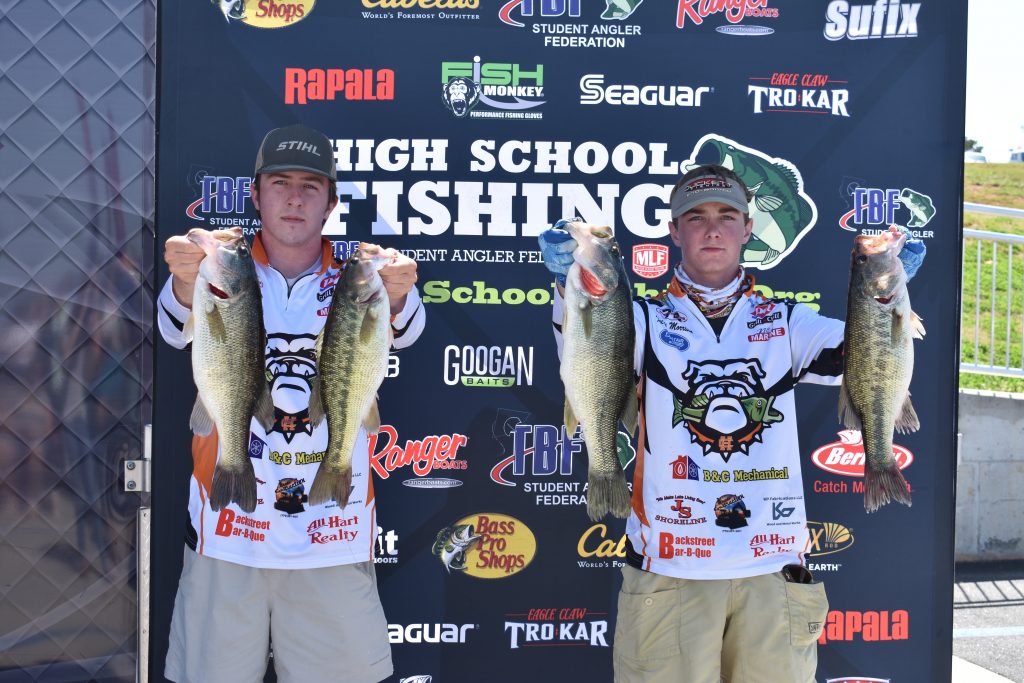 The overall winner of the event was the Georgia team of Max Heaton and Tallis Morrison from Hart County High School with a weight of 17-14 pounds.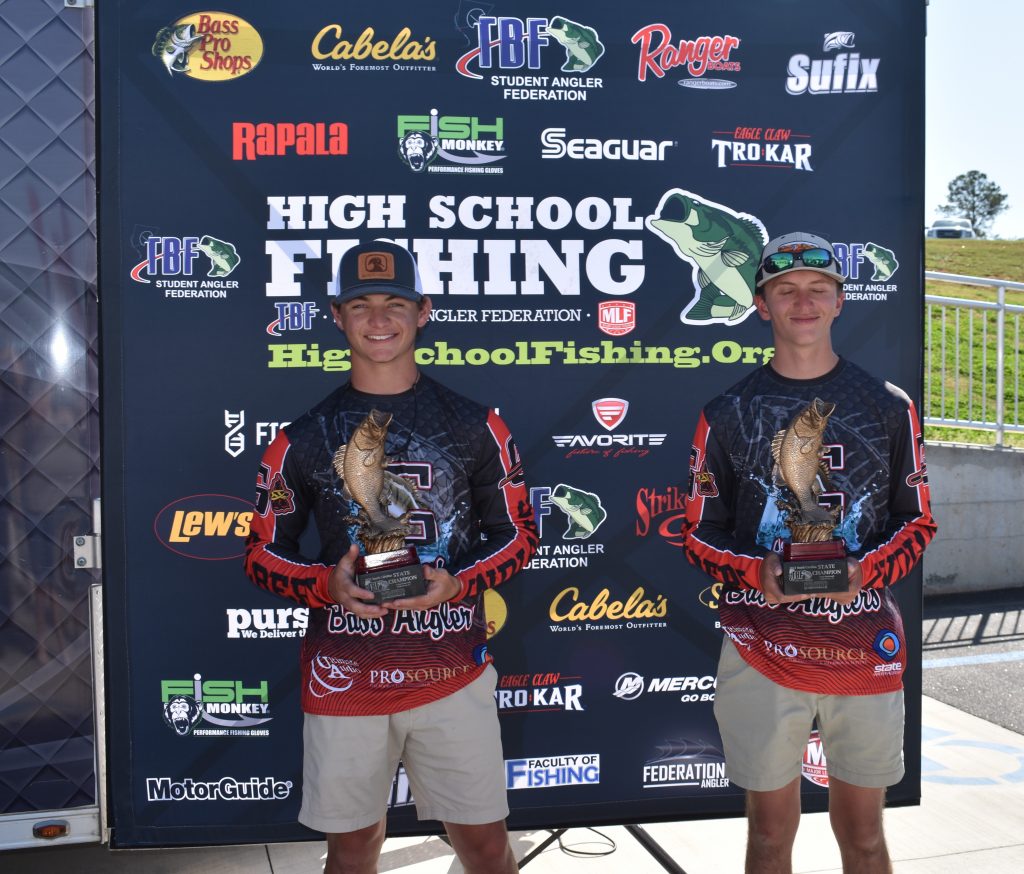 Just a couple ounces behind them, in second place, was the South Carolina team of Landon Gramling and Tucker Veronee with 17-12 pounds.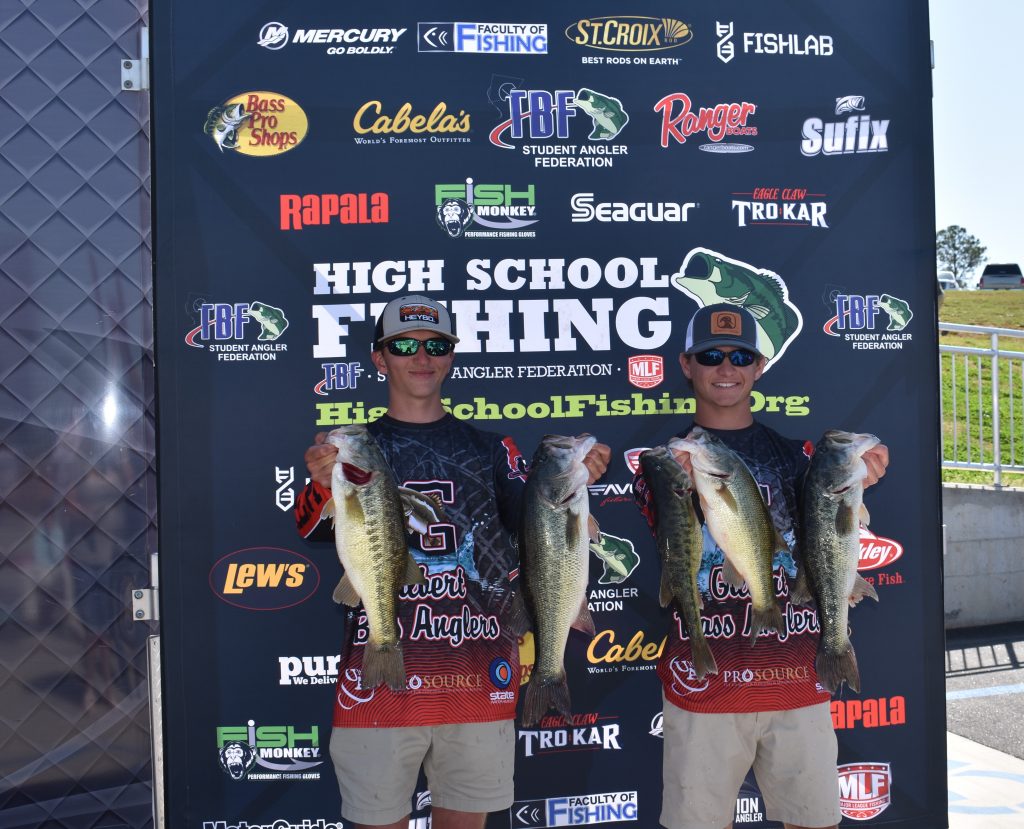 Logan Fisher and Will Hart from Georgia, rounded out the top 3 teams with 16-07 pounds.  We qualified a total of six teams, from this event, and the remaining three spots went to Brayden Batchelor and Evan Gonsalves of Clarks Hill Youth Fishing team with 14-09 pounds, Alex & Dillon Davis with 14-07 pounds and Ethan Thrasher & Ross Davis with 14-04 pounds, both from South Carolina.
The overall Lew's Big Bass Award went to the Team of Kyler Murray and Will Ravenscroft for their 4-14 lunker.  They were awarded a $200 Lew's Gift Card for their catch.  With the spawn starting and the water warming, most all of the angler reported catching most of their fish in less than five feet of water.  Many anglers were sight fishing, but the dirtier water and high winds made it pretty tough to do so all day.  Most teams said they were throwing, flukes, spinnerbaits, swimbaits, trick worms and jig or some type of plastic creature baits.  Anglers said that any piece of shallow cover around any rock banks or any dock that came up close to the bank all had fish around them.  Some were also fishing grass and weed lines or trees that were laying out off of the bank.  Only a couple of teams sad they caught their fish out on points or water deeper than eight to ten feet.
Our upcoming SAF High School Fishing World Finals and National Championship will be held at Green Pond Landing at Lake Hartwell on June 30-July 3, 2021.  It should be one of our largest events of the season.  Make your plans now to come and attend and be a part of this great event.  If you are not qualified to Fish in the National Championship, then any and all active SAF anglers can participate in the High School Fishing World Finals event, where over three million dollars in College Scholarships are up for grabs.  Make plans now to come and be a part of this great event.
Full results from this event CLICK HERE and all the pictures are on our SAF High School Fishing Facebook page.