Team Holley Takes Georgia High School Title at Lake Lanier
A total of eighty-two teams, from across the state of Georgia, showed up at Lake Lanier trying to be crowned High School Fishing State Champions. The weather actually turned out nice and the fish cooperated as well, making for a great weigh in. Taking the BOOYAH Big Bag Award and the winner's trophies was the Jackson County High School team of Sam and Jake Holley with a hefty 17-13 pound limit.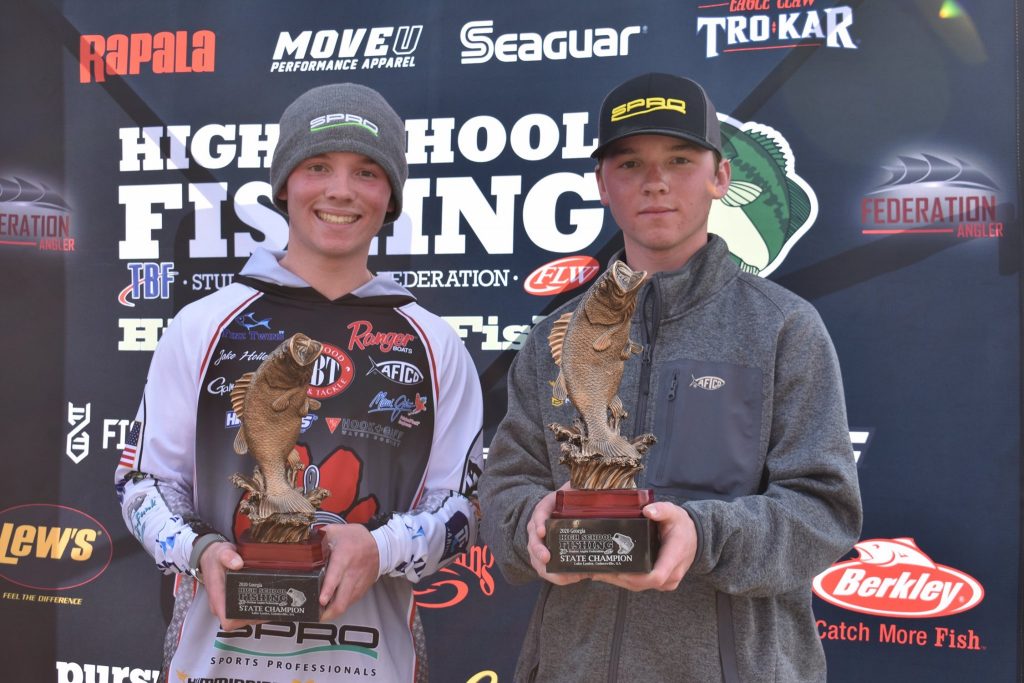 They surged to the win, late in the weigh in, by the slimmest of margins, which was one ounce. The brothers claimed that they had a limit early in the day and caught a total of eight keepers throughout the day, giving them the chance to cull three times. They estimated that they added an extra three and a half to four pounds to their original limit weight. Finishing in second place was Jake Wohlers and Jackson Brown from the Oconee Fishing club, with a weight of 17-12 pounds.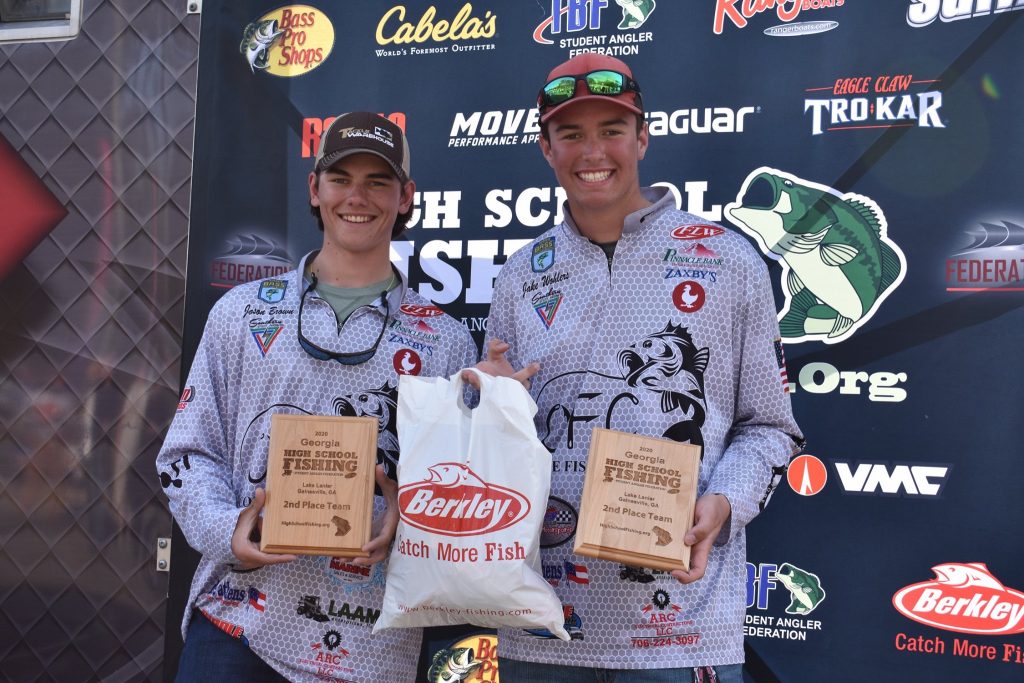 Third place also had a nice bag of fish with 17-02 pounds landing the team of Josh Rogers and Christopher Newman in the top three.
The Lew's Big Bass award of two Lew's Reels went to Team Cameron, Cameron Klaric and Cameron Williams for their giant spotted bass which topped all of the other fish at 5-02 pounds. Great catch Team Cameron!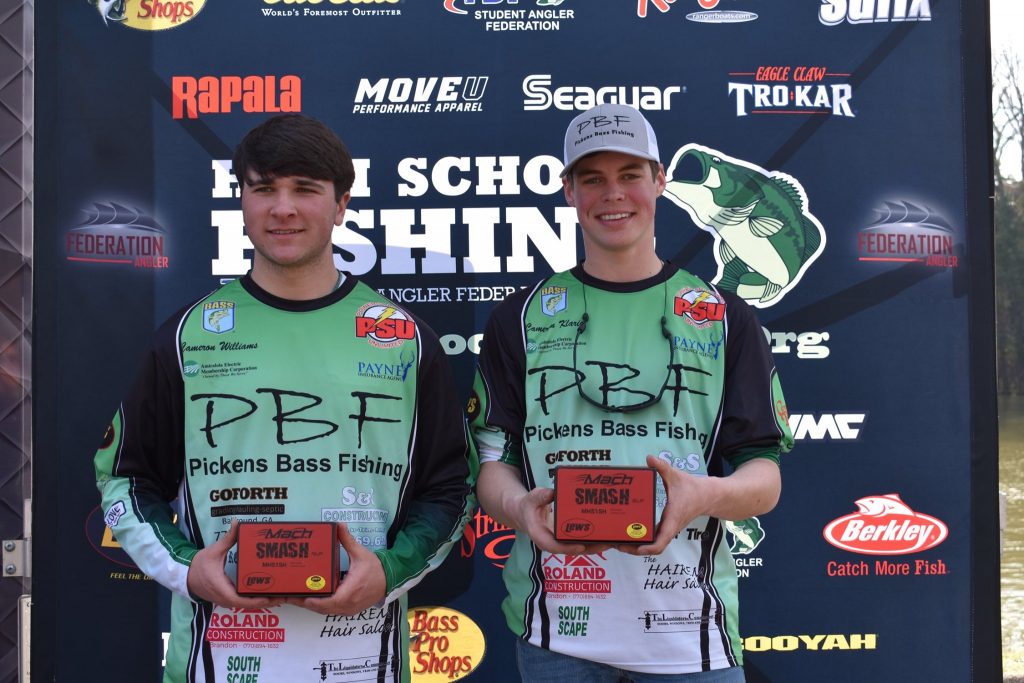 As always there were a variety of techniques and lures used that were successful during the event. Most popular was the Shakey Head. Most teams were using light weights and light line to catch their fish. Anglers reported catching fish in 20-30 feet of water early in the day, and then as shallow as 4-8 feet in the afternoon as the sun came out and warmed up the water, the fish moved up under the docks in the shallower bays. Also catching fish were square bill crankbaits, spinnerbaits, Ned Rigs, and Texas Rigged plastics. Dock, gravel points and brush piles were all keys to success for the anglers.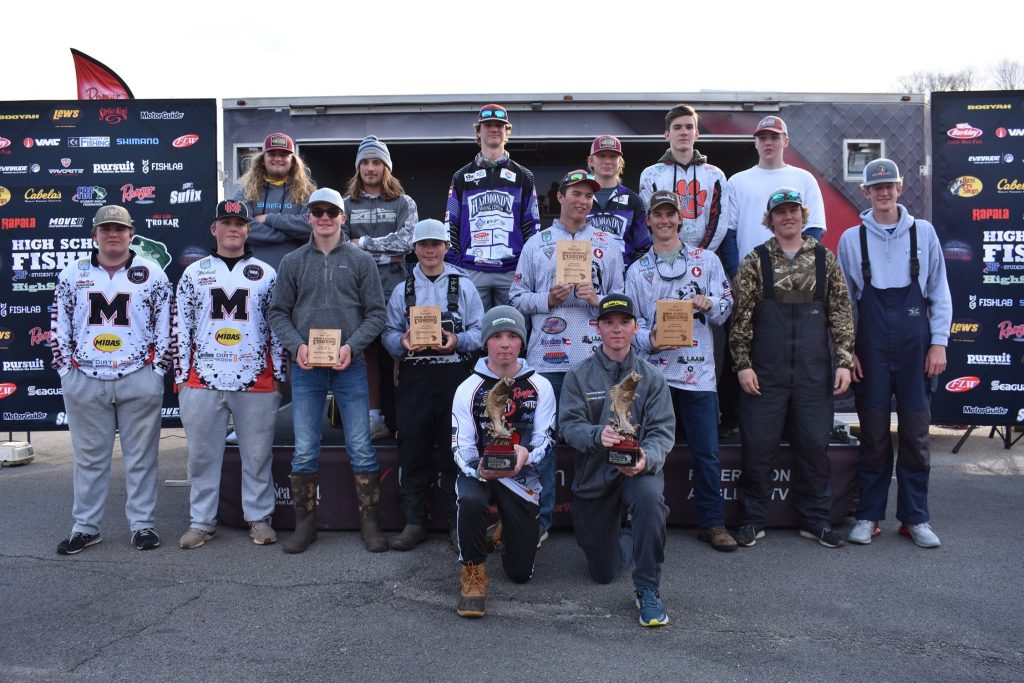 Full results for this event can be found at www.highschoolfishing.org and all of the pictures are posted on our Student Angler Federation Facebook page.