The 2021 North Dakota State Championship was delayed due to heavy fog.  It was a cool 46 degrees at launch, but warmed up to 81 degrees with sunny, clear skies and only a light breeze.  It was a great day for fishing!
Team Bullinger, Brandon and Logan Bullinger, weighed in 16.96 pounds to take 1st place and win back-to-back state championships!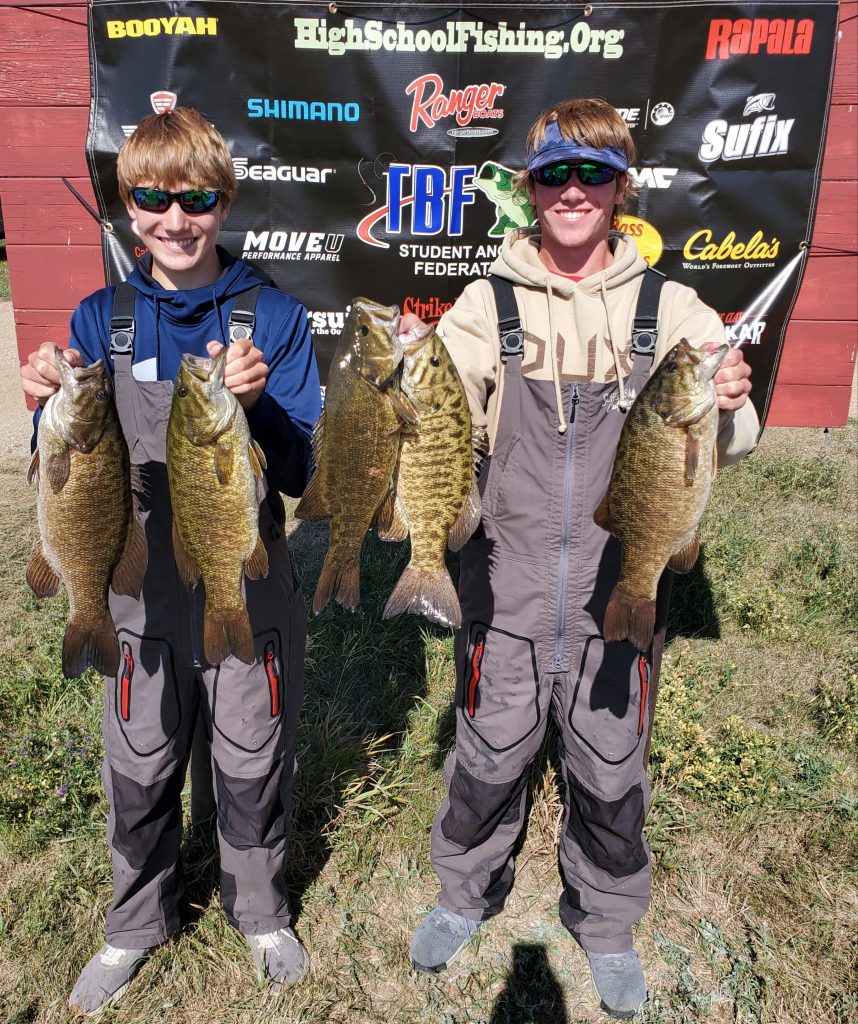 2nd place went to Alex Martel and Evan Hendrickson weighing 16.86 pounds.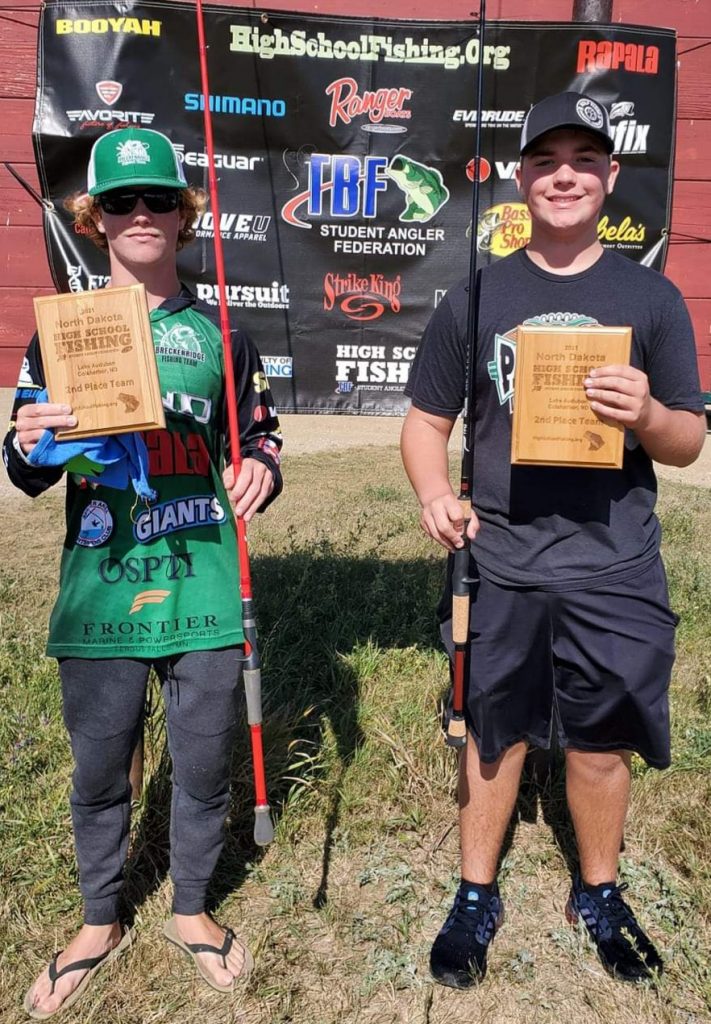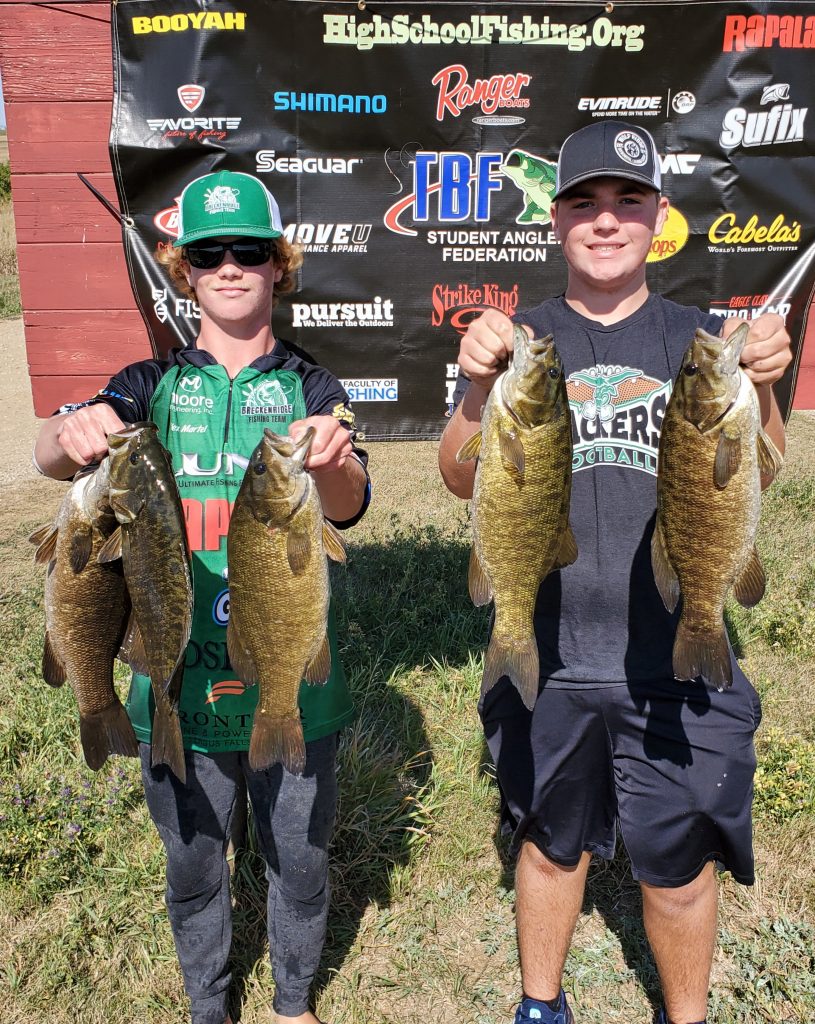 3rd Place went to Brayden Selzler and Bransyn Yanish weighing 15.95 pounds.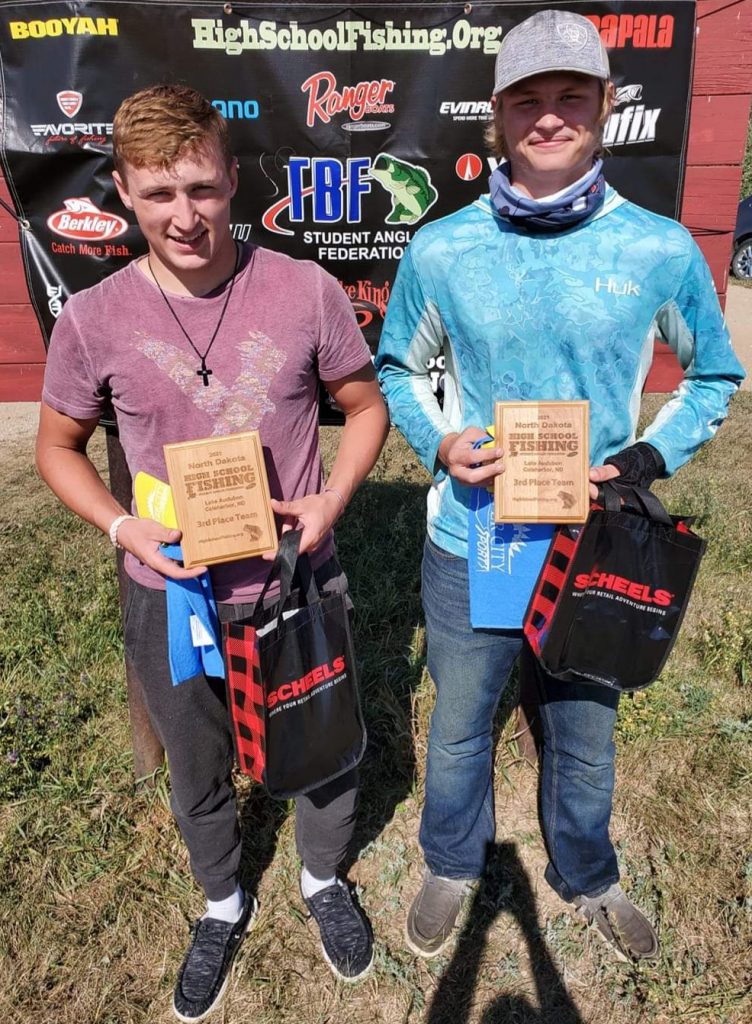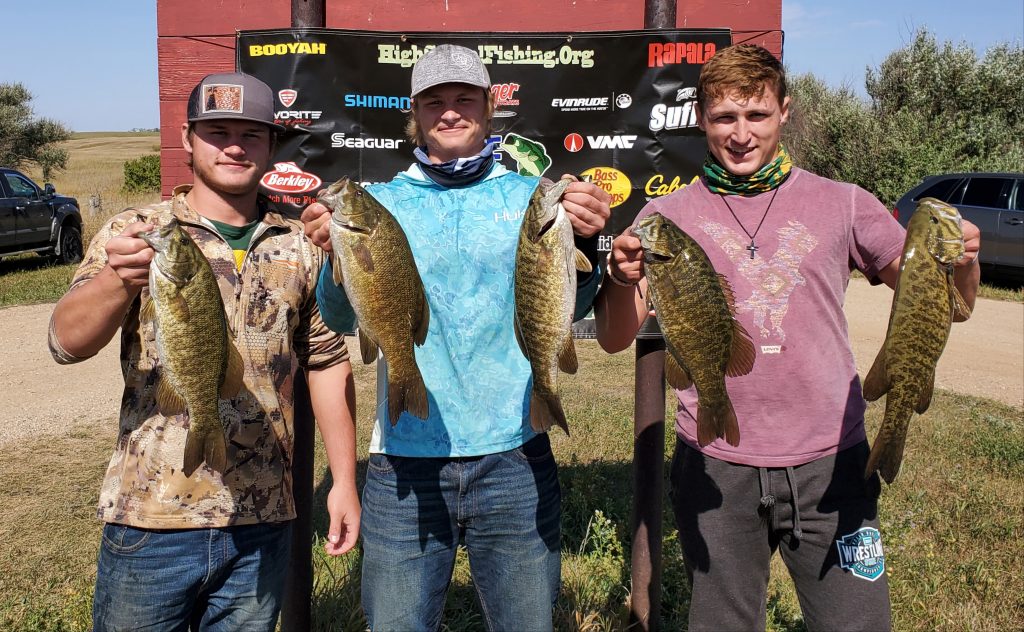 Selzler and Yanish also weighed in the biggest bass of the day at 3.74 pounds.
Team Bullinger advances to the 2021 National Championship at Lake Hartwell in Anderson, South Carolina in June. For full results of this event CLICK HERE