Drought conditions and a cold front made the 2020 SAF High School a tough and challenging tournament. 14 High School teams competed for the title and 5 teams managed to bring in the 15″ keeper size bass. The top three teams managed to catch more than one keeper.
The Colorado SAF High school champions are Dominic Spengler and Angelo Valentine with three fish weighing 7.31lb. Angelo will be leaving for the US Navy and we are proud of him going out with the championship.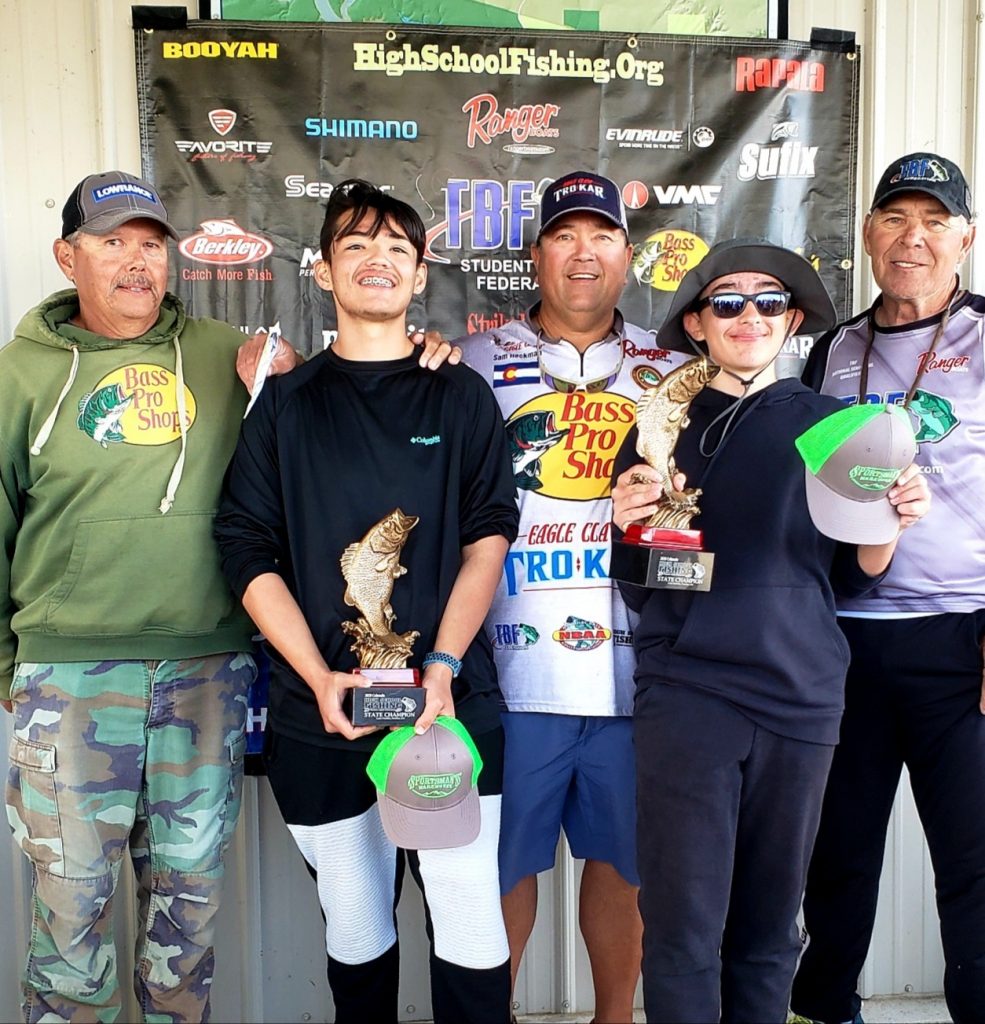 2nd place was Clayton Russel and Thomas Mayer with three fish that weighed 6.21lb.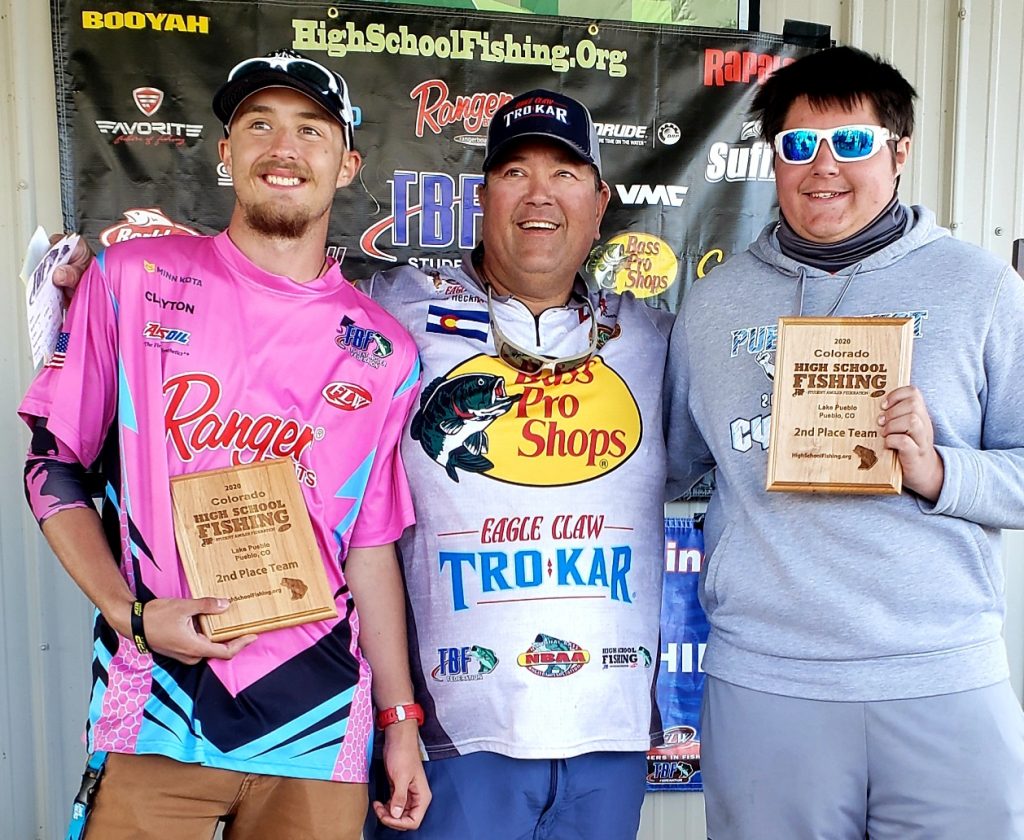 3rd place was the team of Cody Miller and Dillon Robertshaw with two fish weighing 4.69lb.