The Batesburg-Leesville team of James Schneider and Shelton Shealy topped the twenty-pound mark to win the 2019 SAF South Carolina High School State Championship at Santee Cooper this past weekend.  The team used a 6-00 lb lunker to anchor their 20-02 lb bag to take Big Bass and championship honors.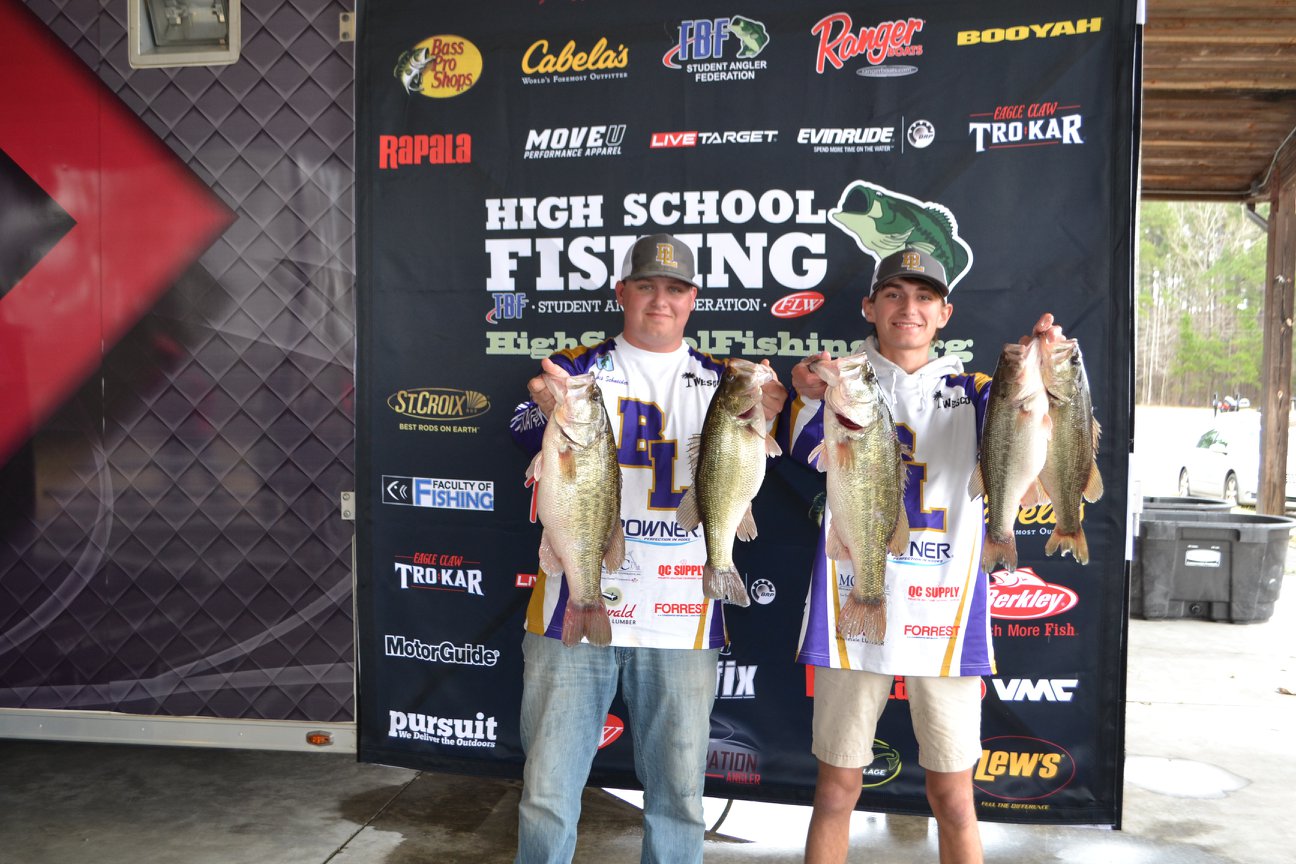 Just behind them in second place was Timothy McKenzie and Carson Lucas of Waccamaw High School with a nice limit weighing 16-15 pounds.  Larson Harkins and Bradley Deaver, from Stratford High School, took third place with 11-11 pounds.
Rounding out the top five places were the teams of Johnny Koester and Reid Shaw from Berkley High School and Landon Gramling and Tucker Veronee from Gilbert Bass Anglers with 11-01 lbs and 6-06 pounds respectively.
Most anglers said that with the changing weather during the last part of the week, mixed with the storms on Friday night, made the bite completely different than it had been during the last weekend.  Many anglers said they got quite a few bites but that most of them failed to meet the minimum size limit requirement.  Anglers reportedly caught their fish on Speed Craws, Trick Worms and spinnerbaits in anywhere from 4-10 feet of water around trees and rocky banks.
For full results or for links to see all the photos from this event go to our results page on this website.