The 2023 Alabama SAF State Championship Tournament was at Lake Jordan, Wetumpka, AL. The tournament launched out of the State Ramp and SFA. The weather for the tournament day was windy / cold and only warmed about ten degrees during the tournament day.
Following the days tournament competition, the team of Andrew Jones and Carson Underwood of Hewitt-Trussville finished in 1st Place with a 5 fish limit pushing the scales to 14.08.  Jones and Carson credited their win to their pattern of pitching a jig to structure.  Andrew Graves and Michael Maynor of Hewitt-Trussville were 2nd Place with 13.04.  Zayden Graham and Landon Boshell of Hayden Fishing Team claimed 3rd Place with 11.14. Philip Parker and Landon Loper of ABF SAF was 4th  with 11.13. Levi Harris and Zane Roberts of Fairview Fishing Team rounded out the top five with 11.07.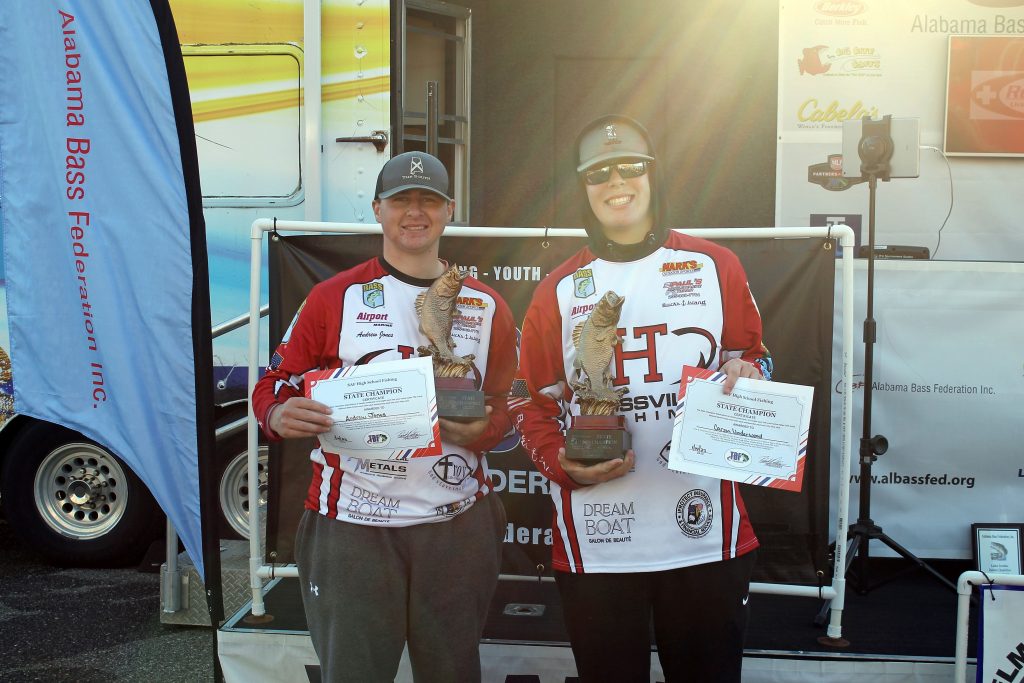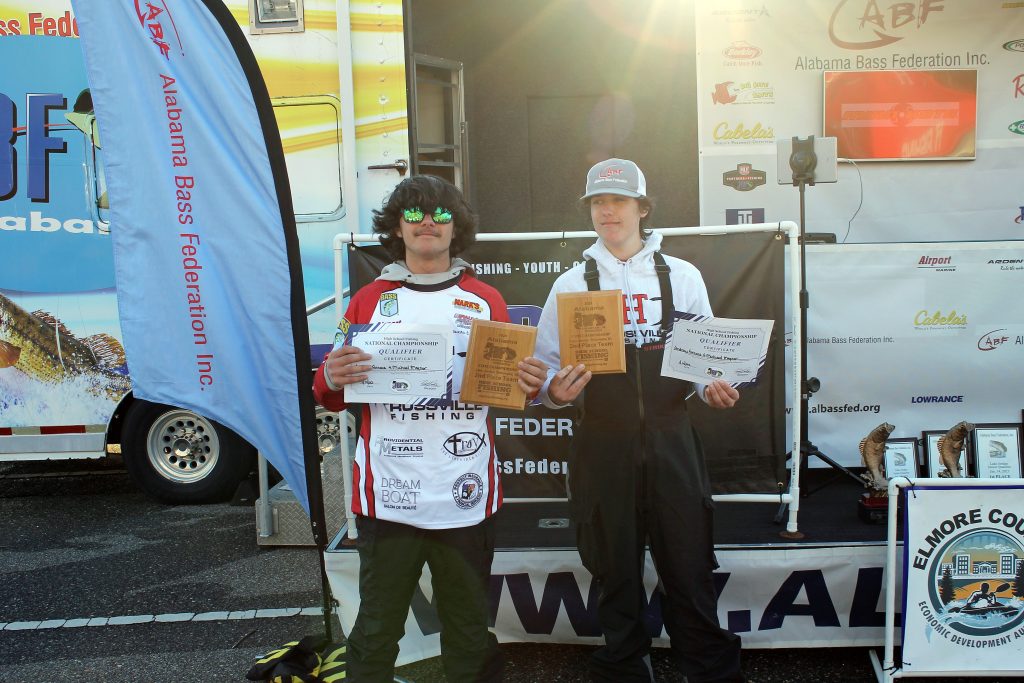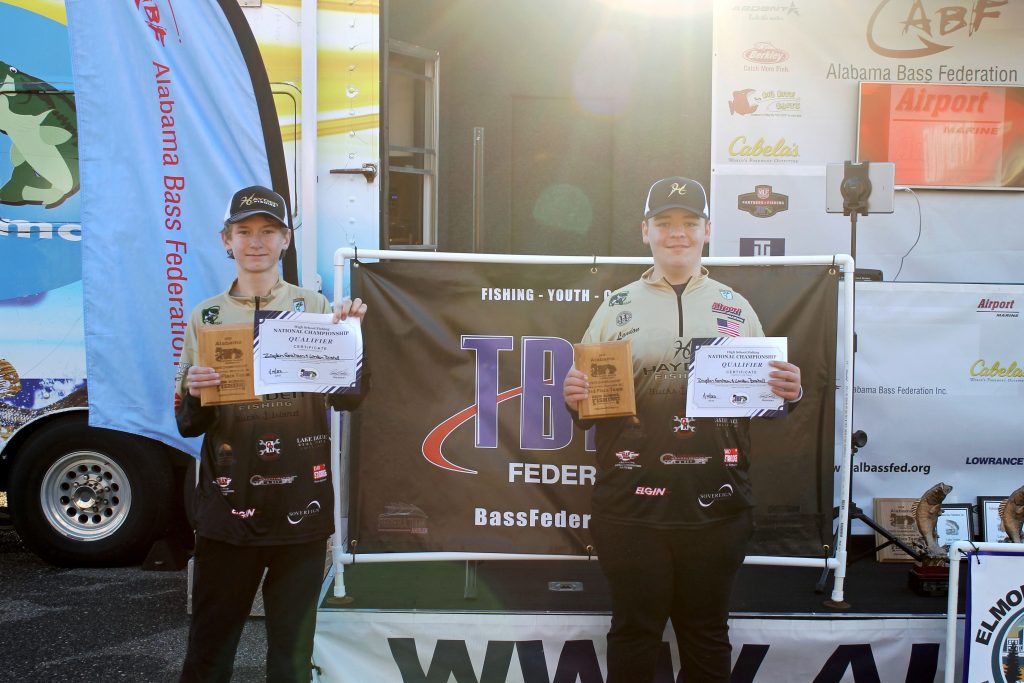 Big fish honors of the tournament was won by Andrew Jones and Carson Underwood with a weight of 4.04.
For full results CLICK HERE