The Student Angler Federation held it's Florida High School State Championship out of Hickory Point on the Harris Chain of Lakes.  The rainy weather put the lock jaw on most of the fish, but several limits were still brought to the scales.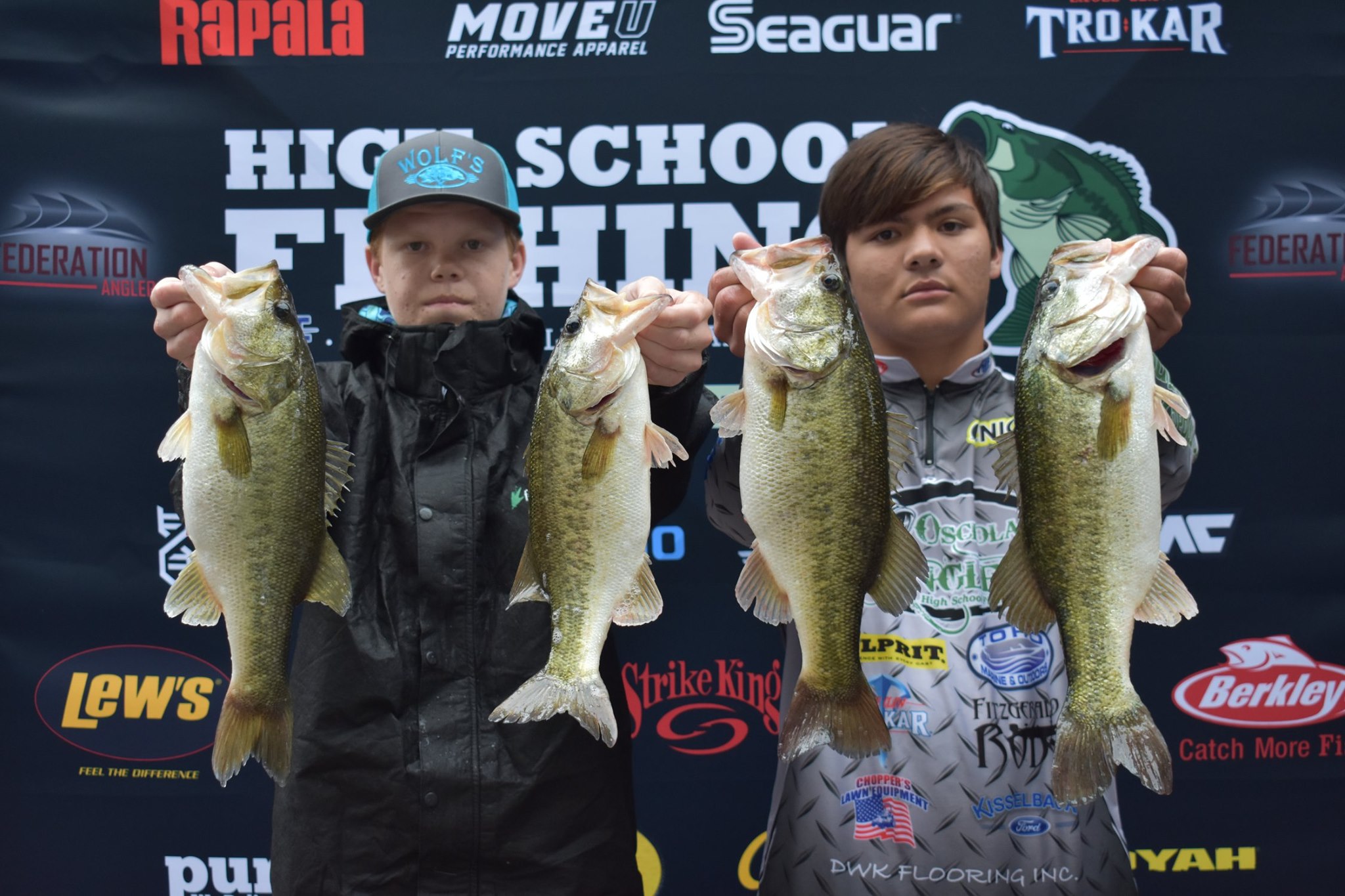 Taking home top honors was the Osceola Anglers team of Grady Johnson and Matthew Alderman with a nice limit of fish that weighed 15-09 pounds.  They caught most of their fish around grass lines in 3-6 feet of water.
The team of John Corriveau and Tristan Wallace, from Bartow High School turned in 11-13 pounds to finish in second place.  Big Fish honors also went to the team of John Corriveau and Tristan Wallace for their 5-13 lunker largemouth.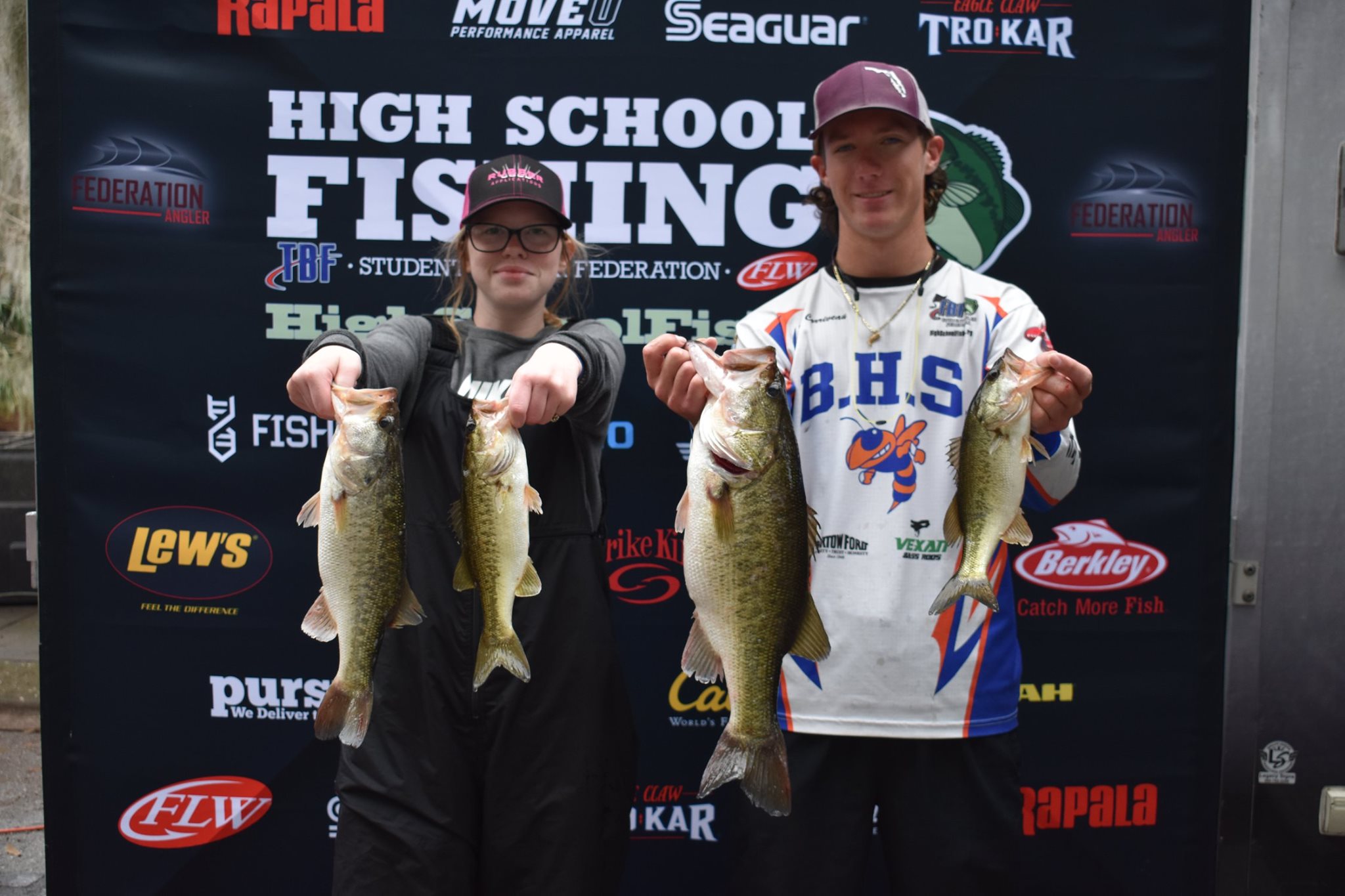 Rounding out the top three was Ayden Woelk and Malachi Larson, also from the Osceola Anglers, with 10-03 pounds.
Most all the anglers were fishing around the grass or isolated docks and throwing soft plastic, spinnerbaits, small swimbaits or a variety of jigs, to catch their fish.
For full results and pictures from this event can be found on our our schedule and results page.